Longtime St. Thomas resident Jan Beuker passed away on March 26, 2022.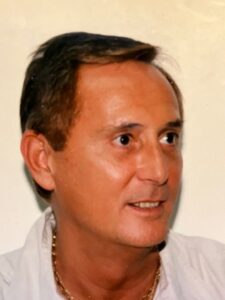 He was born Aug. 16, 1939, in Amsterdam, Holland. At the age of 19, on April 7, 1959, he emigrated to New York where he lived for most of the next 25 years.
Together with his life partner, Michael F. Cabacungan, he owned and operated a hair salon in New York City for 20 years; many stage performers and other celebrities were among their clientele.
Jan's first introduction to St. Thomas came in the 1960s; he lived on the island for about a year before returning to New York. In 1985, he and Michael moved to the island and opened Jan Michael's Hair Studio at Frenchman's Reef Hotel. The studio catered to hotel guests but also enjoyed a large and loyal local following.
A boating enthusiast, Jan earned his captain's license and for many years was a member of the St. Thomas Power Squadron.
In 1996, he became a U.S. citizen. He retired in 2011.
He was preceded in death by his life partner, Michael Cabacungan, and by his parents, Jurrian Beuker and Paulina Renardel de Lavalette.
He is survived by his sister Julia Beuker Borick; nieces Paulina Borick Muratore (husband Wayne) and Jane Borick Jeffrey; and grandnephews Marc Muratore (wife Ada and son Grayson), Peter Jeffrey (partner JP) and Matthew Muratore (wife Eftihia). 
Condolences and memories may be expressed online at Kraeer Funeral Home & Cremation Center, Pompano Beach, FL (www.kraeerpompanobeach.com).  
There will be a memorial at a later date.