A former top official from Puerto Rico's Legislative Assembly says he's willing to help his Virgin Islands neighbors try again to create their law of the land. Former Puerto Rico Senate President Eduardo Bhatia came to the territory earlier in June to join a panel discussion about the effort to create a Virgin Islands Constitution.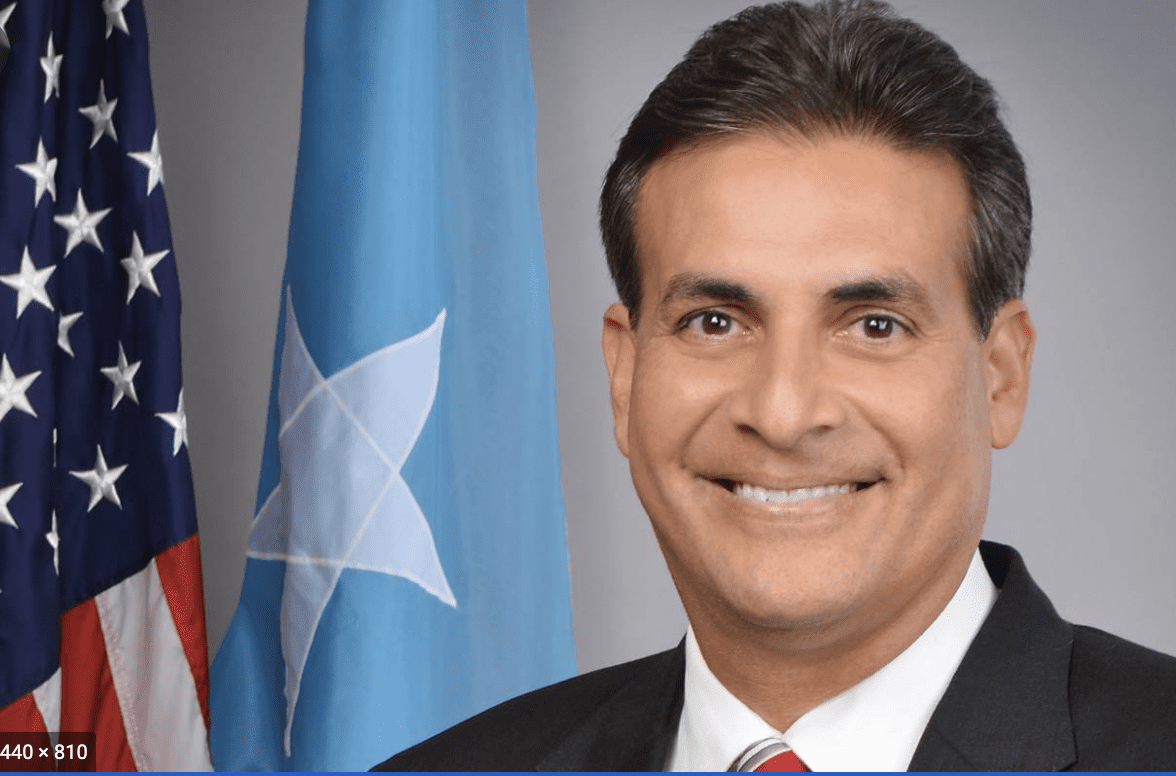 The U.S. Virgin Islands is the only jurisdiction under the American flag that does not have its own constitution. Five attempts to forge a founding document have been made since 1965, the latest attempt taking place in 2012.
In May 2020, then-Senator Myron Jackson sponsored Bill No. 33-0292, calling for a referendum vote to convene the Sixth Constitutional Convention. Gov. Albert Bryan Jr. signed the bill into law after it was passed in the 33rd Legislature. Officials at the Election System of the Virgin Islands say they are awaiting further action by lawmakers before preparing a special ballot for the election of convention delegates.
Bhatia, who currently serves as a visiting professor on law and public policy at Princeton University, was invited to join the conversation by a political science professor from the University of the Virgin Islands. "I was brought here by Malik Sekou. Sekou asked me to come here," he said. "I know about the effort in 2010. I think the people of the Virgin Islands would benefit tremendously from having a constitution," Bhatia said.
During his two-day visit, the visiting professor also met with UVI President David Hall. "They discussed a possible collaboration between the University of Puerto Rico and UVI," Sekou said. There was also a courtesy call paid to 34th Legislature President Donna Frett-Gregory.
In addition to his duties as a professor of Political Science and History, Sekou heads the UVI Office of Self Determination and Constitutional Development. His office produced the June 7 panel discussion about the effort to create a Virgin Islands Constitution. A recording of that discussion is expected to be made public on Wednesday.
The former Puerto Rico Senate President said to create and adopt a constitution is an important step in the life of any society and is also a rite of passage that can be difficult and frustrating to reach. He cited the nation of Scotland as an example. "Scotland has spent 800 years trying to put this together," Bhatia said.
And while he said he has not come to tell Virgin Islanders what to do, Bhatia said he is willing to talk, listen, assist with public outreach by appearing at town hall meetings, and help with matters of process — reviewing briefs and drafts of constitutional documents.
"I'm happy to have town hall meetings or community meetings at community centers and answer as many questions as I am presented about how the process went in 1952 in Puerto Rico when we drafted our own constitution. What have been the benefits of having that constitution? How we cannot blame anyone about the rights and responsibilities, because we can only blame ourselves," he said.
Bhatia said he is also aware of some of the misgivings expressed by native Virgin Islanders about who should participate in the process of forging a constitution and what level of participation should be allowed.
"My only reflection on that is, be careful," he said.