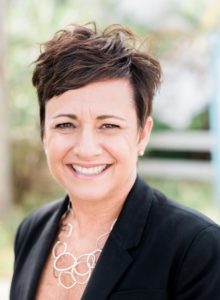 The V.I. Human Services Department announced Wednesday that a cash allotment totaling $431,825, authorized by the American Rescue Plan through the Administration of Children and Families, will be issued to Temporary Assistance to Needy Families recipients during July to Sept. 30.
On March 11, 2021, President Joe Biden signed the American Rescue Plan Act establishing the Pandemic Emergency Assistance Fund in section 403(c) of the Social Security Act. The PEAF provided funding to states and territories to assist needy families impacted by the COVID-19 pandemic.
"The PEAF funding will assist middle-income families with unmet needs resulting from pandemic/endemic financial hardships," Commissioner Kimberley Causey-Gomez said in a press release announcing the funding. "This population generally does not receive benefits from traditional federal government-funded programs due to their higher income brackets and not meeting the eligibility criteria. As this funding is made available in tandem with ACF, all applicants must have at least one minor child residing in their household at the time of application submission."
PEAF2 will be issued to any eligible Virgin Islands family household with a combined maximum income of $50,000 per annum. Each household must contain a minor (under 18 years of age) child and all supporting documents must be submitted along with the application, the release stated. Application approval and benefit levels will be determined via the Territorial PEAF2 Review Committee on a weekly basis, it said. Benefits will be disbursed via paper checks and issued in-person to the applicant after verification of identification and signature.
Causey-Gomez also said that once the PEAF2 funding is exhausted in full, a request will be made of ACF by DHS to replenish the fund and PEAF disbursement will resume. Any applications not filled before fund exhaustion will not lose the chronological approved application position, the release stated. For any questions or clarification, contact the territorial PEAF2 hotline at 340-772-7120.
For more information, visit the Human Services Department website, or on Facebook.