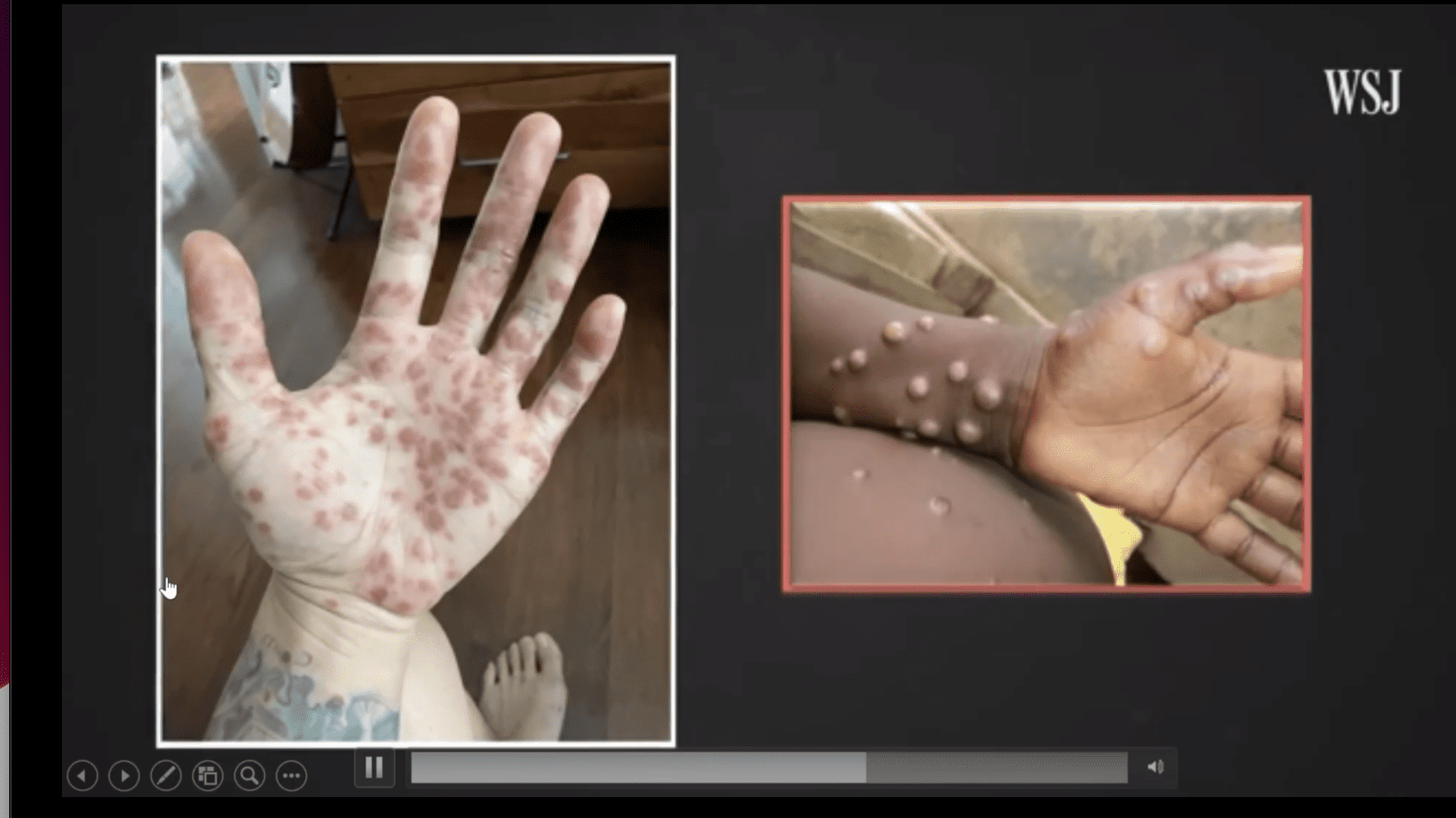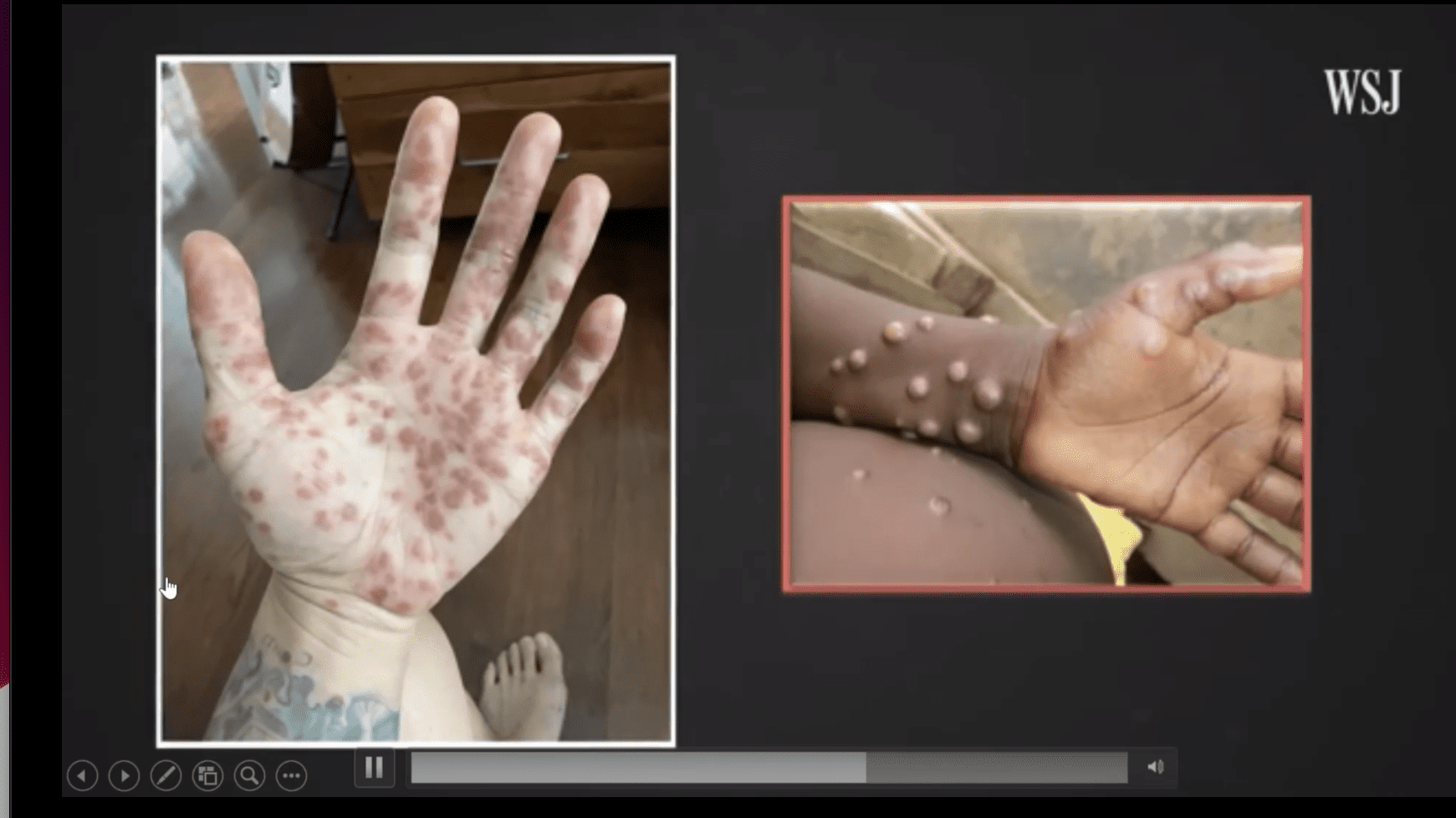 While there are currently no known cases of monkeypox in the U.S. Virgin Islands, people should not let their guard down against the disease, said Dr. Carol Shores, a critical care physician at Gov. Juan F. Luis Hospital on St. Croix.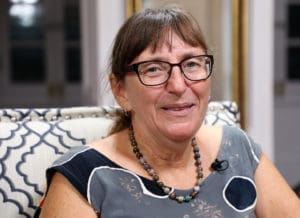 Until the recent global outbreak that was confirmed in May, monkeypox was endemic to Central Africa, where it was passed from rodents to humans.
Then, like many viruses before it — including SARS-CoV-2, the coronavirus that causes COVID-19 — monkeypox mutated.
As of Thursday, there were 59,606 confirmed cases worldwide, including 155 in Puerto Rico, 21 in the Dominican Republic, 12 in Jamaica, one in Guadeloupe, one in Martinique, two in the Bahamas, and two in Cuba, which reported one death, according to the Centers for Disease Control and Prevention.
That's just the way viruses work, said Shores, speaking Tuesday at a webinar held to educate health workers and the public about the disease.
"Each time they infect a person or an animal, they replicate their nucleic acid and there is a risk for a mutation. That might be a neutral mutation — it may do nothing for the virus. It might be a bad mutation, meaning that virus can't live. Or it may make the virus more infectious," said Shores.
"In this case, the difference is that the monkeypox changed so that instead of just going from rodents to humans, with no human-to-human spread, the current outbreak is human-to-human spread. That's happened in swine flu and multiple other viral diseases. It just is going to happen as long as there are viruses — and there are always viruses," said Shores.
Couple that with mass travel, and you have the perfect recipe for worldwide spread, said Shores. "Unlike 300 years ago when it took a long time for human diseases to get across the planet, we whiz around the planet all the time on planes, so a new human-to-human transmitted disease is spread very rapidly around the world," she said.
The key message? Be vigilant and listen to public health officials, said Shores.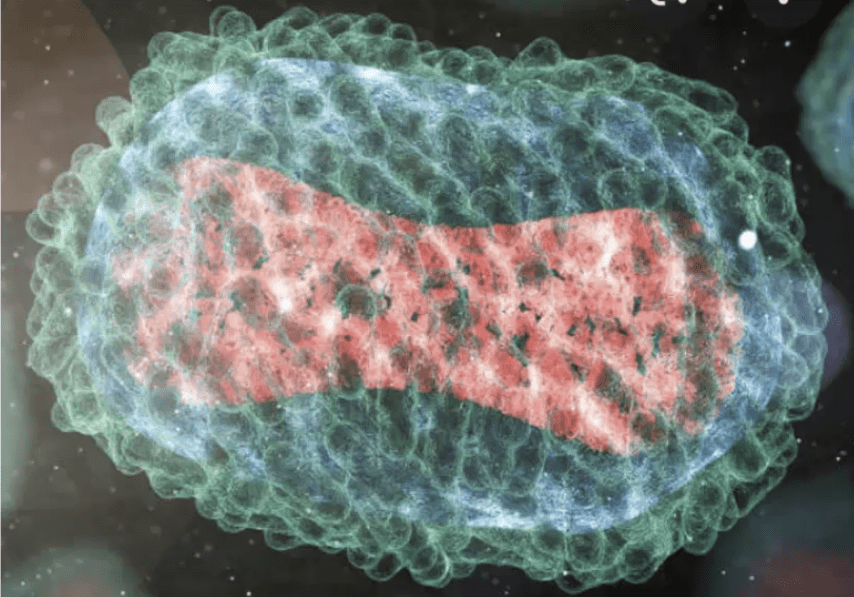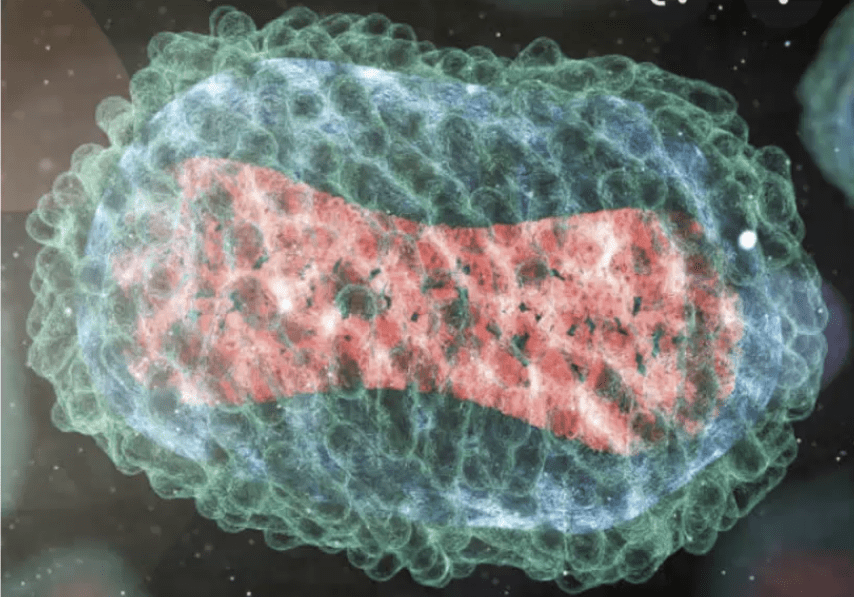 While most cases are currently occurring in men who have sex with men, and in those with human immunodeficiency virus, or HIV, monkeypox is not a sexually transmitted disease, said Shores. Rather, it typically is spread by skin-to-skin contact.
"The primary spread is through direct contact with someone's skin when they have sores or scabs, or body fluids" such as during kissing, sex, or cuddling, and contact sports such as American football or wrestling, said Shores.
"It appears that this virus, in its human-to-human spread, is also spreading by respiratory secretions, but it takes pretty prolonged face-to-face contact to do that. We're not absolutely sure about it, but we're advising health care workers to use respiratory precautions," said Shores.
"We think, but it's not certain, that it can spread by touching objects like fabrics and surfaces that have been used by somebody with monkeypox so we're advising people if they know they have it, to wash their own clothes, and keep their dirty clothes and bedding separate from other people," said Shores.
Symptoms of monkeypox usually start within three weeks of exposure and include fever, headache, exhaustion, swollen lymph nodes, shivering, and a rash — the pox — that appears one to three days after the onset of fever, said Shores. The lesions, which usually start on the face but also can occur on the palm of the hand and soles of the feet, start out flat and red, then become fluid-filled, and are infectious, itchy, and extremely painful, she said. Most hospitalizations for the disease are for pain control, she said.
Some people might get one pox, most get fewer than 10, though some many more, the doctor said. Complications can include pneumonia and brain and eye infections and mostly occur in children under 8, people who are immunocompromised, and in pregnant women. The virus is self-limited and usually clears in two to four weeks, said Shores.
Measures to contain monkeypox are strikingly like those used against COVID-19: Get tested, isolate if you are infected, mask, social distance, clean your surroundings frequently, wash your hands often, and get vaccinated. The rash should also be covered when around others.
"We shouldn't let out guard down. It is almost certainly going to move to other populations in the U.S. It's likely to spread as long as we fail to implement good public health measures. The CDC is on this disease. They have learned from their mistakes with COVID and they are very much on top of vaccinating and treating this disease," she said.
The current public health protocol is to identify known cases, isolate those with active disease and those awaiting lab tests, provide post-exposure medications and vaccinations, vaccinate high-risk populations and, if needed, vaccinate entire populations, said Shores.
"Those are nested measures. We may not need all of them in this disease — right now we are just vaccinating high-risk populations — but these are the way you contain viral diseases. People in Africa have contained Ebola outbreaks over and over again by just using the first two of these, and more recently post-exposure prophylaxis," said Shores.
The smallpox vaccine has proven about 85 percent effective against monkeypox and is the best prevention. Once infected, patients are treated with Tecovirimat, also known as TPOXX, ST-246, a viral agent first developed against smallpox, as well as a series of the vaccine. The V.I. Health Department has both in supply, said Shores.
Smallpox, which originated more than 3,000 years ago and spread from human to human but not from other species to humans, was eradicated in the U.S. by 1972 and worldwide by 1980 after a massive vaccination initiative by the World Health Organization, said Shores. Those born in the U.S. before 1970 were likely vaccinated as children and probably have some immunity to monkeypox, she said. The tell-tale sign is a distinct mark on the upper left arm from the inoculation.
Because it is transmitted from rodents to humans, and now humans to humans, monkeypox — so misnamed because it was first discovered in lab monkeys in 1958 in the Congo in Central Africa — will never be eradicated, since you cannot inoculate all the rats in the world, said Shores. The first human case was identified in 1970, also in the Congo.
"It took a long time to figure out rodents, including rats, were carrying it because the rats don't become sick," said Shores. "But they can carry it to humans and they probably gave it to the lab monkeys, so monkeys have gotten a bad rap with monkeypox because it didn't come from them."
Those at risk should get vaccinated as the best hope of preventing widespread disease, she said. That includes men who have sex with men, anybody who has multiple sex partners, anybody that has been diagnosed with a sexually transmitted disease in the last two months, anybody who has been incarcerated in the last two months, as well as lab workers and first responders, said Shores.
"It is a push for vaccines because vaccines, especially viral vaccines, can help out with the entire family of viruses, not just the one you are vaccinated against," said Shores.
"Listening to public health officials and doing what they say and paying attention to what is going on in the world can really help to contain" these diseases, the doctor said.
To learn more about testing and available monkeypox treatments, visit the V.I. Health Department website, or call 340-774-9000, ext. 4663.