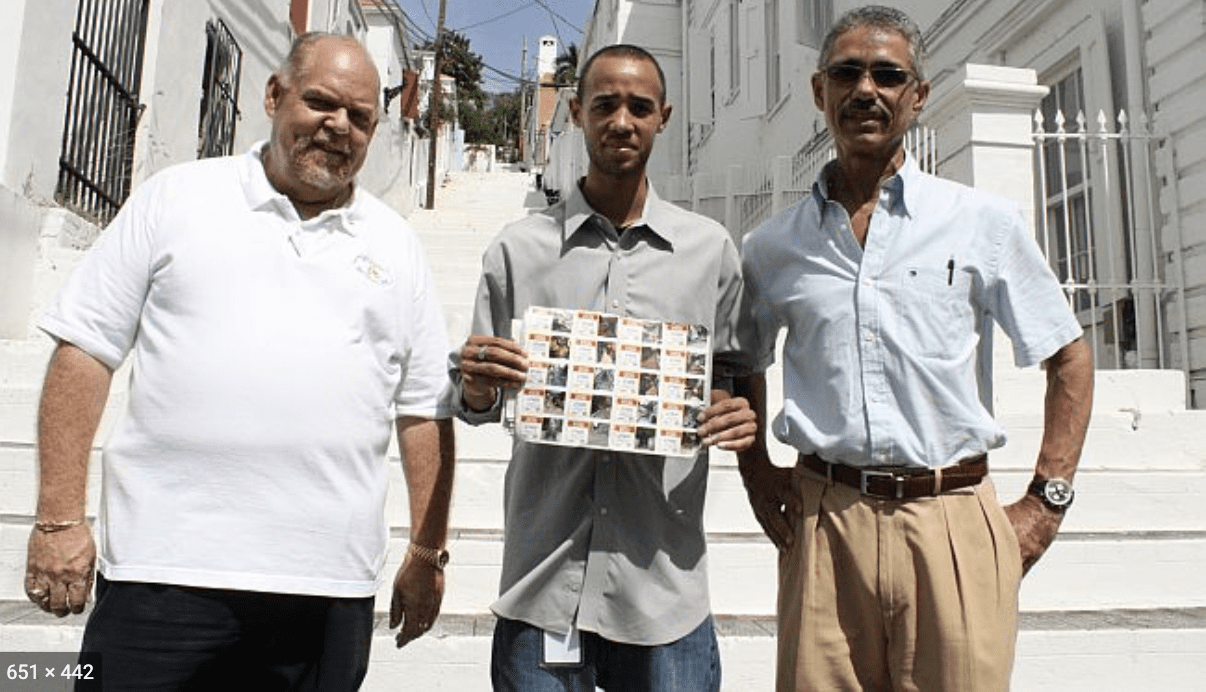 Ronnie Lockhart was one Virgin Islander who loved a good joke. Three days before he passed away on Monday at the age of 70, he posted one on his social media page just for laughs or maybe a groan.
It goes like this: God sent an angel down to earth to see how the people were behaving. The angel came back and said 95 percent of them were misbehaving and five percent were good. Wanting to make sure God sent a second angel to check things out. The angel returned with a similar report.
So God decides to send an email to encourage those in the minority. The teller of the tale is asked what the email said. They said they didn't know because they didn't get one either.
Lockhart's friends say he had his share of troubles but also found pleasure in living. Those who knew him growing up recalled lasting friendships. A former business partner spoke of one friendship lasting 40 years.
David Bornn, an attorney on staff at Government House, said he befriended Lockhart in kindergarten at All Saints Cathedral School.
"Ronnie and I went to school together from kindergarten through 12th Grade at All Saints. We were lifers," he said.
Together with Bornn's brother Steve, who died in 2018, the trio romped over Synagogue Hill, High Road, and Long Path. "We used that as our playground," David Bornn said.
He recalled Lockhart's love of Virgin Islands culture and history; his many years playing mas with the Gypsies Carnival Troupe, and the time that they formed a splinter troupe called Pascalam.
"It wasn't a big troupe. There were about 15 of us, and we came up the road as a mushroom," Bornn said. One mushroom, built by many hands and paraded up Main Street the same way.
Lockhart's love of V.I. history also appeared on social media, as he posted images from his vast collection of historic photographs and postcards. "His number one hobby would have been history and collecting old postcards, and I really hope someone will continue that," said former business partner Alex Treml.
The two worked together, transporting vehicles to and from the U.S. mainland. As his own private enterprise, Lockhart accommodated short-term guests at Villa Fairview in Catherineberg. Most of those who stayed were recent arrivals on St. Thomas, Treml said.
In the off hours, the friend and business partner recalled Thanksgivings at the Lockhart's family home where he would help prepare the feast. "I used to spend a lot of Thanksgivings with them, and I was very close to the family," Treml said.
Later on, Treml launched Alexander's Restaurant in Frenchtown, where there was always a seat at the bar for his pal. It was the only barstool in the place that bore a plaque with Ronnie Lockhart's name on it, he said.
It became a conversation piece, as Treml recalled from a Rotary meeting where a new private school administrator was being welcomed. Bornn described his childhood friend as a lifelong Rotarian, as well as a one-time president of the St. Thomas Historic Trust and a member of the board at the Historic Preservation Commission.
"… and he could always be counted on to be a part of any project they were working on," Bornn said.
But along with all of those commitments came a lot of work, Treml said. There was a story he would hear Lockhart tell about those who would tell him he had no worries in life because he was part of a well-established family of St. Thomas landowners.
Lockhart would tell them that despite their belief that he was born with a silver spoon in his mouth, in his view, "he was born with a golden shovel in his hand," Treml said.
Still, there was time for travel when the work was set aside. Bornn said his friend took frequent trips to the U.S. mainland and other destinations.
When brother Steve Bornn took ill and went for treatment in the States, Lockhart made it to his bedside. And although David and Ronnie went all the way back to kindergarten, he said the bond between Ronnie and Steve was something special.
"They were two incredible guys who had a lot of fun together," Bornn said. After Steve's death, Lockhart returned to St. Thomas and flashed a mysterious smile when he was asked how his friend would make a post-mortem appearance at Carnival.
"The Carnival of 2018 had a big fireworks display over the harbor, and that afternoon I took some of Steven's ashes down to the harbor. They packed him in a shell, and Steven was blasted up in the sky, over the harbor," Bornn said.
Would Ronnie Lockhart come home to St. Thomas and take flight, like Steve? All brother David could say was, you never know.