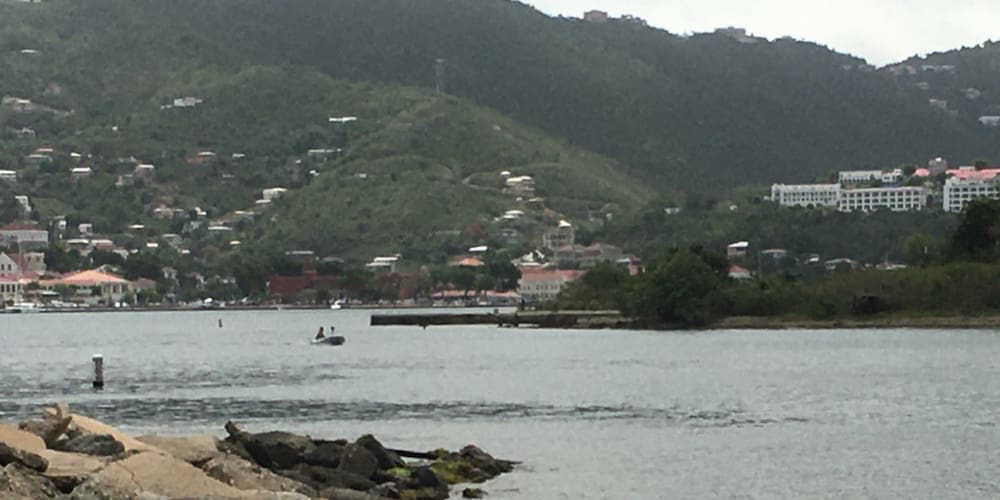 Police are investigating a possible drowning — the fourth in the territory in 10 days — after the body of a 67-year-old man was found floating in the waters off Frenchtown Tuesday morning on St. Thomas, the V.I. Police Department reported.
A concerned citizen called 911 at 7:21 a.m. to report seeing the body in the water in the area of Oceana Restaurant, which is located along Haulover Cut between St. Thomas and Hassel Island.
The victim has been identified by next of kin as Washington Williams, 67.
Officers from the Richard N. Callwood Command, with the assistance of St. Thomas Rescue, V.I. Port Authority and WAPA personnel, removed Williams from the water.
Detectives at the scene did not see any apparent signs of foul play, the VIPD said, and the cause of death is pending an autopsy.
Williams is the fourth apparent drowning victim in the St. Thomas-St. John District since Oct. 16, when young businessman Kwesi Adams, 27, drowned while swimming with his brother near Pond Bay on St. John.
That same day, St. Thomas attorney Ryan Greene was found unresponsive in the water off Platform Beach at the mouth of Magens Bay. Unconfirmed sources say his death was an apparent drowning.
On Oct. 19, a cruise ship passenger visiting Trunk Bay on St. John was pulled unresponsive from the water and pronounced dead at the scene, the V.I. Police Department reported at the time.
The family of the man, Alfred Fahlstedt, 72, indicated that he had an ongoing medical condition, police said. The cause of death is pending the medical examiner's findings.