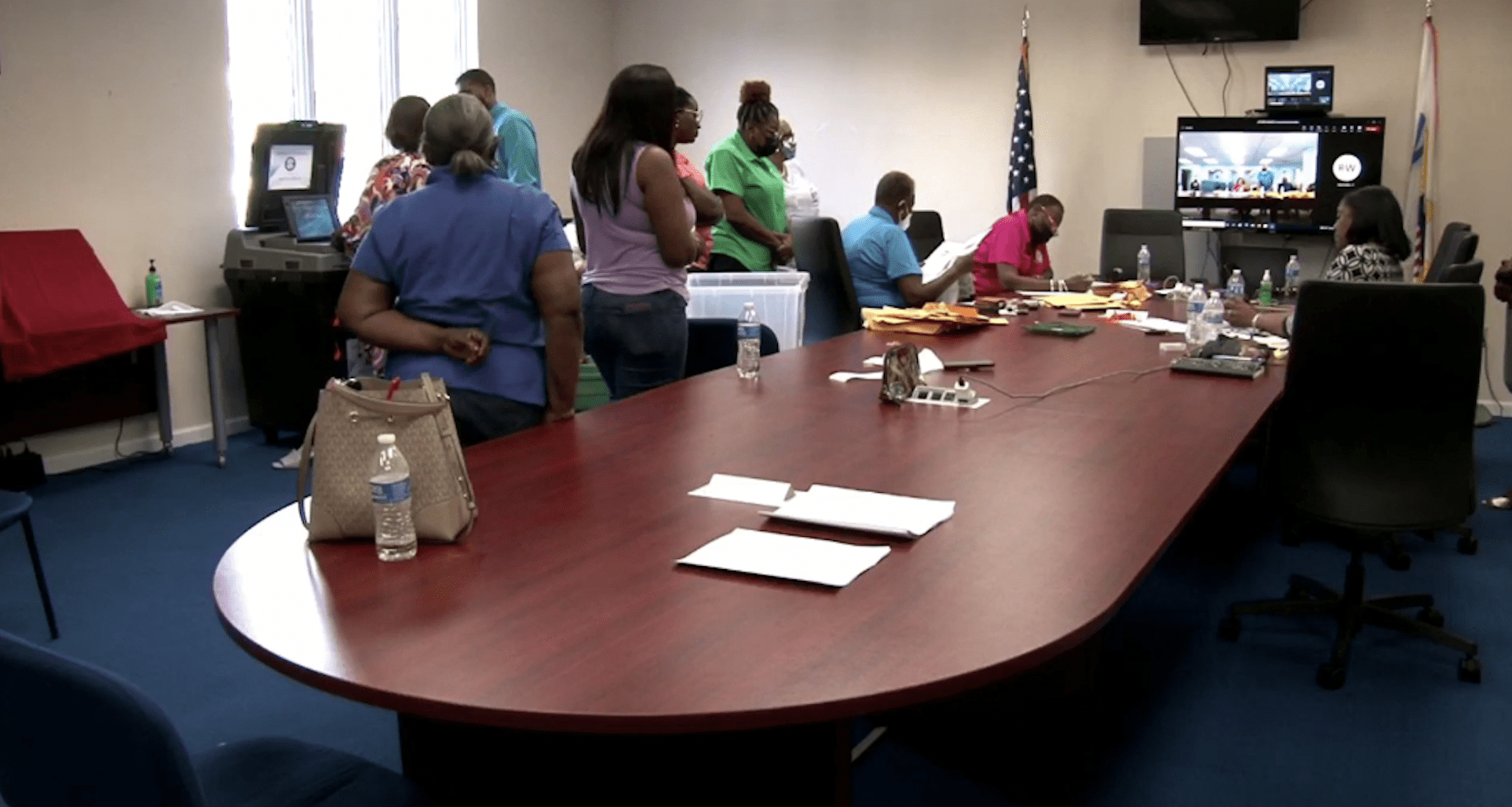 The tabulation of ballots cast in the 2022 General Election continued on Thursday at the Board of Elections. Teams of elected officials serving on the board began opening envelopes and inspecting ballots mailed into the Election Systems offices on St. Thomas and St. Croix.
Counting absentee ballots takes the process one step closer to final tallies and a certification of official election results. Three members of the board on St. Croix and four members on St. Thomas began counting around 2 p.m. Thursday and worked for about two-and-a-half hours.
Members Alecia Wells, Lydia Hendricks, Barbara McIntosh, and Angeli Leerdam performed the task on St. Thomas at the Banco Popular Building in Lockhart Gardens. Members Lilliana Bellardo de O'Neal, Michael Joseph and Ephanie Joseph counted on St. Croix in the office at the Sunny Isle Shopping Center.
Other board members also came to observe, but Wells explained that because their names appear on the 2022 ballot, they can observe but not participate.
Two hundred twenty-two ballots were counted for the St. Thomas-St. John-Water Island District; one hundred twenty-five on St. Croix. Earlier in the week, Elections Supervisor Caroline Fawkes said some 880 absentee ballots that had been picked up were returned to the system's office.
Fawkes issued a statement saying counting would resume Nov. 14 at 2 p.m.