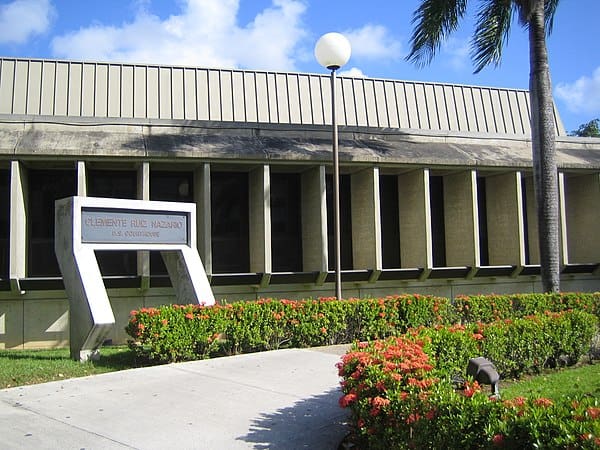 Federal authorities on Saturday announced the arrest of three men off the coast of Puerto Rico, accused as part of a suspected drug smuggling conspiracy. The three were taken into custody early Thursday morning after a seagoing encounter by agents of U.S. Customs and Border Protection resulted in gunfire.
One interdiction agent and one suspected smuggler were killed after a Customs patrol boat seized a speedboat with two onboard near Cabo Rojo. Later Friday morning, agents seized a second vessel with two individuals on board.
The suspects apprehended in the second encounter were described as U.S. citizens, according to a joint statement issued by CBP and the FBI. Six hundred thirty-four kilograms of cocaine and a 19X handgun were also confiscated after the vessels were stopped and searched.
Suspects identified as Edgar Matos-Santos, Osvaldo Hernandez-Camacho, and Nelson Rivera-Suarez have been charged with conspiracy to possess with intent to distribute more than five kilograms of a controlled substance.
Authorities also transported the body of one man who was on board the first vessel with Matos-Santos, shot by Customs officers after he opened fire on them, according to an affidavit. The body of the fatally wounded officer was also transported from the scene.
According to a statement issued by the FBI field office in San Juan on Saturday, the shooting occurred during the encounter with the first vessel around 6 a.m. Thursday. The arrest of Matos-Santos, Hernandez-Camacho, and Rivera-Suarez took place after a District Court magistrate issued a warrant.
"The subjects were arrested by Special Agents of the FBI San Juan Field Office for events which took place on the morning of Thursday, November 17, 2022, when CBP Agents intervened with a suspicious vessel which was traveling towards the coast of Cabo Rojo," said spokesman Limary Cruz-Rubino.
"The CBP Air and Marine Operations Agents were conducting a routine inspection of the vessel when a gunfire exchange ensued between agents and the subjects on board. Three CBP Agents were wounded during the exchange; one of them fatally, while the other two were taken to Centro Medico where they are currently being treated for their wounds," the statement said.
At a Saturday hearing, legal counsel was appointed for Matos-Santos and his two co-defendants. U.S. Magistrate Camille Velez-Rivera ordered detention hearings for Hernandez-Comacho and Rivera-Suarez, but no date has been set yet.
All three are being temporarily detained pending further court proceedings.