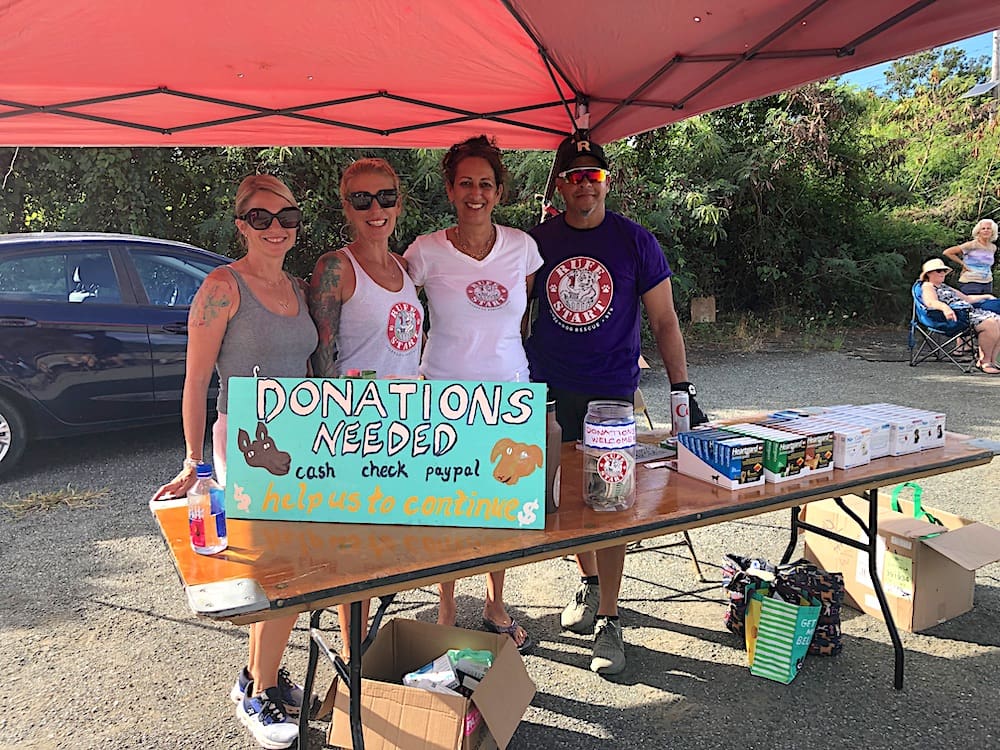 Katie Nelson began rescuing animals about five years ago, one at a time. She focused on the elderly, troubled or dogs with medical problems since other rescues couldn't find them permanent homes.
She expanded two years ago, forming Ruff Start Underdog Rescue and registered as a 501(c)3 organization. When she rescued more dogs than she could house herself, she put their stories on Facebook and people immediately sent donations. Since then, Ruff Start has become a social media success story.
To date, Ruff Start has found permanent homes for around 2,000 dogs. Most are adult canines and some have health issues. The rescues are first placed in foster homes to be cared for and socialized so they can be placed in permanent homes. Nelson said there are special foster parents who care for animals with health issues and others who work with canine behavior issues.
"The next step is looking for a facility. There are people who want to help," Nelson said. She has been applying for grants and looking for corporate sponsors.
A year ago, Ruff Start started holding monthly clinics on Saturdays in Frederiksted to offer medical assessments, vaccines, and low-cost medications and antibiotics. Sometimes there is free dog food and toys.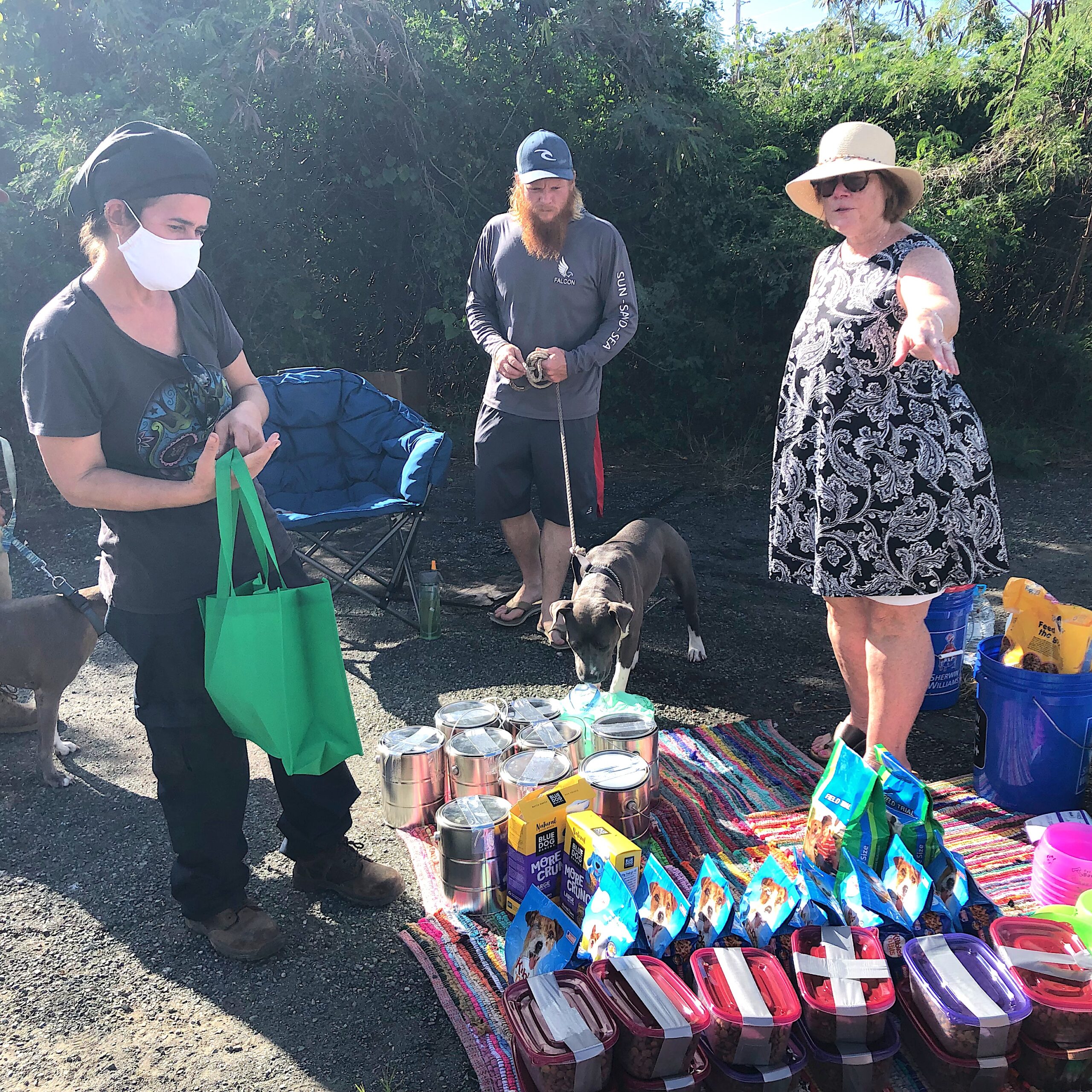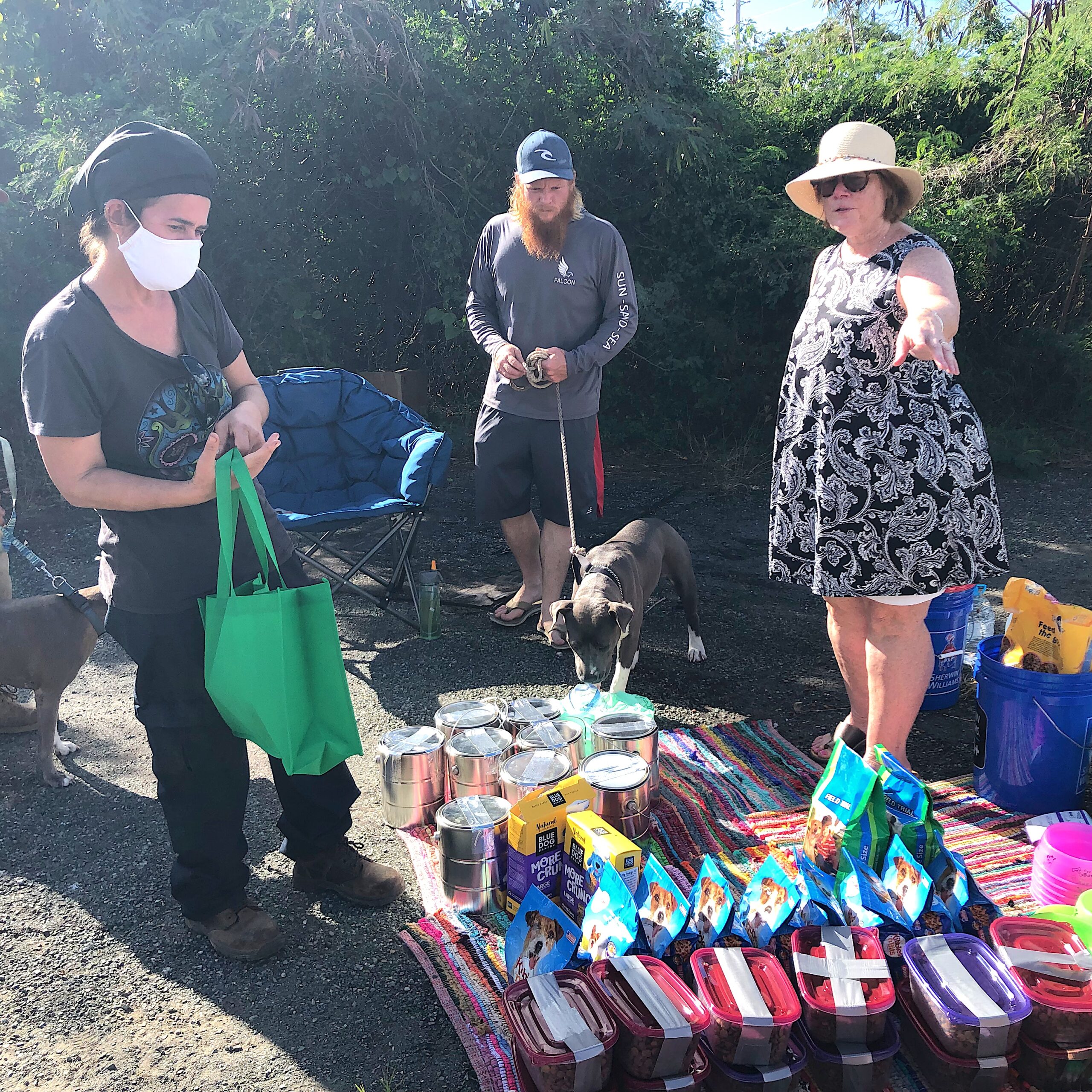 Over the last year, the volunteer clinic veterinarian, Dr. Bethany Bradford, said the average attendance is 100 dogs at each clinic. She estimated she has seen as many as 750 pups.
"We're seeing the community is starting to re-trust rescue operations," she said.
Since statistics bear out the fact that animal abuse often leads to human violence, Bradford said V.I. government agencies such as the Tourism, Human Services and Police departments should be involved so they can track episodes of animal abuse.
According to Bradford, the clinic serves people whose accessibility to animal care is difficult. They may work during the week and have children in school during the week.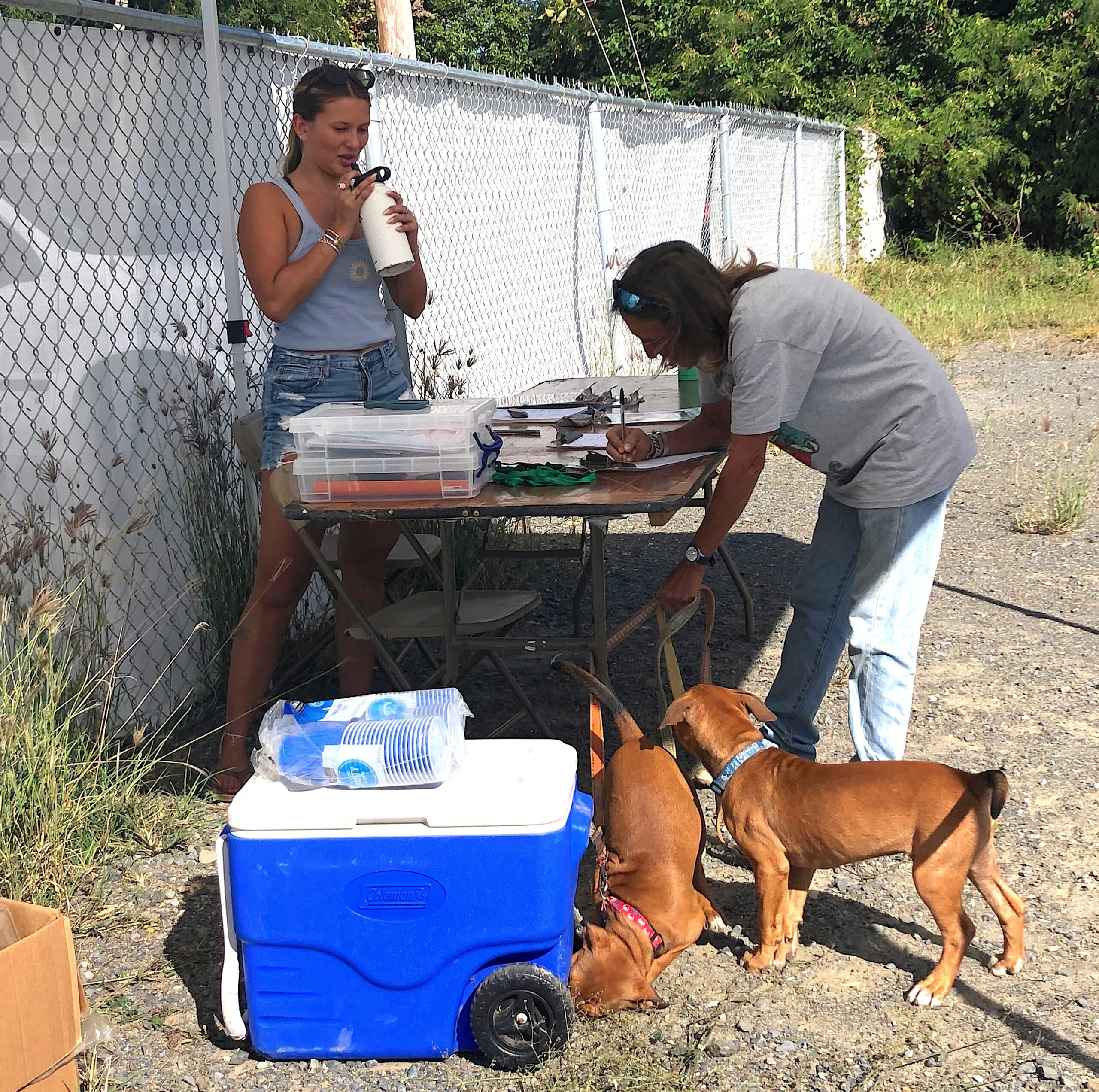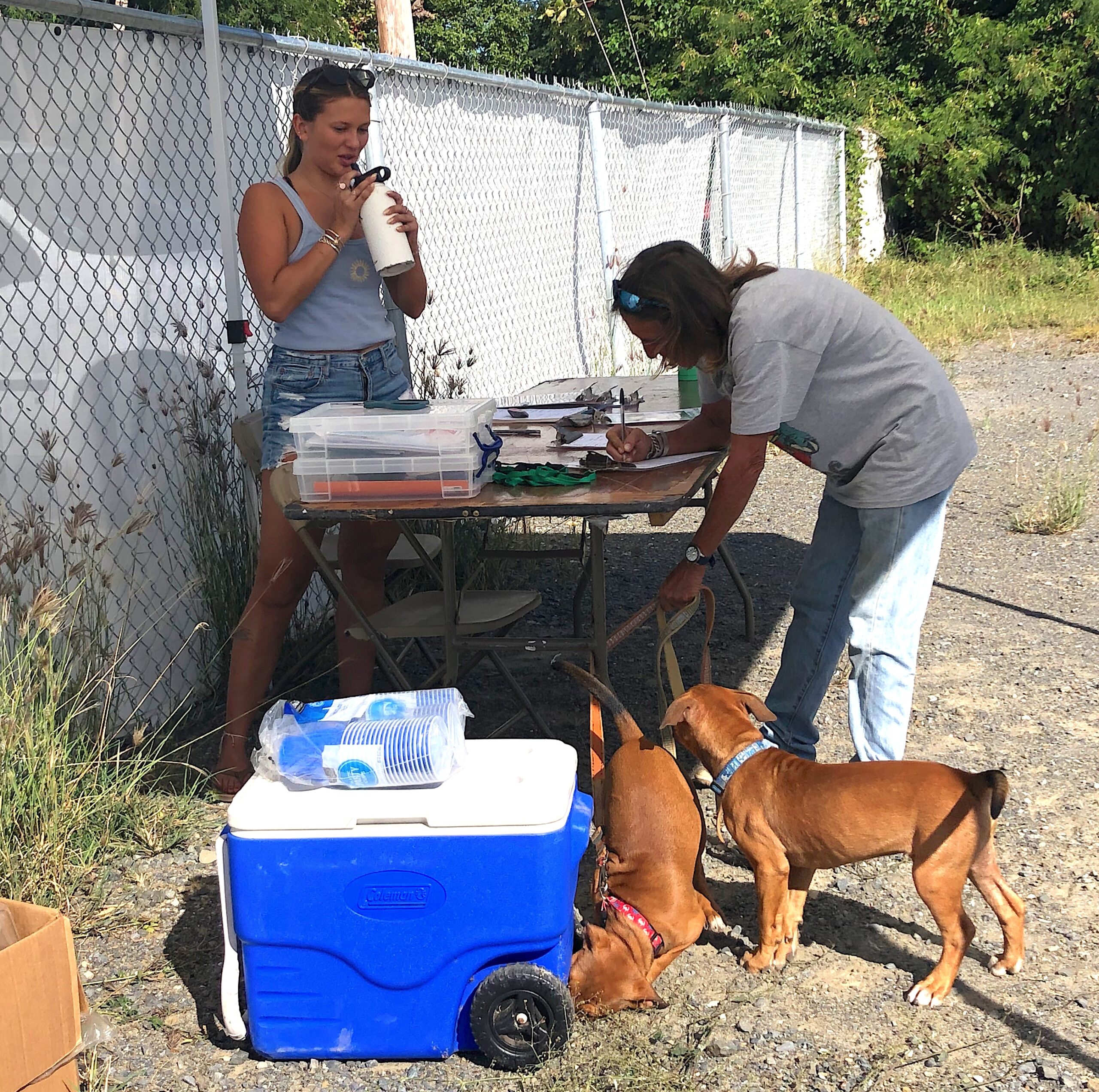 On Saturday, Joan Dunn, who lives in North Carolina and St. Croix, passed out dog food, treats, toys and dog bowls courtesy of Cosmos Cause, a North Carolina organization. Cosmos Cause has a sanctuary in North Carolina and they have found homes for dogs from the islands on the mainland.
"Goal: give away $1,000 in food," Dunn said, and then paused and said, "Done."
On Saturday, Bradford had a special assistant — Kathy Platt, a La Roche University graduate waiting to enter veterinary school in the fall. She plans to return to St. Croix after school because she's more comfortable at home and feels she will have a better platform to communicate about animal care.
"It's a dog-eat-dog world" on the mainland, she said.