Editor's Note: This story contains descriptions and photos of animal cruelty that may be upsetting.
The under-appreciated and overworked animal rescue organizations in the territory need more assistance from the V.I. Police Department and Waste Management Agency in their efforts to save lives and find homes for abandoned animals. They don't ask for funding but to share information that could lead to prosecution and eventually fewer crimes of cruelty and neglect. 
Last week, an older pit bull limping and emaciated, on a short chain with a large collar, was seen by several people who expressed concern on social media and called police to intervene. One said she called VIPD and was told she had to register a complaint in person. She said she called another number and was told the dog had been picked up. Another person called and was asked for the house color and then told they would send someone out. A former police officer filed a report. None of the people got a response. 
There were also calls to the St. Croix Animal Welfare Center who wouldn't verify if the dog was there. They are prohibited from giving out information, according to Emily Weston, board president. 
Unable to verify if the law was being followed, it was no surprise to hear people express low confidence in the VIPD on social media after a few days.
A week after calls for help, VIPD provided the Source with a copy of the officer's report about the dog. Five days after the former officer filed a complaint, an officer went to the residence and observed three dogs, one with "ribs, spine and hip bones clearly visible" and obvious loss of muscle mass.
The officer made contact with the owner a day later and was told the dog had been part of the family since the owner was a teen. Eventually, the officer reported she convinced the owner and drove him to take the dog to AWC to be humanely euthanized. 
First-degree animal cruelty is a federal felony. Neglect is a misdemeanor, at least. Neglect includes abandoning dogs with no way for them to survive.
Puppies discarded at a dump site have become more frequent recently, with three cases in the last month.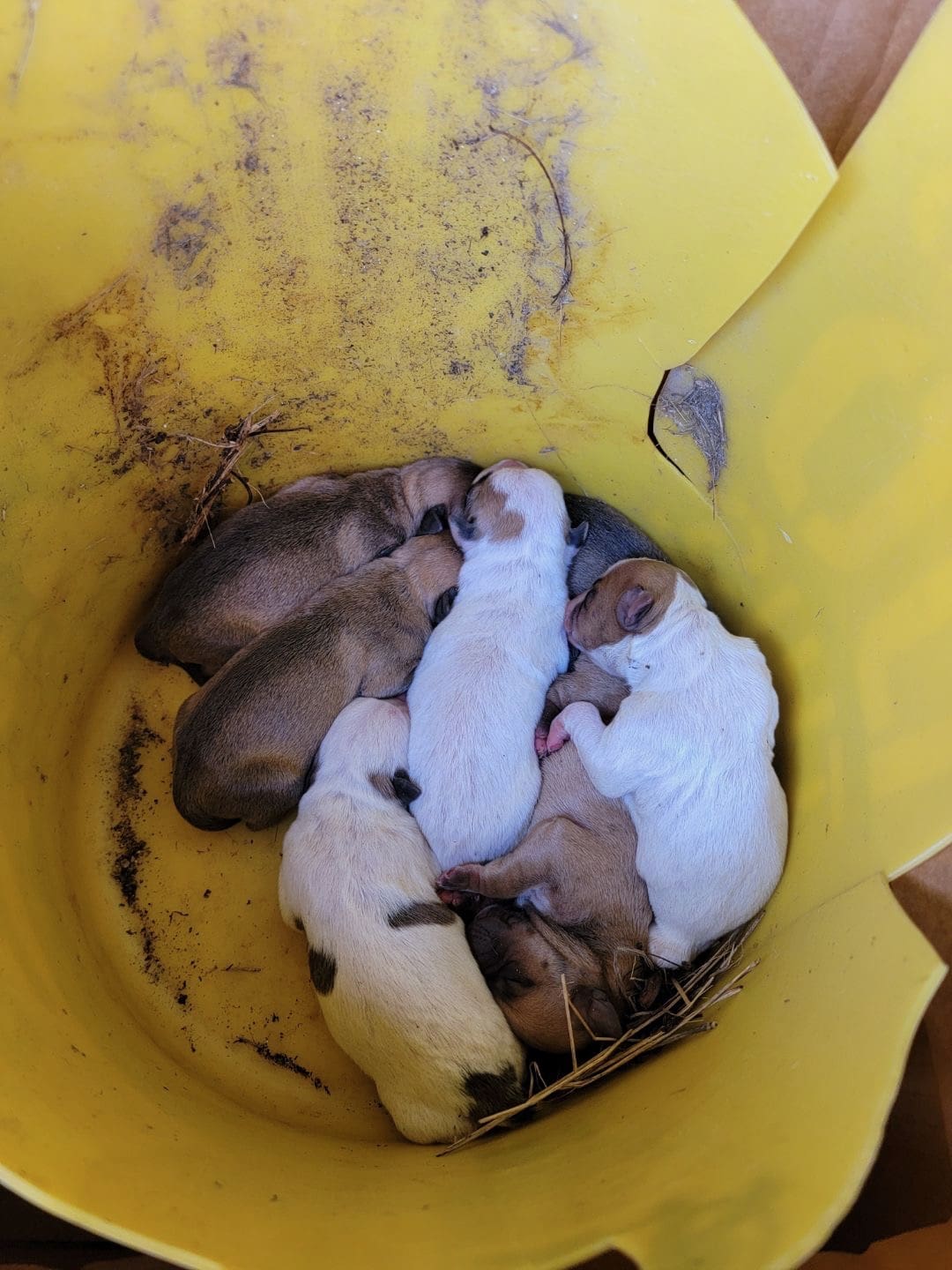 In February, six newborn puppies, estimated to be a day old, were picked up at the Mon Bijou dump. The pups were crowded in a yellow plastic bucket with no food or water in the full sun. A rescue volunteer discovered them and took them to the AWC. 
There are video cameras at that dump site and the Concordia dump where puppies were found this week, tossed in the trash in a cardboard box.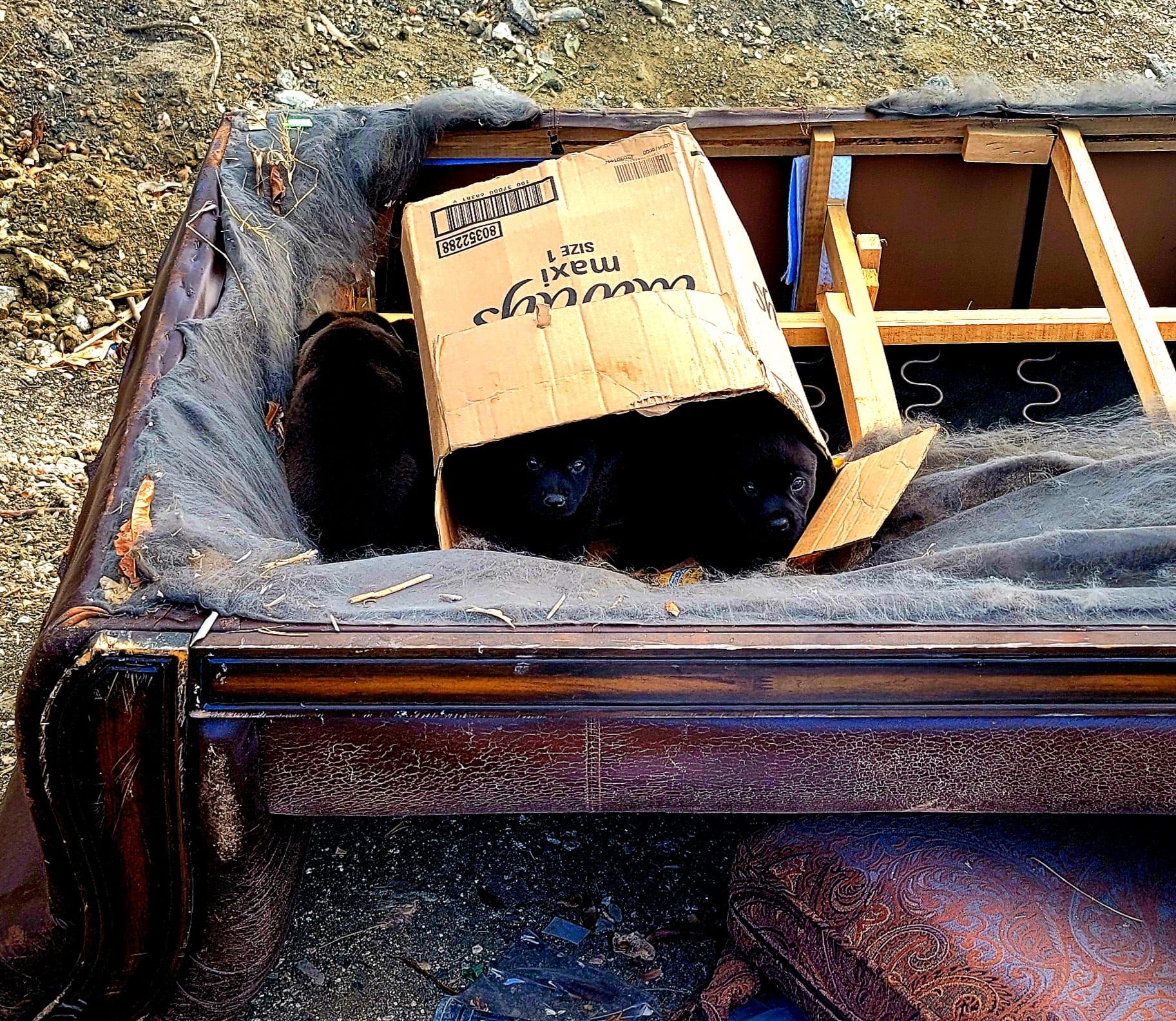 At least one individual called WMA to ask if the cameras could disclose people dumping illegally but received no response. Director Anderson Poleon of Waste Management told the Source the videos from both dumps have not been reviewed recently. He acknowledged the value of the videos in identifying lawbreakers, including people who abandon animals. He promised to view the videos in the next few days. It is possible the vehicle/person could be identified and charged with neglect. 
Weston could not come up with a good reason to explain why people would throw away pets rather than take them to the Animal Welfare Center. There are no questions asked when people surrender their animals and the pets are given immediate health care and may be adopted in the future, she said. 
Fortunately, the puppies abandoned in February are now healthy and almost ready for adoption, Weston said.
To Report Animal Cruelty, call 911 or the Virgin Islands Police Department Animal Cruelty Investigators:
St. Thomas
Sgt. Dwight Griffith
Det. Alex Dorset
340-774-2211
St. Croix
Ofc. Millissa Vigilant
340-778-2211