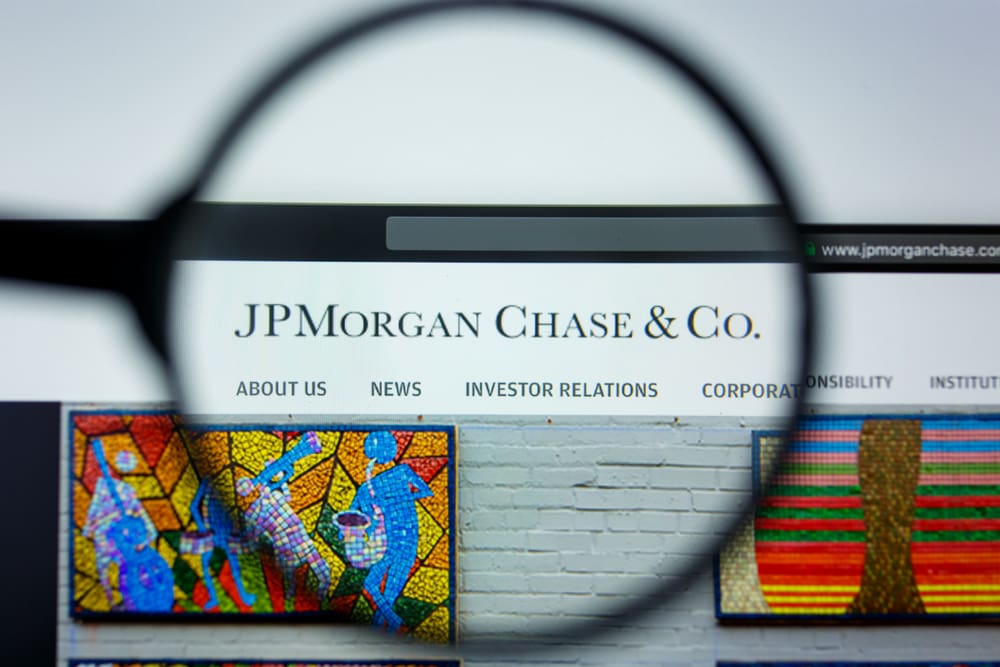 U.S. District Judge Jed S. Rakoff has denied — in part — JPMorgan Chase's motion to dismiss the V.I. government's lawsuit alleging that the New York bank knowingly benefitted from ultra-wealthy client Jeffrey Epstein's sex-trafficking scheme.
In an order issued on Tuesday, Rakoff said Count 1 of the government's first amended complaint would remain as part of the case and granted the bank's motion to dismiss three other counts.
"Thus, for clarity, the claim of plaintiff the Government of the United States Virgin Islands that defendant JPMorgan Chase Bank, N.A., knowingly benefitted from participating in a sex-trafficking venture [in violation of the Trafficking Victims Protection Act] remains as part of the case. All other claims are dismissed," Rakoff wrote.
The judge dismissed the government's remaining claims against the bank, including two under the Virgin Islands' Criminally Influenced and Corrupt Organizations Act, and another under the territory's Consumer Fraud and Deceptive Business Practices Act.
The senior judge of the U.S. District Court for the Southern District of New York, where the case is being heard, also ruled on two related cases that have been consolidated with the V.I. government's case for pretrial purposes. Those were brought as class actions by Jane Doe, an anonymous victim of Epstein, against JPMorgan and Deutsche Bank.
As with the V.I. government's suit, Rakoff dismissed some of Doe's claims against Deutsche, but allowed others to remain as part of the case, notably that the bank knowingly benefitted from participating in a sex-trafficking venture; obstructed enforcement of the Trafficking Victims Protection Act; and negligently failed to exercise reasonable care as a banking institution providing non-routine banking.
In Doe's case against JPMorgan, the judge ordered that the following claims will remain a part of the case: that the bank negligently failed to exercise reasonable care to prevent physical harm; negligently failed to exercise reasonable care as a banking institution providing non-routine banking; knowingly benefitted from participating in a sex-trafficking venture; and obstructed enforcement of the Trafficking Victims Protection Act, in violation of federal law.
Rakoff wrote at the end of his four-page order that "an opinion explaining the reasons for these rulings will follow in due course."
The judge's ruling followed oral arguments on March 13 on the banks' motions to dismiss the cases. At an hours-long hearing on Thursday, Rakoff set a trial date of Oct. 23 for the JPMorgan cases and Aug. 8 for the Deutsche Bank case.
A Long History
Epstein, 66, was a JPMorgan client from about 2000 until the bank dropped him in 2013, due to extensive publicity surrounding his conduct. He then switched to Deutsche Bank.
The wealthy financier was found dead by apparent suicide in August 2019 in his New York City jail cell where he was being held on federal human trafficking charges. Those charges stemmed from investigations into his controversial 2008 non-prosecution agreement with federal prosecutors in Florida, under which he pled guilty to state charges of soliciting and procuring a minor for prostitution, despite evidence that dozens more girls were involved. He served 13 months in a work-release program at the offices of a foundation he started, made payments to victims, and became a registered sex offender.
At the time of his death, Epstein's U.S. Virgin Islands estate was valued at more than $577 million, according to court records. His primary residence was Little St. James, his private island off St. Thomas where for years he trafficked in girls and young women and ran a complex web of shell companies registered in the USVI that enabled his crimes, those documents allege.
In November, then V.I. Attorney General Denise George announced the government had settled its suit against the estate for $105 million — believed to be the largest monetary settlement in the history of the territory. On the heels of that victory, she filed suit against JPMorgan on Dec. 27, only to be fired by Gov. Albert Bryan Jr. four days later, on Dec. 31.
The 34-page amended complaint was filed by Acting Attorney General Carol Thomas-Jacobs on Jan. 10. It focuses on one man in particular — former JPMorgan executive James "Jes" Staley — who it says exchanged approximately 1,200 emails with Epstein from his JPMorgan email account between 2008 and 2013.
In its memorandum opposing JPMorgan's motion to dismiss the case, the V.I. government alleges those emails included photos of young women in provocative poses, discussed Epstein's provision of services to Staley during his travel to Little St. James and elsewhere — on dates that closely corresponded with Epstein's payments to the same young woman from his JPMorgan accounts — and discussed young women or girls procured by Epstein using the names of Disney princesses.
"These communications show a close personal relationship and 'profound' friendship between the two men and even suggest that Staley may have been involved in Epstein's sex-trafficking operation. They also reveal that Staley corresponded with Epstein while Epstein was incarcerated and visited Epstein's Virgin Islands residence on multiple occasions," according to the amended complaint.
None of the emails between Epstein and Staley was flagged in connection with risk reviews of Epstein's accounts, which numbered at least 50 and involved large cash transactions, it alleges.
"Moreover, JP Morgan allowed Staley to remain a decision-maker on Epstein's accounts. JPMorgan even tasked Staley to discuss the human trafficking allegations with Epstein," it says.
Staley left JPMorgan in 2013, the same year the bank alleges it cut its ties with Epstein, according to the complaint. At the time of Epstein's death, he was the CEO of Barclays; however, he stepped down from that position in November 2021 after British financial regulators concluded an investigation into his characterization of his relationship with Epstein, it says.
Summons Issued
The V.I. government has subpoenaed Staley, as well as Sarah Kellen, the woman alleged to have played a role in facilitating Epstein's abuse of young girls; Leslie Wexner, the billionaire founder of Bath and Body Works Inc. who had a close relationship with Epstein from the 1980s until Epstein's death; and Cathy and Miles Alexander, the former caretakers of Epstein's USVI estate from 1999 to 2007, who now live in South Africa.
The Alexanders "would have first-hand knowledge of Epstein's conduct and visitors at Little St. James," according to the government's motion for the issuance of letters of request, known as letters rogatory in legal parlance.
Responding last month to questions via Facebook Messenger, Cathy Alexander told the Source that she and her husband had not yet received any requests for information or official documents from the V.I. government. "We are aware that the requests may be served, but nothing at this time," she said.
Cathy Alexander declined to comment further on their time working for Epstein, saying, "We are a little hesitant to talk to anybody because of ongoing cases. Besides, what is already published in media etc., covers most of what we know. There is not much to add."
In a 2011 interview with the Daily Mail newspaper, the Alexanders detailed how Cathy had grown so concerned about the "beautiful girls who paraded around the house topless or naked whenever their boss was in residence" that she insisted they leave their jobs in 2007 a year before Epstein was sentenced in Florida on the state prostitution charge.
"I saw some girls who I thought were very young-looking — about 16 or 17 easily — and it bugged me because I have a daughter and, although she was in her 20s, I didn't like the idea that another woman's child was in that situation. I didn't feel comfortable about it," Cathy Alexander told the Daily Mail.
"They looked like they had stepped out of an underwear catalogue. They walked around with very few clothes on or lounged around by the pool with nothing on. It was like that most of the time. I was concerned about their ages. A few of them looked very young and I couldn't help but wonder if their mothers knew where they were," she said.
"One very young-looking girl was called Tila. I just thought, 'You really shouldn't be here,' but I made myself switch off as I had no proof."
A year earlier, in July 2006, they had learned of Epstein's arrest when they saw a document lying on a desk that said Warrant of Arrest in big bold letters with his name on it, she said.
A day later, Epstein — visibly pale and shell-shocked, according to the report — told them he had been a victim of entrapment, Cathy Alexander said.
Still, she said Epstein was a kind man, and while she did not approve of the things he was accused of, "I liked him very much," she told the Daily Mail.
Her husband said that discretion was their job, and "I took the view that what went on behind closed doors was not my business and it is not my place to judge. If anything was going on, we didn't want to know."
He told the newspaper that on several occasions, he refused Epstein's requests to smuggle female guests onto the island by boat to circumvent Customs and Immigration and having to log names and passport numbers. However, Epstein found others to do his bidding, Miles Alexander said.
Ghislaine Maxwell, Epstein's onetime girlfriend who today is serving a 20-year sentence in a Florida penitentiary for her role in his sex-trafficking scheme, reportedly told them, "What Jeffrey wants, Jeffrey gets."
Both JPMorgan and Deutsche Bank have denied wrongdoing, with JPMorgan stating that the V.I. government's claims against it "strain credulity."
The bank has since filed a third-party suit against Staley, asking the New York court to make the executive pay if the V.I. government prevails in its suit.