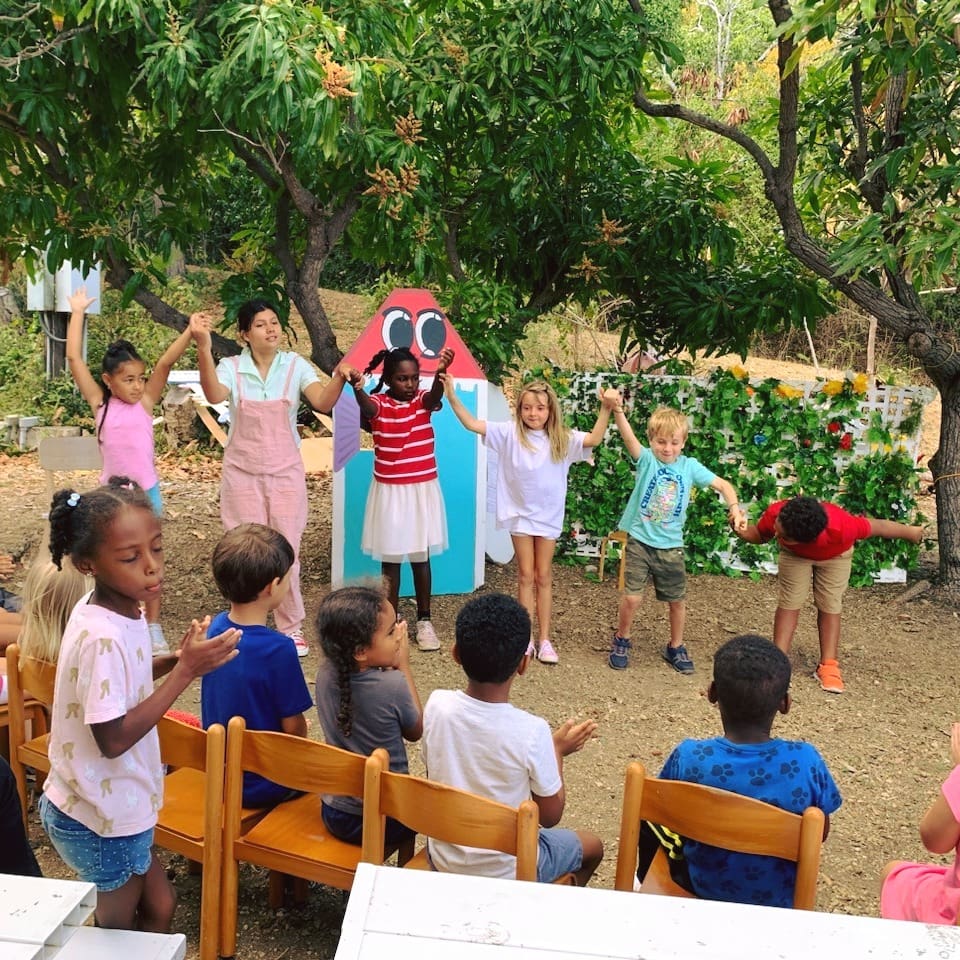 A multi-year project is ahead for the new St. Croix Montessori location at the former St. Dunstan's Episcopal School, announced Head of School Tracy Cole. Currently, St. Croix Montessori (STXM) is one of three Montessori schools on the island of St. Croix that is expanding their campus to include beyond Elementary ages.
The new campus located in Orange Grove will be introducing a 6th grade which is commonly known as Upper Elementary separating the Lower Elementary students. Within the Montessori program, unlike traditional schooling, classes include children in a range of ages. Primary includes children from 3 years to 6 years who then advance to Lower Elementary of children 6 years to 9 years. As children master certain social and academic skills, they move "up" to the next grouping of classes, Upper Elementary, which includes 9-12-year-olds.
As part of the announcement, Cole shared that STXM also received its International Baccalaureate (IB) candidacy, which is required for the first year prior to becoming an IB school, first of its kind in St. Croix and only second to the Virgin Islands Montessori and Peter Gruber International Academy on St. Thomas. STXM plans to grow each year with its students through the 12th grade. Though the IB program is historically known to be different from the Montessori program, many schools across the nation and internationally have begun a similar structure due to their similarities.
Both the IB program and Montessori are based on method rather than content, promoting individual inquiry. Additionally, they are known to promote social and community behavior while being child-centered vs. teacher-centered. Several parents have also noted their experience with IB programs in the continental US and the opportunities for collegiate acceptance-seeking IB students from around the world.
Not without its challenges, STXM anticipates an active summer preparing the grounds and the anticipated outdoor space, basketball court resurfacing, transporting the green space, and expanding the garden. Revitalizing the campus for the upcoming school year is expected to welcome students on Tuesday, August 22, while teachers will return on August 14.
Spaces are currently open for Elementary students, but Primary already has a waiting list as the most popular and known age range for the Montessori program. "Part of the growth plan is opening doors to as many students as we can," stated Head of School Cole, "Everyone is excited about the growth," Cole added.
For more information on St. Croix Montessori, visit https://stcroixmontessori.com/.