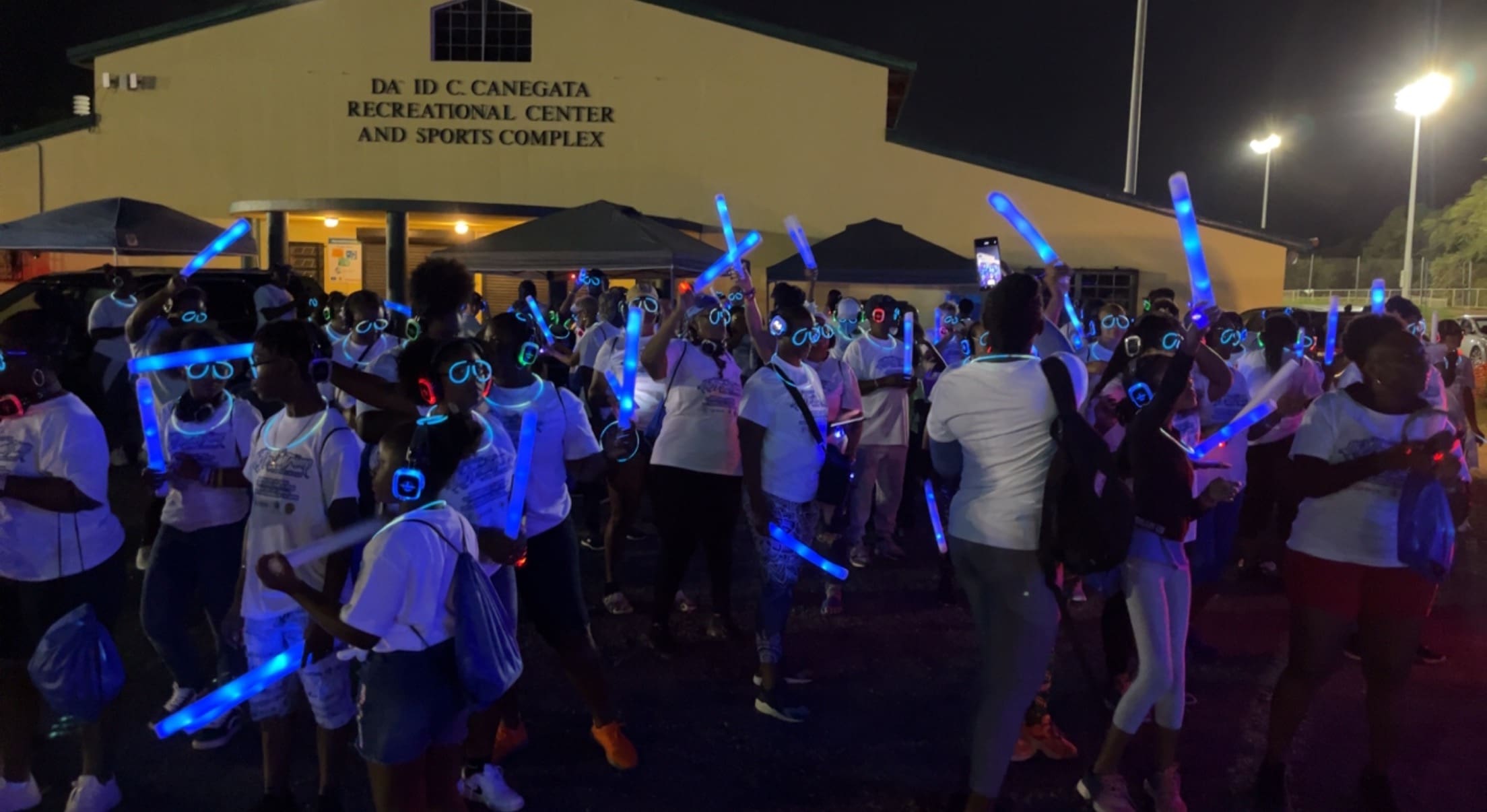 The Virgin Islands Department of Health Division of Chronic Disease and Prevention invited the public to participate in their "Block Grant Public Hearing," Thursday evening via Zoom. Attendees provided their input to the development of the territory's work plan focused mainly on cardiovascular health, stroke, and rape prevention.
The funding amount of the block grant is $270,862 where $254,862 will be designated to cardiovascular and cerebrovascular health and $16,000 will be designated to sexual violence prevention services.
Director of Chronics Disease and Prevention Lyna Fredericks said, "The program fulfills our healthy people 2030 objectives. Every decade there are objectives that us public health professionals work towards. We are in line with the "HDS" which stands for heart disease and stroke." Their objective and goal is to improve cardiovascular health in adults and to implement a health and wellness program that addresses cardiovascular and cerebrovascular disease.
Fredericks said the reasoning behind the funding is that heart disease is the leading cause of mortality in the U.S. Virgin Islands. Cardiovascular and cerebrovascular disease prevention and management programs are necessary to reduce associated risk factors.  As for sexual violence and prevention services the CDC mandates that a percentage of the grant funding be allotted towards sexual violence prevention services.
Their target population for cardiovascular and cerebrovascular health are out of 50,000 people who are African American or Black, African Caribbean, Asian, or White that are 25 years old or older, live in rural and urban areas, and are primarily low income.
Fredricks said that during the program the team gathers clinical measurements, behavioral assessments, knowledge assessments, and participant feedback to see how participants progress throughout the program. This ensures improving the program the following year.
The health and wellness programs serve a minimum of 50 people, 25 in the St. Thomas district and 25 in the St. Croix district for a four-month program. "Participants will attend weekly sessions and in some of the sessions they will receive health education on risk factors explaining what the disease is, they get to do peer conversations and they learn about nutrition and physical activity. They learn about setting goals and that is one of the major things in self-management because this is ultimately aimed to teach participants to manage these conditions on their own".
The health and wellness programs have recently started and occur both at the Lucinda Milan Home on St. Thomas and at the Williams Delight Community Center on St. Croix.
Fredericks also said that the team plans to provide services and support against sexual violence and to do so will partner with two nonprofit agencies to provide extended counseling services. This portion caters to not only low-income but others, 25 years and older but if younger participants need assistance, they are willing to fund as well.
One question from the call from Ms. Hunt asked, "Do the measures also involve a reduction in the use of the emergency room for primary care?"
Fredericks responded, "That is ultimately a goal of ours and we hope in what we are doing we will see a reduction in emergency room admittance.  A lot of patients unfortunately use the emergency room as their primary physicians, and it puts a strain on the health care system.  With these types of programs that is one of the long-term goals, a reduction in emergency room admittance for these types of manageable chronic disease conditions."
For more information and questions you can contact Lyna Fredericks at lyna.fredericks@doh.vi.gov or call (340) 774-7477 Ext. 5675.