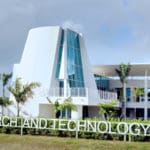 The four partner institutions involved in the execution of the grant are the University of the Virgin Islands, North Carolina A&T State University, Fielding Graduate University and the Association of American Colleges and Universities.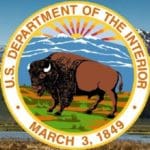 "Infrastructure and maintenance needs at schools in the U.S. territories outweigh the resources available," said Domenech. "While Secretary Zinke and I are happy to provide this assistance, we acknowledge that the need is greater and will advocate for more assistance."

The Virgin Islands Department of Education recently received a letter penned by a delegation of past educational leaders in the St. Thomas – St. John District about the decision to place modular classrooms on the Charlotte Amalie High School athletic field. Five legitimate queries were enumerated and the Department wishes to respectfully respond.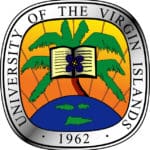 Students learn about different cultures, different geographical locations, explore graduate school and employment options, enroll in courses not presently offered at UVI, expand their world view, and experience personal growth and enrichment.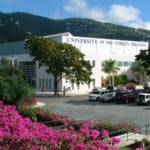 Here is what's happening on both campuses of the University of the Virgin Islands.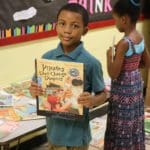 Students use tracking sheets to record the books they read in order to receive credit toward the five-book goal of the Reading Challenge. Those who successfully complete the challenge are invited to a celebration with food, games and giveaways.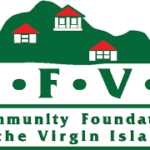 Thanks to CFVI donors, scholarships have been made available to students for more than 20 years. To date, the foundation has awarded nearly $3 million in academic scholarships to approximately 1,000 V.I. students.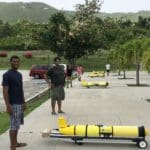 UVI, through an agreement with Ocean and Coastal Observing – Virgin Islands, has lent its support to housing data-collecting underwater drones that will aid in improved hurricane forecasting.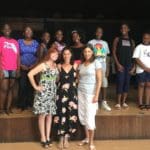 Ten youngsters from St. John have won scholarships to attend the St. John School of the Arts (SJSA) for the 2018-2019 school year. The scholarships are named in honor of Ruth "Sis" Frank, who co-founded the school in the early 1980s and continued to guide it until her death in 2010.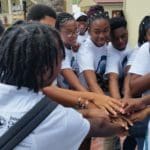 With pride filled smiles, firm handshakes and a few happy tears, the Entrepreneur Business Institute (EBI) Summer Program Class of 2018 accepted their awards and certificates as part of their official closing program.