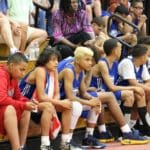 The V.I. Department of Education in conjunction with the Bertha C. Boschulte (BCB) Middle School and Island Ballers have been hosting the first Hoops in Paradise Invitational Tournament at the BCB Gymnasium, April 23-26.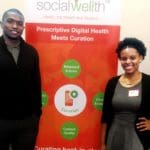 UVI sophomore Joy Grant, social science major, and UVI junior Gerald Bellot, applied math major, have placed second in the international Games4Health
The National Association for the Education of Young Children and VIBE encourage learning communities to celebrate April 24-28 as the Week of the Young Child.
Ivanna Eudora Kean High School has scheduled a mandatory pre-orientation meeting for all incoming ninth graders for School Year 2017-2018 on Wednesday, May 3.
Report writing has become an essential skill for many professions, especially those in law enforcement. The course is open to anyone interested in improving their report writing skills.
The commencements will take place on May 11 on the Albert A. Sheen Campus and on May 12 on the St. Thomas Campus. Both ceremonies will begin at 1:30 p.m.
All applications must be submitted no later than 5 p.m., Friday, May 5.
Here is what is happening on both campuses of the University of the Virgin Islands.
The Center for Marine and Environmental Science (CMES) at UVI has assumed responsibility for the two branching coral nurseries on St. Thomas.
There are no fireflies here in the Virgin Islands, but there is the incredible Salt River Bioluminescent Bay on St. Croix.