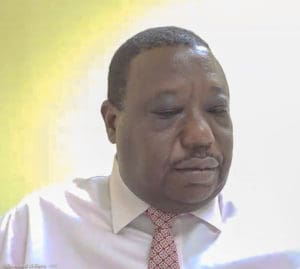 The Board of Elections was expected to decide Friday how the Republican Party of the Virgin Islands would elect officers this year, but all the members were able to do was schedule a hearing that might allow the issue to be settled.
Board Chairman Raymond Williams had said earlier in the week that at Friday's meeting members would vote to certify or reject the election plan put forth by John Canegata concerning the upcoming election of party officers. Members from both sides of the dispute were connected remotely to the meeting and listening in.
But Friday Williams had to announce, "It is all still in the courts."
He also said that since Gordon Ackley had filed a complaint concerning the Canegata plans the board had the responsibility to hold an Administrative Hearing to hear the complaint.
Board member Frederick Espinosa said he didn't think there was any validity to the complaint filed by Ackley. Williams said he understood what Espinosa was saying, but the board still had the responsibility to hold the hearing.
He scheduled the hearing for 9 a.m. Saturday, June 13. He said the board would give 15 minutes to each side to express their viewpoints.
Board member Lisa Harris-Moorhead said 15 minutes was "a very long time" and suggested they only be allotted 10 minutes.
In other matters, the board accepted Elections Supervisor Caroline Fawkes' recommendation that early voting being opened daily from 9 a.m. to 3 p.m. July 6 through July 26.
The board also set early voting dates for the General Election. The board allowed for 24 days of early voting in October.
Since the early voting period had been expanded, the board permitted Fawkes to move the testing of voting machines to an earlier date for both elections.
The board had a lengthy discussion on how board offices would be laid out to handle early voting while managing social distancing.
Ackley alleges in his complaint that he was the only candidate to file with the Elections System for the party office of Republican chairman and Canegata's term has expired, so he (Ackley) is now the party chairman.
Filing the complaint with Ackley are Antoinette Gumbs-Hecht, Todd Hecht and Randolph Maynard.
The amended complaint filed on June 4 included Robert Max Schanfarber as not eligible to represent the local Republicans with the submission of any plan for the election of officers.