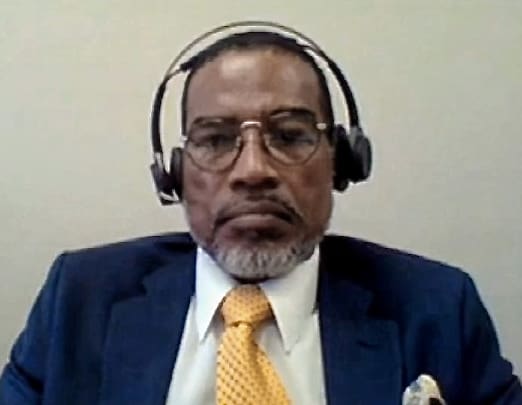 Assistant Commissioner of Agriculture Diana Collingwood pitched the benefits of an agriculture program to the V.I. Career and Technical Education Board on Wednesday. "This is the program area we really have been looking at," said board Vice Chair Dr. Anastasie Jackson at a meeting held via Zoom.
Currently, the territory's CTE building trades programs are aligned with the National Center for Construction Education and Research, or NCCER. The not-for-profit education foundation was created in 1996 as a collaboration of more than 125 construction CEOs, association leaders and academic professionals with the goal of developing a curriculum of standardized training and credentials, according to the organization's website.
Collingwood has a background in technical education within the school system where she served for 19 years as the district supervisor for a range of city programs, including agriculture. She has done work in agriculture and in career education in the United States, Caribbean and around the world. Collingwood said that one of her goals is to implement, support and monitor career education initiatives utilizing administrative, supervisory, technical and leadership skills.
Collingwood gave numerous examples of the benefits of implementing an agriculture program as soon as prekindergarten. "Data shows and evidence shows that when you introduce the young minds to these types of curriculum it helps with critical thinking skills. This is where it begins with looking at the general and then drilling down and expanding and looking to see what specific skill sets or programs of studies we need locally," she said. The board decided on Wednesday to continue to meet with Collingwood and explore funding options.
Another matter discussed at the meeting was the certification of teachers in order to restart the CTE program. Board member JoAnn Murphy said that they will be meeting on Feb. 24. "The last eight teachers in the priority files will be reviewed at that time. So far, we have 29 teachers that we have fully certified, and, hopefully, the rest who want to be certified will be by the end of this month."
Board Chairman Michael Francois also discussed a meeting between Limetree Bay Refining and CTE. He said, "CTE and Limetree Bay Refinery's senior instructor and the manager met to promote technical education training, especially training that would benefit the refinery." According to Francois, the refinery wants to develop a connection with the CTE board and with the high school to see if they can revive a past program. Board members said nothing is confirmed and discussions are in the beginning stages.
The Board of Career and Technical Education meets from 2 to 4 p.m. on the third Wednesday of the month.