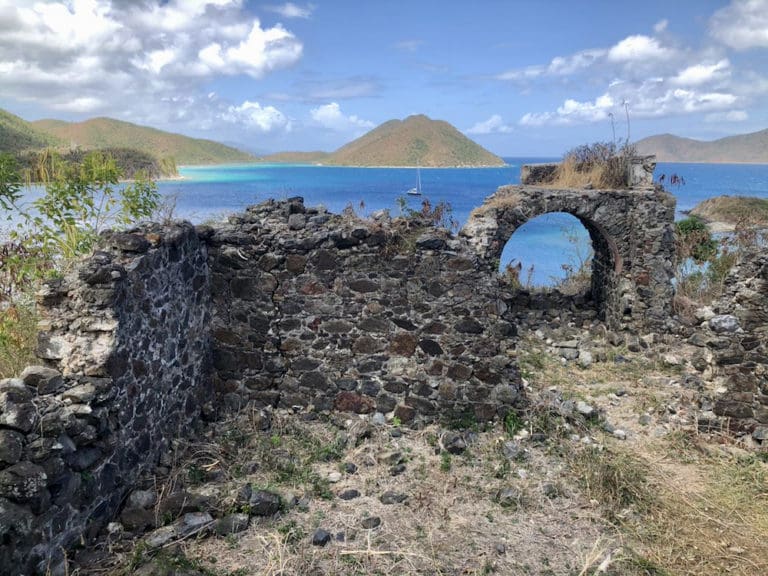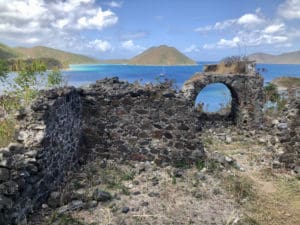 Top officials of the Biden Administration on Friday declared new historic sites linked to the Underground Railroad across the United States. One of those sites, which were announced by Interior Secretary Deb Haaland, was Leinster Bay, St. John.
Leinster Bay, on the island's north shore, lies within the boundaries of the Virgin Islands National Park. Park officials said they're excited over the chance to tell the tale of the struggle for freedom in the Danish West Indies.
Leinster Bay, St. John, is one of 16 named by Haaland and Douglas Emhoff, "the second gentleman," spouse of Vice President Kamala Harris, as part of the National Park Service's National Underground Railroad Network to Freedom Program.
According to information included in the application to Interior, about 100 enslaved people crossed the waters between the Danish West Indies and the British Virgin Islands between 1834 and 1848. A guardhouse still standing in the area was used as a post for officers under orders to kill any runaways found trying to escape.
"Today's announcement reminds us of the dark pages in our history books, but also highlights the incredible strength and resilience of Black communities," Haaland said Friday.
The Underground Railroad was a network of people and places that helped enslaved people escape bondage through the end of the Civil War.
The national park's Network listings now total 682 in 39 U.S. locales, some of which are privately owned. They include sites in Arkansas, Florida, Georgia, Illinois, Maryland, Massachusetts, Michigan, Ohio, South Carolina and the Virgin Islands. Each of the sites recognized Friday was selected through an application process. Historic significance was a key criterion.
"It was a long process. We started putting in the application months ago," said V.I. National Park Interpreter Laurel Brannick. "It's very exciting. A big part of our history is telling the story of enslaved people in the Danish West Indies. We had rebellions on slave ships and we had (the Fortsberg Uprising of) 1733. It's not natural for people to fold under slavery."
V.I. National Park Superintendent Nigel Fields said it was an honor to have the park included in the vast Underground Railroad historic network.
"We are honored and humbled that Leinster Bay Waterfront is now accepted into the NPS Network to Freedom. There are important and instructive stories to be told here on St. John as the longing for freedom is universal. In many ways, Leinster Bay connects St. John's landscape with others in the Caribbean and in the continental U.S. in demonstrating the determination of an indomitable people."