The Virgin Islands Council on the Arts will host its fourth "Dorsch After Dark" pop-up exhibit Tuesday at the Frederick D. Dorsch Cultural Activity Center in downtown Frederiksted. The monthly event highlights the talent of local artists who share the stage in the presentation of their cultural artwork.
VICA invites the community to the free event with a cash bar on Tuesday from 5 to 8 p.m. Social distancing and masks will be required.
There is something for everyone at these events, said VICA Special Events Coordinator Kendell Henry. "We are committed to creating opportunities for local artists to showcase their cultural artistry for the community to view and purchase."
The July exhibit will feature photographer and visual artist Chalana Brown, educator and poet Geron Richards, visual artist and educator Christa-Ann Davis Molloy, and singer/songwriter Gyasi Clarke providing the musical entertainment. At the evening's conclusion, the artists will take part in a question-and-answer panel discussion.
Dorsch After Dark has become a regular monthly event that brings new and returning patrons in a rewarding effort for the presenting artists. "I look forward to the first Tuesday of every month to the 'Dorsch After Dark' musical entertainment and the variety of artwork displayed for purchase," a returning patron said. "I wouldn't miss it," he added.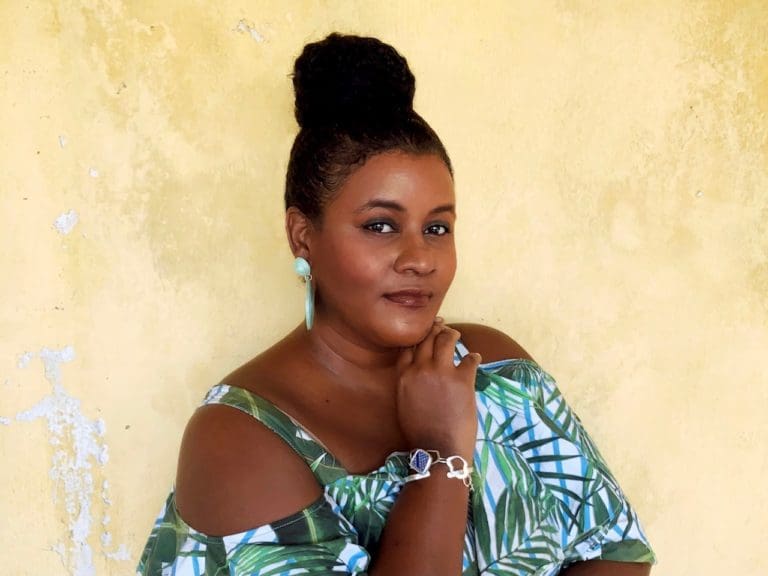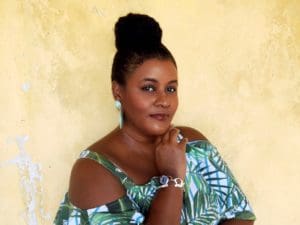 Chalana Brown wasn't always a photographer. "I was a dance instructor at Central High School and my job folded. I was depressed, and knew I needed to do something to take myself out of the depression," she said. With her last paycheck, Brown bought a camera with the thought that she could make her own income. This brought her out of the depression, she added.
"I picked up the camera and taught myself whatever I needed to know and began taking photographs of my favorite subject – women. It has worked for me since."
And worked for her, it has. Brown has exhibited her photography since that fateful day in "Photography as Art," "Fabric of Caribbean Consciousness" and  "New Blood 4: The Rebirth." This month her solo exhibit, "Claiming Spaces: The African Story of the Sugar Mill," can be seen through Aug. 7 at the Caribbean Center for the Arts together with her fine art assemblage, "Erasure."
Brown's photographs that embrace a myriad of topics will be available for purchase.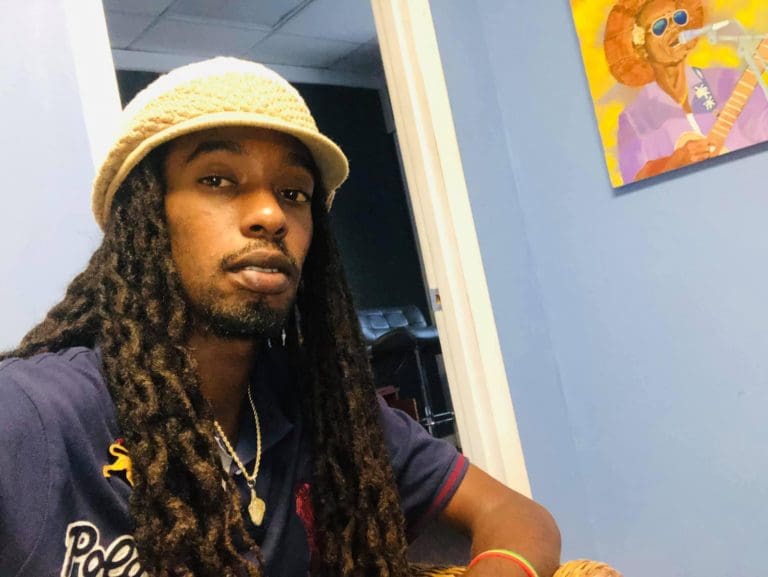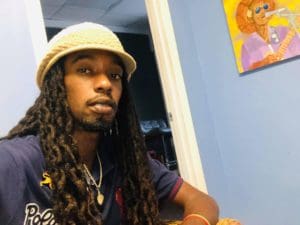 Geron Richards is a published author and St. Croix Central High School English teacher. Growing up on St. Croix has nurtured Richards' knowledge of Virgin Islands history and it is reflected in his first book of 88 poems, "Roots ah de Baobab." "I tell stories of my ancestors through my words," Richards said. His poem, "Ndongo" is a tribute to a settlement of the runaway enslaved population who lived in the northwest region of St. Croix during the 1600s.
Richards' hopes of being "an inspiration to a generation of young writers who will tell their stories and preserve the authenticity of Virgin Islands history" was apparent in a recent event at the Dorsch. Richards' English students shared their own poetry in an eloquent delivery to the venue's listening audience.
Through the medium of his words, Richards said, he seeks to address compelling issues of the day by using lyrical creativity to manifest words that draw attention to themes such as justice, social inequity, social action and social change.
Richards is currently working on a book, which he hopes "will continue to inspire and bring light to the masses of humanity." He will share his written and spoken words
during the evening at the Dorsch.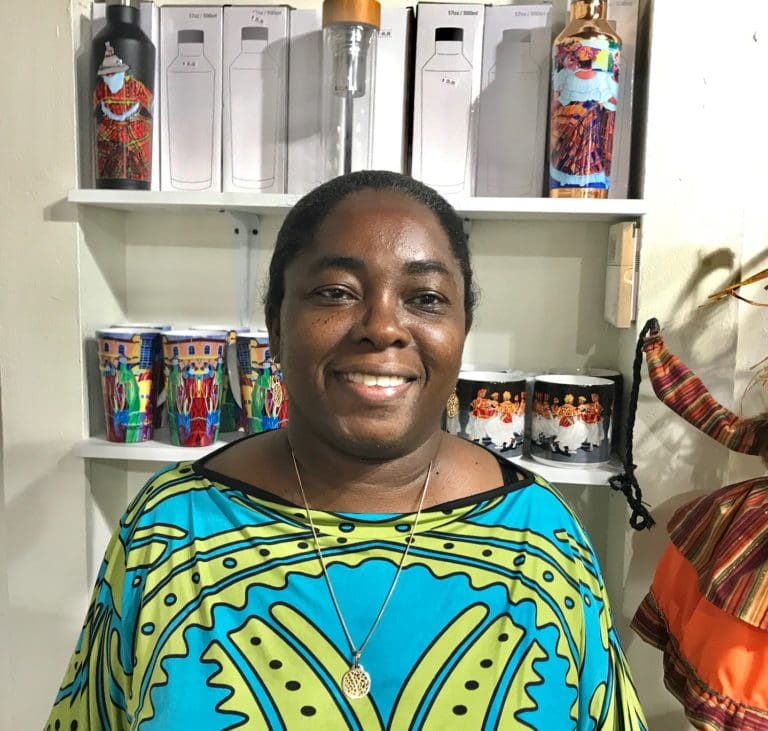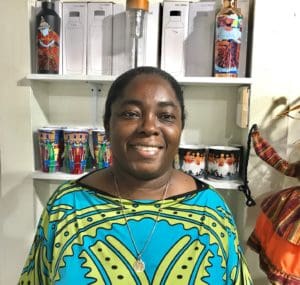 Christa-Ann Davis Molloy is the artist, owner and operator of Christa's Art Gallery in downtown Christiansted that provides the space for a cultural and historical perspective through her paintings and art products.
For more than 10 years, Molloy's gallery has been the evolution and celebration of art and culture with artwork to residents and visitors alike "that encapsulate the cross-cultural experience of the United States Virgin Islands and beyond."
Molloy credits her artistic abilities to her mentors Betsy Campen and Marcia Jameson.
She recently published her first cultural coloring book that will represent the USVI. Molloy also designed posters for the USVI Agriculture and Food Fair in 2016 and 2019.
As a professional educator for 30 years in the USVI, Molloy's work echoes history, culture, celebration and patriotism. Her work can be found in several hotels, establishments, and businesses in the Caribbean and North America.
Cultural icons include moko jumbies, steel pan musicians, quadrille dancers, historic buildings and the legendary Ten Sleepless Knights that adorn shower curtains, throw pillows, cutting boards, aprons and many other products available for purchase in addition to her original framed art.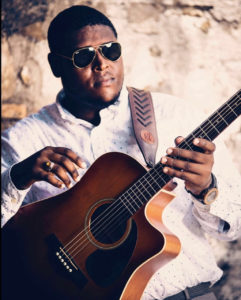 Singer and songwriter Gyasi Clarke will be heard throughout the evening at the Dorsch, accompanying himself on acoustic guitar with his original lyrics for the patron's entertainment.
Clarke returned home to St. Croix in 2016 and began writing songs and singing the lyrics that brought him to a new profession from the one he left in Florida as an AT&T wire technician. He began to fulfill his dream of becoming a successful singer and songwriter.
After Hurricane Maria devastated the islands, Clarke wrote and recorded what became the top song in the V.I., "Caribbean Strong." He has been a popular entertainer with gigs on Lyric Sunset Sails, at the Buccaneer Hotel and at restaurants across the island.
"Stir it Up" and "Walking in Memphis" are two more of his hits to be found on YouTube.
"We From De VI," "Attention," "So Into You – Tamia" and "Maria Maria" can be heard on soundcloud.com.
Clarke said, "for the past two years I've auditioned for the 'Tiny Desk' concert contest. It's a contest for independent artists who want to get a chance to be seen. The winner of the competition gets to perform in the 'Tiny Desk' studio. This would be a great exposure boost," Clake said, referring to the contest sponsored by National Public Radio.
Clarke was the musical entertainment for the first Dorsch After Dark pop-up exhibit.
He returns with more of his music for this fourth in the pop-up series.
Further information on "Dorsch After Dark" is available at the VICA website or by calling  340-773-3075.