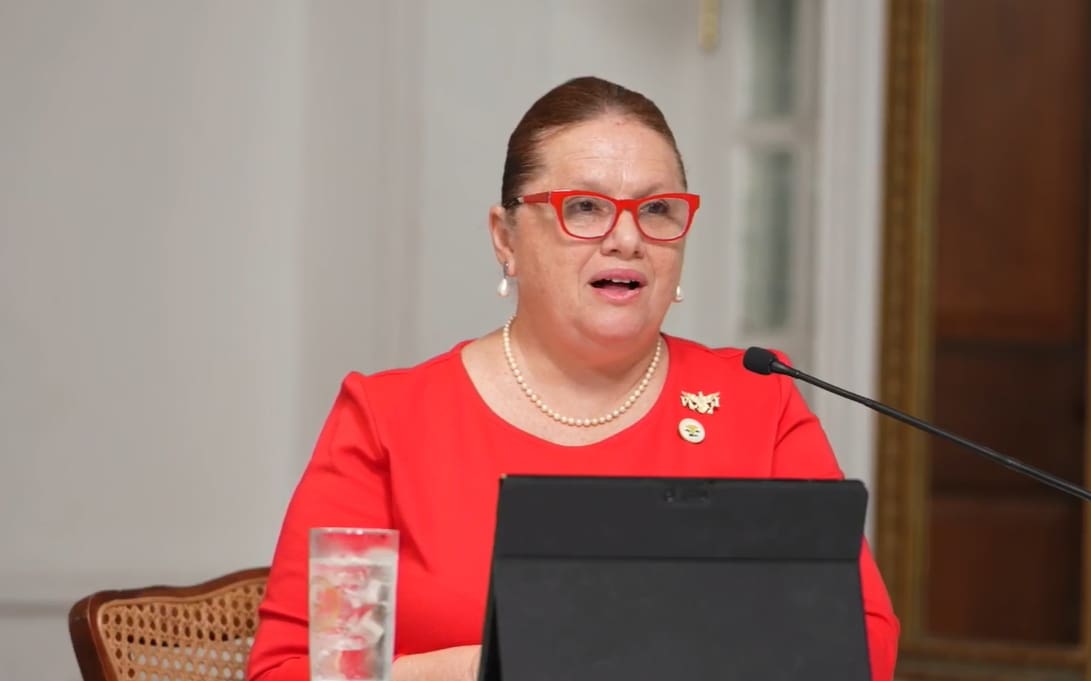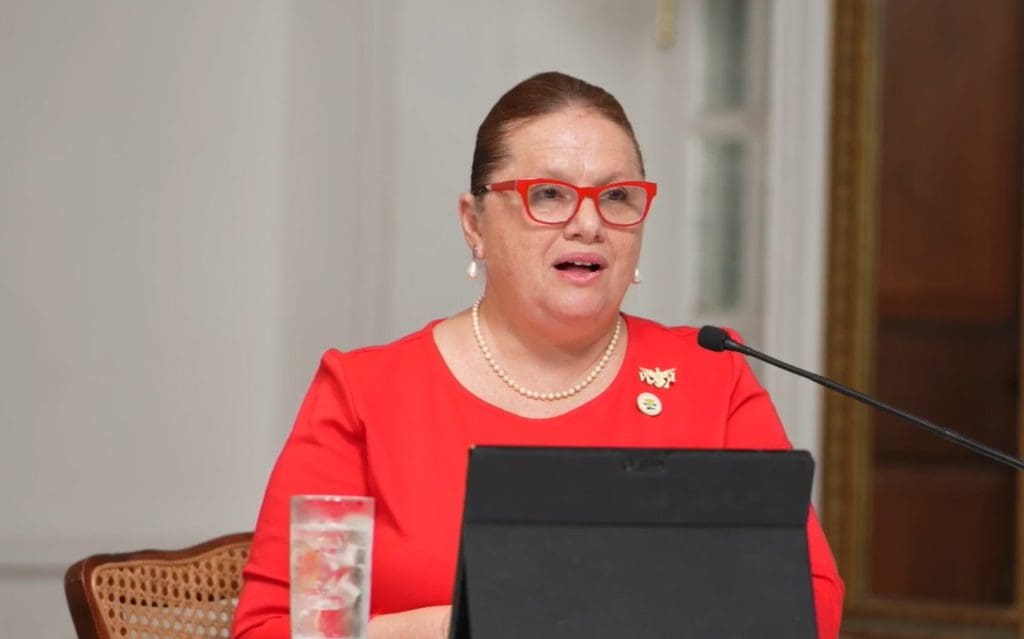 With information on the new omicron variant – including severity, transmissibility, and unique characteristics – still evolving, Gov. Albert Bryan, Jr. said Monday that the government will be keeping in place its existing COVID-19 restrictions for now, out of an "abundance of caution."
Like national officials, he and Health Commissioner Justa Encarnacion added during Monday's weekly press briefing that the best protection is vaccination, particularly when shots are available free at local community health centers. The sentiment matches that of the Centers for Disease Control, whose director issued a statement Monday updating its vaccination recommendation for those 18 years and older who are eligible for a booster or third shot.
"The recent emergence of the Omicron variant (B.1.1.529) further emphasizes the importance of vaccination, boosters, and prevention efforts needed to protect against Covid-19," CDC Director Dr. Rochelle Walensky said.
During the press briefing, Encarnacion added that the vaccine has successfully prevented severe symptoms of COVID-19 and death and urged families of children ages 5-11 eligible for the shot to take advantage. Since access has expanded to include this age group, more than 231 children have been vaccinated, she said. Encarnacion mentioned that since reopening, "periodic" cases of COVID-19 have been seen in local schools, causing classrooms to close "here and there."
Free shots for children ages 5-11 are available from 8 a.m. to 4 p.m. Tuesday through Friday at the Maternal and Child Health Clinic on St. Thomas and St. Croix's community vaccination Center (at the Nissan Building) from 8 a.m. to 5 p.m. Monday through Friday.
For adults, appointments can be scheduled by calling (340) 777-8227 or visiting covid19usvi.com/vaccines. Walk-ins are also accepted at both community vaccination centers.
On St. John, free COVID-19 vaccines are available every Wednesday from 1 to 4 p.m. in the Port Authority Gravel Yard located in Cruz Bay, including for children.
Vaccines generally available on St. John include: Pfizer, Moderna and Johnson & Johnson. Please note that there are times when a particular vaccine may run out during the vaccine event or may not have been available in the St. Thomas vaccine repository to transport to St. John.
Along with vaccinating, mask-wearing, avoiding large gatherings, handwashing and social distancing should still be practiced for prevention, Bryan and Encarnacion said. Though cases have been documented in Africa, the United Kingdom, and Monday, in North America, Bryan added that there is "no doubt the variant will make it to our shores."
"While there are still a lot of unknowns, the one thing is that the best defense is just going out and getting the vaccine," the governor said. Encarnacion added that while travel bans have been implemented by some countries, the CDC also recommends not traveling internationally unless fully vaccinated.
The territory sends virus samples regularly to Yale University for sequencing. In an email to the Source Monday, Territorial Epidemiologist Dr. Esther Ellis said the last batch sent on November 20 included 38 samples, with results pending. "We used this same sequencing data to quickly identify the Delta variant and will also be able to detect the Omicron variant when it comes here," Ellis said. "We also are tracking when it will get to the United States, and if it is in other neighboring islands such as Puerto Rico."
When new variants are announced, the territory's COVID-19 Task Force uses this kind of data to determine the risks and potential mitigation strategies that need to be put in place to safeguard the health of the community, Ellis added.
The news comes as seven-day positivity rates decline locally, with 2.23 percent last week and 1.43 percent Monday. The territory's active cases are at 82, with 70 on St. Croix, 11 on St. Thomas, and one on St. John.
"Even though the percentage is down, higher numbers of new cases continue to appear on St. Croix," Encarnacion said, noting the latest COVID-19 death of a 61-year-old female. COVID-19 fatalities are now at 86 territorywide. Out of the 221,669 COVID-19 tests conducted since the start of the pandemic, 7,508 were positive, and 7,341 are fully recovered.
"Given the downward trend of positivity rates, it is really looking good," Bryan said while urging residents and businesses not to relax their sanitary and health protocols. "But with the news of the variant in Europe, Canada, and the U.S., we will make the choice to hold steady to the existing protocols for now."
Related link –
CDC Director Statement https://www.cdc.gov/media/releases/2021/s1129-booster-recommendations.html