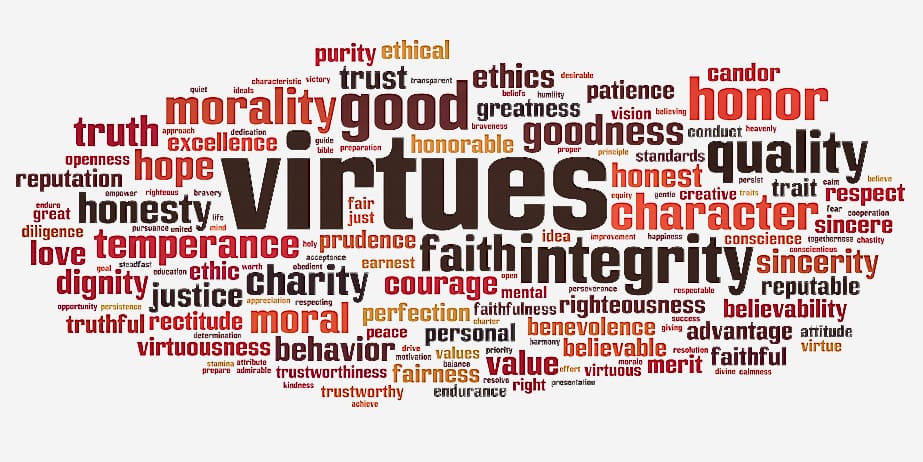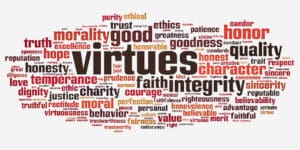 Virtue of the Week focuses on building peaceful and caring communities through understanding and fostering the practice of virtues. The Source supports the Virtues Project and will publish one virtue developed by the project each week.
Fidelity
Fidelity is abiding by an agreement, treating it as a personal covenant. It is remaining true to a cherished ideal no matter what happens to thwart our purpose. Marriage thrives when we fulfill our promise of absolute faithfulness to each other. In each relationship we form, fidelity keeps us scrupulously loyal. We avoid backbiting and casting blame. We call on our courage to resolve differences face to face. We are devoted to our employment and keep faith with a standard of excellence. We continually aim to be trustworthy. Fidelity keeps us on a path of true integrity.
Quote: "Many persons have a wrong idea of what constitutes true happiness. It is not attained through self-gratification but through fidelity to a worthy purpose." – Helen Keller
The Practice of Fidelity
I honor my commitments.
l stay true to my partner.
I am loyal to those I love.
I work out problems directly.
I am meticulous in my work.
I walk my talk.
I am thankful for the gift of Fidelity.
It is my firm foundation.
Questions for Discussion
What agreements can we make to support our social justice work?
What blame resides in our community? What do we need in order to remove it?
What does trustworthiness look like in your strongest relationships?
Where can courage be celebrated in our community?
Virtues Matter was started by a passionate wife-husband team of social entrepreneurs seeking to positively uplift as many lives as possible. We aim to inspire and empower, to build capacity, strengthen relationships, and help everyone lead lives of passion and purpose.
Virtues Matter believes in a world where people are committed to kindness and respect, strive to be their best, and live with hope, courage, and in unity. We built the Virtues Cards mobile app, an interactive personal and team development tool, to help people identify and develop key virtues skills. We also offer dynamic workshops, online training, and customized programs to help people cultivate these positive qualities of character. To learn more, visit www.virtuesmatter.org.