Gov. Albert Bryan Jr. and Lt. Gov. Tregenza Roach formally announced that they will run for office for a second term. The excitement and energy were present on Tuesday evening to a crowd of over 200 people at the Bryan/Roach headquarters at the La Reine Shopping Center on St. Croix and also virtually in the St. Thomas District.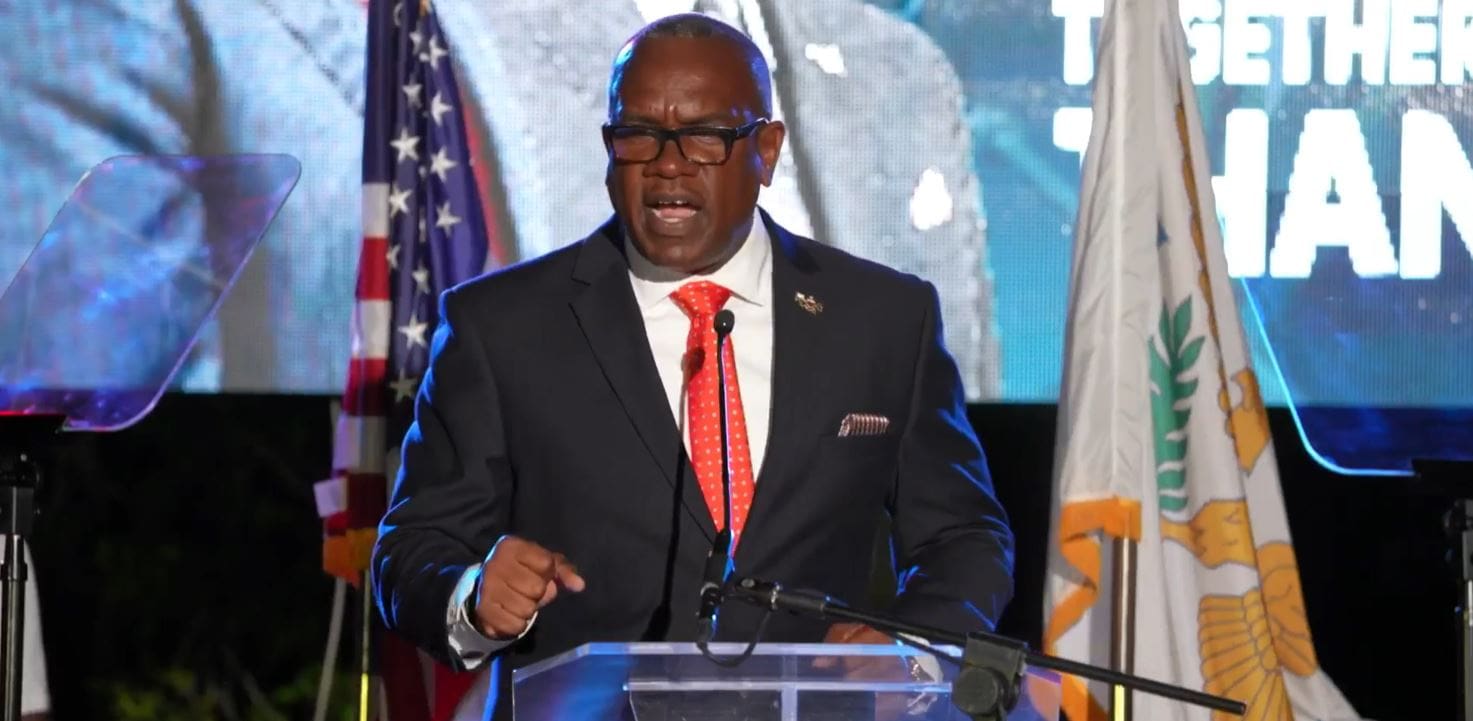 "Together! Stronger Than Ever" is the official slogan for the Bryan/Roach campaign, and Bryan said that if re-elected, his team will focus on continuing their progress. During Bryan's speech, he reflected on his road to winning his first term in office. He said that his team has achieved more than 100 accomplishments.
Bryan said that when he officially took office, he was told that the government would be broke by March. "It's been three years, and we have not missed a payroll yet," said Bryan.
Bryan also reflected on his road to becoming governor, earning his degree and later attaining his master's, joining the young Democrats, working for the Hovensa oil refinery, joining nonprofits, and creating mentorship and scholarship programs.
He also reflected on when he asked Roach to be his running mate and how the Democratic Party joined together to win the election. Roach also spoke during the official announcement and told a story about how his faith helped him make his final decision to join the Bryan ticket. Roach said that he spoke four times with the governor before making his final decision. On the night he said yes, he met with Bryan and finally said yes at 3 a.m. "I have answered affirmatively that this team had come to the kingdom for such a time as this," said Roach.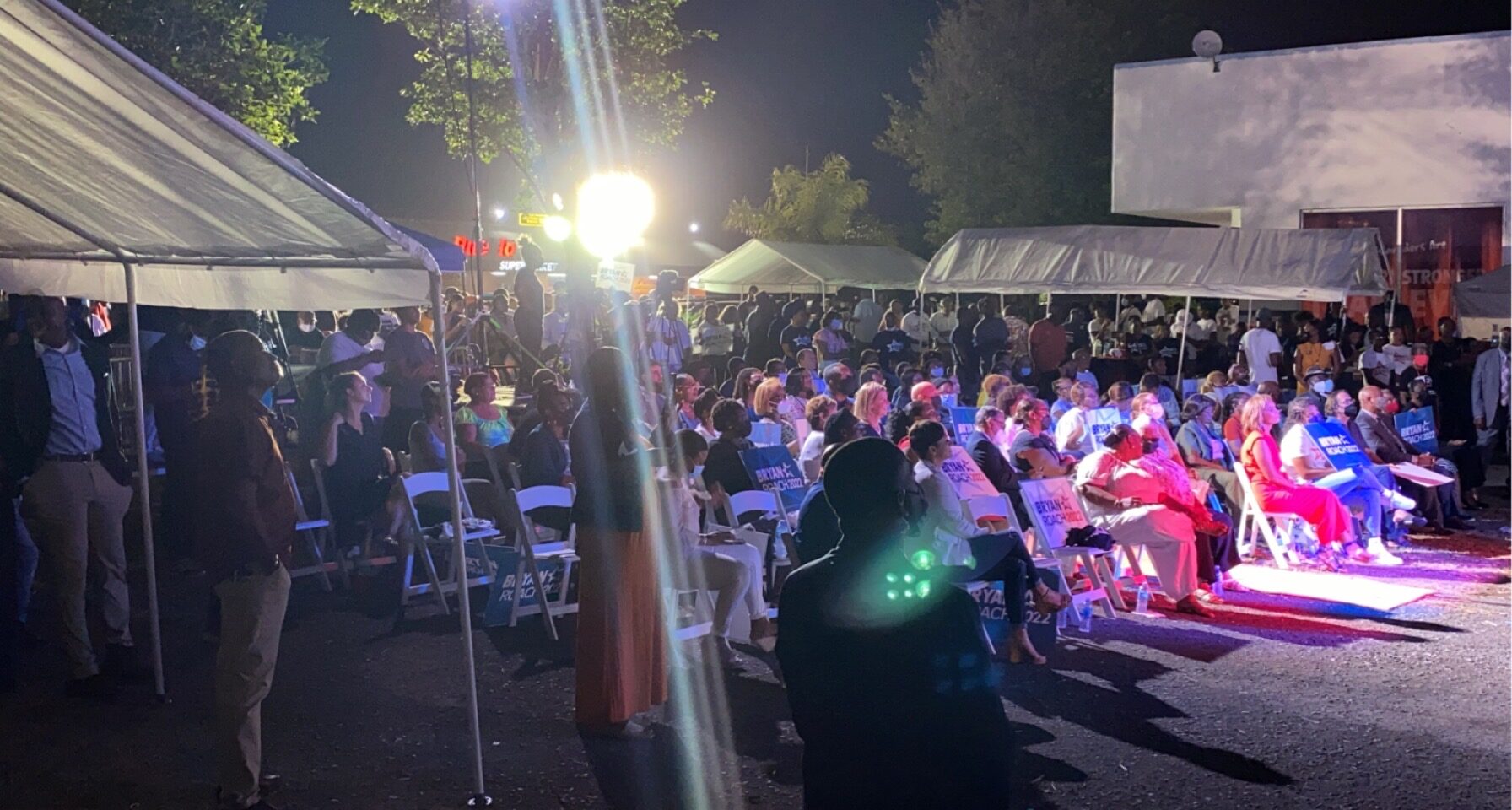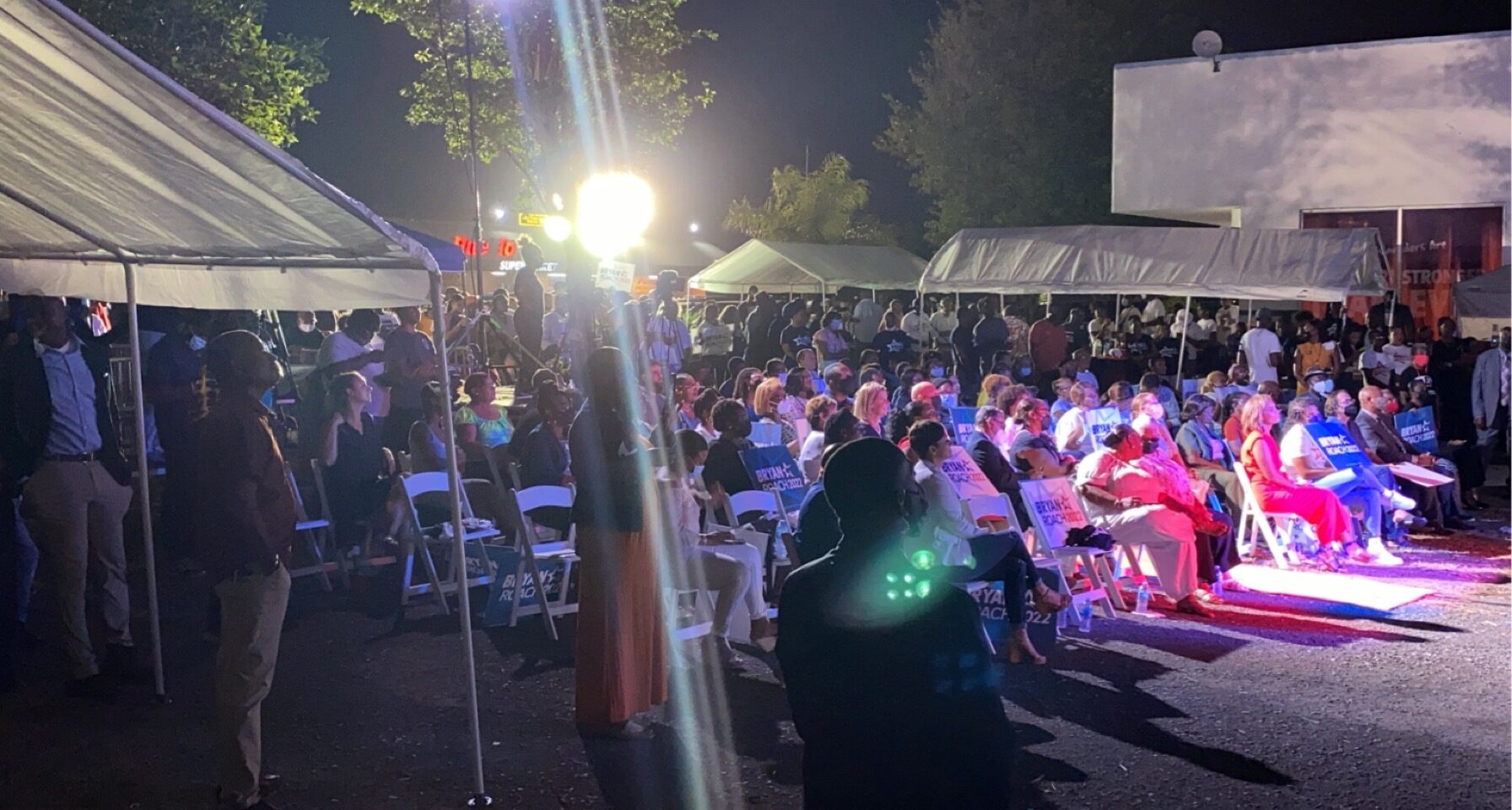 The governor also discussed the wins of his administration, ranging from the pandemic, paying off the debt to the Water and Power Authority, paying tax refunds to taxpayers, and returning the 8 percent to government employees.
"We have resolved decades-old problems in record time and laid the foundation for prosperity today," said Bryan.
Roach praised the effectiveness of the COVID-19 vaccine program and said that people were leaving their home states and coming to the island to get the vaccine. Even citizens of the British Virgin Islands were vaccinated in the U.S. Virgin Islands.
However low any of his opponents may go, Bryan said they are going to take the high road. "Talk about the issues, talk about the accomplishments. Our progress is documented," said Bryan.
The governor also received endorsements from former Delegate to Congress Donna Christensen, state chair of the Democratic Party Cecil Benjamin, former Sen. Luther Renee, radio host Dion Lorenzo and former Sen. Roosevelt David.