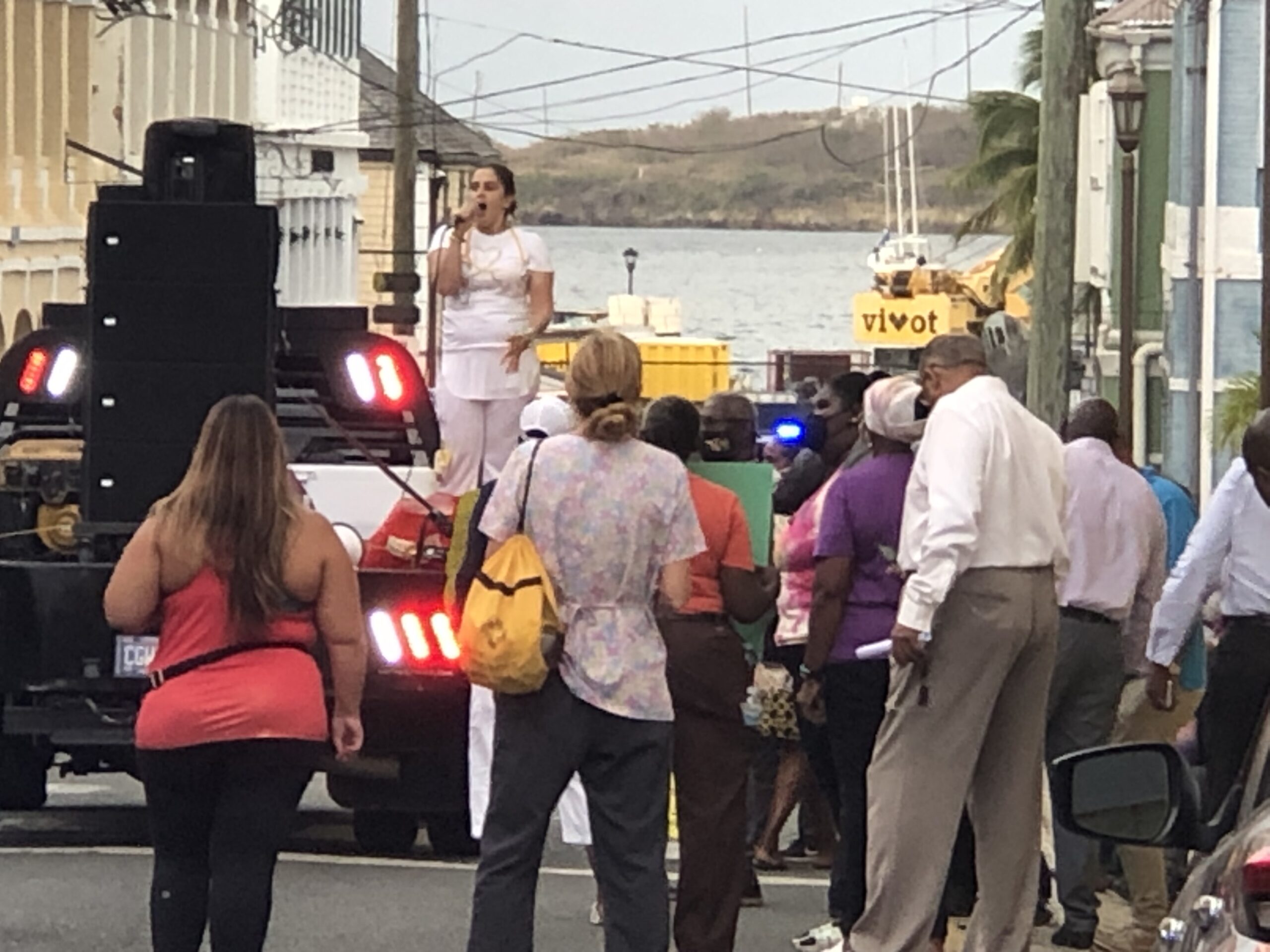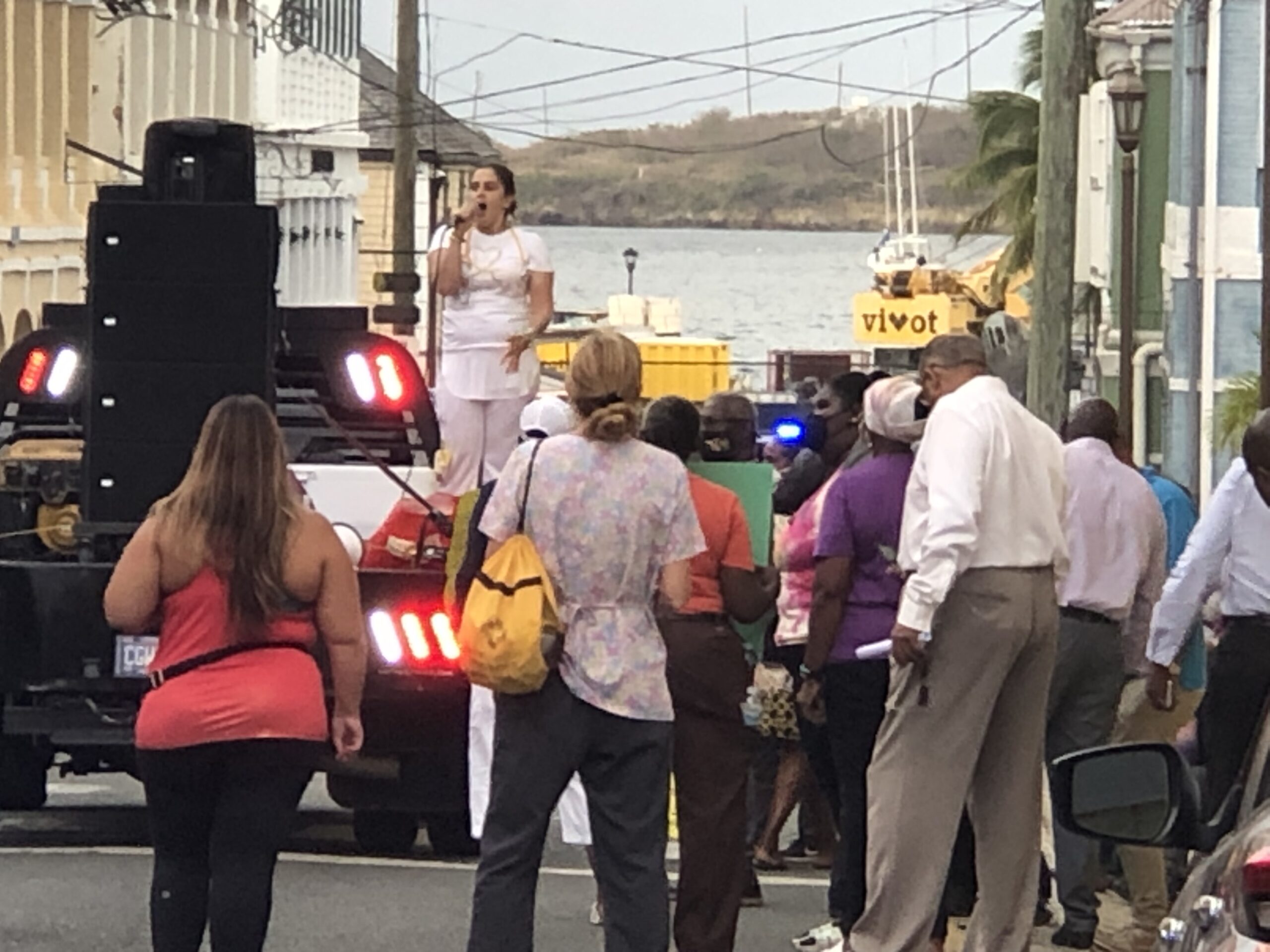 Several dozen health care workers, joined by a handful of educators, marched through downtown Christiansted Thursday afternoon from the police station at Basin Triangle to Government House to protest working conditions and a contract that expired almost two years ago.
While they were walking to Government House, the protestors chanted about traveling nurses' pay which is up to four times regular nurse salaries, and that they haven't had a pay increase in five years. They lamented mold in the hospital that is crumbling from damage caused by the two 2017 hurricanes and asked why they weren't as important as traveling workers.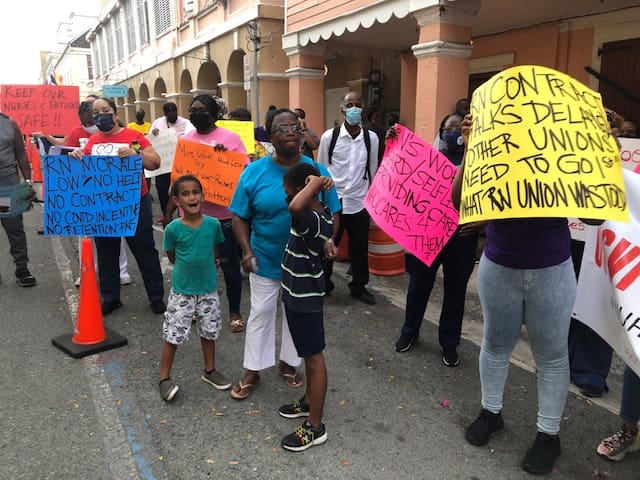 Several people hopped onto the back of a flatbed truck to voice their complaints over a loudspeaker and promised, "No contract, no vote." Michele Montoya named various government officials, and the crowd responded, "Get them out." Other advocates talked about the lack of bonuses and wage increases.
Makeda Kamara, a nurse practitioner midwife, has worked for the V.I. Health Department for eight years. She told the Source there is not enough equipment and staff to help with patients. Brittany Dawson, also a nurse practitioner midwife and vice-chair of the nursing board, said that although their contract has been expired for two years, no one has listened to their pleas for a new one. Registered Nurse Jaqueline Canton said conditions are so bad she's surprised there hasn't been "an accident" in the emergency room yet.
Rosa Soto-Thomas, president of the teachers' union, said the educators participated because the nurses supported their rally last month and they identify with the complaints of poor working conditions and low wages.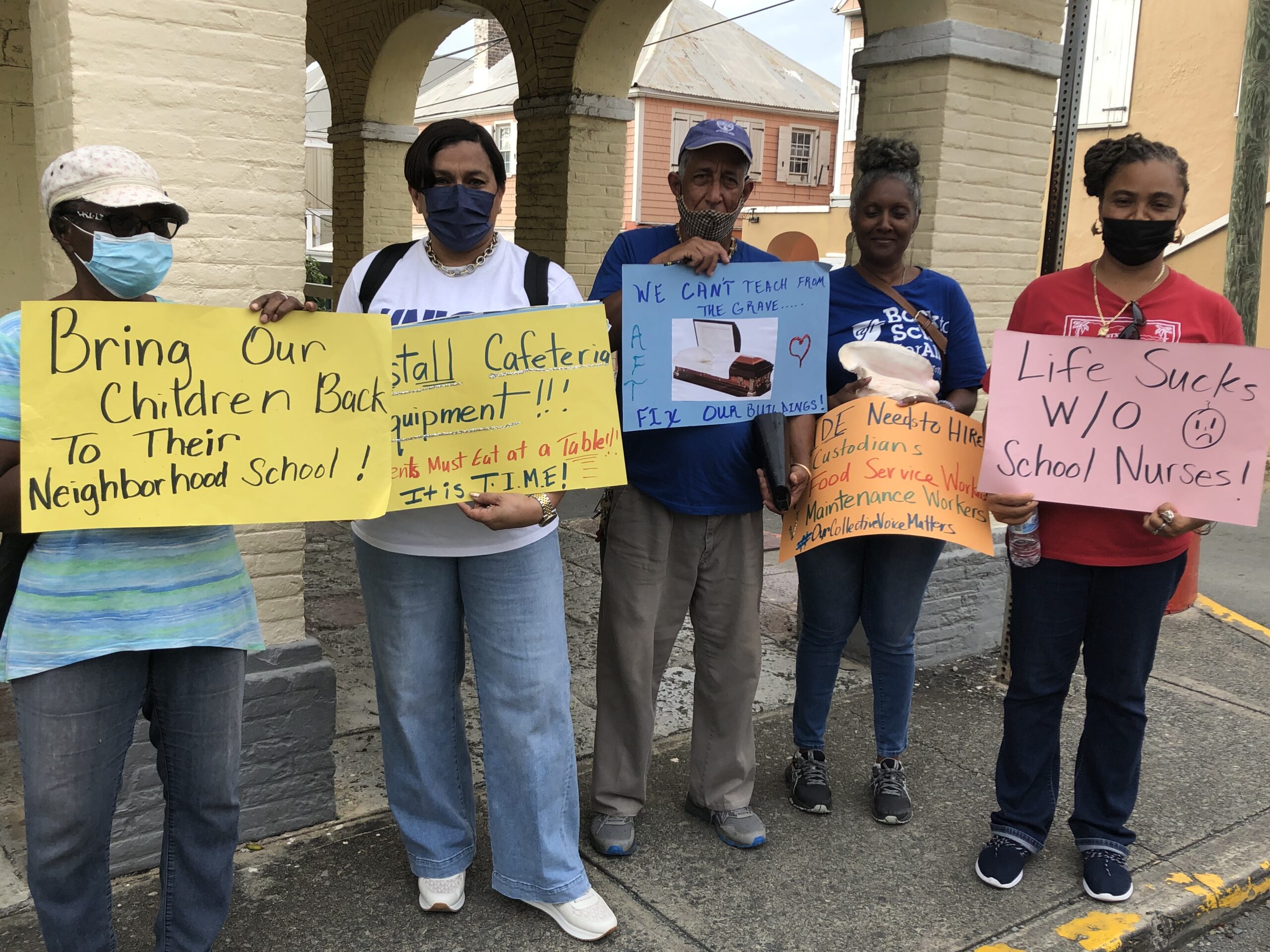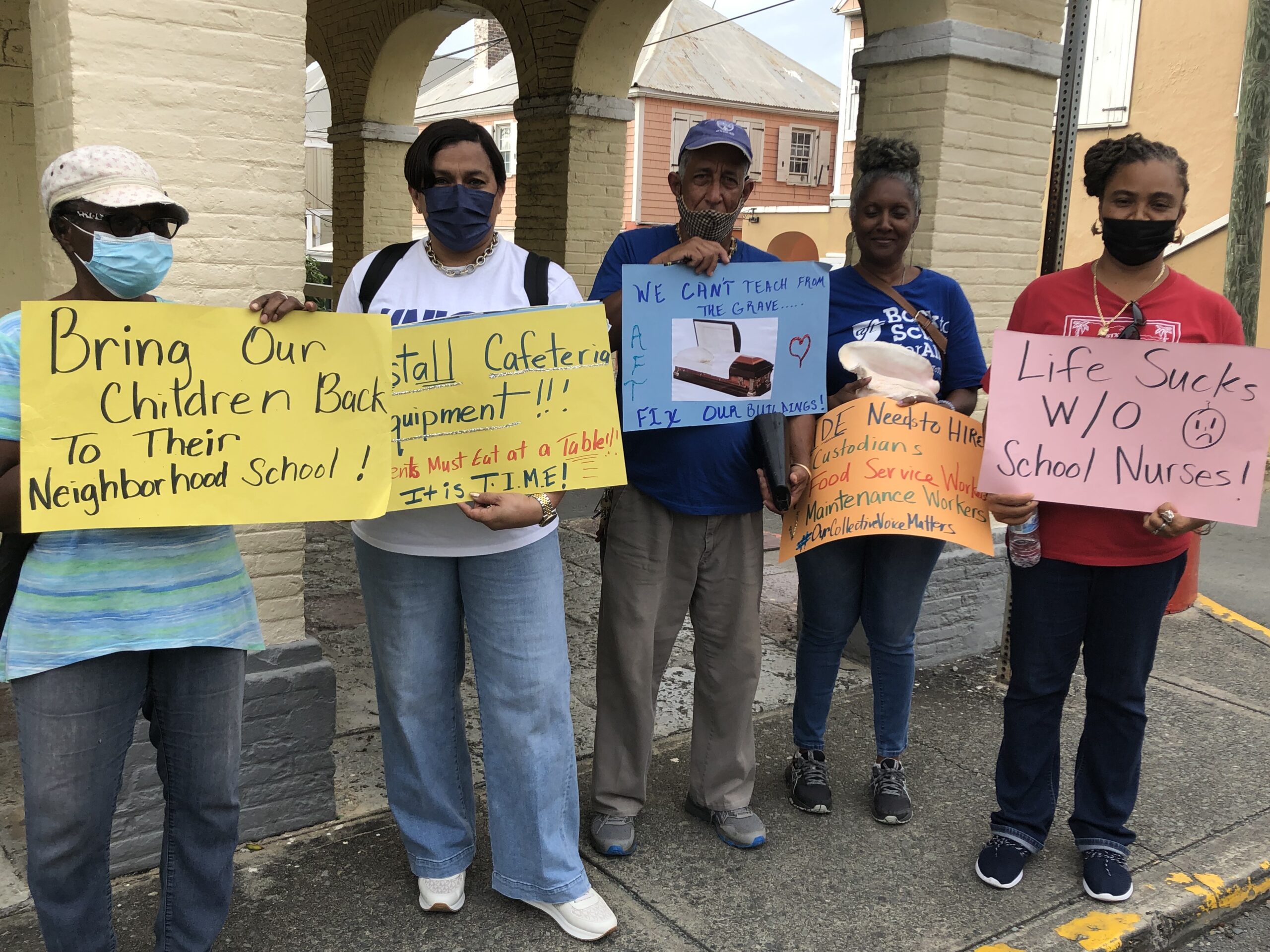 According to Canton, who is also the union representative, a date to sit down and negotiate has been postponed several months at a time, beginning in May 2021. She hasn't seen the prospective new contract or learned the negotiating points but hopes the latest meetings scheduled for May 20 and May 25 will take place.
All of the nurses who spoke to the Source talked about loving their jobs and their island but felt they were worth more in terms of pay and working conditions than they were receiving.
"I loved St. Croix, but St. Croix didn't love me," said one nurse told Canton after resigning her job and making plans to leave the territory.
Speaking in the video is Brittany Dawson, midwife and vice-chair of the nursing board.