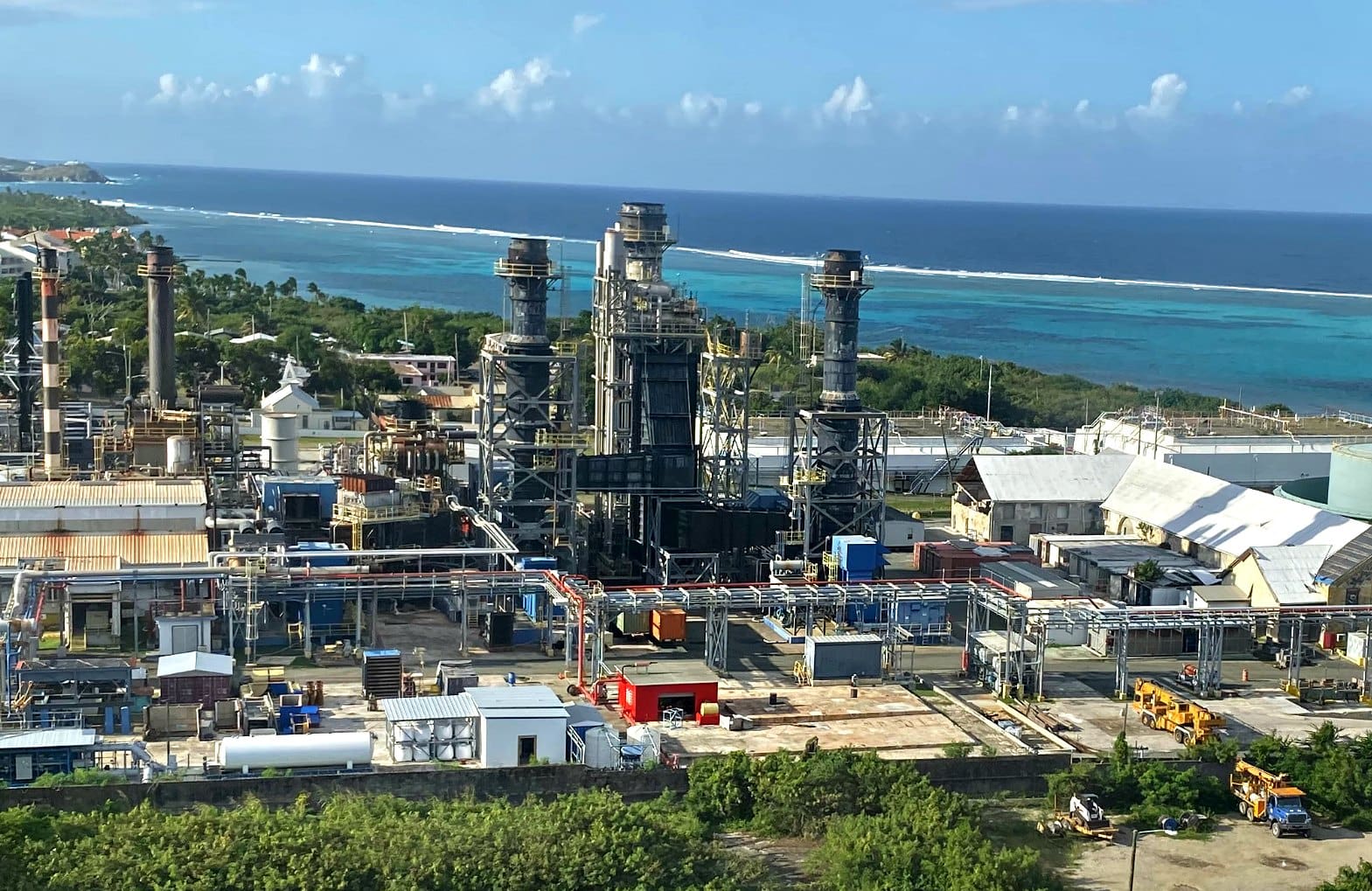 Government officials keeping an eye on drifting mats of seaweed invading the waters around St. Croix's water plant say that so far, operations remain unaffected. A spokesman for Gov. Albert Bryan Jr. issued a statement saying that, as of July 27, production levels at the Water and Power Authority's plant at Estate Richmond "remained at normal levels."
Federal emergency managers recently arrived in the territory to help manage the seaweed invasion. At a Thursday meeting of the utility's governing board, a top executive called the current influx of sargassum seaweed something that had never appeared to this magnitude before.
"We've had sargassum before, but not like this," said WAPA's water production chief Noel Hodge.
At the Thursday board meeting, Hodge said drifting mats of sargassum first appeared near the utility desalination plant on July 15. By the following day, seaweed was found in the plant's intake pipes.
Government House spokesman Richard Motta Jr. reported on the efforts made by local and visiting emergency managers since an emergency declaration was declared in mid-July.
"The scope of the federal declaration is limited to actions taken by the federal government at the request of the territory to protect the offshore water intake operations in Estate Richmond so it can continue operating at normal levels," Motta said.
According to a disaster recovery report published in 2018, the two reverse osmosis water production plants operating on St. Croix produce up to 3.6 million gallons per day. WAPA staffers told members of its governing board that the seaweed incursion has prevented its private-sector partner, Seven Seas, from producing the ultra-pure water needed for some operations.
As sargassum invades the outlying waters, it reduces the oxygen content of the water and kills off sea life, introducing byproducts of decomposition.
Then, there is also the decomposition of the sargassum itself, recognized by its sulfurous stench.
Not only does rotting sargassum stink, Motta said, it can affect people's health.
"Decaying sargassum creates hydrogen sulfide (H₂S), which is a colorless gas with a strong odor of rotten eggs that can cause wide range of health effects, including irritation to the eyes and respiratory system," the spokesman said.
To mitigate the problem, WAPA and FEMA officials are looking at the placement and the type of absorbent booms and filters to fend off the seaweed.
Hodge said that and other strategies may be tried out between now until Oct. 31, when officials will reassess the threat level posed by drifting seaweed.
The governor, meanwhile, is appealing to residents and businesses on St. Croix to conserve water for the duration of the emergency. Motta added that the Department of Licensing and Consumer Affairs has imposed a price freeze for water products and services on St. Croix until the emergency declaration ends.