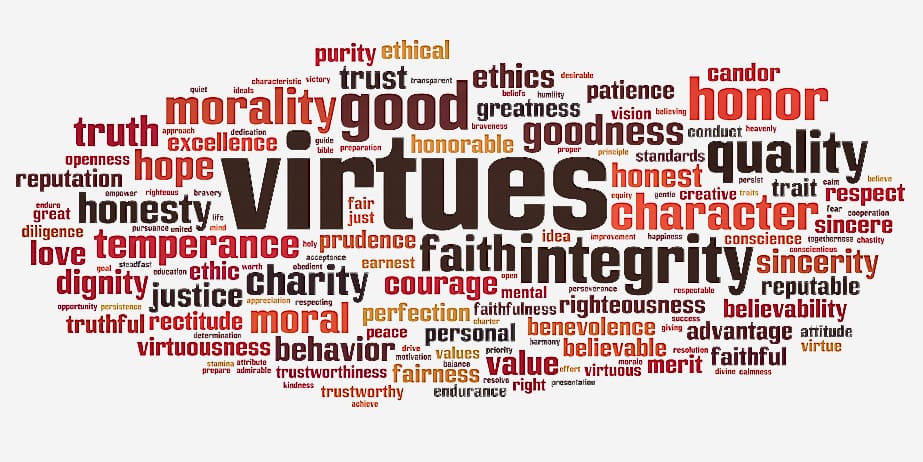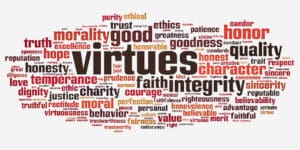 Virtue of the Week focuses on building peaceful and caring communities through understanding and fostering the practice of virtues. The Source supports the Virtues Project and will publish one virtue developed by the project each week.
Justice
Justice is being fair in all that we do. We continually look for the truth, not bowing to others' judgments or perceptions. We do not backbite. We clear up problems face to face. We make agreements that benefit everyone equally. When we commit a wrong, we are honest in correcting it and making amends. If someone is hurting us, it is just to stop them. It is never just for strong people to hurt weaker people. With justice, we protect everyone's rights. Sometimes when we stand for justice, we stand alone.
Quote: "Thou shalt not be a victim. Thou shalt not be a perpetrator. Above all, thou shalt not be a bystander."
Holocaust Museum Washington, D.C.
The Practice of Justice
I think for myself.
I do not engage in prejudice or backbiting.
I make fair agreements.
I make restitution for my mistakes.
I honor people's rights including my own.
I have the courage to stand up for the truth.
"If we expect justice for ourselves, we must support it for others." — Patrick Lindsay
In terms of our community, what does restitution look like?
How do I contribute to fairness?
What helps me have courage to stand up for the truth?
Name a time when you felt you had to stand alone when standing for justice.
How do you solve problems in just and fair ways?
How can agreements be made that ensure justice for all?
Virtues Matter was started by a passionate wife-husband team of social entrepreneurs seeking to positively uplift as many lives as possible. We aim to inspire and empower, to build capacity, strengthen relationships, and help everyone lead lives of passion and purpose.
Virtues Matter believes in a world where people are committed to kindness and respect, strive to be their best, and live with hope, courage, and in unity. We built the Virtues Cards mobile app, an interactive personal and team development tool, to help people identify and develop key virtues skills. We also offer dynamic workshops, online training, and customized programs to help people cultivate these positive qualities of character. To learn more, visit www.virtuesmatter.org.