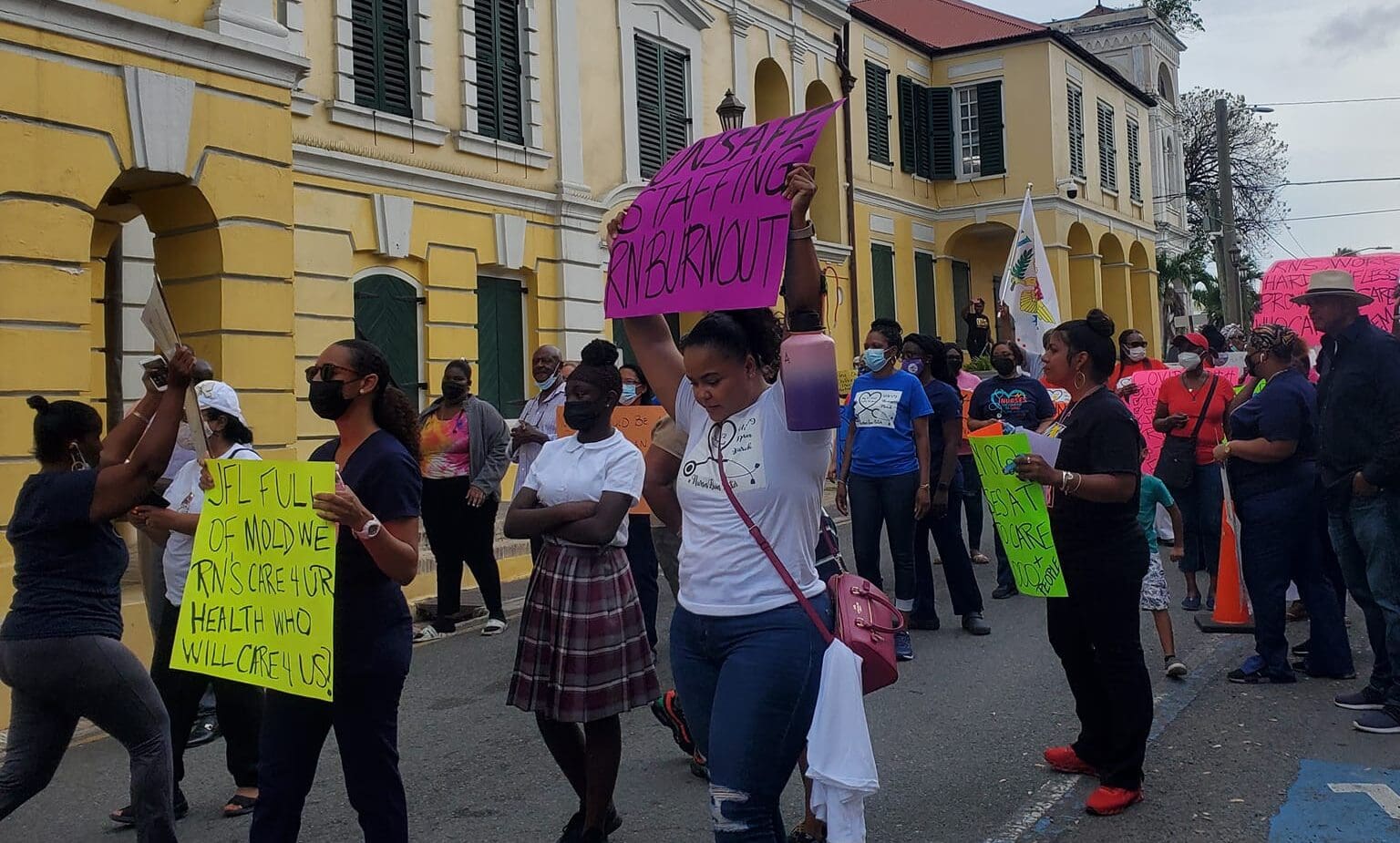 Teachers returning to public school classrooms for the first full year of in-person instruction since the start of the pandemic are also coming back to work with better pay. After two years of negotiations with the teachers' union, Gov. Albert Bryan Jr. said that a deal has been reached.
As a result, teachers who are already on the payroll at the Education Department will receive salaries, on average, of $48,000. One of the negotiators for the American Federation of Teachers, Local 1825, pegged the increase closer to $49,000 for teachers with bachelor's degrees; more than $50,000 for those with master's degrees.
At a Wednesday press conference where he introduced a new commissioner for the Education Department, Bryan called raising teacher's pay one of the priorities of his administration. He also expressed hope that doing so would incentivize educators to help reverse the learning loss students have experienced over the past two years.
Social restrictions brought on by the COVID-19 pandemic kept classrooms closed in most cases and relegated students to computer-based instruction. Monday marks a return to the classroom for thousands of U.S. Virgin Islands students in grades 4-12.
Education Commissioner Nominee Dionne Wells-Hedrington spoke about the constant challenge of staffing shortages, made worse by last-minute retirements and resignations. "We do have vacancies, but we will make adjustments as needed," she said.
Bryan said it bothered him to see public school teachers working part-time jobs after hours in other places when students need more help. "We have so much learning loss. One of the things I've been working on is raising the pay of teachers," the governor said.
Teachers union presidents — Leontyne Jones for St. Thomas-St. John and Rosa Soto-Thomas for St. Croix — led the talks that produced a three-year contract. On Wednesday, after the governor's press conference, Jones called it "a pretty good deal."
"Everybody felt it was long overdue for this contract," Jones said. "It covers 2021, 2022, and 2023, but by the time the negotiations were complete, the first two contract years had passed. Salary increases came and they got the retro(active pay). Starting Oct. 1, everyone will get the third increase."
Jones added that negotiated raises in the current contract represent an 11 percent increase, overall.
The governor said his goal is to raise the average teacher's pay to $50,000 but it will be a stretch among other fiscal priorities facing the administration.