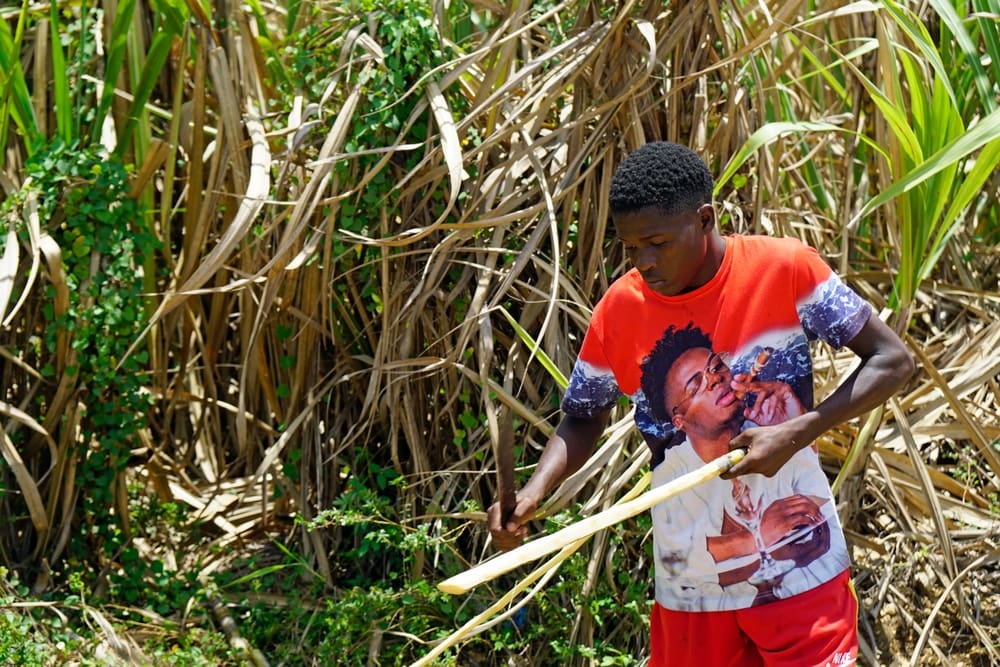 Citing forced labor concerns, U.S. Customs and Border Protection will detain all imports of raw sugar and related products made in the Dominican Republic by Central Romana Corporation, the agency announced Wednesday.
CBP has issued a "Withhold Release Order" — meaning it will seize all imports to U.S. ports — against Central Romana based on information that reasonably indicates the use of forced labor in its operations, the agency said in a press release announcing the move.
CBP said it identified five of the International Labour Organization's 11 indicators of forced labor during its investigation: abuse of vulnerability, isolation, withholding of wages, abusive working and living conditions, and excessive overtime.
"This Withhold Release Order demonstrates CBP's commitment to protect human rights and international labor standards and to promote a fair and competitive global marketplace," said CBP Acting Commissioner Troy Miller. "The agency will continue to set a high global standard by aggressively investigating allegations of forced labor in U.S. supply chains and keeping tainted merchandise out of the United States."
Among the brands that use Central Romana sugar are Domino, Florida Crystals, and C&H.
What the ban will mean for sugar availability as consumers head into the holiday baking season remains to be seen. V.I. Department of Licensing and Consumer Affairs Commissioner Richard Evangelista was not available for comment on Wednesday, but indicators are that it could cause serious disruptions to U.S. sugar imports in the near term.
The impact on sugar prices also is unknown as they are heavily regulated, including price supports to keep domestic sugar prices far above those on world markets, the New York Times reported. Those regulations also include preferential tariff rates for sugar imported from the Dominican Republic.
According to the U.S. Department of Agriculture, Central Romana produces 59 percent of the Dominican Republic's sugar, and Wednesday's measure could have a crippling effect on the company that reportedly exports some 200 million pounds of its product to the U.S. each year.
Central Romana is partly owned by Florida-based Fanjul Corp., a global sugar and real estate conglomerate operated by brothers Alfonso Fanjul and J. Pepe Fanjul, who are prominent political donors to both the Republican and Democratic parties. In 2018 they were inducted into the Florida Agricultural Hall of Fame.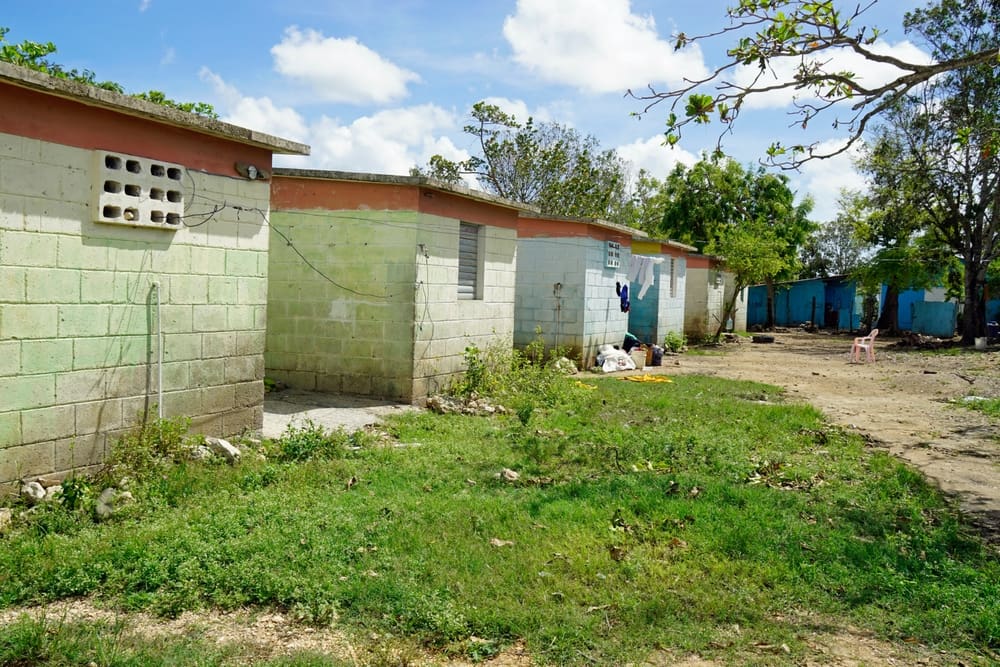 In a written statement to the Associated Press, Central Romana said that it received the news about the import ban with "great astonishment."
"In recent decades we have invested millions of dollars to improve the working and living conditions of our employees in agricultural areas, guaranteeing decent wages and increased benefits, training and education workshops, as well as training in human rights and duties of our workers," it said.
However, the company has faced allegations of abusive labor practices for decades, according to multiple media outlets, including Mother Jones, which reported that Wednesday's ban follows a two-year investigation it undertook with Reveal from The Center for Investigative Journalism.
"The Reveal/Mother Jones investigation, released in September 2021, found grim conditions for the cane cutters and their families, who live in ramshackle company housing, often with no electricity or running water. In more than 50 interviews, workers spoke of inadequate protective gear, poor medical care, low pay, chronic debt and intimidation by the company's armed security force," the publication reported Wednesday in response to CBP's announcement.
It said that thousands of men who harvest sugar cane for Central Romana are Haitian citizens or of Haitian descent, many of whom do not have legal status in the Dominican Republic, which shares a border with Haiti.
"Unable to collect long-overdue pensions, some workers said they were forced to cut cane into their 80s," Mother Jones reported.
The Associated Press visited several sugar cane fields owned by Central Romana in 2021, it said, "where workers complained about a lack of wages, being forced to live in cramped housing that lacked water and restrictive rules including not being allowed to grow a garden to feed their families since transportation to the nearest grocery store miles away was too costly."
The Dominican Republic government also has come under fire in recent days for targeting undocumented Haitians for deportation, prompting a warning from the U.S. Embassy that dark-skinned Americans and U.S. citizens of African descent may be profiled and mistakenly detained.
"CBP continues to set the international standard for ensuring that goods made with forced labor do not enter U.S. commerce," said AnnMarie R. Highsmith, executive assistant commissioner, CBP Office of Trade. "Manufacturers like Central Romana, who fail to abide by our laws, will face consequences as we root out these inhumane practices from U.S. supply chains."
According to Customs and Border Protection, the ban on Central Romana imports is the latest action the United States has taken to address forced labor and other human rights abuses around the world.
In September, the U.S. Department of Labor identified sugar cane from the Dominican Republic in its List of Goods Produced by Child Labor or Forced Labor, and the U.S. Department of State placed the Dominican Republic on its Tier 2 list in their July 2022 Trafficking in Persons Report.
With Wednesday's announcement, CBP now oversees the enforcement of 55 Withhold Release Orders and nine Findings, it said.
Federal statute 19 U.S.C. 1307 prohibits the importation of merchandise produced, wholly or in part, by convict labor, forced labor, and/or indentured labor, including forced or indentured child labor, according to Wednesday's press release. CBP detains shipments of goods suspected of being imported in violation of this statute.
Importers of detained shipments can export their shipments or seek to demonstrate that the merchandise was not produced with forced labor, the agency said.
Any person or organization that has reason to believe merchandise produced with the use of forced labor is being, or is likely to be, imported into the United States can report detailed allegations by contacting CBP through the e-Allegations Online Trade Violations Reporting System or by calling 1-800-232-5378 (BE-ALERT).