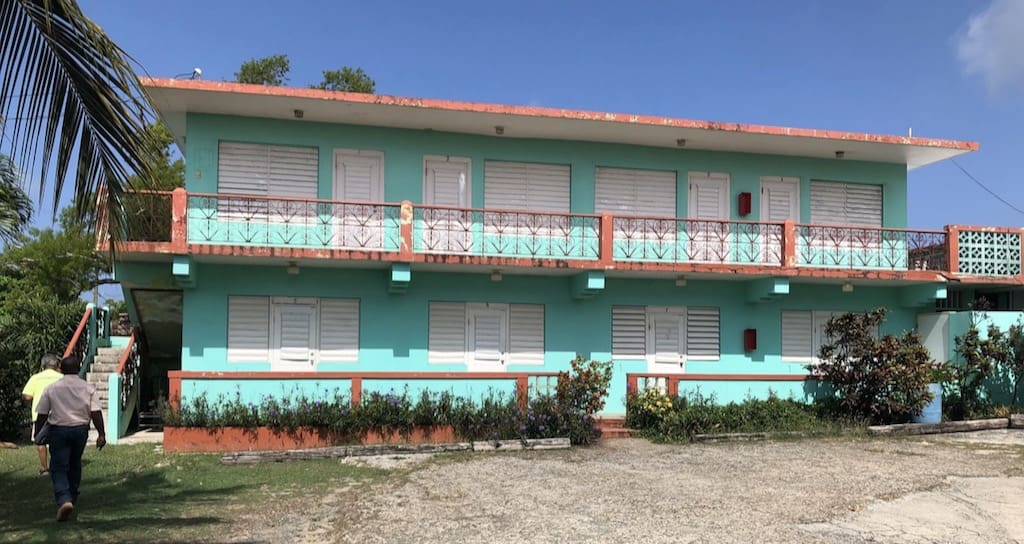 Liberty Place says a quick response by its staff and the V.I. Fire Service helped to save lives and prevent more severe damage when its St. Croix homeless shelter was set ablaze last week, though the community's help is now needed to rebuild and replace the resources lost in the fire.
"Despite the destruction, we are nothing but pleased with the quick and thoughtful work of the V.I. Fire Service and our own staff that saved lives and minimized property damage from our fire," Liberty Place Board President John Abramson Jr. said Sunday in a prepared statement regarding the Jan. 2 blaze.
"Our evening case manager moved quickly to get residents to safety, and the fire department helped minimize loss at our facility. We lost our Common Room and offices, but still have nine of our existing 10 housing units," said Abramson.
Residents were housed in a hotel for two nights while staff and a crew of local volunteers cleared the debris to allow resident to return "home," according to the press release.
Executive Director Leslie Raymer agreed that despite the destruction of the blaze, she and her team were deeply encouraged by community support and are determined to get common areas repaired "better than ever" and in ways that will continue to serve the program for years to come, the release said.
The fire at the ALLAWE/Community First! campus — the homeless services project of Liberty Place, Inc, a nonprofit organization that opened its doors two years ago — was set by a resident of the shelter with a history of mental illness, according to the V.I. Police Department.
Luis A. Lopez Jr., 35, was arrested Jan. 2 and charged with first-degree arson and destruction to other property after the fire was set at the Estate Whim building, formerly known as Villa Morales, while three people were inside, police said. A hearing has yet to be scheduled, according to the Superior Court docket.
According to court records, Lopez was living at the facility after being released from police custody in December on assault and destruction of property charges. He was scheduled to be arraigned on Monday in that case. In approving his release, however, the court noted that it was the Health Department's continuing responsibility to ensure Lopez "remains properly medicated and receives appropriate services so that he remains stable and doesn't suffer any further decompensation."
The Community First property was acquired by the V.I. Housing Finance Authority in 2019 and is operated by Liberty Place Inc. in collaboration with Frederiksted Health Care, the Human Services and Health departments, and the HFA as a shelter for the homeless, including those suffering from addiction and physical and mental disabilities, according to the Liberty Place website.
Liberty Place is currently the recipient of several foundation gifts, territorial and federal awards intended to grow the homeless services program at the former Villa Morales, and to build out services to include homelessness prevention and HIV home testing outreach, as well as more comprehensive behavioral health programs, the press release stated.
Long-awaited post-hurricane Irma and Maria repairs are scheduled to begin this year with promised funding, it said. However, additional monies must be found to rebuild the resources destroyed by the fire. Homeless Program Director Scott Hensley admitted, "It's usually two steps forward, one step back with social services — but we are only looking forward to our continued growth to better serve the homeless of St Croix."
To donate, go to the website: www.libertyplacestx/networkforgood. Check the list of current needs on ALLAWE/Community First on Facebook.
Volunteers who want to help with cleanup efforts on the campus and those who may have useful donations of bedroom and outdoor furnishings are encouraged to contact the team at libertyplacestx@gmail.com.