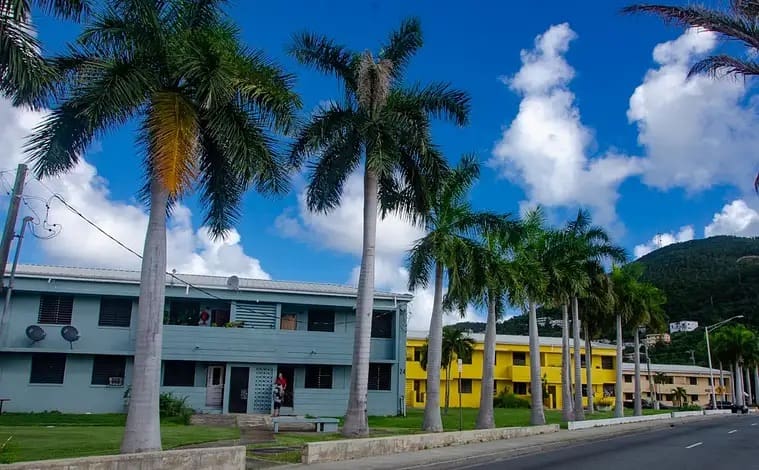 Two men are hospitalized with gunshot wounds after someone opened fire on them at the Paul M. Pearson Gardens housing community Tuesday night on St. Thomas, the V.I. Police Department reported.
The victims told officers that they were under a tent at the complex, located across the street from Yacht Haven Grande, around 10 p.m. when "an individual suddenly opened fire," according to the police report.
"The victims further stated that in an attempt to run away they got struck by the gunfire. The first victim sustained a single gunshot to his lower back while the other victim was struck in his chest and abdomen and had to be operated on immediately," police said.
Both were taken to Schneider Regional Medical Center in a private vehicle, where they were interviewed by police. Both victims remain hospitalized.
The case is under investigation by the Criminal Investigation Bureau. Anyone with any information should contact the bureau, the chief's office, Detective Brian Bedminster at 340-774-2211, ext. 5573, or Crime Stoppers V.I. at 1-800-222-8477 (TIPS).