Editor's Note: The following series, Breaking Dawn, will feature Virgin Islanders enjoying the islands as the sun rises, giving them a chance to enjoy the beauty around them before tourists come to enjoy the shores of the V.I.
Magens Bay is a hot spot for early risers who want to enjoy the beach before the world of tourism awakes. Part 1 of this series features a Virgin Islander who has a deep love and excitement for the sport of skimboarding.
30-year-old Virgin Islander Alejandro Lopez grew up on the East End of St. Thomas in a home overlooking the sea and he was inspired by the waves from a young age.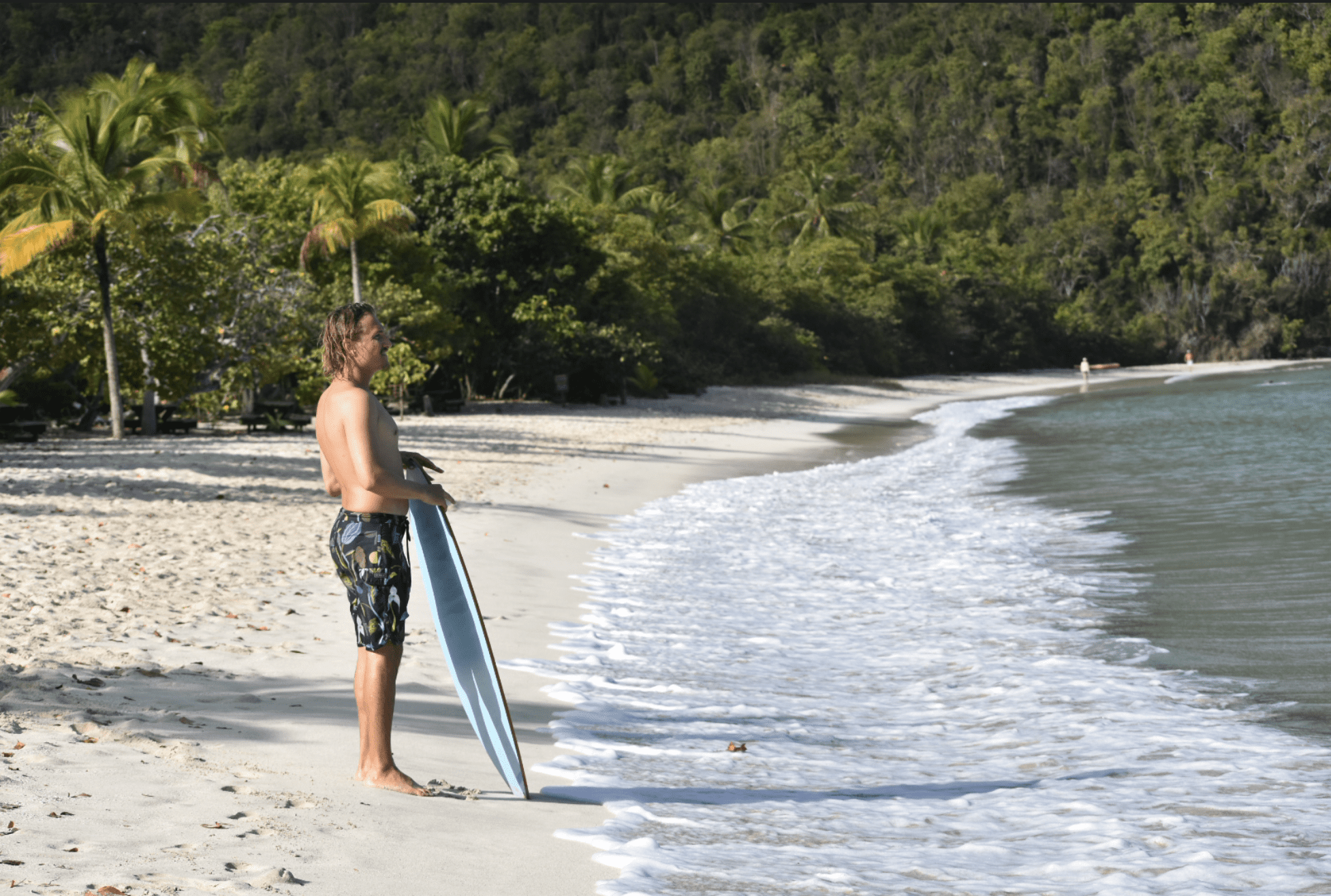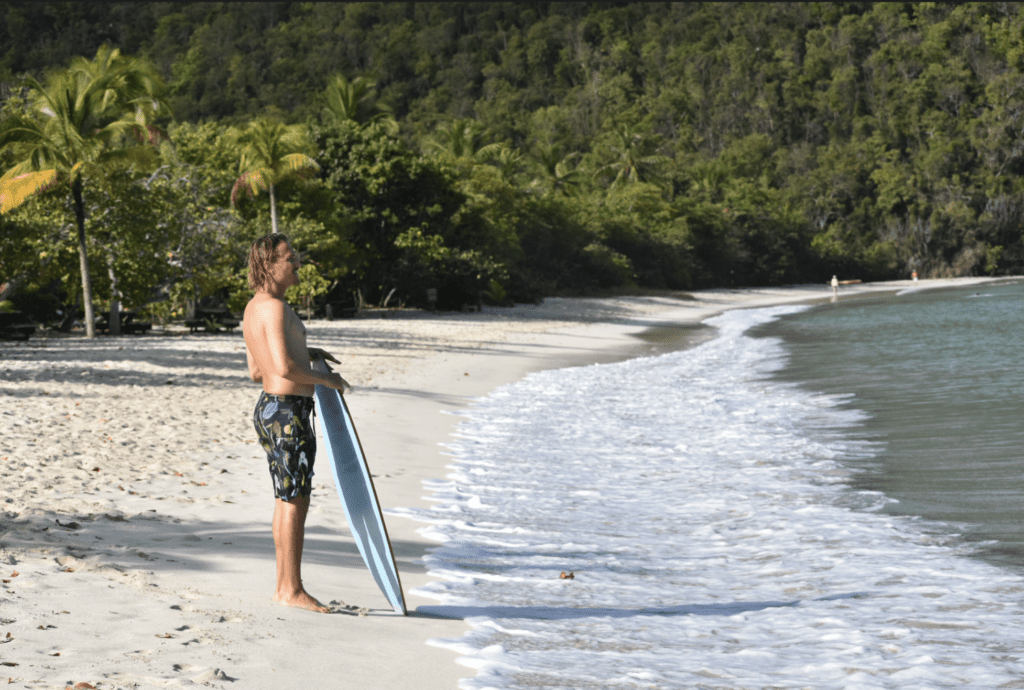 Lopez started skimboarding at the age of 12 and he has been skimming ever since. When he talks about skimming, he said he speaks "delicately about it because it is his favorite thing to do."
"I had some minor influences. I think with some of the sports on island that are in the schools, it's [skimboarding] sort of a hobby that people have and give a try, so there were not many 'quote' masters at it when I was first starting out," Lopez said.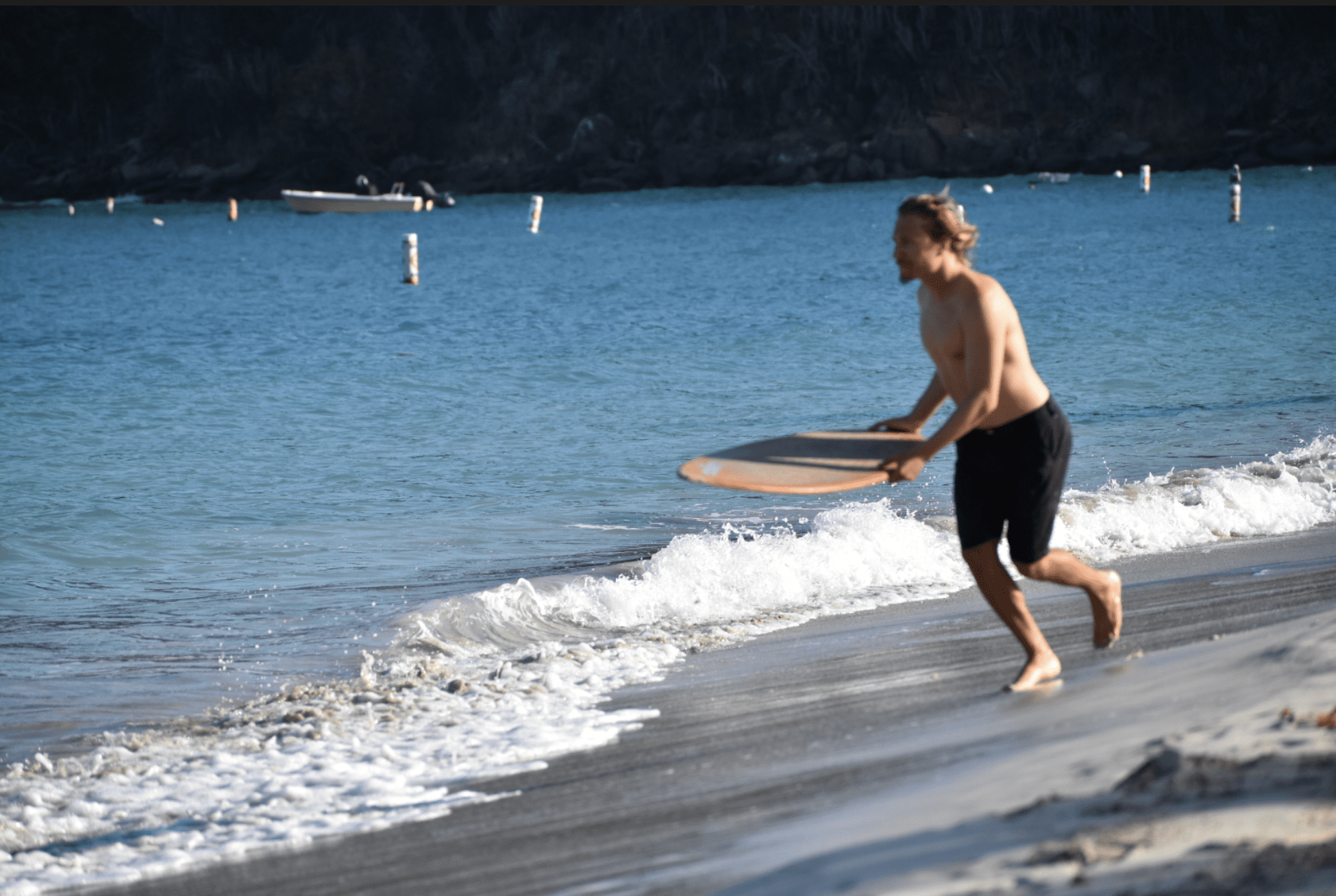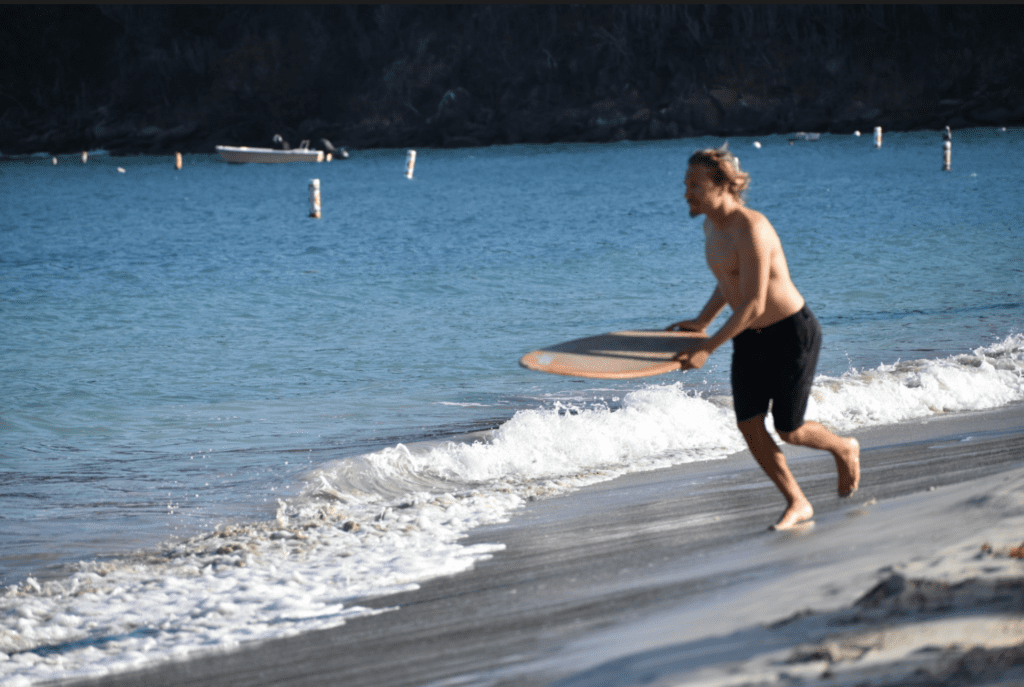 Lopez was introduced to more experienced skimmers about five years into his love for the sport and this influenced and encouraged him to go in a different direction and strengthen his practice.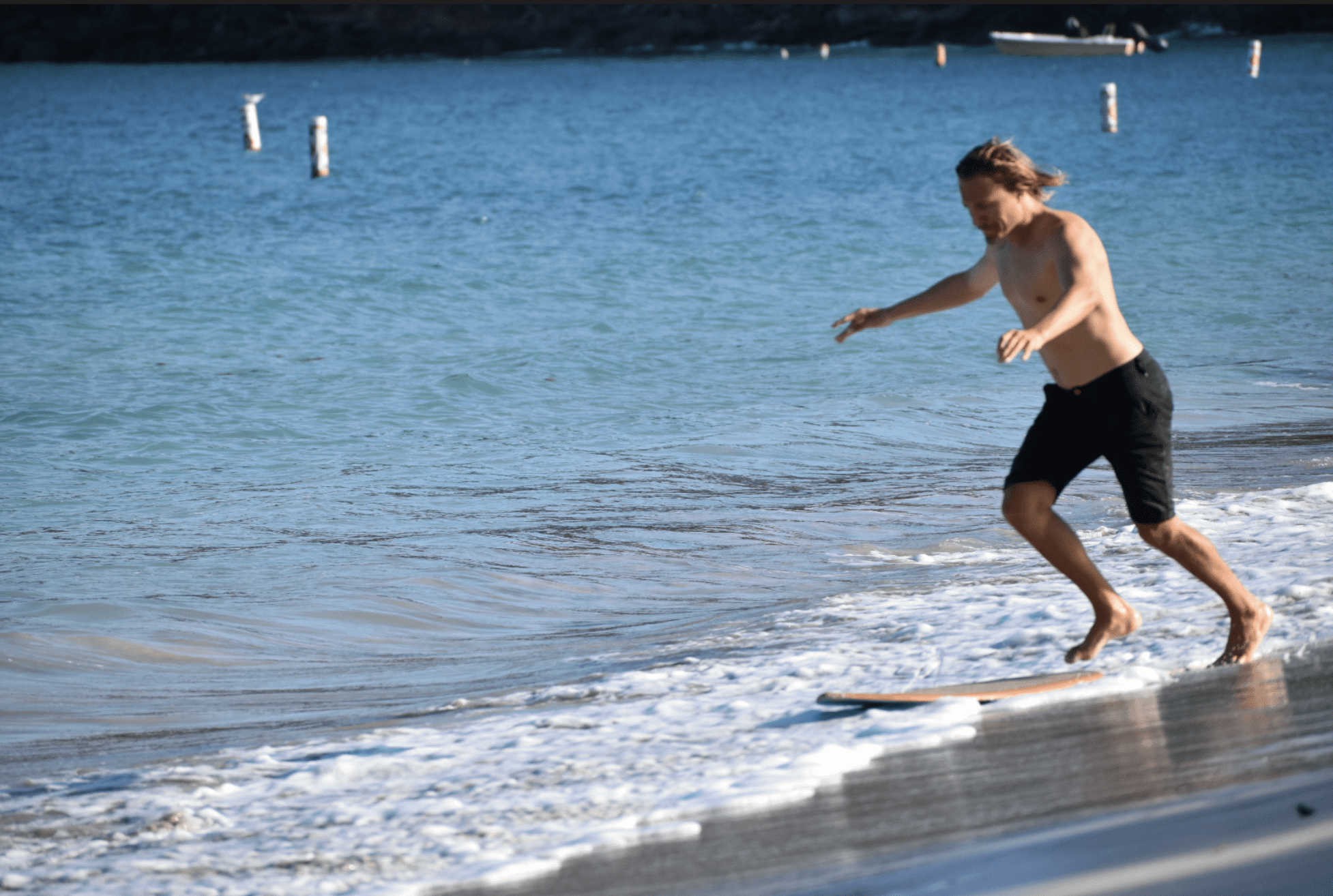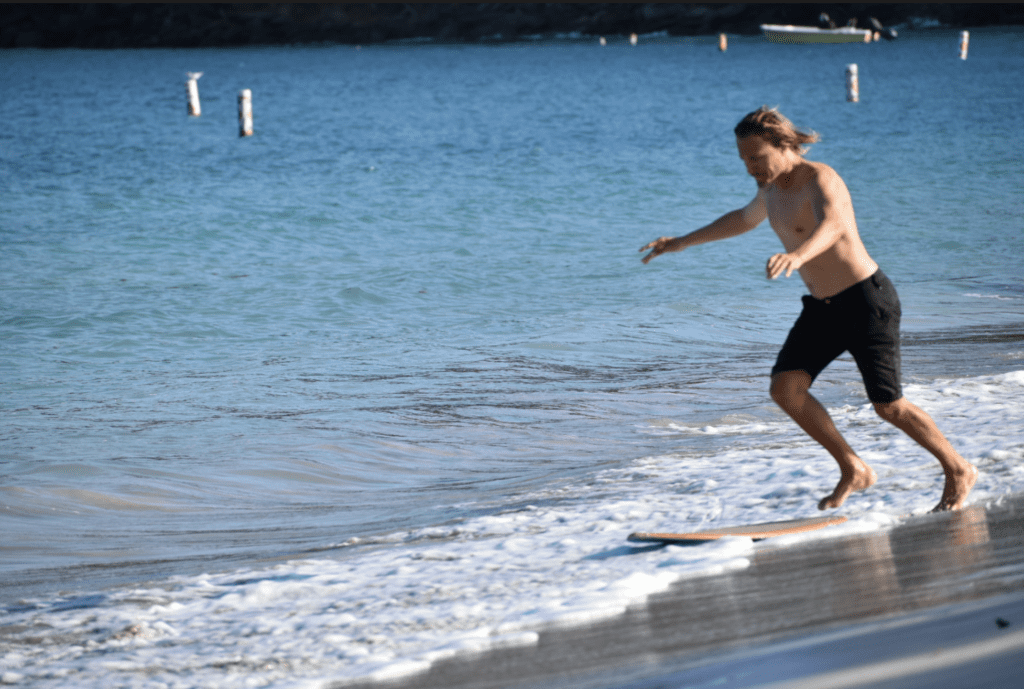 "Once I was introduced to these guys who were born and raised in the skimboarding capital of the world, Laguna Beach, California, they sort of brought me to another level for about 10 years," he said.
Skimboarding was not an extreme sport in the Virgin Islands until skimmers from California showed up and began a skimboarding competition that lasted for about 10 years. The number of skimboarders went approximately from 10 to around 200. This competition lasted up until hurricanes Irma and Maria devastated the territory in 2017.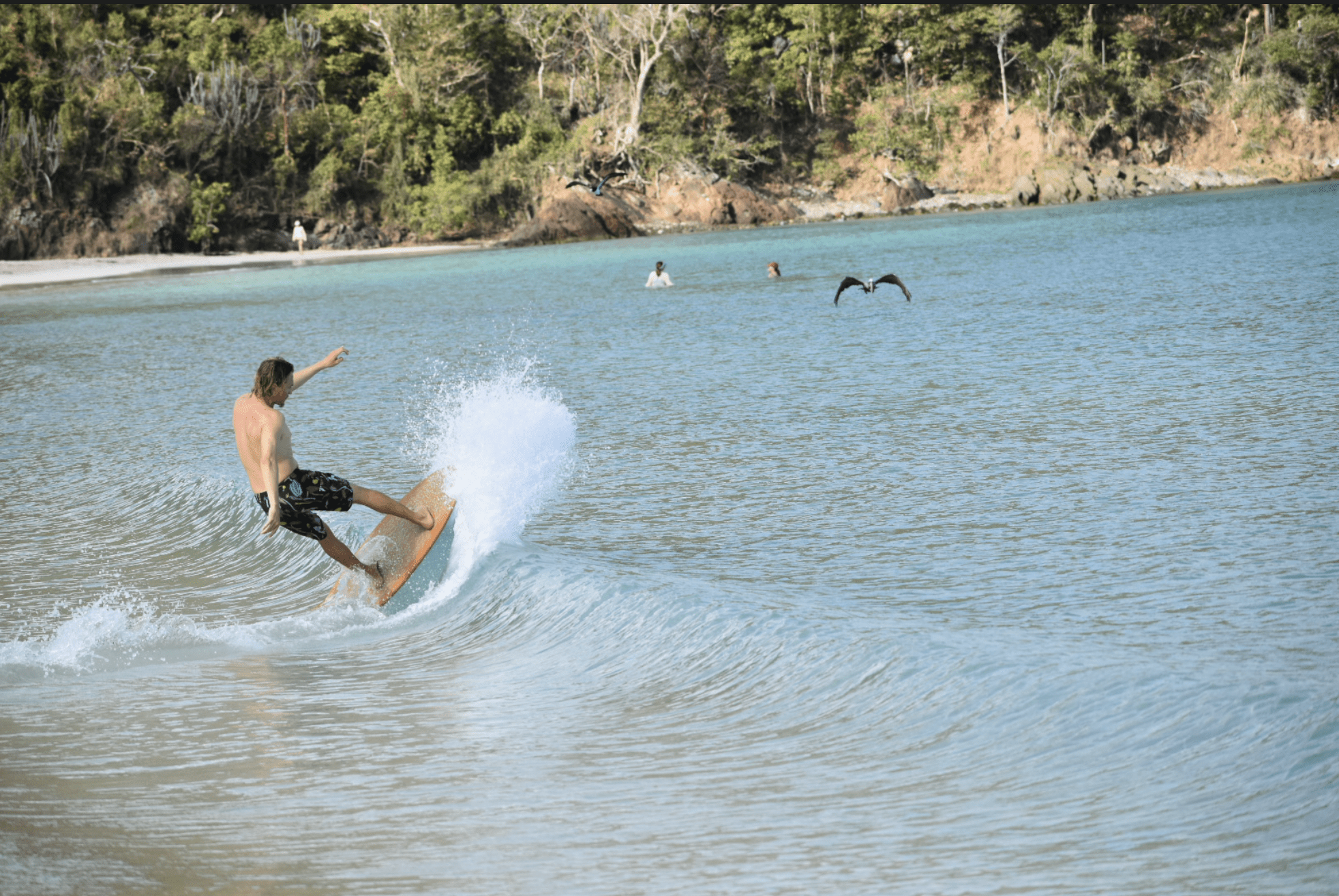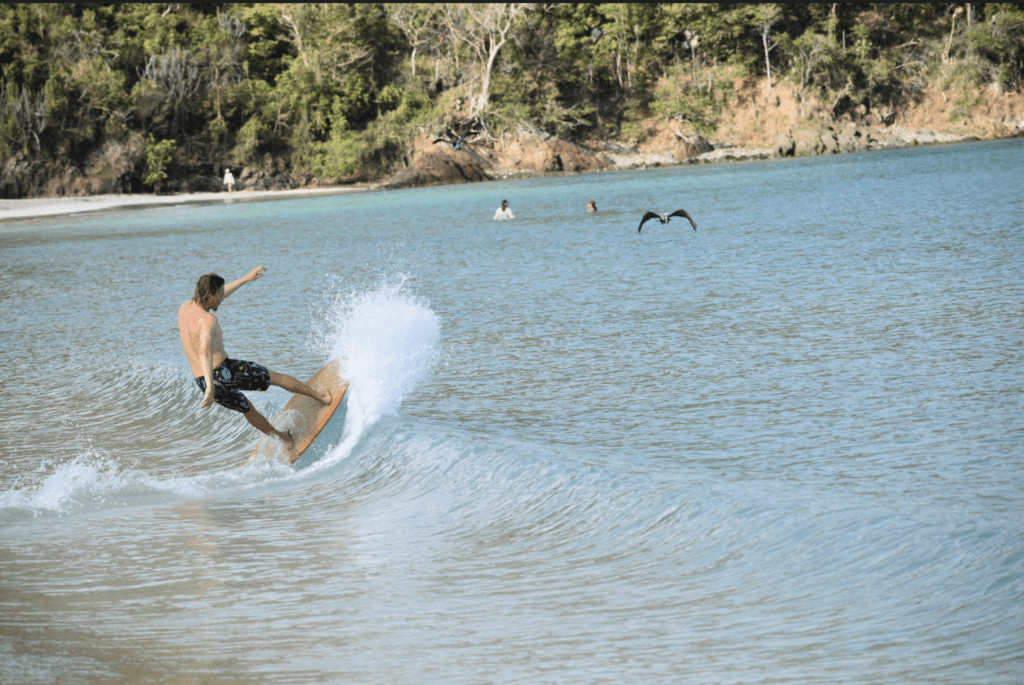 According to Lopez, Magens Bay has become the main skimboarding spot since the storms.
"We had a big storm that created a 20-year change in the sand, so skimboarding is very specific to have waves that reach the shoreline," Lopez explained.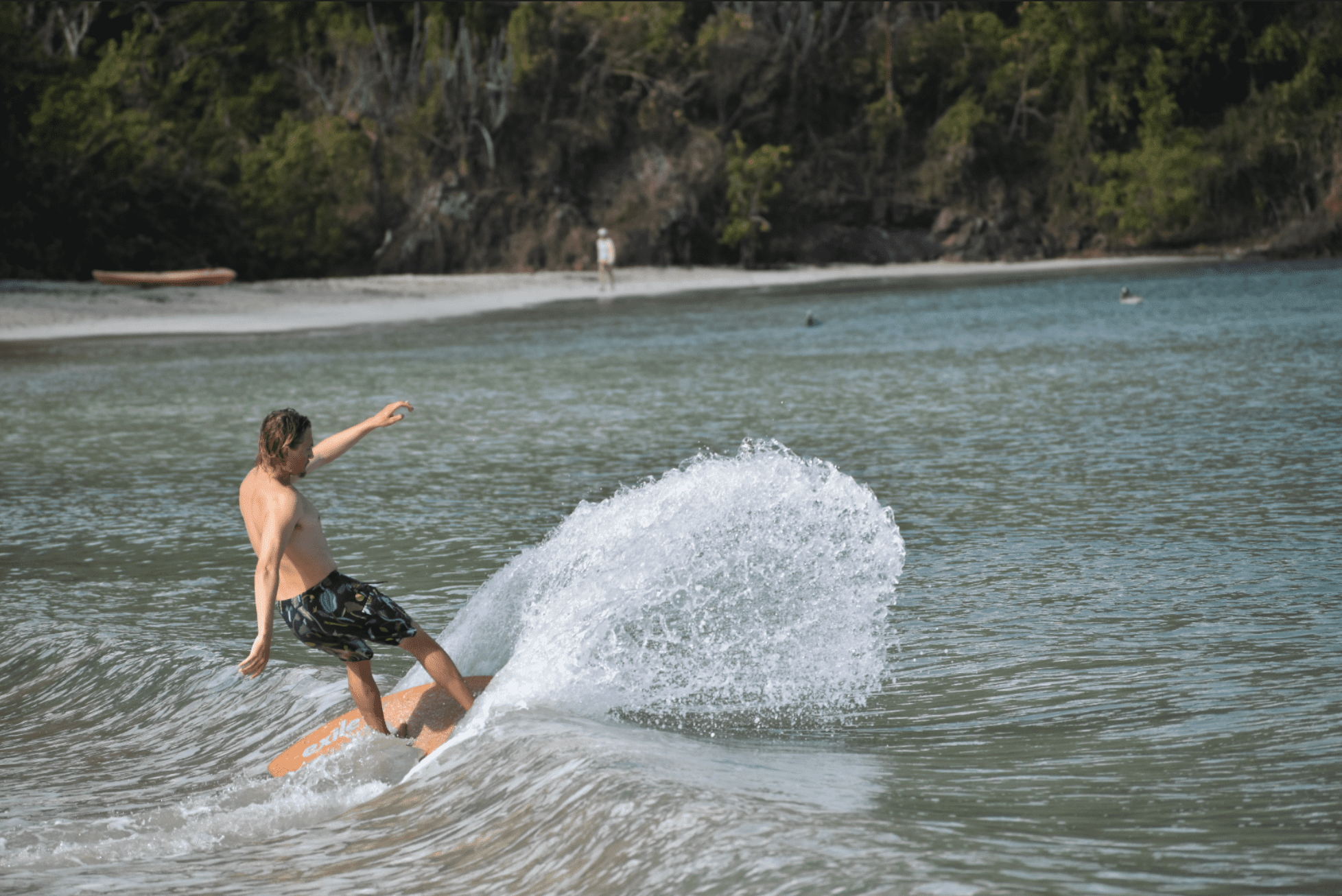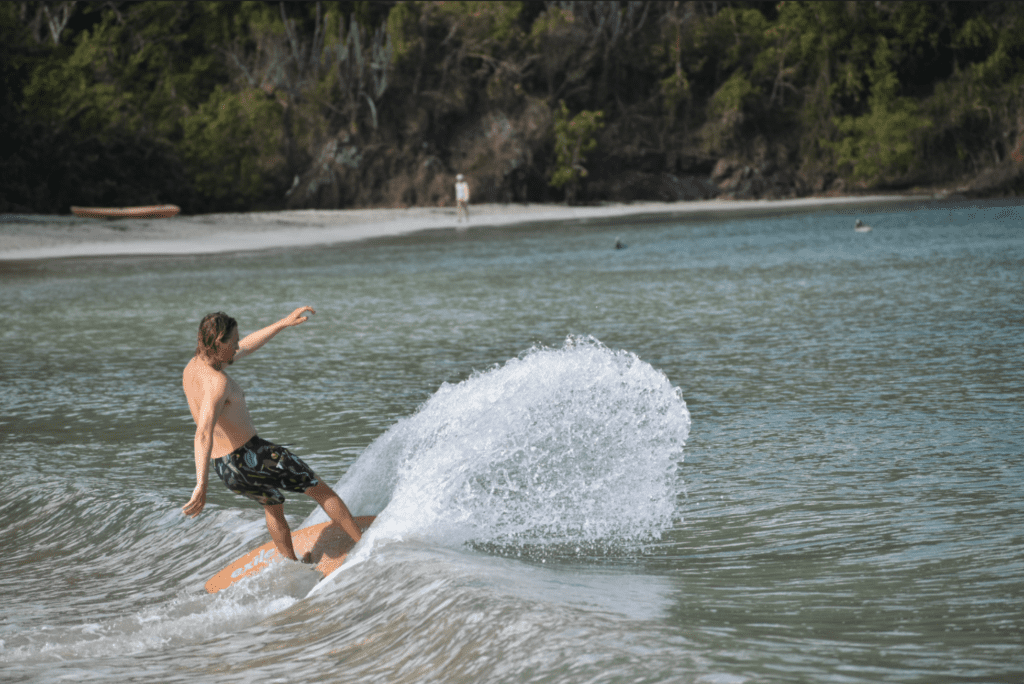 Lopez explained that due to the storms, skimmers that had come from Laguna Beach left due to the lack of areas to skim.
Lopez has had training in the V.I. and won competitions that began in 2007. He also competed in the World Championships in Laguna Beach against 500 of the best skimboarders.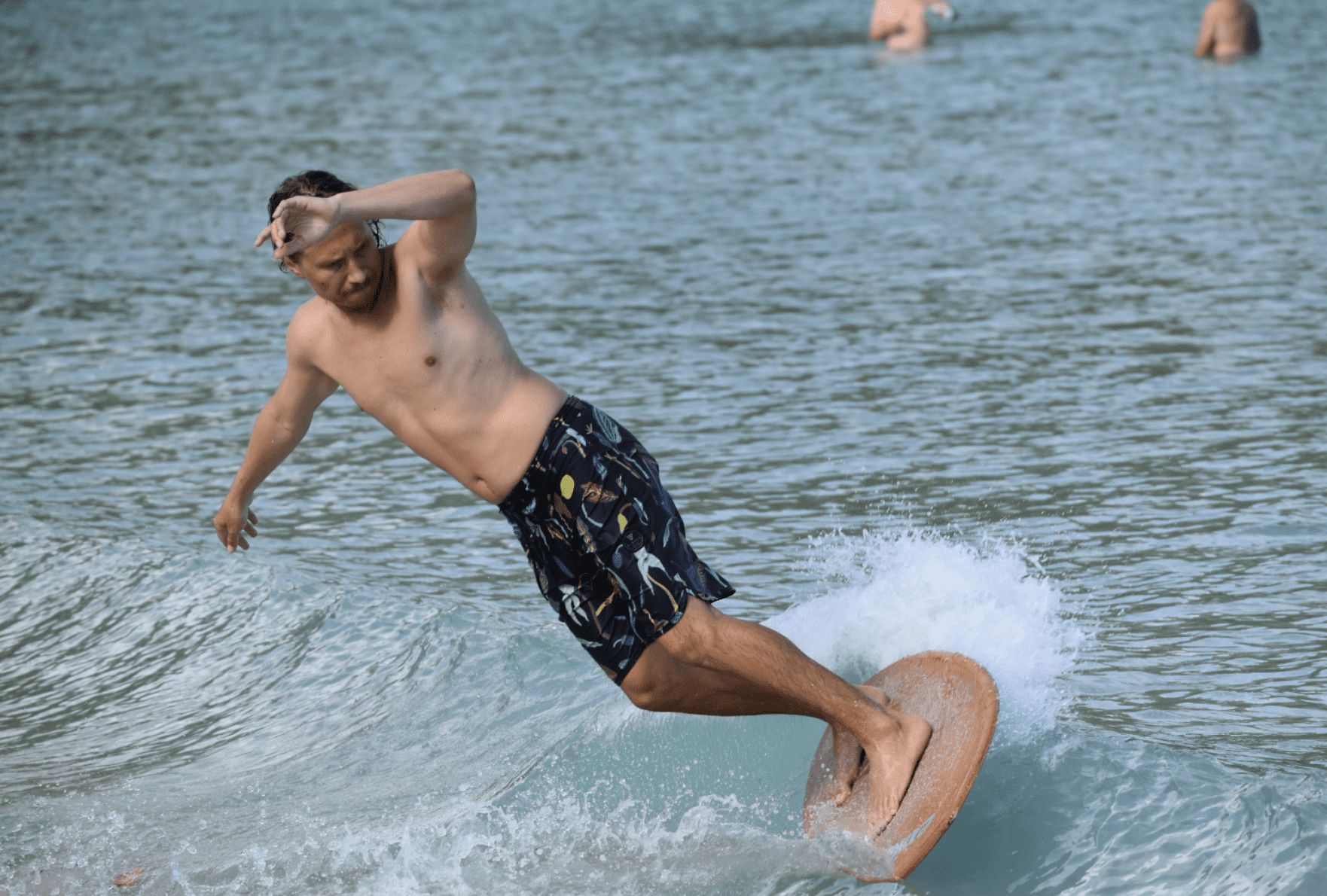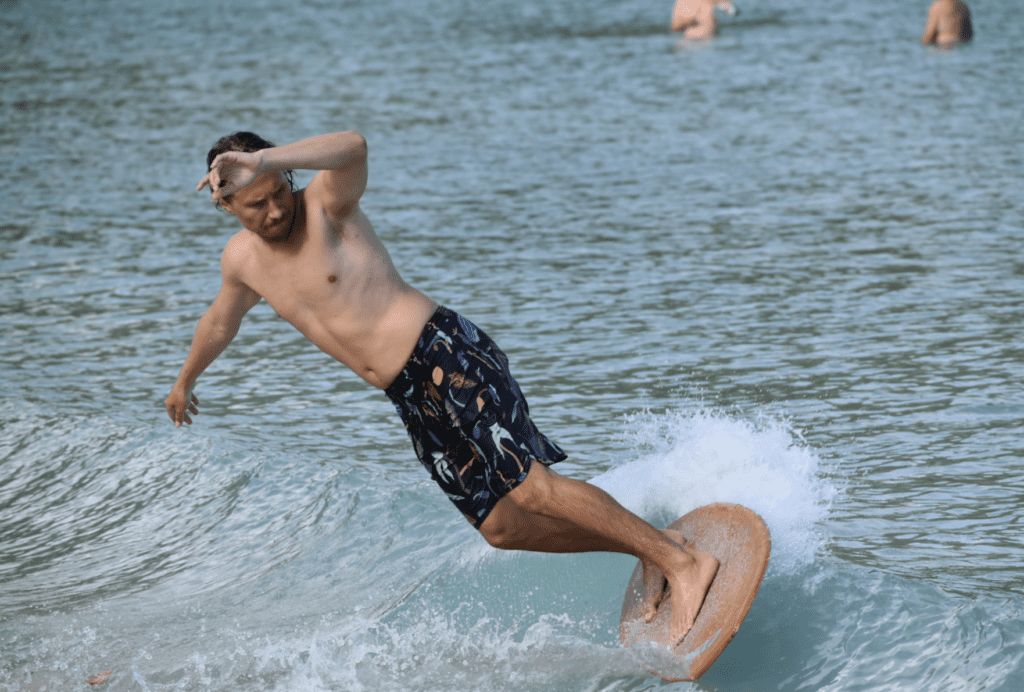 Lopez can be seen in the mornings at Magens Bay six to seven days a week, enjoying his passion for skimboarding. Lopez wants skimboarding to be seen as more than an extreme sport, and he wants to let it be known that it is also a sport for people on the novice level. He hopes this will help revive a community of skimmers again in the V.I. and bring back the competitions for this sport.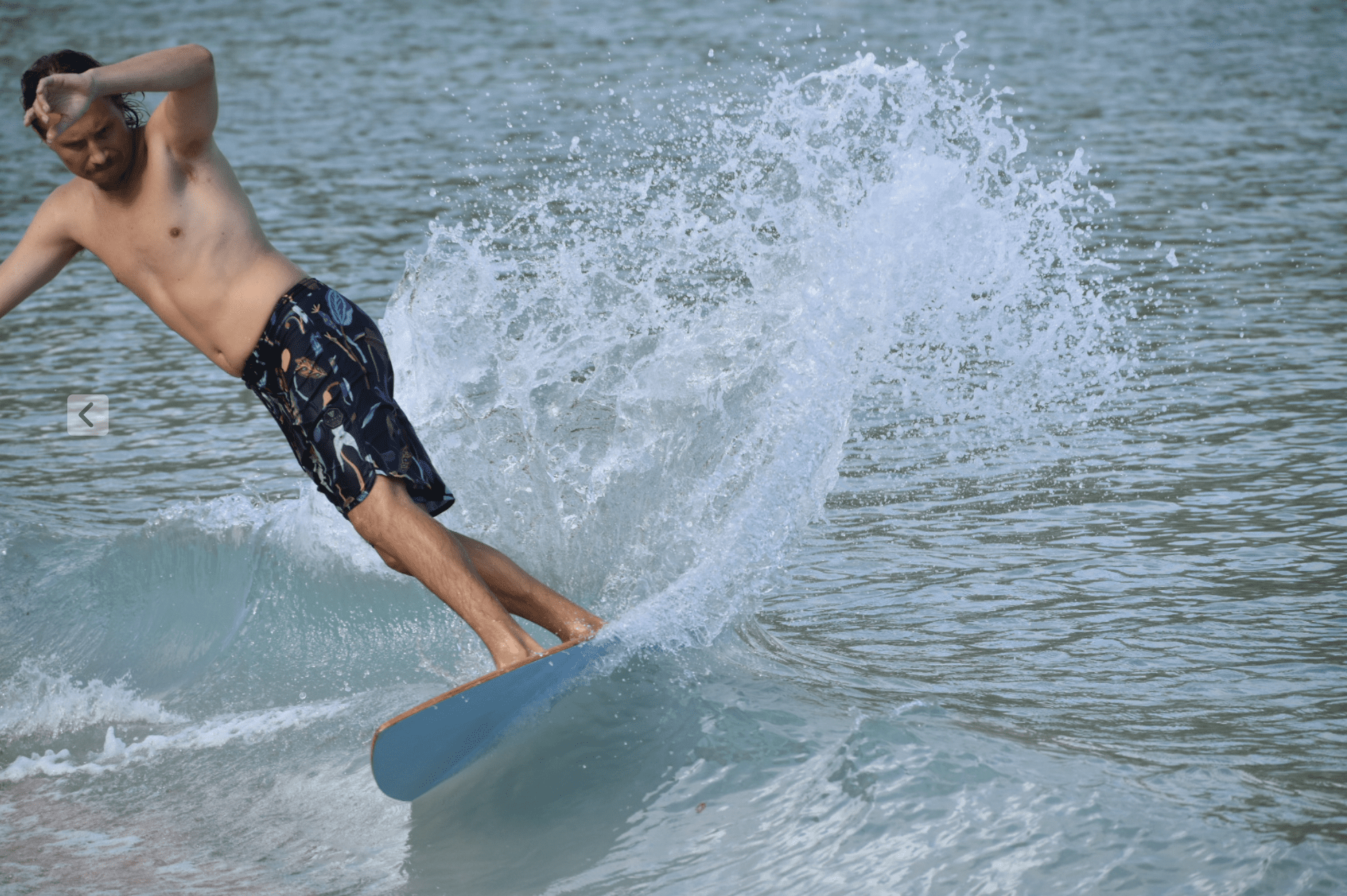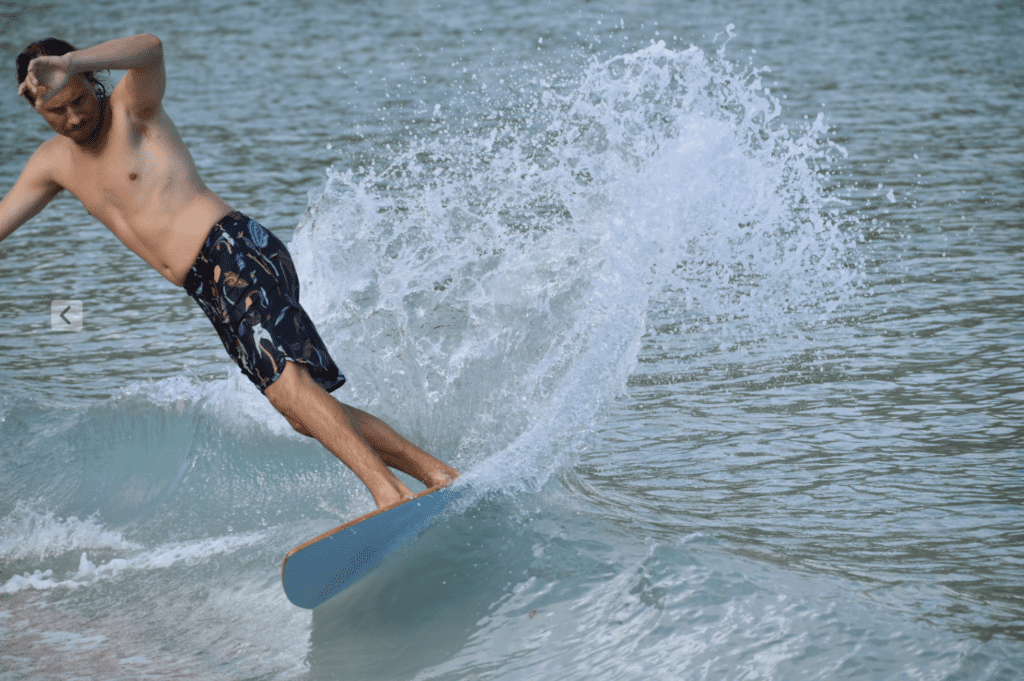 "I want to keep skimboarding at a pretty high level for myself, and since I am one of the only skimmers there recently, I get more subtle of how I want to take care of the areas and how I want to put the patterns into the observers, who are observing me. If it's a high level, they will be excited to see it and not just see it as an extreme sport to a novice, so if you bring a high level, you can bring safety into it, and if you can teach from that safety it can be shareable and that's what I want to do to revive it," he said.
If you would like to share with our community how you enjoy our beautiful islands every morning, send an email to michele.weichman@visource.com.