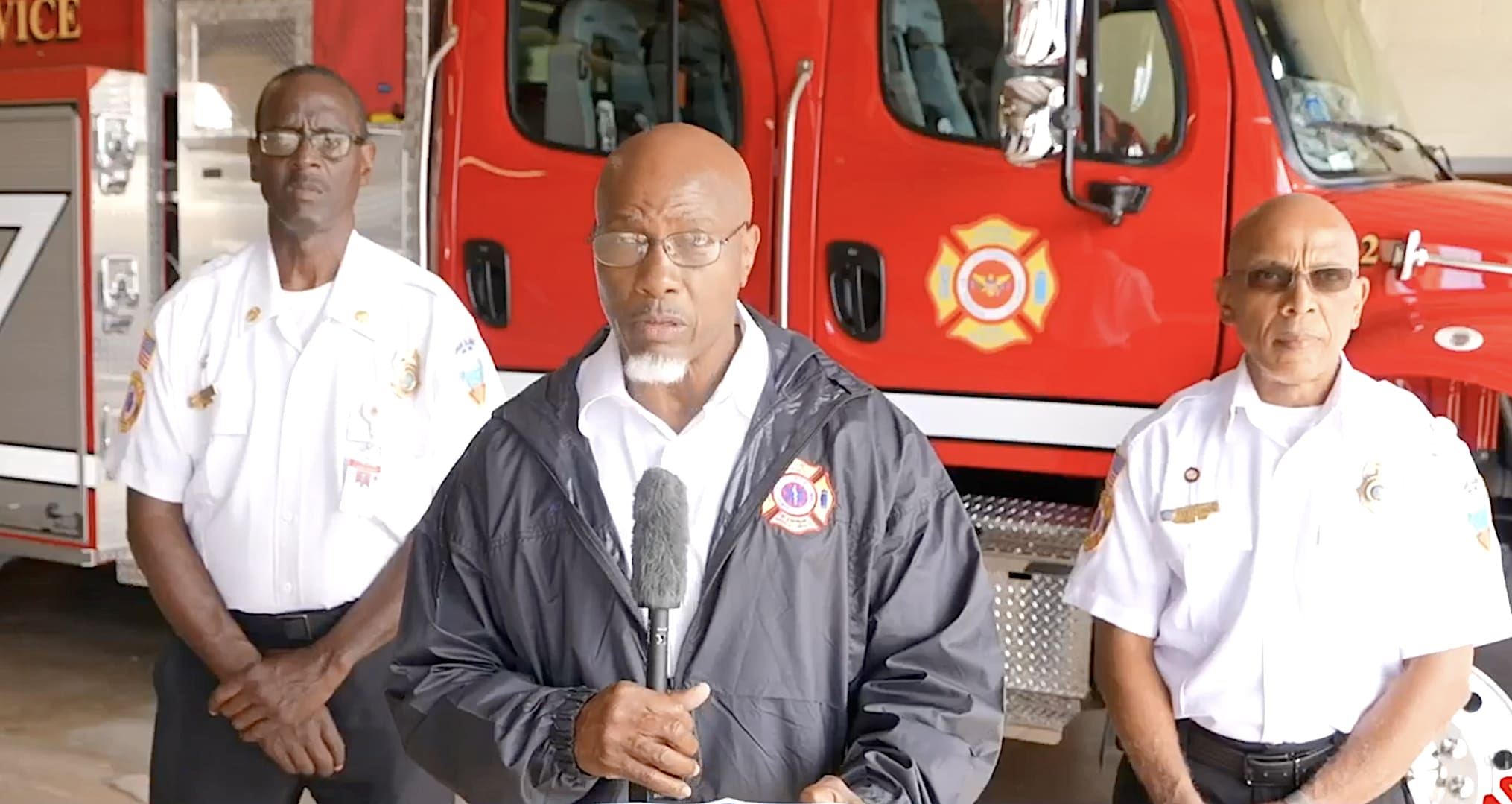 Firefighters arrived to find flames shooting out the widows of a Mars Hill, Frederiksted home early Monday. Once the fire was under control, crews entered to find a man and his dog dead, likely from smoke inhalation, said Antonio Stevens, assistant director of fire services in St. Croix.
Stevens did not name the deceased but family members identified him as retired public employee Raphael Russell.
Russell's sister, Carmen Russell, said her 87- or 88-year-old brother had worked at the Virgin Islands Housing Authority in St. Croix for three decades or more before retiring. She had last seen him around Christmas and said he doted on the pet dog. He also dedicated time to his lawn upkeep, family and friends.
"I used to go and visit him like every day when I was there or call him on the phone," she said from her home in Florida.
Raphael Russell was a familiar face in Frederiksted, often seen walking and swimming with other seniors, said his great-niece, attorney Diane Russell.
"Frederiksted was like his living room," she said. "He was always with a group of people. They would swim at Dorsch Beach in the mornings. He had a set of retired friends in Frederiksted."
Stevens said investigators were trying to determine the cause of the blaze first reported at 4:30 a.m. He said five fire trucks and an ambulance arrived at the wooden house at 21 C Mars Hill Road six minutes later. Stevens said the fire seemed to have originated from the living room area. It was so hot, he said, that a family member's car parked adjacent to the house also caught fire.
"The Virgin Islands Fire Emergency and Medical Service will conduct a thorough investigation to determine the origin and cause of the fire. We take this incident very seriously," Stevens said.
The fire did not spread to any other buildings, said Jonelle-Alexis Jackson, the Virgin Islands Fire and Emergency Medical Services' public information officer.