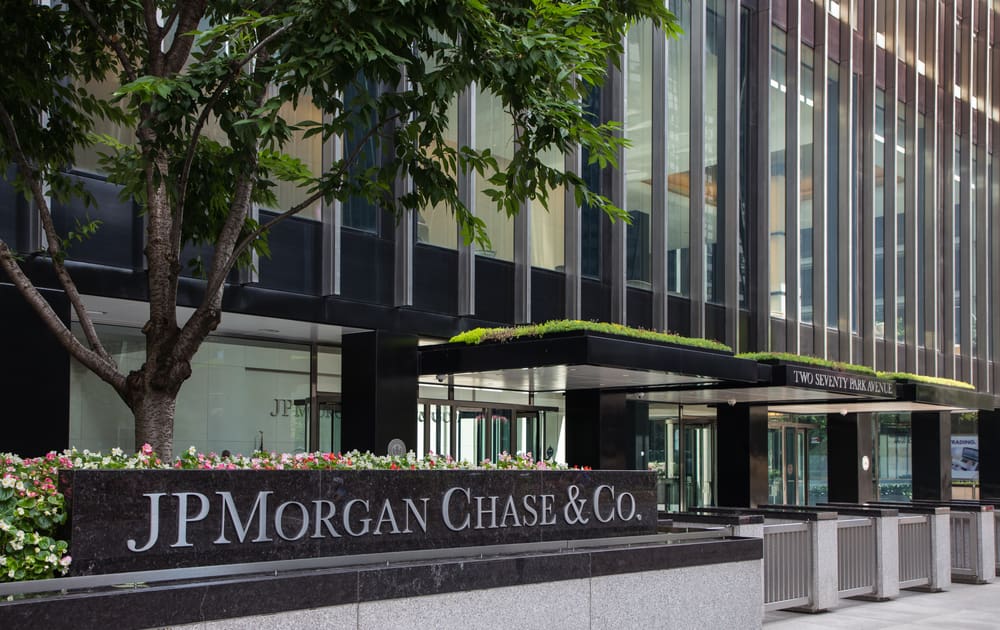 The U.S. Virgin Islands has no authority to seek fines or penalties against JPMorgan Chase under the Trafficking Victims Protection Act, the bank's attorneys argue in a letter brief filed late Wednesday in Manhattan federal court.
The V.I. Justice Department is seeking $190 million in damages in its lawsuit that alleges the bank violated the federal act in its dealings with the late disgraced financier Jeffrey Epstein, according to its letter brief filed Friday.
Judge Jed Rakoff ordered the brief on July 7, asking the government to explain its motion requesting that he deny JPMorgan's line of defense. The bank was given until Wednesday to respond.
In his order, Rakoff said that while "the Court expresses no view as to whether further information on this point will ultimately factor in its decision on USVI's motion, the Court believes that further detail as to precisely what interests USVI is seeking to vindicate — and what damages USVI claims — may be helpful to its consideration of the nuanced legal issues raised in the parties' briefing."
At issue is whether JPMorgan can use affirmative defenses — essentially that the USVI was equally complicit in fostering a climate in which Epstein could commit his alleged crimes because it gave his companies lucrative tax breaks and actively facilitated and benefitted from his activities — and treat the government as it would a private civil litigant.
The government argued in its motion to strike those defenses, filed in May, that it is acting in its sovereign capacity to enforce public rights under the TVPA.
"The remedies the USVI pursues are anchored in, and necessary to discharge, its quasi-sovereign interest and authority under the TVPA to protect the health and safety of its residents and to deter and restrain JPMorgan's conduct in order to rein in sex trafficking and protect those who might otherwise become victims in the future," according to the government's brief. "In light of the nature of this relief, and for the reasons previously argued, the Motion to Strike should be granted," it said.
Nonsense, says JPMorgan.
"USVI — after having furthered Epstein's sex crimes for years — now claims to be pursuing the noble goal of deterring another Epstein from flourishing in its territory. But USVI's claimed motivations do not entitle it to relief. USVI can obtain only those specific remedies allowed by law. USVI's 'answer' to this Court's questions confirms that it is seeking no such thing," JPMorgan alleges in its brief.
V.I. Filed Suit in December
The V.I. Attorney General's Office filed suit against JPMorgan in December, alleging it aided Epstein's sex-trafficking scheme in violation of the federal TVPA. The bank has denied wrongdoing and has called the suit a "masterclass in deflection."
Epstein, 66 — a registered sex offender who pleaded guilty to procuring a minor for prostitution in Florida in 2008 — was found dead by apparent suicide in August 2019 while in detention in New York on federal human trafficking charges.
His primary residence was Little St. James, his private island off St. Thomas where for years he trafficked in girls and young women and ran a complex web of shell companies registered in the USVI that enabled his crimes, court documents have alleged.
The wealthy financier, who held some 50 JPMorgan accounts, received lucrative tax benefits for his businesses through the territory's Economic Development Commission. At the time of his death his estate was valued at more than $577 million, according to court documents.
The Justice Department's previous legal filings allege that JPMorgan Chase enabled Epstein's sex trafficking scheme when it did business with and for Epstein and did not report financial signs of his illegal activities — such as large and frequent cash withdrawals and payments to women with Eastern European surnames — as banks are required to do by law.
JPMorgan disputes that allegation.
"USVI has no authority to seek fines or penalties under the TVPA, especially for conduct predating 2018. The TVPA's 'fines' are contained in its criminal provisions, which cannot apply retroactively … and which only the federal government may charge. USVI is not a federal law enforcement entity, and this is not a criminal case," according to JPMorgan's brief.
Rather, USVI's sole authority to bring the case derives from a federal law where Congress granted state attorneys general permission to bring a civil action against "any person who violates section 1591," which pertains to child sex trafficking, and obtain "relief" — not punishment, JPMorgan alleges. "USVI does not and cannot cite any case allowing a state to seek imposition of the TVPA's criminal penalties, for good reason: there is no such case because Congress made no such authorization," it said.
Moreover, the USVI is not a sovereign enforcing its own law, according to JPMorgan's brief. "This is precisely why USVI cannot avail itself of a sovereign's immunity from equitable defenses when enforcing its own law — it is doing no such thing in this case," it said.
Additionally, the USVI has abandoned any claim to compensatory damages and while it originally "sought proprietary damages in the form of tax revenue," it has now "dropped its claims for … its own losses or harms," JPMorgan argues. Instead, USVI now admits that it seeks only the "compensatory damages suffered by victims," it said.
However, compensation for the victims has been obtained in two class settlements before the same court, including Jane Doe v. JPMorgan Chase, which the bank settled in June for a reported $209 million. Deustche Bank settled a similar suit for $75 million in May.
"USVI argues that its interests stand apart because victims 'do not have TVPA claims for disgorgement or civil penalties (or injunctive relief).' As to 'disgorgement' and 'civil penalties,' neither does USVI," according to JPMorgan's brief. Disgorgement is when a party gives up profits that derived from an illegal activity.
As to compensatory damages, "those belong to the victims alone — and have been obtained by way of the two preliminarily-approved class settlements under this Court's jurisdiction," according to the brief. Sovereign standing "requires a finding that individuals could not obtain complete relief through a private suit," it said.
A Civil, Not Criminal, Case
Seeking a free-floating "deterrence-focused" punitive damages award that bears no relationship to an actual injury to USVI is nothing more than a "criminal penalty under the guise of civil relief" — a criminal penalty the government cannot seek to impose in a civil case, according to JPMorgan.
Finally, the standard for obtaining punitive damages under the TVPA is demanding, requiring "intentional and outrageous" conduct, or a "particularly depraved act," the brief states. In the related case, the Court already held that plaintiffs cannot plead, let alone prove, that JPMC was a direct perpetrator of trafficking — or "acted with the specific intent of benefitting from a sex-trafficking venture," it says.
"As such, no punitive damages can be imposed," according to the brief.
The USVI also seeks "an injunction to prevent JPMorgan from participating in sex trafficking ventures in the future and to protect and prevent potential future victims of traffickers," but with fact discovery complete, "it has become clear that an injunction under the TVPA is not available," according to the brief, because the government has been unable to establish a "'real or immediate threat' of injury."
The government's allegations concern long-past behavior, and lack proof that the bank poses a risk of TVPA injury to the territory or its residents, the brief alleges.
"At bottom, although sex trafficking is devastatingly a 'problem that might well re-occur' as a general matter, there is no evidence that USVI or its residents are at any future risk from TVPA injuries by operation of JPMC's banking services," according to the brief.
"USVI has not introduced evidence of any current sex-trafficking activity in its territory, let alone a sex-trafficking venture through which JPMC is knowingly benefitting through the provision of banking services. The focus of this lawsuit is, instead, on JPMC's relationship with a client that JPMC exited over a decade ago, in a regulatory environment and [Anti Money Landering] program vastly different from the one in place today," it said.
Additionally, "USVI is still subject to JPMC's equitable defenses, for all the reasons explained in JPMC's opposition to the motion to strike," according to the brief, which says the bank's case has only grown stronger since the depositions of former V.I. Attorney General Vincent Frazer and former First Lady Cecile de Jongh.
Frazer was instrumental in crafting the territory's sex offender legislation that gave Epstein wide latitude, and de Jongh said in her deposition that as the office manager of Epstein's Southern Trust Company — the entity at the center of the government's suit against his estate, which was settled in November for some $105 million — she personally helped Epstein craft that legislation, according to the brief.
"In view of its own thoroughgoing misconduct — the same misconduct it accuses of others — USVI has no recourse to this Court's equitable relief," the brief states.
The trial in the case Government of Virgin Islands v. JP Morgan Chase Bank is set to begin on Oct. 23.