The "Freedom" Exhibit opened in the upstairs gallery at the Caribbean Museum Center for the Arts on Aug. 5 to an enthusiastic crowd of art lovers. The group of artists exhibiting are mostly women, with the youngest member, a 15-year-old young man, and three short-film production teams. The collective energies of the participating artists produced a show that will have its last viewing when the doors open Saturday at 9 a.m.
CMCARTS invites the community to view the artwork that most of these artists have never shown before in a gallery setting. Come early, take your time and resonate with the art. If you are one of the lucky ones who came during the month…come back. The show closes Saturday when the clock strikes 4 p.m.
In 2022, Crucian photographer David Berg and CMCARTS invited several emerging artists to participate in an exhibition mentorship program where the artists would be supported through the entire process of producing an exhibition. 
The artists were to start by thinking of their work in a series with a singular and strong voice. The idea was that the group would also work together to support each other in the process, working through the logistics of putting an exhibition together.
According to CMCARTS Executive Director Lisa Mordhorst, "We experienced ups and downs…as life usually delivers…but what came together for the show was truly like other forces from the universe took over. The participating artists really pushed themselves to consider the theme of the show…Freedom."
The artists were asked to consider freedom from their own perspectives – a true freedom that could take the form of freedom of expression or the freedom to take a personal risk, use a new medium, to produce a work larger than before, or discuss freedom from a political/historical perspective. 
When patrons enter the second-floor gallery, they will view the perspectives of the emerging artists in their expressions of Freedom. 
Olessia Popova shares personal photographic digital prints in which she "aims to capture the timeless beauty and power of a woman's body and being. Untouched by the limited perceptions of the world, she is free, intuitive, powerful, and ever revered. A sacred being, a life birther, creatrix of new worlds."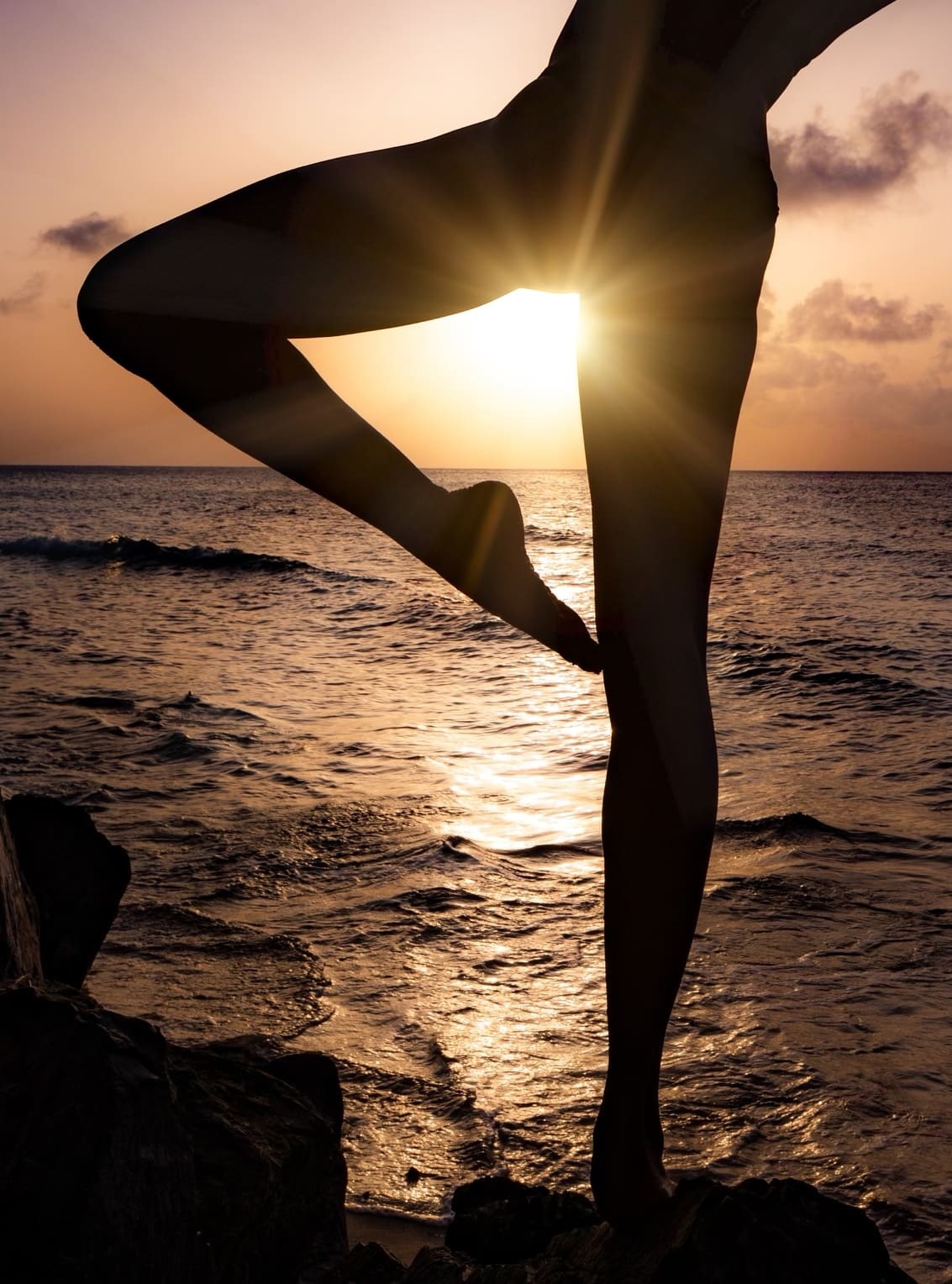 Khyra Imani is a photographer who "seeks to honor the profound legacy left behind by my great-great grandfather, Axel Ovesen, whose influential images document crucial moments in St.Croix History…" As a painter, she embarks on a different journey that involves the exploration of color, texture, and movement.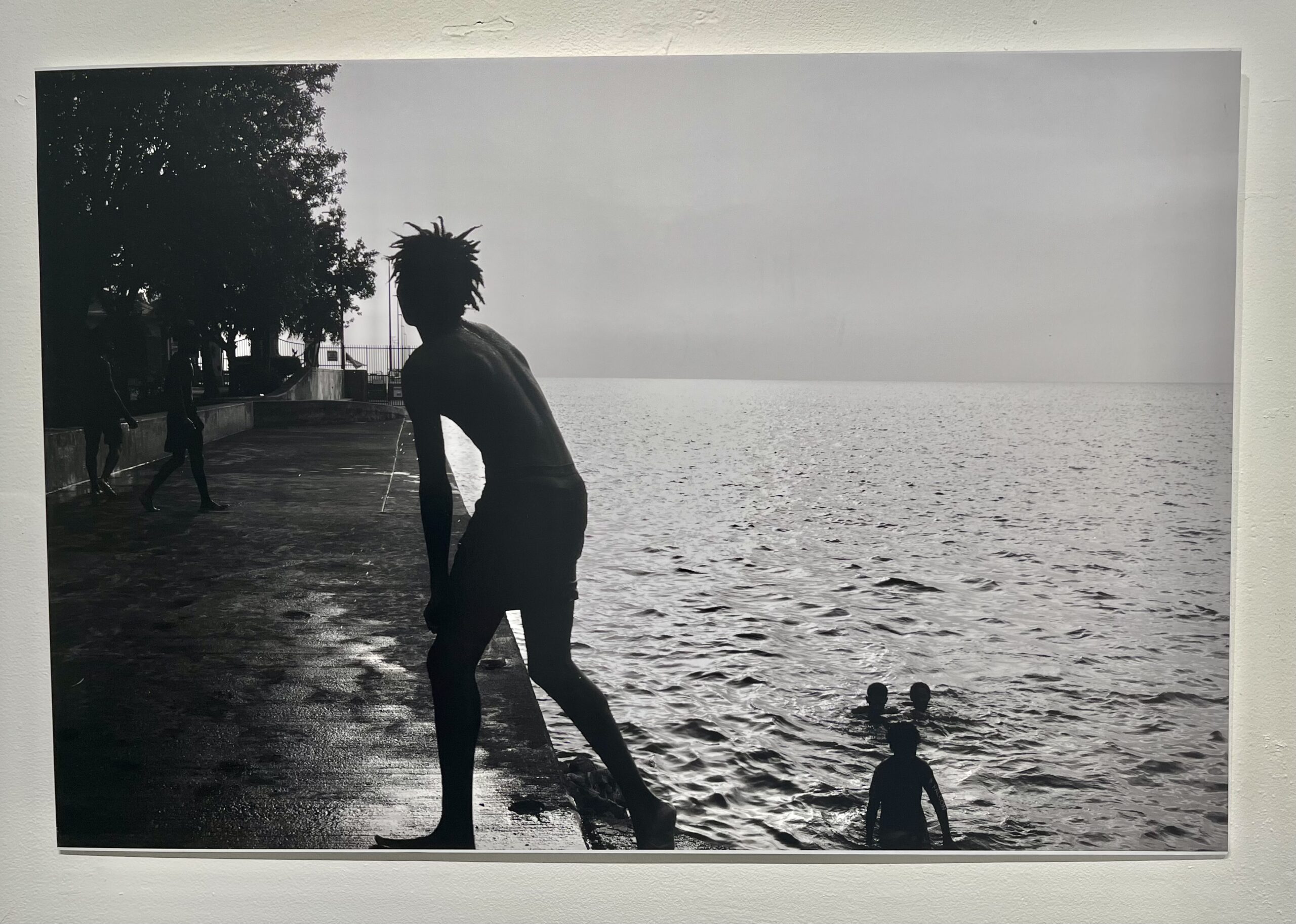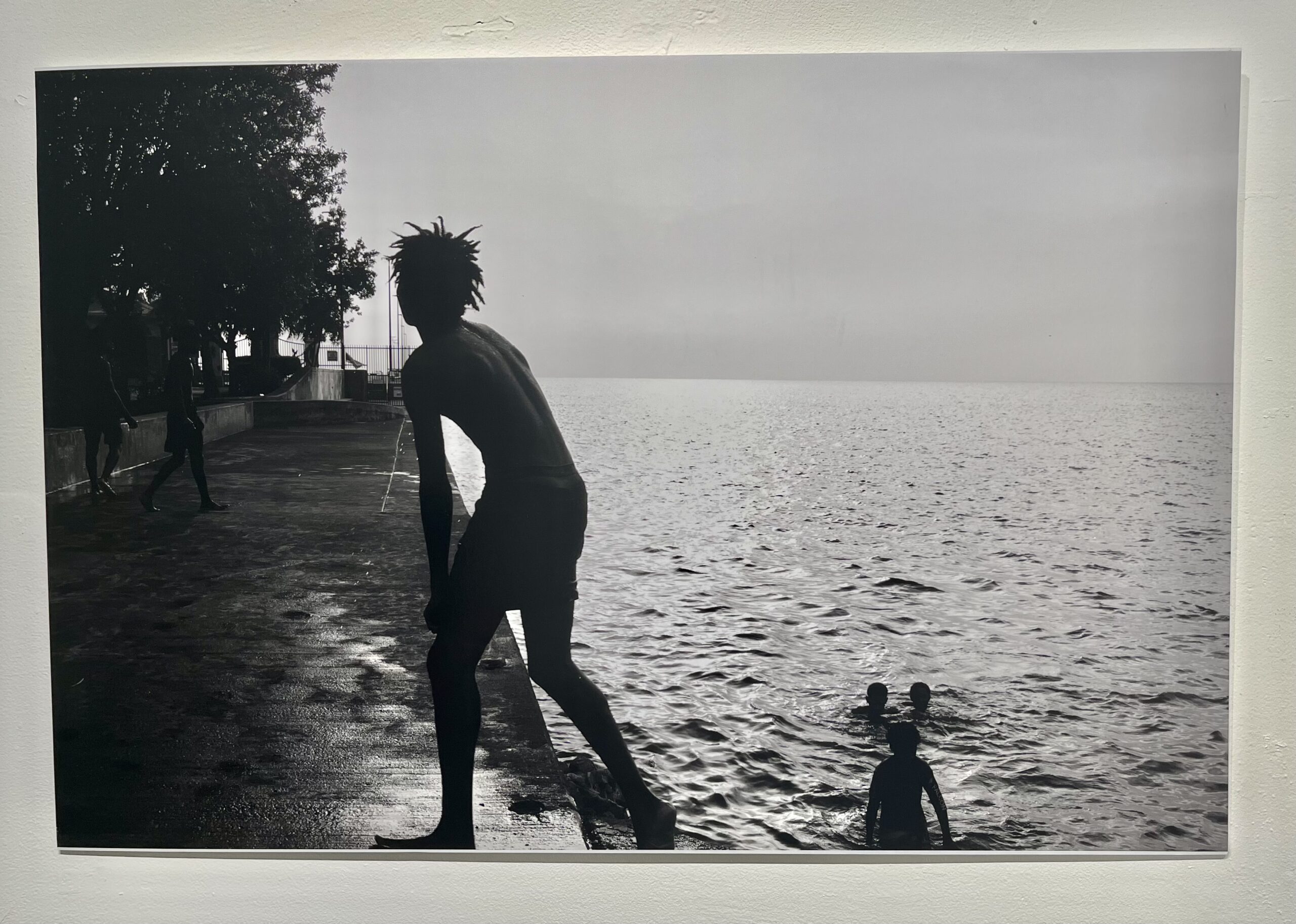 Kia Griffith is a singer, painter, actor, and entrepreneur. Her preferred medium is acrylic. Griffith's piece "Free?" begs the question: If the USVI is under the notoriously systematically racist system of the United States, are we truly free?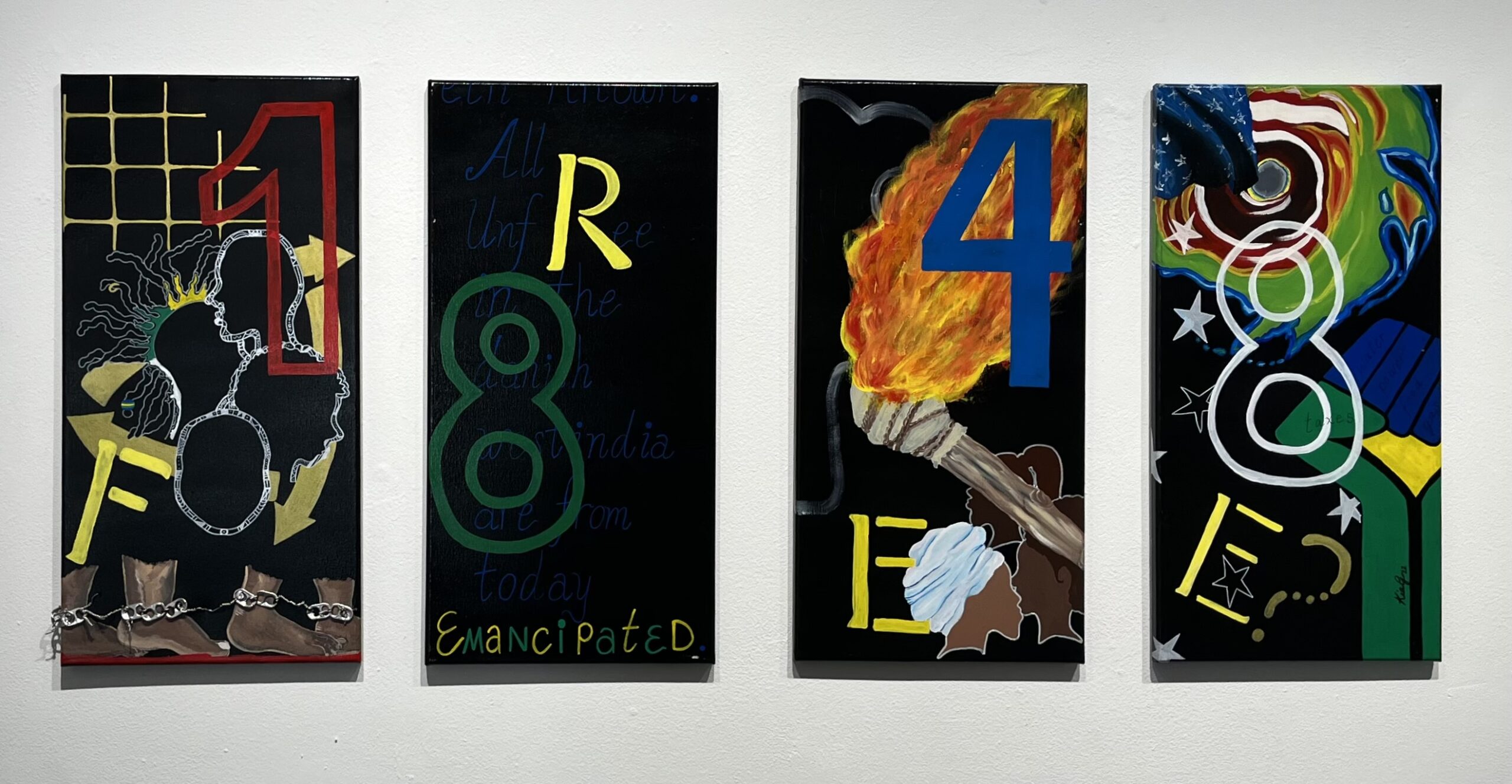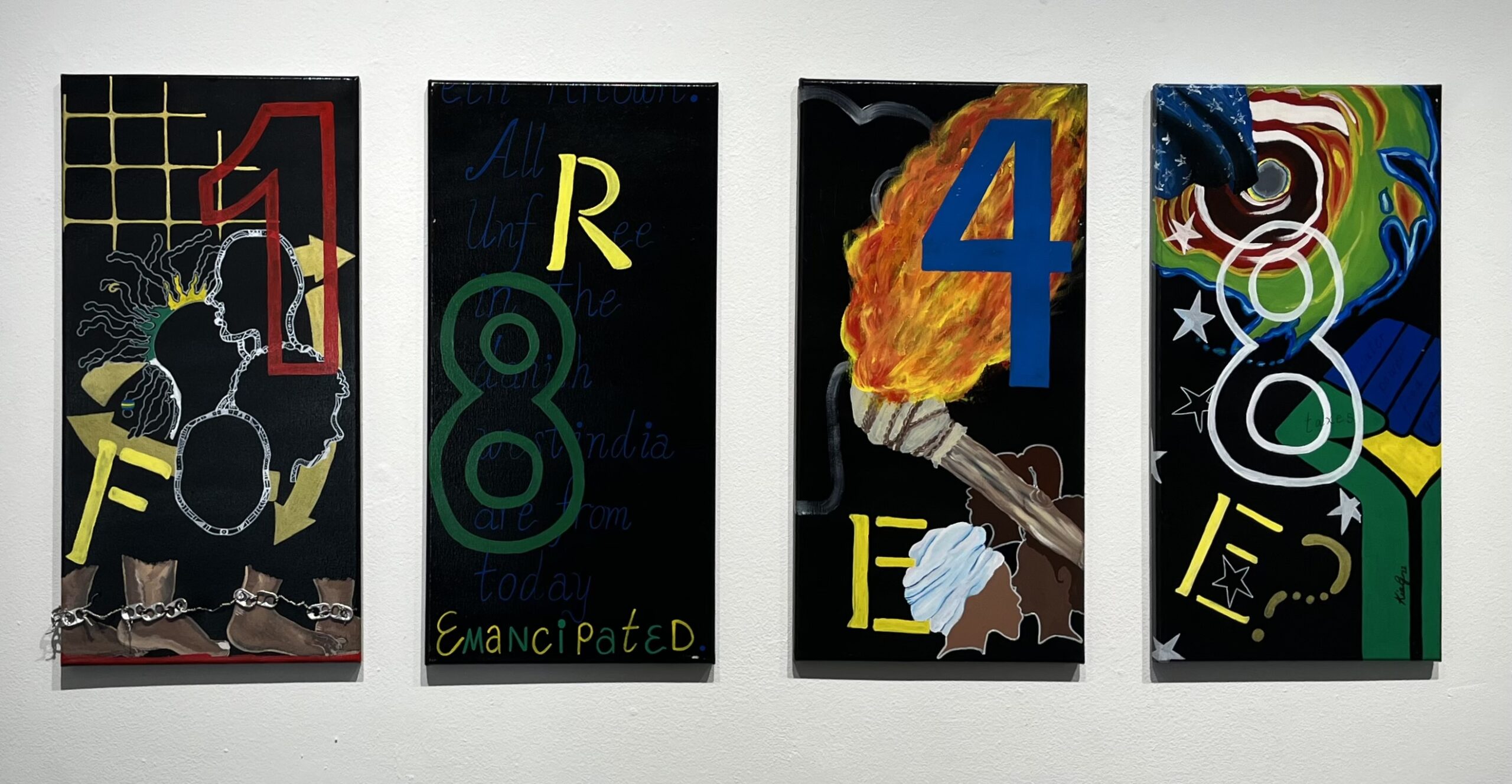 Isobelle Yousef is a painter who pays tribute to both her Crucian influence and Palestinian roots in her art. "I aim to show that freedom is something we all want from the time people were stolen and landed in our waters to old men playing cards while their time is coming to an end and they still have not seen freedom in their own land."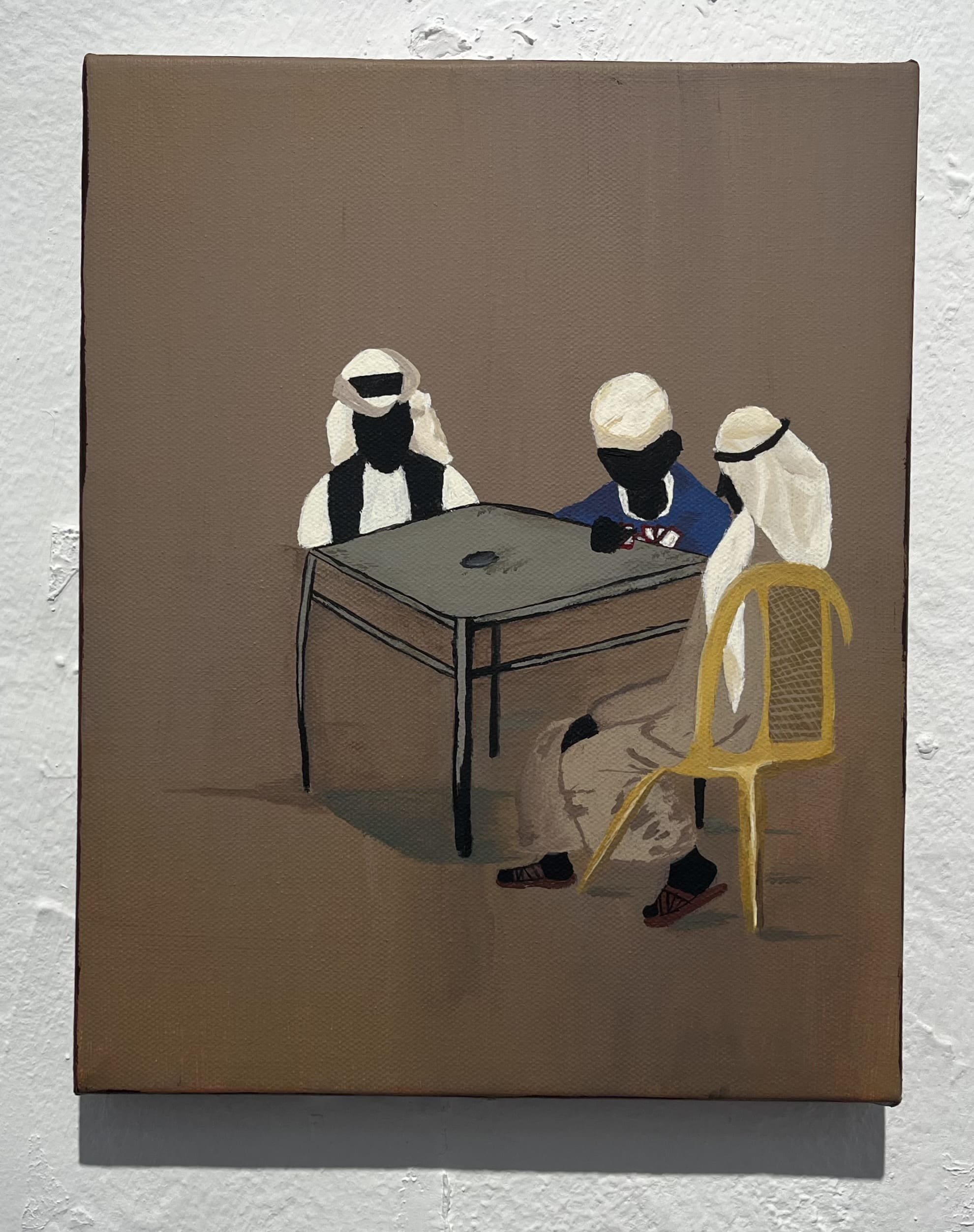 Chevron Miles is a multi-faceted artist, private chef, and DJ. With each art piece, "I invite others to step into my world where imagination knows no bounds and art becomes a bridge to connect hearts and minds."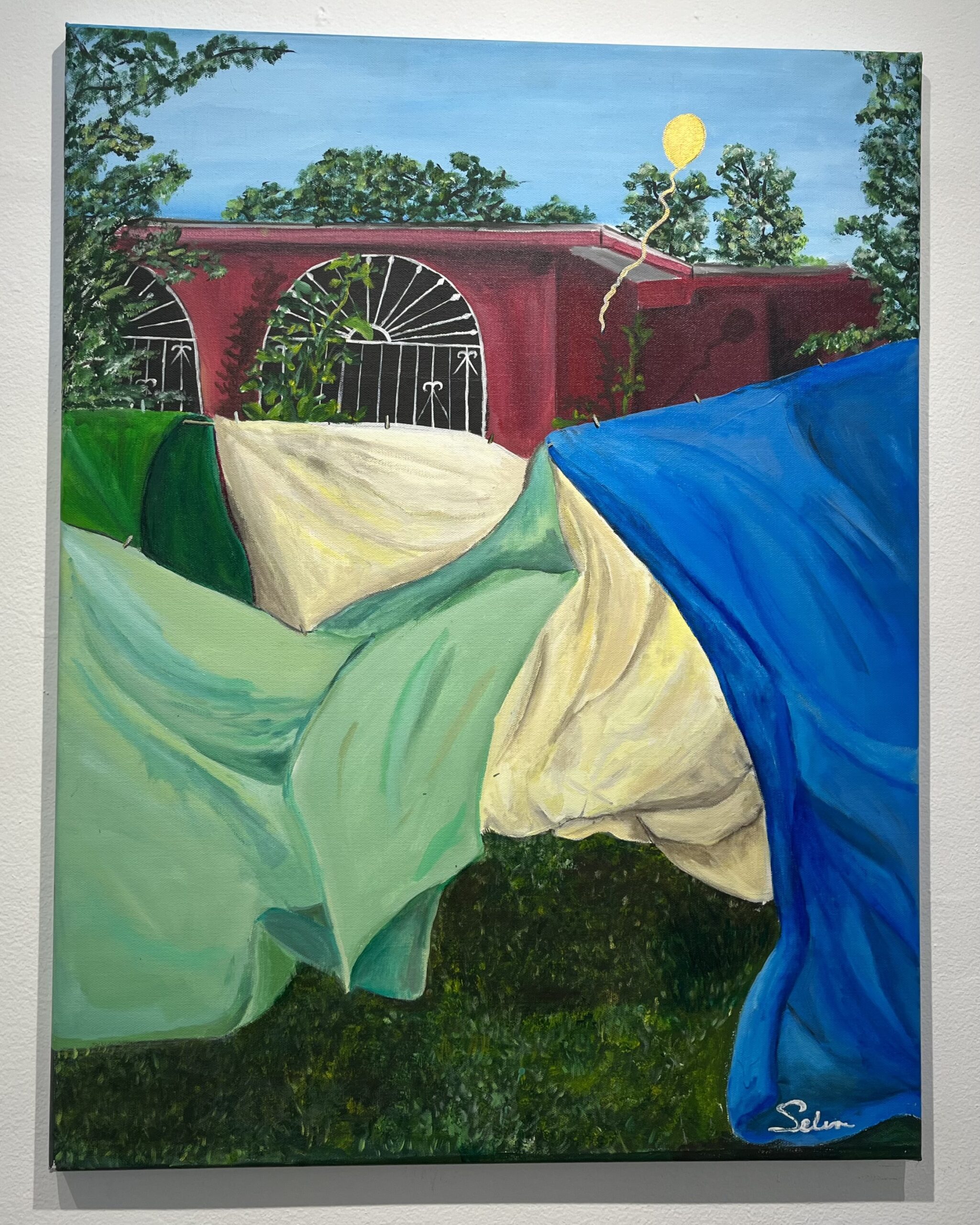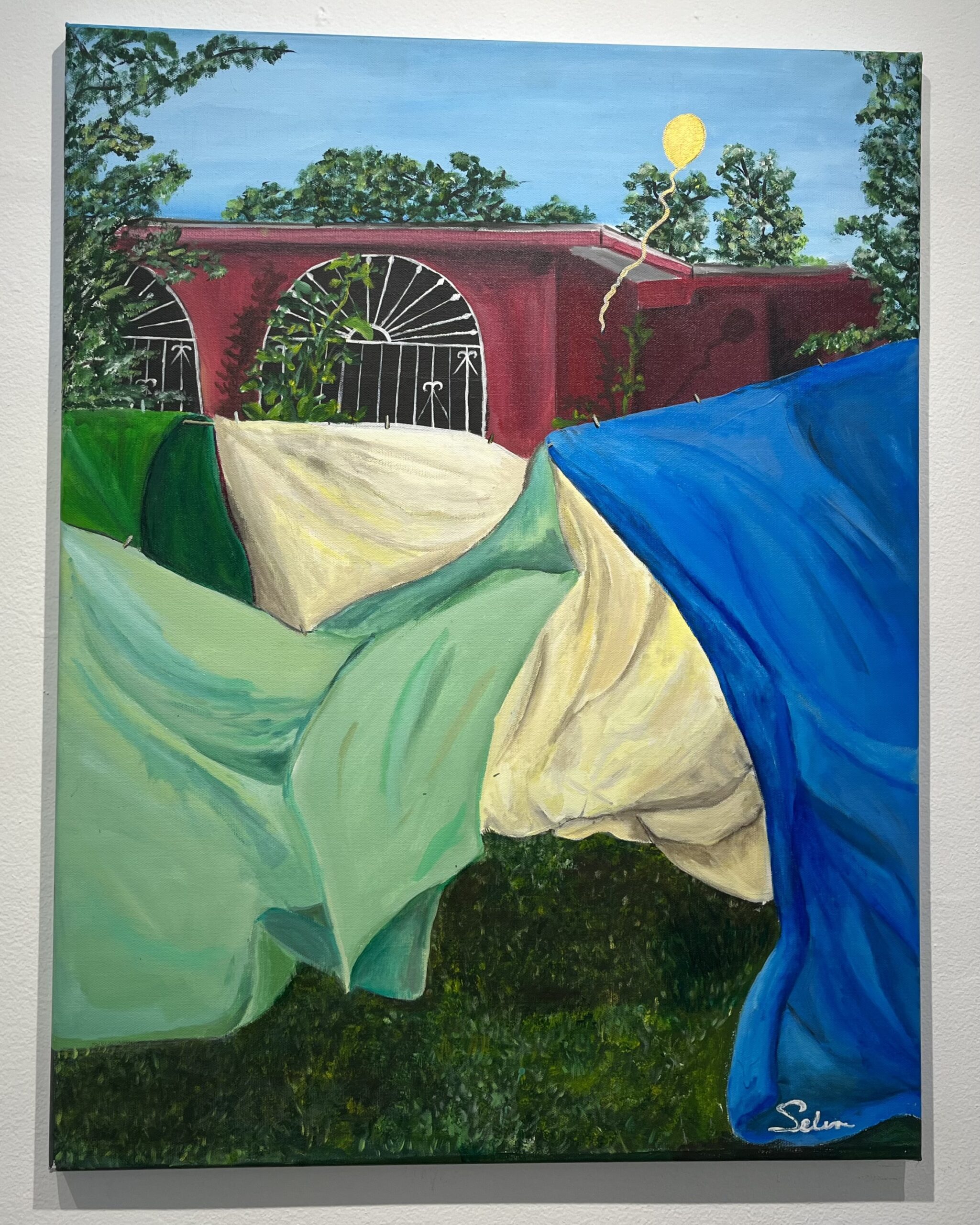 Emily Braswell is a multidisciplinary artist whose practice is experimental and ranges from large sculptural work to tiny collages. Her pieces are hand-cut collages from vintage magazines. "These works intend to explore the ranges of a woman, our ability to be soft, fantastical, and childlike in one moment, then powerful, strong, and assertive in the next."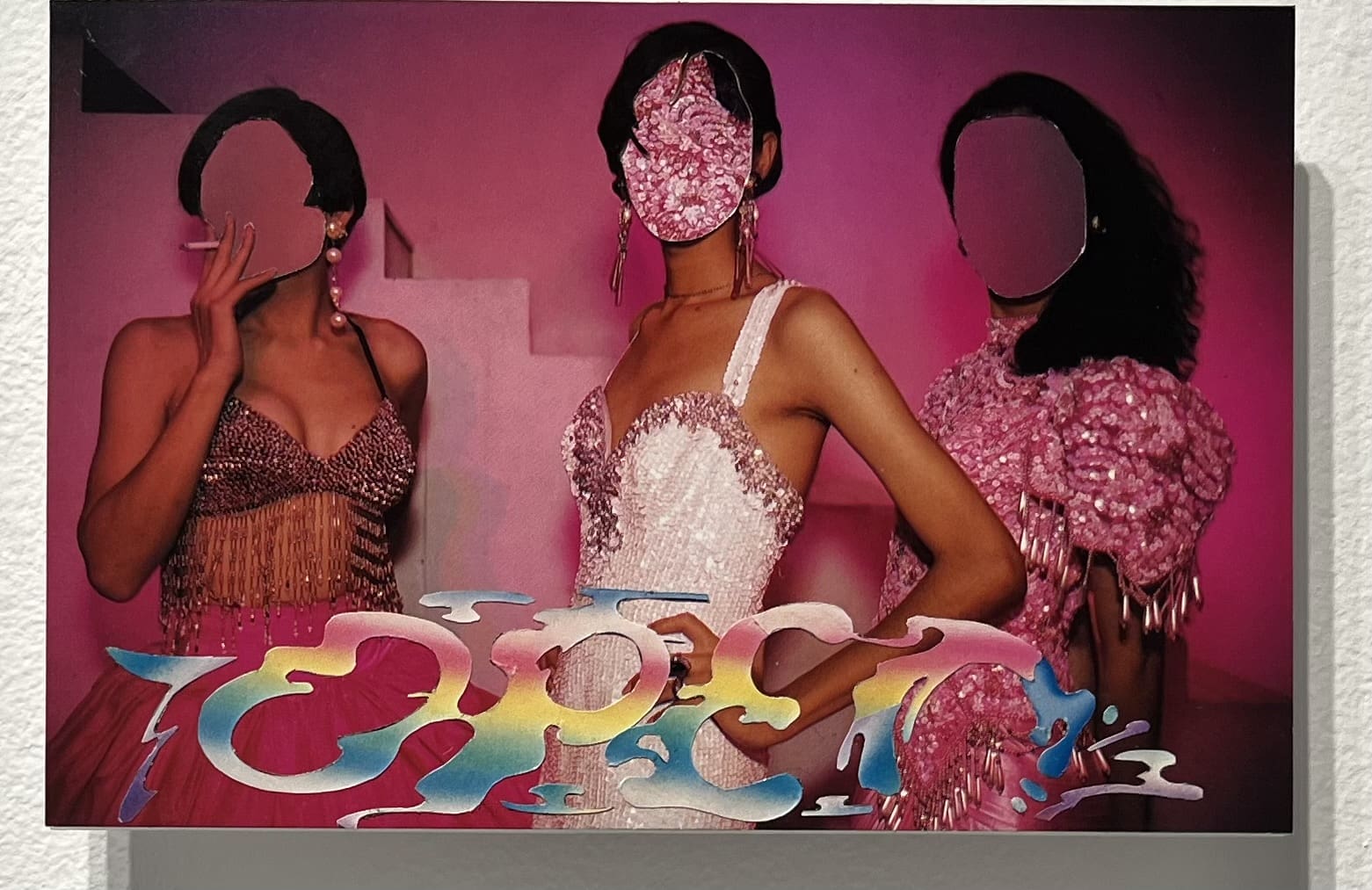 Eliana L. Schuster Brown has been creating art professionally for the past four years with her business, "Eliana B. Artistry," widely known for its sip and paint events. Her pieces often represent strong Caribbean women, local staples like moko jumbies, and out-of-the-box concepts.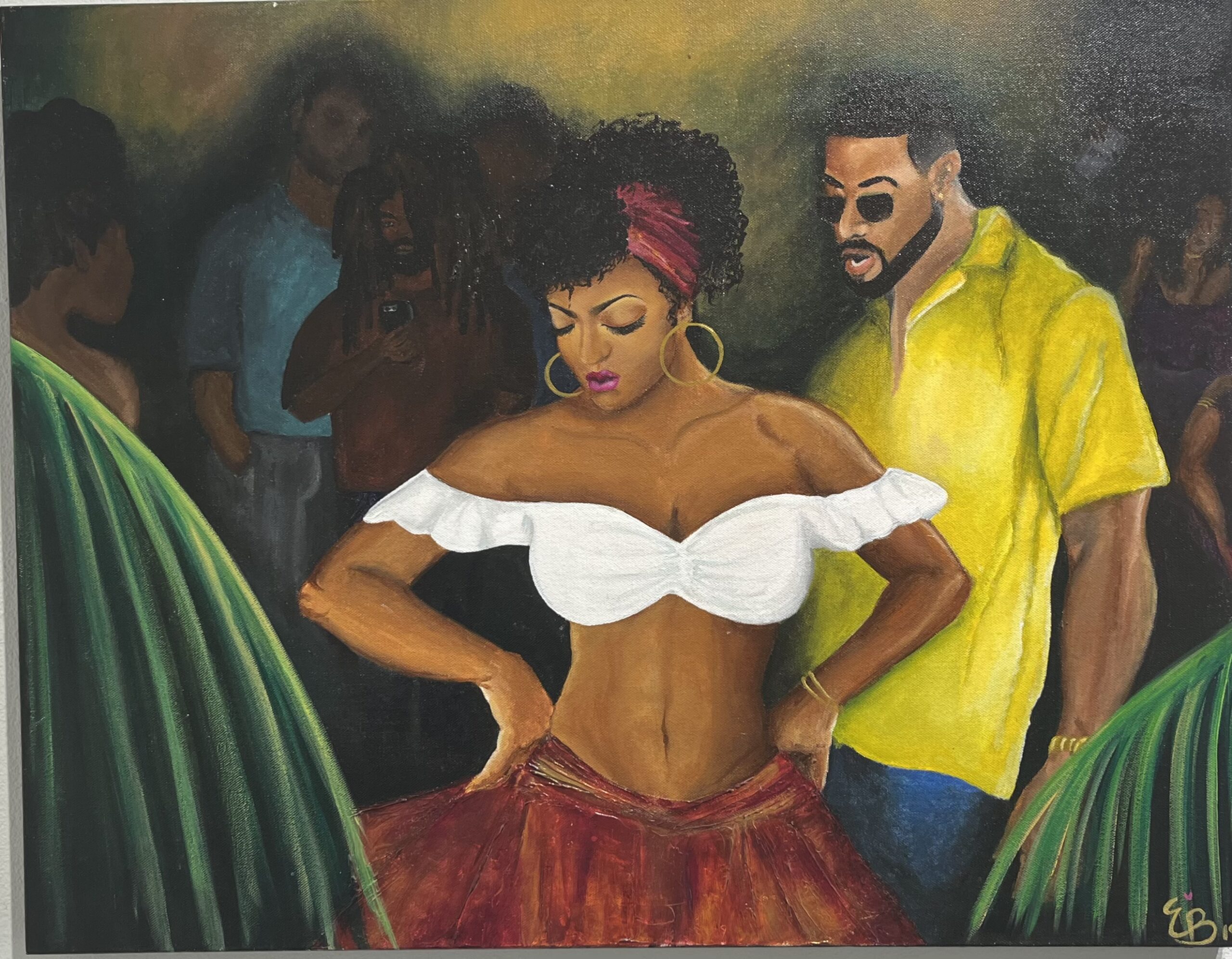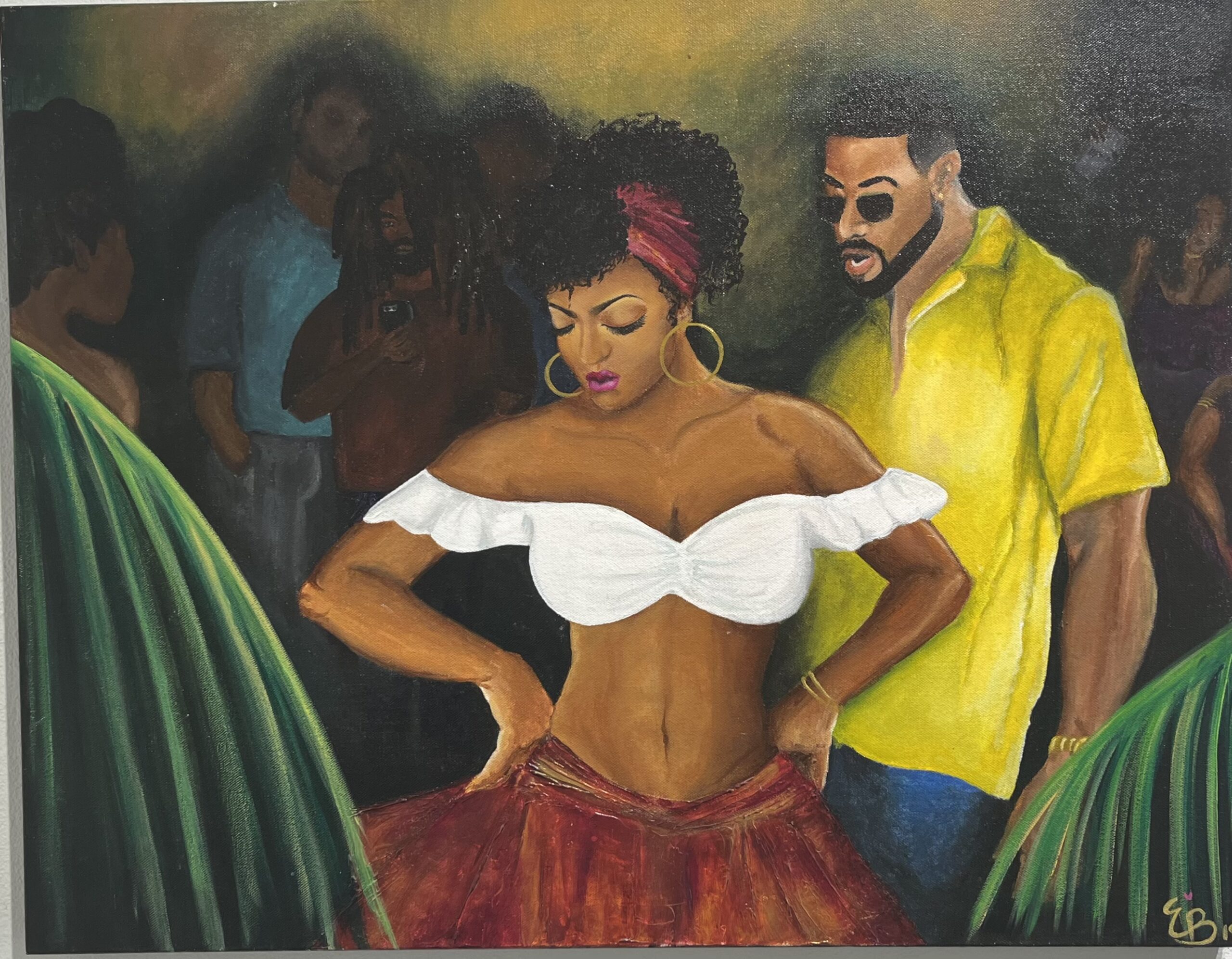 Vitaly Lopez Recio is a multi-talented artist who has worked in radio and TV and currently directs a podcast. Her artwork is part of private collections, has exhibited in galleries and museums and has participated in a show, "Tribeca Hall," to benefit the New York Academy of Art. Her paintings show how bad and good existing and coexisting is a symbol of balance in a relationship. Duality is always present in human existence and Recio shows it through colors, composition, and symbols.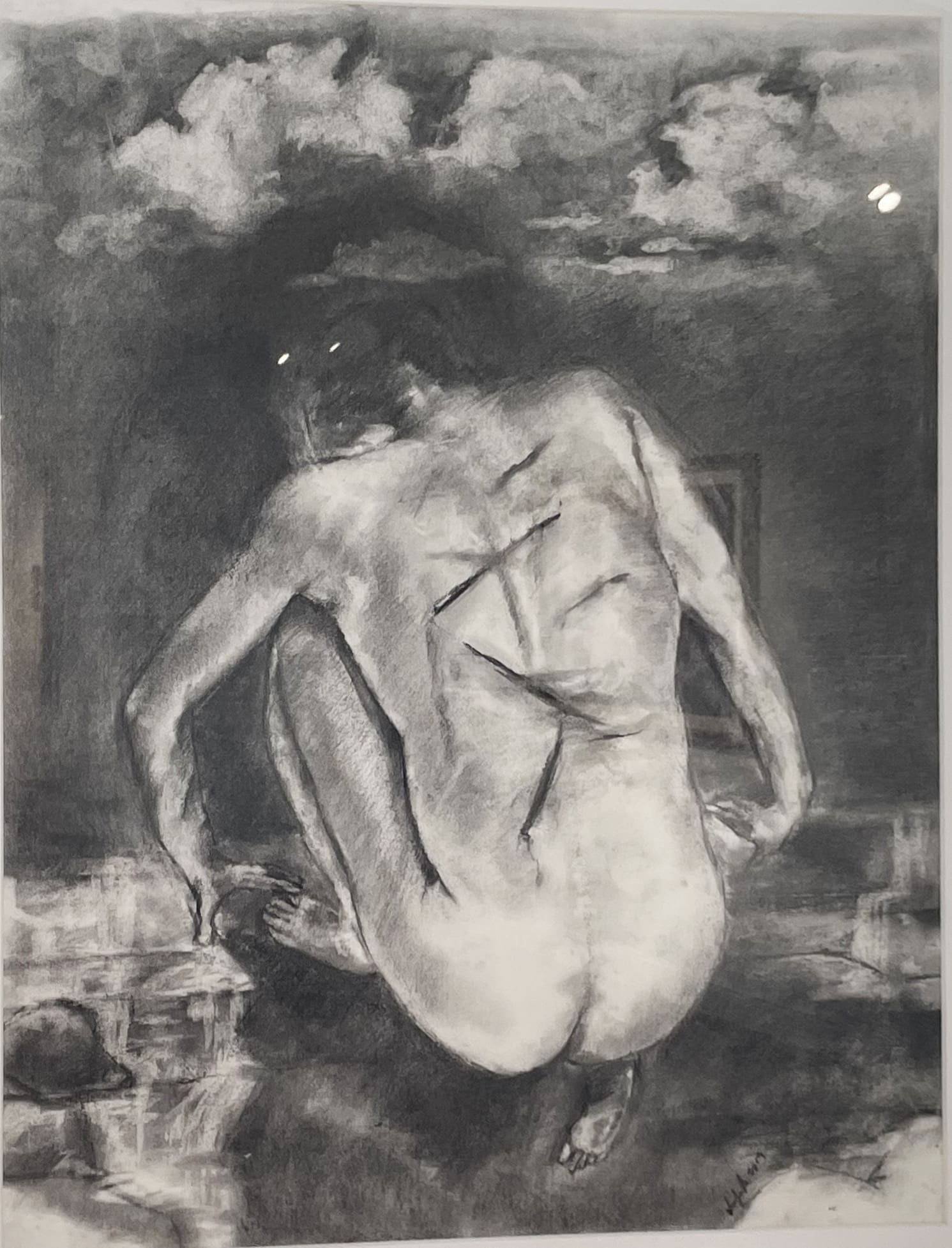 Kiing Y. George is a 15-year-old high school student who has been making art since he was six years old. He started out making drawings and then quickly had the vision to make his own toy that began with a palm seed wrapped in tape and developed into larger figures using duct tape and found materials. His expression is fluid and constant and can best be described as prolific for his young age. Kiing rose to the occasion of this show's invitation and CMCARTS is proud to support him.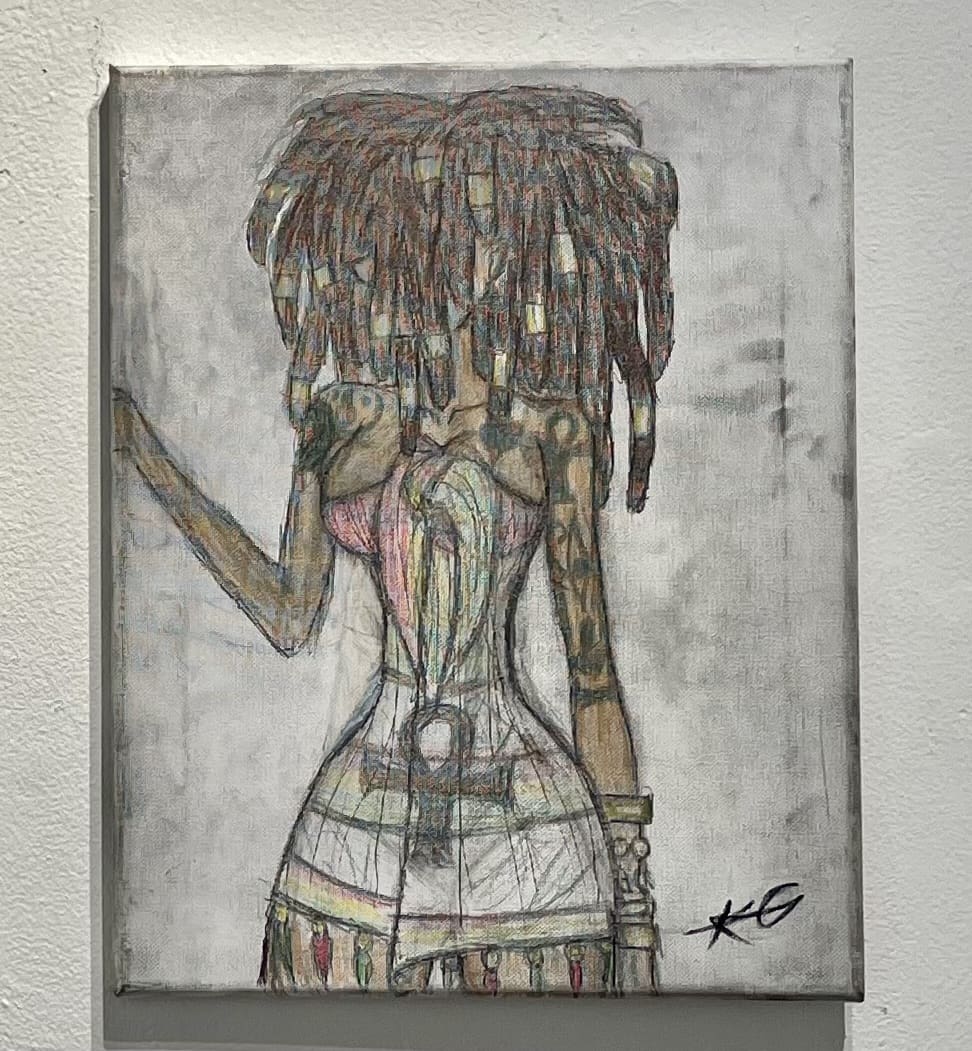 Madelin Yousef, poet:  "The Mourning of the Palestinian Sunbird"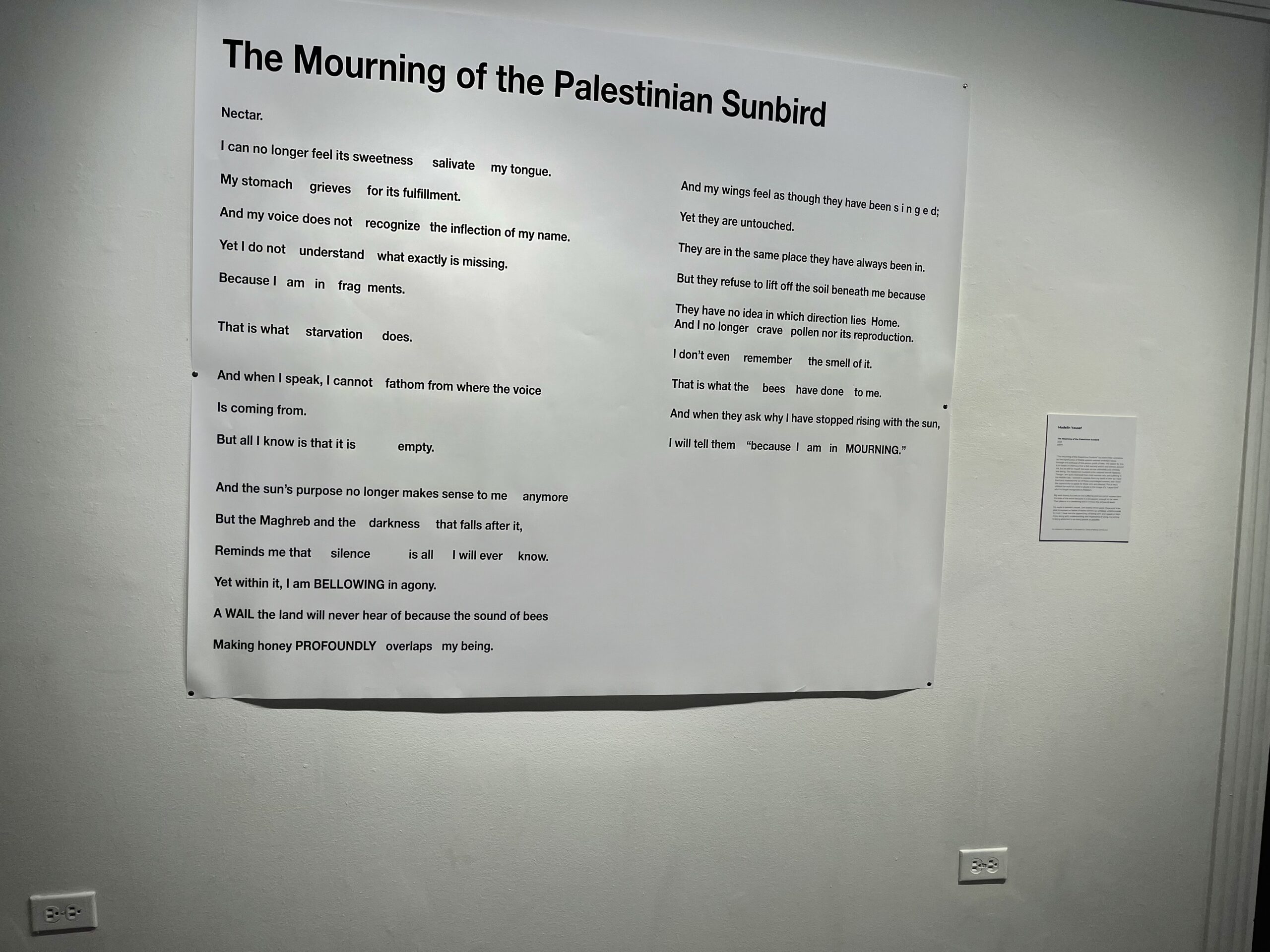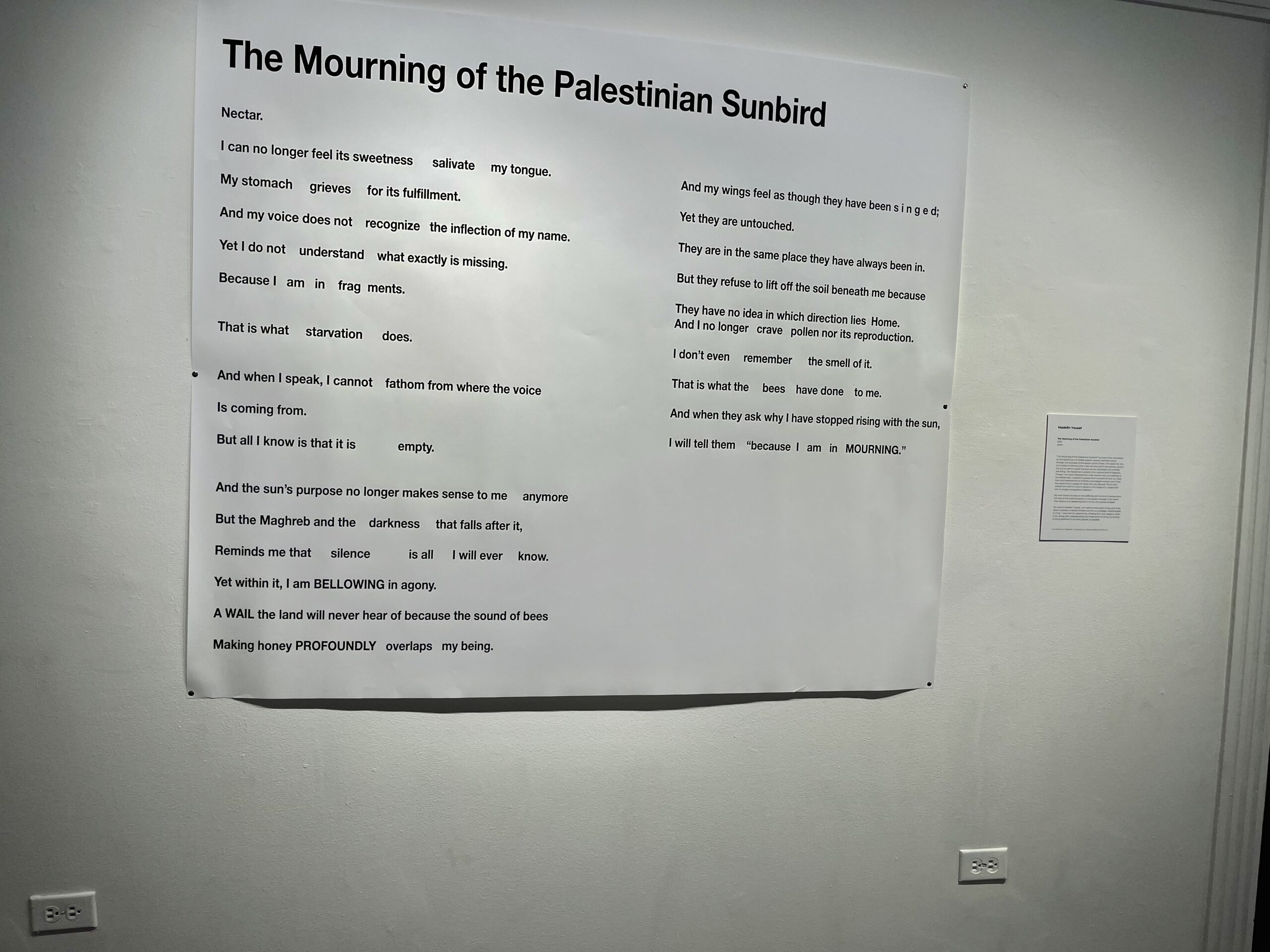 Mordhorst said the exhibition organically culminated in a mostly women artist show. "There is a common thread in the dialogue questioning our freedom as women. The dialogue in the exhibition is powerful. It doesn't represent freedom in a positive light necessarily, but rather comments on or questions whether it exists wholly."
There is so much to explore in the exhibition "Freedom." Saturday is the last chance to delve into the nuances and possibly the false truths of whether the power of women is permitted or celebrated. The dialogue also taps into narratives about personal freedom or whether that exists or not. 
Visit the "Freedom" exhibition in the upstairs gallery at CMCARTS Saturday from 9 a.m. to 5 p.m. 
For more information:
www.cmcarts.org