Project Promise has become a household name for the myriad of offerings the non-profit organization has shared with the community.
Its Creative Expression Spring 2023 Program brought out six students, ages 10 to 12, every Saturday for 10 weeks to try their hand at writing and illustrating their own Anansi story.
The result was the publication of their own hard-cover book delivered to them on Friday afternoon at the Project Promise home on Queen Street in downtown Christiansted.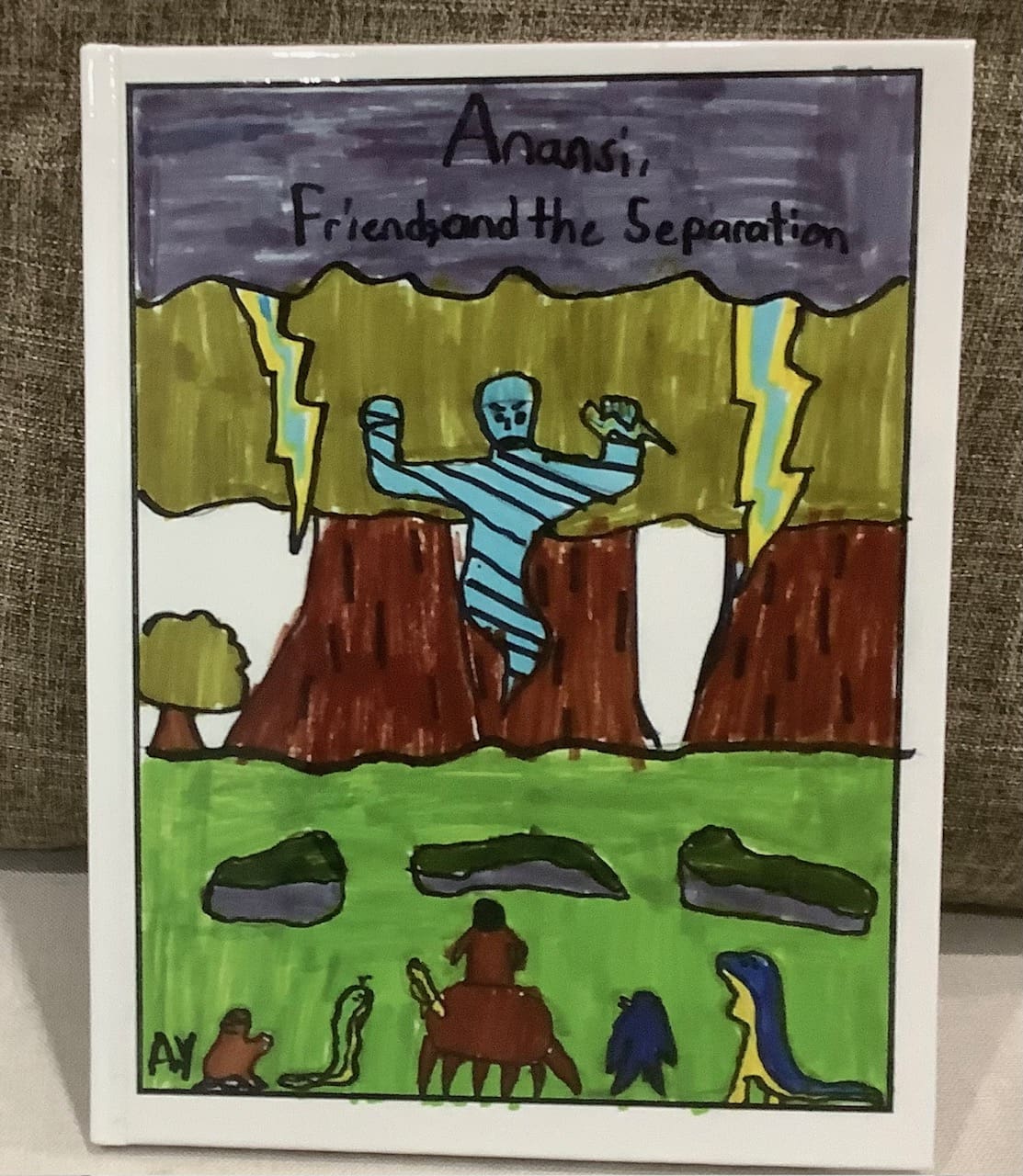 The Cane Roots Art Gallery in downtown Christiansted was the "stomping ground" for the budding authors. Gallerist Sonia Deane's priority "has always been to engage activities around children in the gallery."
Mentored by local author Torhera Durand, the students came up with an Anansi tale that relates to hurricanes, friendship, the wind God, the Flamboyant tree, and the creation of the Caribbean Islands. 
"This was the first time going through the Young Authors Program with students," Durand said. "They were all engaged. They loved the opportunity to create an original Anansi story, learning about trickster tales and how these stories came to be."
Lulu Book-Making Kits for Kids was used for the writing and illustration of the students' stories.
"The fact that they were able to spend their Saturdays working together, developing an idea for a story, writing and editing and illustrating the book themselves — with my guidance — then walking away with a hard-cover book — is something that will stay with them for the rest of their lives," Durand said. 
Durand did summer programs and programs in school growing up, but it was rare that students had the opportunity to walk away with something they had created. 
"The positive reinforcement that was developed after the hard work showed in the faces and the attitudes of the students as they held their newly published books in their hands. I could see how proud they were of what they had created", Durand said.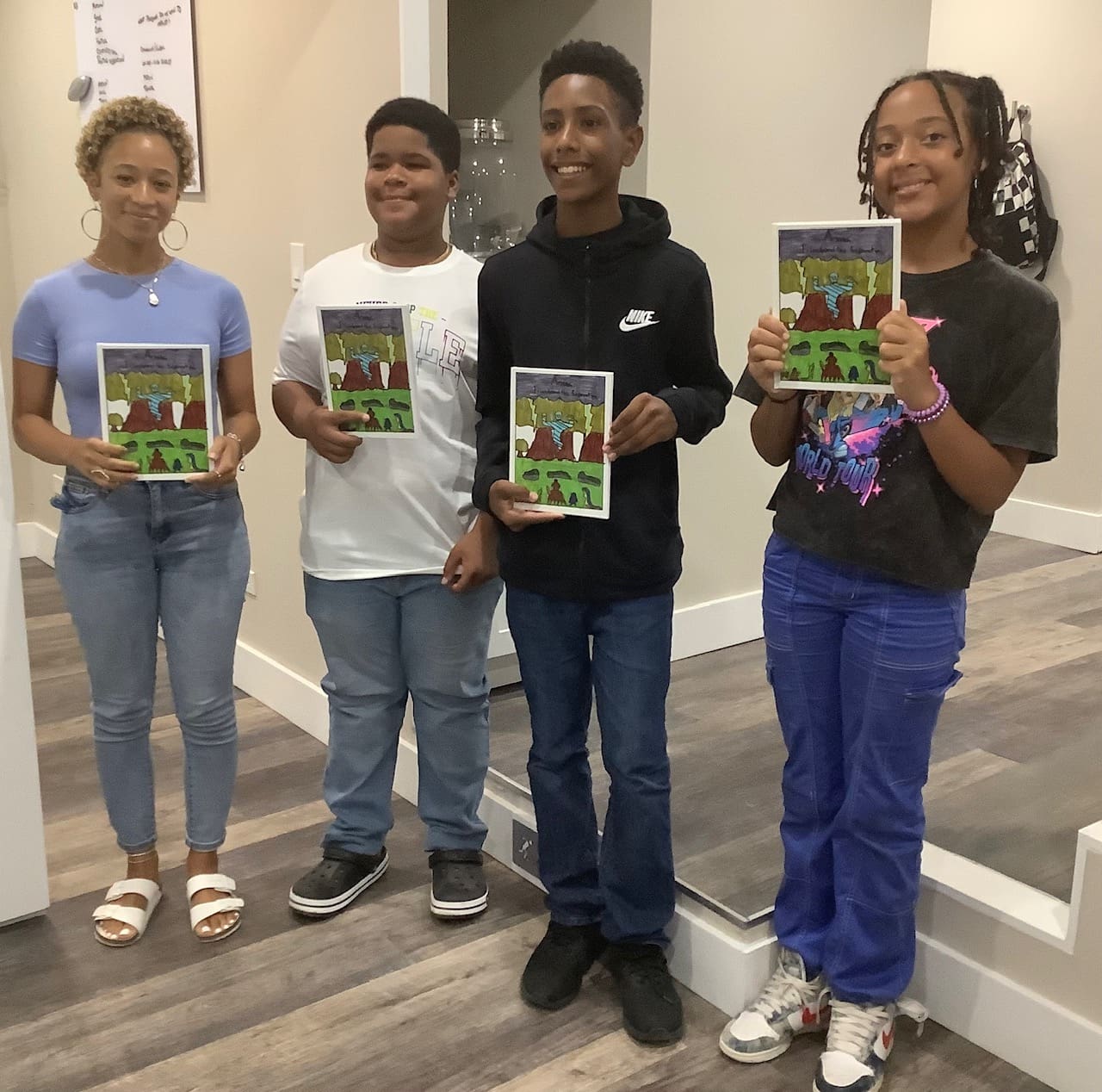 When asked if she anticipated doing more of the young authors' programs, Durand replied, "Yes, I would love to." 
Durand is currently in contact with a principal in one of the local elementary schools. She is hoping to recreate the program with a few of the classrooms in that school.
"This is something I can do, not just with public schools, but also with home-schooled students or in home-schooling programs. They can work together and connect," she said.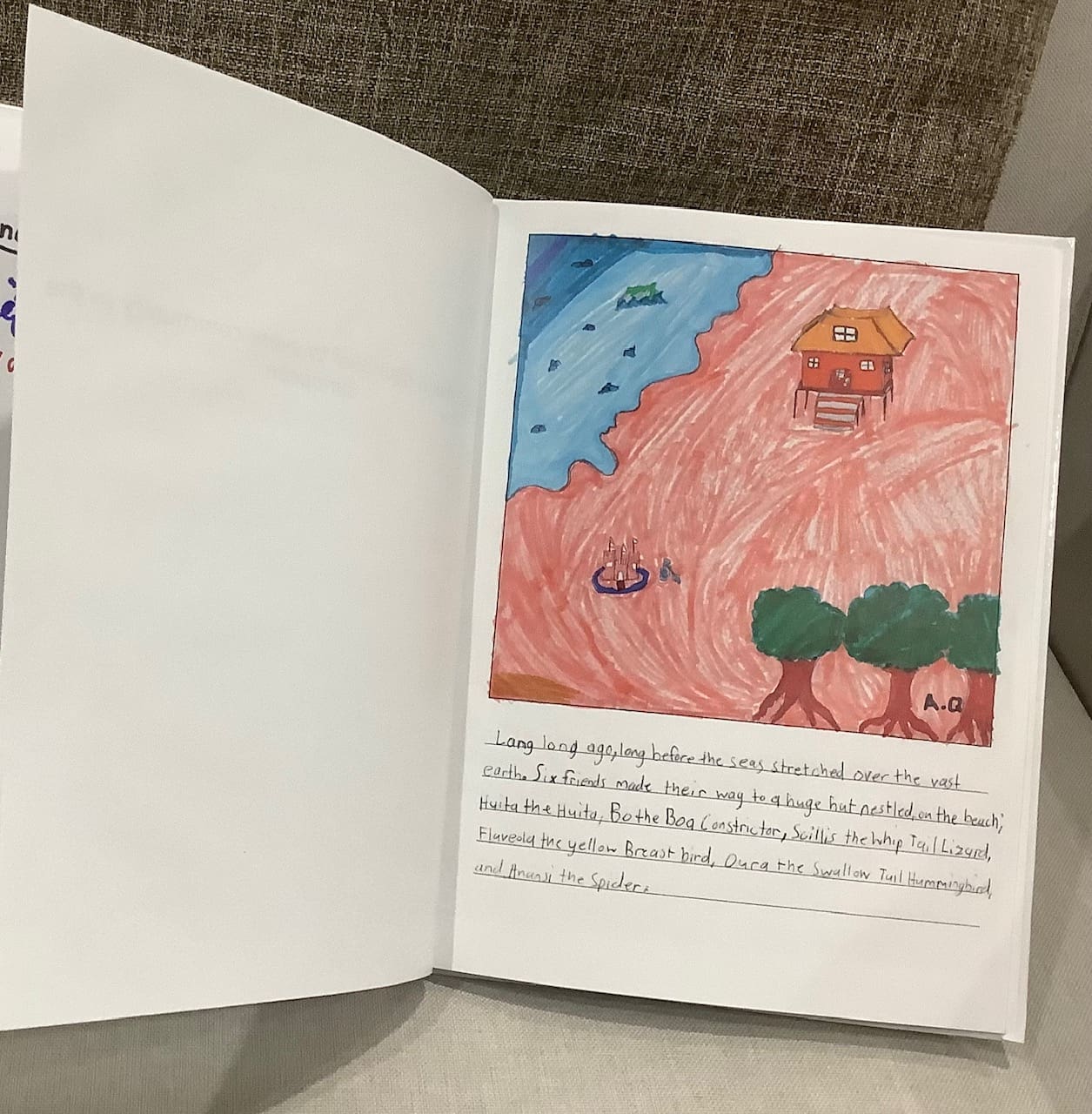 According to Durand, the young author program does not require a group. It also works well with an individual. If a parent wants a child to write a story about trickster tales and what goes into actually writing and publishing a book, Durand is very interested in working with young people in the local community. 
Supporting a program like Project Promise and other non-profit organizations is extremely important, Durand said. "We love to complain that kids are always on their phones, or they're not interacting or getting outside. When we see programs like this [Project Promise] going on in the community, the onus is on the parents to push their students and sign them up for things that can really help them in the future," she said.
"Both students and adults are hesitant to give up their Saturdays, but in the long run, participating in these programs and gaining these skills feed memories and make a life-long impact worth putting the time in," Durand said.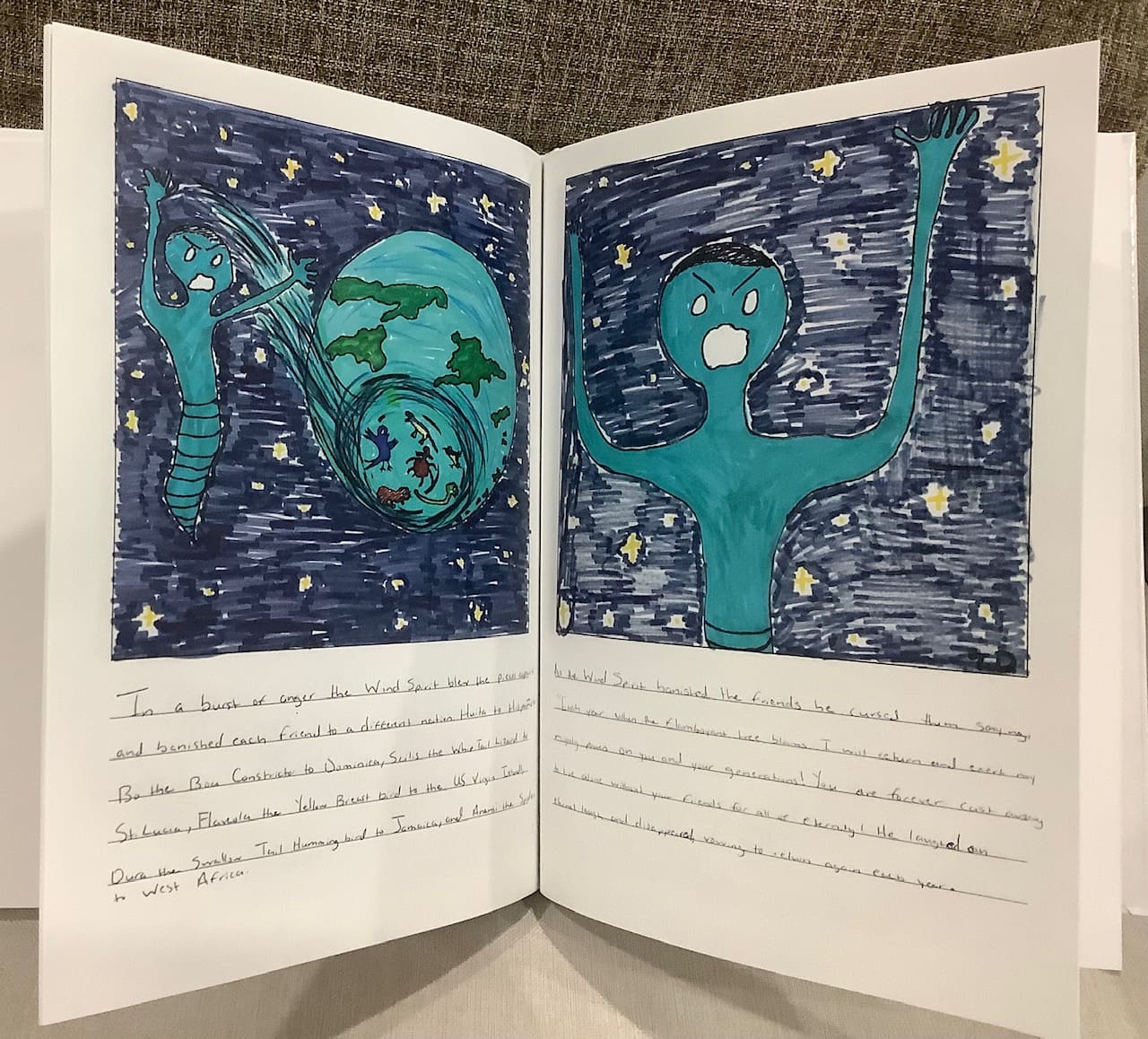 Durand looks forward to working with Project Promise again. "If we can recreate this program with new students or with the students who have already participated, it would work. Next time, we can give students the opportunity to create their own book. That would be exciting to see the different books that each student creates." 
Four of the six young authors in the Project Promise program arrived on Friday evening to pick up their books: Jayden Osorio, Alejandro Quinones, London Curran and Aiden Young, who is the lead illustrator. Aiden's work graces the cover of the book. It was his first time in a Project Promise program and he looks forward to participating in others.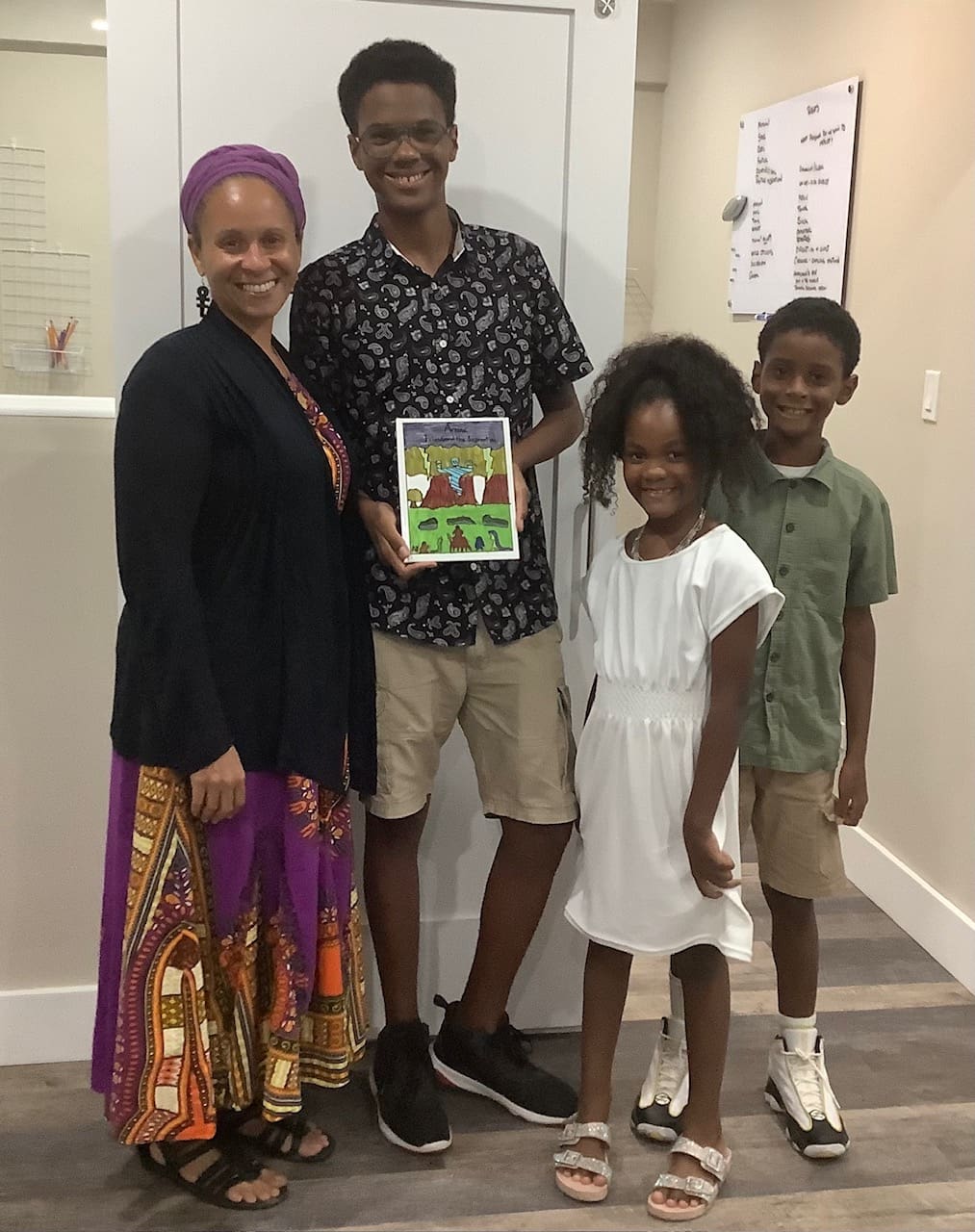 All of the students expressed their delight in seeing their newly published creations.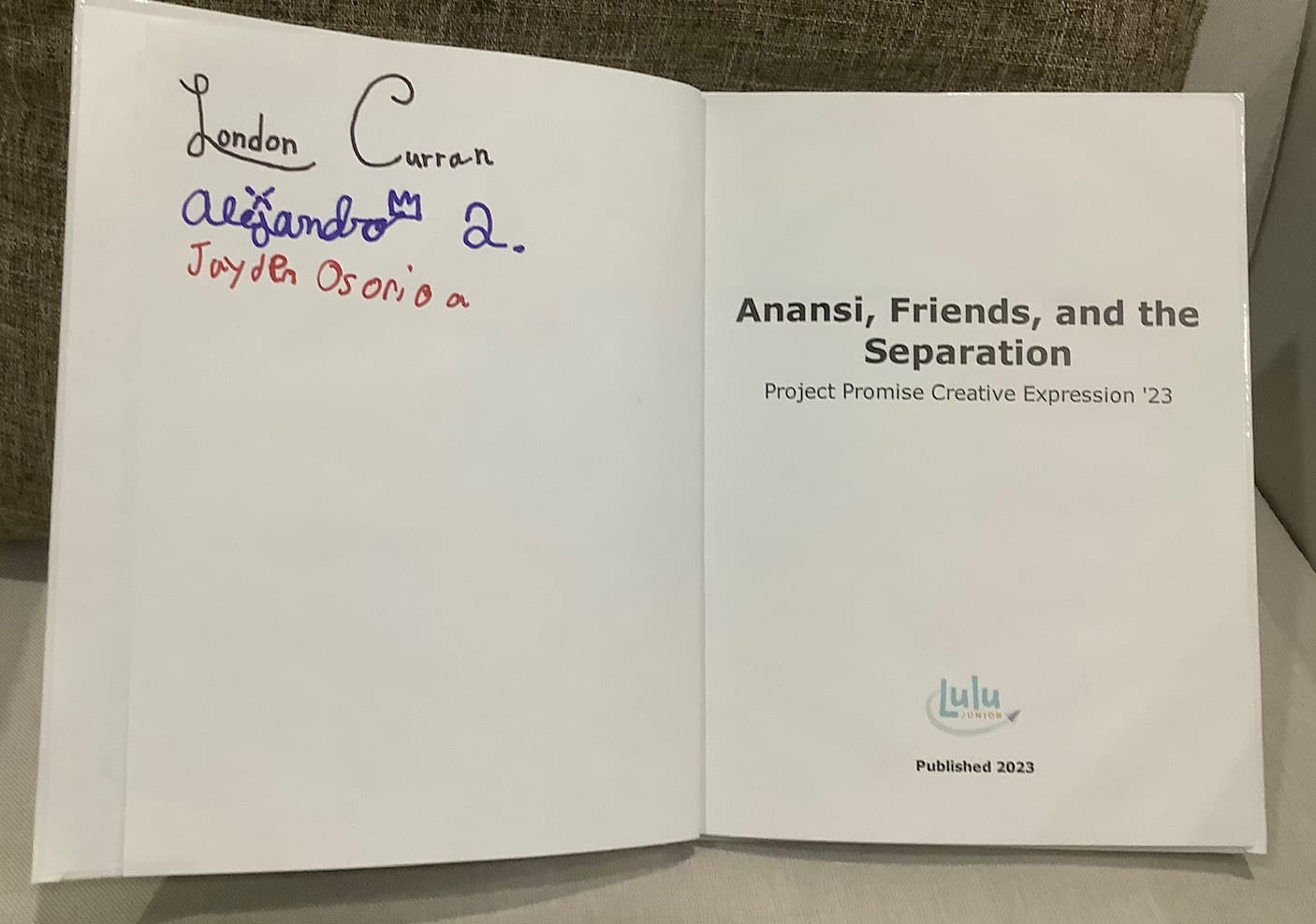 Those persons interested in purchasing one of the published books can go to lulujr.com and key in the Code SU1476820PO  Price: $29.99
For more information:
Projectpromisevi.com
Torhera.durand@lokality.com
lulujr.com (Book-Making Kits for Kids l Lulu Junior)
The Lokali Community