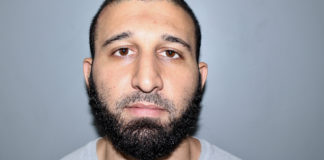 After admitting to taking a set of international flags from the poles at the Cyril E. King Airport and replacing them with black flags a year ago, 30-year-old Alla H. Salem of St. Thomas was sentenced to no more time behind bars.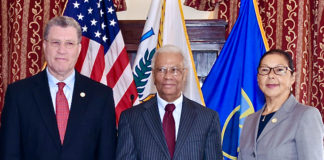 Former USVI tax director Louis 'Lolo' Willis – who is wrapping up a five-year federal prison term for bribery and extortion – has more worries ahead, now that the V.I. Supreme Court struck down his appeal on a separate criminal case.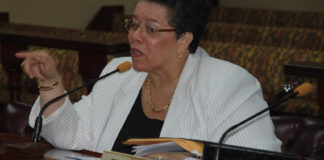 Violet Anne Golden, a former lawmaker and former head of the Casino Control Commission, became the subject of a grand jury indictment alleging embezzlement, conspiracy, wire fraud and obtaining money under false pretenses.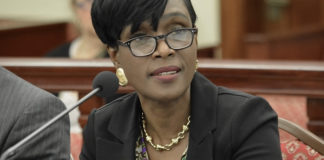 A proposed increase in fines and imprisonment for loitering in the Virgin Islands could be excessive or infringe on the constitutional rights of residents, senators were told Wednesday.
An 18-year-old St. Thomas resident, Tasheem Monsanto, was arrested by the V.I. Police Wednesday and charged with firing shots in the area of Fort Christian.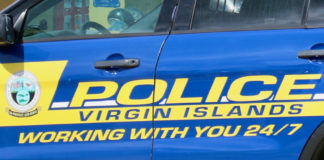 A man whose identity was being withheld pending notification of next of kin as of mid-morning Thursday was found dead of an apparent gunshot wound in the area of Subbase.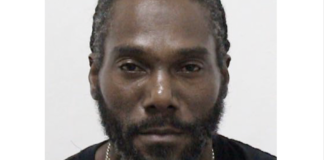 Members of the VIPD's Criminal Investigations Bureau arrested 41-year-old John "Cutter"Moses at around 3:30 p.m. Tuesday. According to the V.I. Police Department, Moses was arrested without incident in Estate Wintberg.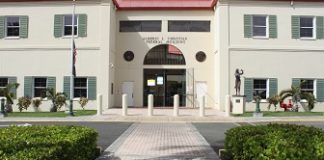 The head of a Puerto Rico-based engineering firm accused of paying $1.2 million dollars in exchange for federal contracts is scheduled to stand trial on Aug. 5.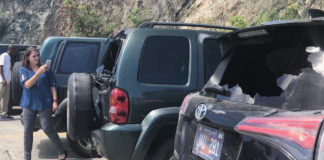 The recent mass destruction of car windows in a St. John parking lot provides a painful illustration of a protracted dispute between the American Civil Liberties Union and the USVI government. That dispute cites ongoing deficiencies at the St. Thomas jail.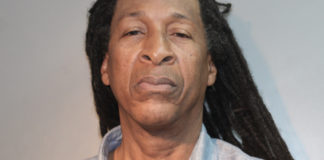 The V.I. Police Department on Monday arrested 60-year-old Ivan Hansen on a Superior Court warrant charging him with two counts of negligent homicide in a traffic accident that took place in February.