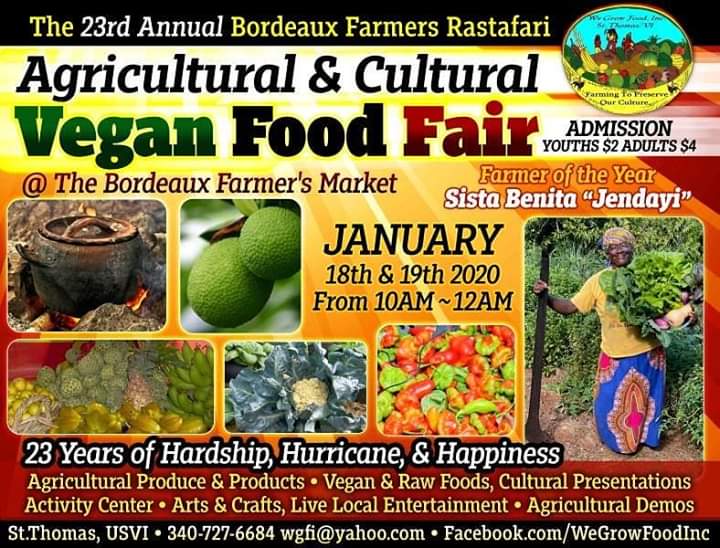 Benita Martin was chosen by her fellow farmers to wear the title of Farmer of the Year and has been a part of Bordeaux's Farmers Rastafari Agricultural and Cultural Vegan Food Fair every year, including this one. On Jan. 18 and 19, when the next food fair is hosted on St. Thomas, Martin will have participated in the event for 23 years straight.
Martin said it doesn't feel like it has been 23 years that We Grow Food Inc. has been putting on the event, and that it has gone by far too quickly.
Though the heart of the event has stayed the same, serving and providing food suitable for an ital diet, several changes have been made over the years to the event's name and its structure.
"We used to build it from the ground up before," Martin said. "We would build with shipping pallets to erect the vendors' stalls, using coconut palms and plastic for roofing. It used to be a lot more preparation work, but now we have a permanent structure."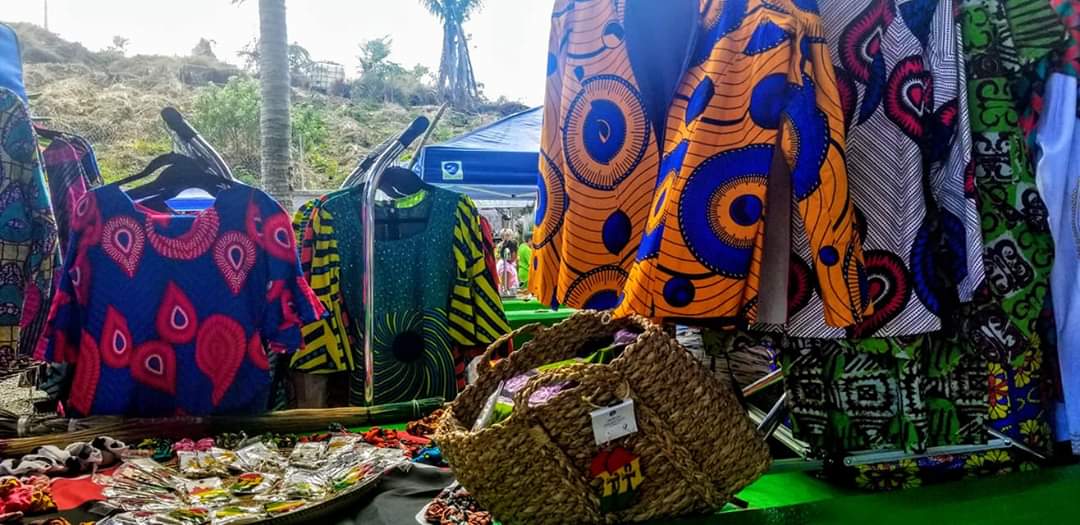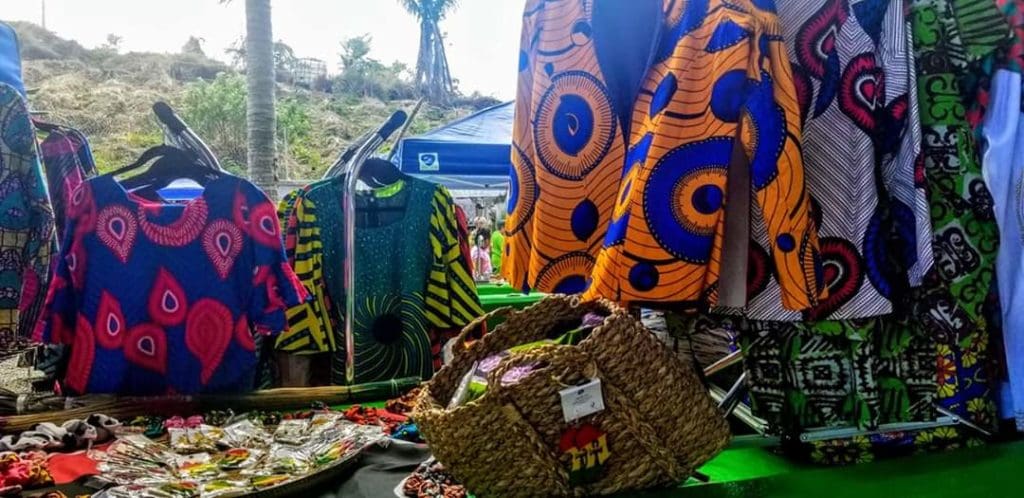 With over 40 vendors attending this year's food fair, Martin said it will be a welcome change to have the open-air facility.
Locally known simply as the Bordeaux Food Fair, Martin said it is important to the farmers to start inserting the word "vegan" into the title.
"Now we use the word 'vegan,' but prior to using the word we would just call it the food fair, but it has always been ital and Rastafarian, so it has always been vegan from the start, but now we have put it in writing to make it more clear," Martin said.
For an admission price of $4 for adults and $2 dollars for children, Martin said guests get access to an array of produce, live performances, agricultural demonstrations and cultural delights.
While perusing the vendors stalls, she said you can find watermelon, soursop, guavaberries, all kinds of greens, sweet potatoes, pumpkins and an array of other produce and prepared foods.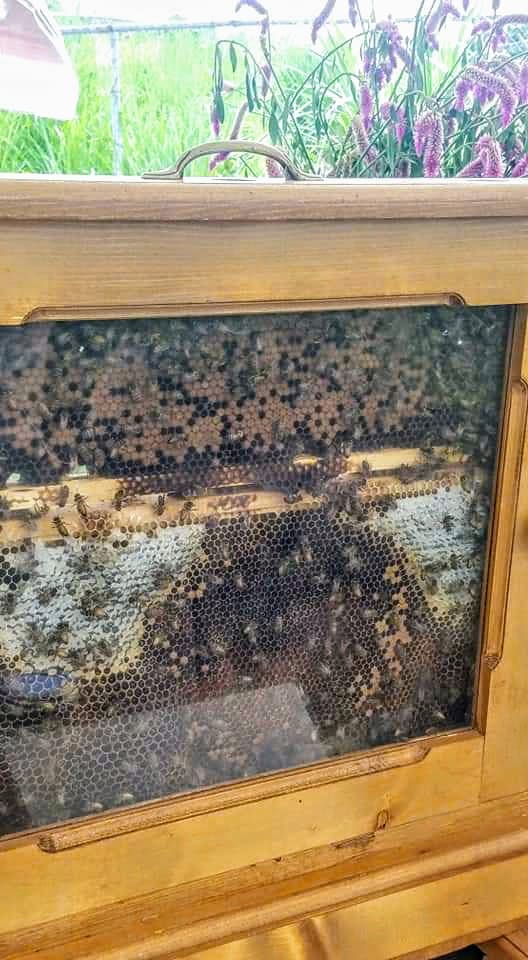 Popular local cuisine will also be provided by Love Living and Speedy Redemption, which Martin said are well established restaurants.
While guests meander the various stalls, Martin said live entertainment will be in the front on the facilities stage. Some of the performers who will be attending are Young Soldiers, Reggae Dynasty, Full Circle, Ulla Muller School Bamboula Dancers, Pan Around the Neck and the Queen Mama African Dancers.
"There will be an array of culture going on," Martin said.
Several workshops and agricultural demonstrations will take place throughout the weekend which will include demonstration on composting, tree care, grafting, container gardening, a chlorophyll workshop, the benefits of alkaline water and broom making. A family youth activity center will also include activities for young ones like pony rides, knitting, tie-dye, basket weaving, t-shirt design, bag making and of course planting.
Martin said it is important to the farmers to keep their culture alive and part of that is sharing it with the youth. She added how over the years she has found more young people attracted to healthy eating, organics and farming in general.
"More young people are embracing having organics as part of their diet and inquiring about nutritional information. I know they call them 'millennials' but I call them the new wave of hippies, and they have really come on board. You see how the mentality of the youth has changed not just with eating but the interest in their environment," Martin said. She explained that without a healthy environment, you are not going to have healthy food.
Martin herself started farming in April of 1995 and the name of her farm is Meder Mogzit, which means land caretaker. "And that is what I believe as farmers we are, we are the caretakers of the land and because of that I practice bio-dynamic farming."
Martin said that bio-dynamic farming is a great way to keep a healthy environment. She said she is constantly adding to her composting bins and creating various composting brews. And because of this she is able to keep healthy soil which in turn produces healthy plants and food she can be proud of when sold to customers like those at the food fair.
The Farmer of the Year said she was highly honored to be a part of the event.
"To me, I am a young farmer, because many of the farmers who grow food on the island have been doing it for over 30 years. And I just feel very honored that my fellow farmers have chosen me to be Farmer of the Year," Martin said.
Along with her fellow farmers, Martin too will be at the food fair selling the produce she has cultivated with her own hands. She said she has been told her greens are the best tasting greens some patrons have ever eaten, and she hopes to share them will attendees as they enjoy the market.
Though We Grow Food Inc. has been providing healthy food for 23 years, Martin said she would say it has been much longer that the farmers of the territory have been supplying the islands with valuable nutrition. "But it has been a very successful fair. It's a wonderful time to see families come together and I think anyone who wants to come and try eating clean, healthy, organic food and purchase it for their own homes, should come. They should come and enjoy themselves."
The food fair takes place this weekend, January 18 and 19, at the Bordeaux Farmer's Market and runs from 10 a.m. till 12 a.m. each day. Visit facebook.com/WeGrowFoodInc for more information.