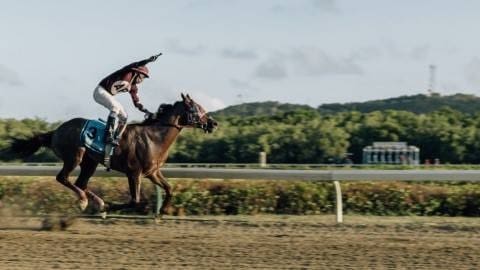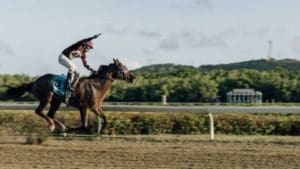 A federal judge ruled late last week that there is no difference between electronic slot machines and video lottery terminals. That ruling by District Court Judge Curtis Gomez changed the course of a civil lawsuit brought on by Southland Gaming LLC against the Government of the Virgin Islands.
As a result of that declaration, a scheduled June 1 civil trial has been cancelled. Instead, lawyers representing the parties are asked to submit written arguments that the court will use to settle outstanding issues. Those issues are expected to determine who will cover legal costs incurred by the prevailing party.
The problem, according to attorney Arturo Watlington Jr., who represented Southland when it penned a 2003 deal with then-Governor Charles Turnbull, is the company was awarded an exclusive franchise to install, operate and service video lottery terminals in the St. Thomas-St. John District. The 2018 lawsuit accused the government of breach of contract and violating the gaming company's rights under the U.S. Constitution.
"It is a straight case of breach of contract and a violation of Southland Gaming's constitutional rights under the exclusivity clause," Watlington said. "In the end, Gomez's ruling is a matter of remedy."
In 2018 then-Gov. Kenneth Mapp announced a deal with VIGL Operators, LLC. The deal was billed as a sports tourism initiative. The VIGL plan called for large-scale upgrades to the Randall "Doc" James Racetrack on St. Croix and the Clinton Phipps Racetrack on St. Thomas.
Under the deal, VIGL would invest $27 million to cover the costs of upgrading. They would then work to set up and promote the Virgin Islands as a sports tourism destination with frequent racing schedules and guaranteed purses for competing horse owners.
The planned upgrade included installation of 200 electronic slot machines in the clubhouses at both racetracks. Southland executives expressed concerns about the competition and potential revenue loss.
USVI officials said that since 2003, Southland has contributed more than $300 million to government revenues from lottery terminal proceeds.
In the District Court opinion, Gomez said two laws passed by Legislature in support of the VIGL deal failed to draw a distinction between video lottery terminals and slot machines. After the racetrack deal was reached in November 2016, lawmakers passed Act No. 7952 and Act No. 7953, providing the legal definition of an electronic slot machine.
Modifying language added later said a video lottery terminal is not a slot machine. Gomez called that a ruse.
"The Government of the Virgin Islands argument is wanting. Saying something is so does not necessarily make it so," the judge said.
For now, there is only speculation about what will become of the VIGL racetrack initiative. Development stalled after the passage of hurricanes Irma and Maria in 2017. Efforts renewed in May 2019 when VIGL Chief Operating Officer Lance Griffith told the Source about the expansion of the track on St. Croix from ⅞ of a mile to a regulation mile and improvements to drainage culverts.
At that time, developers had spent $14 million on venue improvements in the territory.