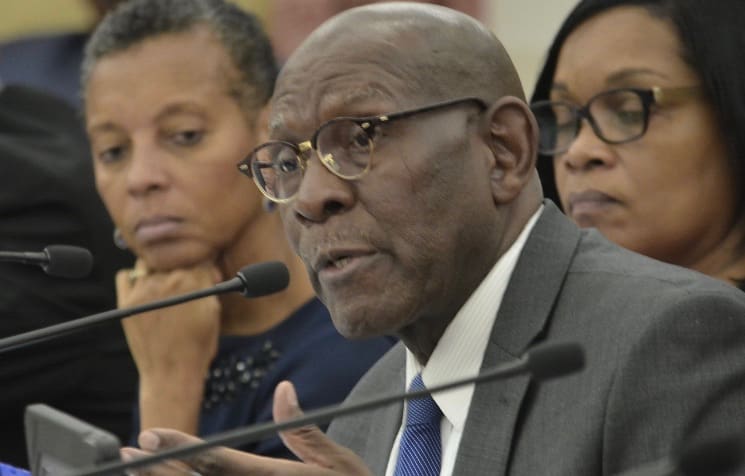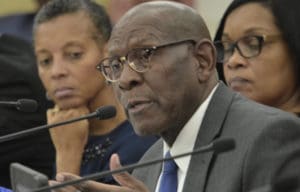 In his report to the board of trustees Saturday, University of the Virgin Islands President David Hall said the ability to tap into a range of federal funds played a "tremendous role" in keeping UVI stable, as administrators spent the past three months balancing costs and keeping staff, with the needs of faculty and students financially impacted by COVID-19.
UVI transitioned to remote learning in late March and asked its students to move out of the residence halls to prevent the spread of the virus. Exceptions were made for about six students who would be "in greater harm" if they did move home, Hall said, but with the campus empty, the university looked at not only reimbursing those students who moved out for living expenses but for student activities, health services and laboratory fees, among other things, that could be used next semester for those returning. A little more than $500,000 in refund checks were processed, while Hall said administrators decided not to reimburse technology and property fees since they were assessed based on costs that he explained were "still being borne" by the university.
To help, UVI applied for and received a U.S. Education Department grant of $856,868 that could be directly distributed to students financially impacted by COVID-19.
"Each institution that received funds were provided guidelines to follow but were also given some discretion to apply the funds in a manner most appropriate to its institution and student body," Hall said. UVI opted to develop three sets of criteria for distributing the funds. Every student who qualified within the three categories received some form of support, while the remaining funds were used to address specific losses they incurred due to COVID-19.
Hall said:
– Students enrolled in the spring semester who qualified for federal Title IV funding and remained enrolled after March received a technology allowance of $125 per month for three months. A total of $667,125 was set aside in this category for 1,779 students;
– Students who had "unusual and compelling financial losses due to COVID-19" were eligible for additional support and had to submit an application explaining their circumstances. A three-person administrative panel will be reviewing the requests and making the final decisions, but Hall said $100,000 has been set aside in this category; and
– Graduates who moved out of the territory but choose to return in December to receive their degrees will be reimbursed for airfare and hotel expenses up to $1,000. Nearly $90,000 was set aside in this category.
An additional $1.8 million in federal funding provided to Historically Black Colleges and Universities helped prevent employee layoffs and furloughs, as UVI was notified in May by the USVI government that its budget was being reduced by $3.3 million for the current fiscal year, Hall said. While UVI is a semi-autonomous agency, its payroll and other expenses are covered by the General Fund and other special government funds.
To reflect the cut, UVI's board approved a nine percent reduction in the current fiscal year budget, from $47.1 million to $46.9 million, with $38.6 million coming from the territorial government.
Hall said another $1.2 million in federal Coronavirus Aid, Relief and Economic Security Act funding was awarded to UVI's Small Business Development Center and will be used for eligible projects and hiring qualified local contractors to help local businesses affected by the pandemic.