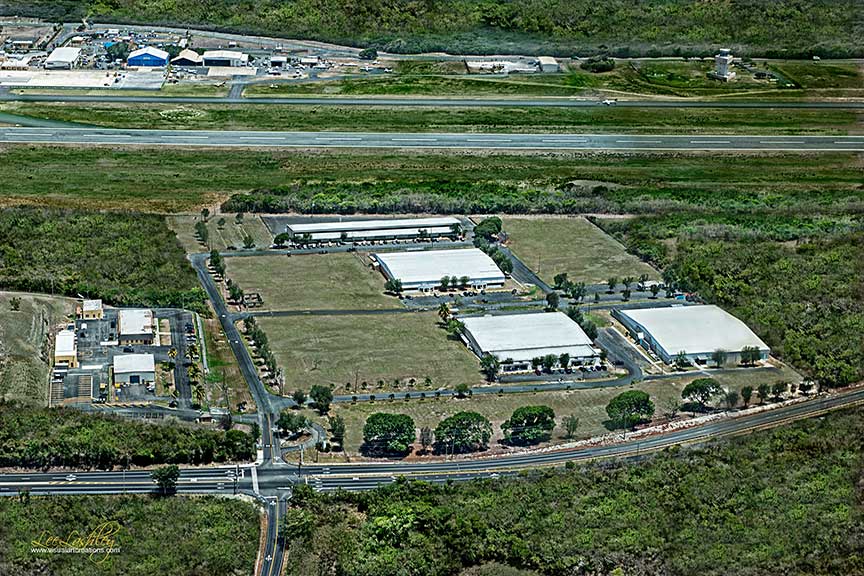 The Economic Development Park Corporation considered new lease requests at its meeting on Tuesday, including from the manufacturer of rapid COVID-19 tests and a hemp grower seeking to build a processing plant on seven acres of land that could employ up to 400 people.
North American Diagnostics LLC, which produces rapid oral antigen tests for the coronavirus, is seeking to lease 9,900 square feet at the William D. Roebuck Industrial Park on St. Croix at a rate of $10 per square foot, or $99,000 per year, said Economic Development Authority CEO Wayne Biggs Jr. The company is seeking a five-year lease, with the option of an additional five years, he said.
ELAXiMA TechStyles, Inc., which plans to grow and process hemp, is seeking to lease 7,000 acres of raw land at the park at $10,000 per acre for a term of 25 years, with the option to renew for another 25 years, said Biggs. The company intends to erect a manufacturing plant, and any improvements would convey to the EDA at the end of the lease, said Biggs. The business would employ 300 to 400 people, he said.
While a motion to approve the lease for North American Diagnostics passed unanimously, ELAXiMA's request for a 25-year term, with the possibility of another 25, gave board members pause as the deal involves a lengthy sublease of a ground lease of land owned by the V.I. Port Authority and will need that agency's blessing, according to board secretary Haldane Davies.
According to its website, ELAXiMA is a "next-generation material science company using a disruptive hemp processing, water and energy technology [to manufacture] hemp fiber and nanosized hemp powder, commodity products with known uses in the textile and apparel industries, cosmetics, medicine and more."
Ultimately, board members unanimously passed a motion permitting Biggs to negotiate a Pro-forma lease with ELAXiMA for their future consideration.
"I can't give them a blank check," said board member and Agriculture Commissioner Positive Nelson. "Before we just say yes, I want to know what these people will be putting up," he said.
"We're tired of being peasants in paradise," said Nelson, who said the lease terms seemed too low to him. "This ain't no regular market commodity," he said.
Davies suggested that Biggs seek 25 years of lease payments – or $1.7 million – upfront, and a revenue-sharing agreement of 1 to 3 percent, "so we are taking a more strategic business approach."
The $1.7 million could be reinvested at 8 to 10 percent interest to work for economic development in the territory now, not in 25 years, said Davies. While board member Philip Payne suggested such a high return on investment might be unrealistic, Davies said it "is quite possible. Investors do this on a regular basis. It all depends on how you have your assets invested."
In other business, the board unanimously approved a lease amendment for Leatherback Brewing Company so that it can add 4,000 square feet of space to its existing operation in Building 2 of the industrial park for an additional $16,000 per year plus common area charges.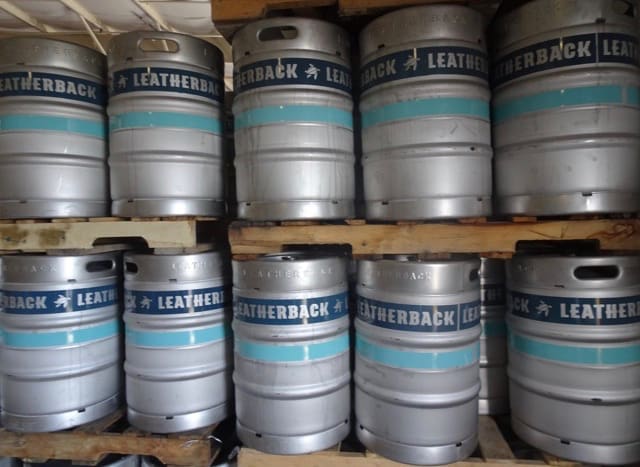 The brewery is now shipping its products to Puerto Rico, South Florida, Texas and other Caribbean islands, said Biggs and has begun exporting for other companies under its Caribbean Crafted Distribution label. Customers include Mutiny Island Vodka, Itiba Health and Beauty, Zingzang cocktail mixes and Tresclavos Rum, according to the website.
"As they continue to grow, they are in need of that space," said Biggs. Additionally, the brewery recently had to halt production for three weeks when it ran out of cans for bottling due to supply chain interruptions caused by the COVID-19 pandemic, he said. "They're trying to alleviate that problem in the future."
The board also voted to charge off an outstanding rent balance of $45,417 owed by Ergenics, Inc., with five yeas and Nelson abstaining. Efforts to collect outstanding rent payments, including filing an affidavit of noncompliance in V.I. Superior Court, have proven fruitless, and there has been no contact with the CEO since September 2017, said Biggs.
He will continue legal action in a bid to recover the funds, said Biggs.