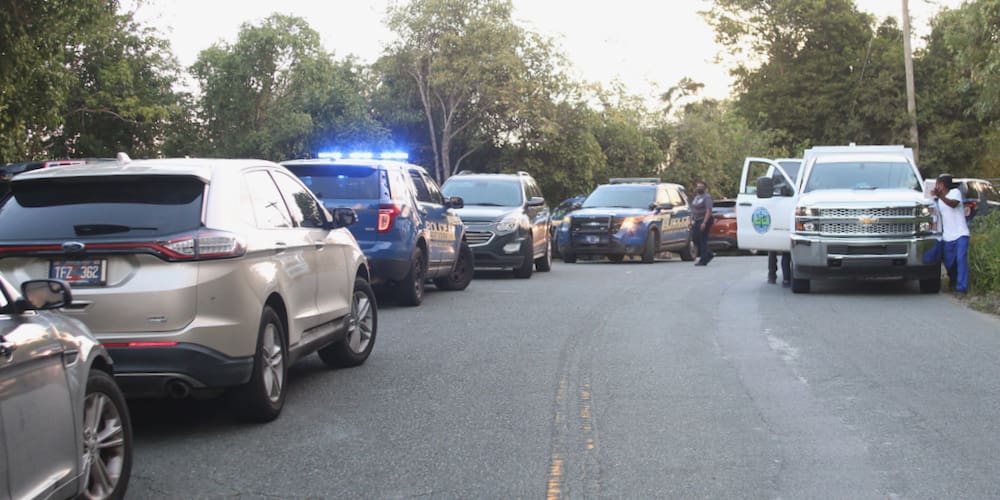 The V.I. Police Department is investigating two homicides that occurred in separate incidents on St. Thomas Tuesday.
The deaths were the first two homicides on St. Thomas since the beginning of the year, the 12th and 13th in the territory, according to the Source homicide list.
The victim of the morning shooting death was identified as Bill John-Baptiste, 49. The evening's victim's identity was withheld pending notification of next of kin.
Estate Dorothea
– According to police, at 4:51 a.m. Tuesday the 911 emergency call center received a report of a man down in Estate Dorothea, in the vicinity of the dumpsters. Officers traveled to the area and found an unresponsive male identified as John-Baptiste, with multiple gunshot wounds.
Emergency medical technicians on the scene checked the victim and found no signs of life.
The Source reported 10 years ago that a man by that name is a former V.I. Port Authority officer who was convicted of kidnapping in 2011, along with Enid Edwards and Francis Brooks. Edwards and Brooks were also convicted of an array of other crimes.
John-Baptiste was convicted for arresting taxi driver Yvese Calixte in 2008 for a parking violation, a non-moving, non-criminal offense. The three were convicted by a jury for reportedly holding her in jail without charge until they were paid $1,000. He was sentenced to five years in prison in 2012.
Previously, he was a V.I. police officer. In 1999, he was the victim of a shooting assault by another officer, who was reportedly his girlfriend.
Oswald Harris Court
Tuesday night the police confirmed that around 7:58 p.m. a shooting incident took place in the Oswald Harris Court housing community and one person was dead.
Officers traveled to the area and found an unresponsive male suffering from gunshot wounds. The gunshot victim expired at the scene a short time later.
Police withheld the victim's identity pending notification of next of kin.
This case is presently under investigation by the Criminal Investigation Bureau. More information will be forthcoming as details become available.
St. Thomas-St. John District Chief of Police Steven Phillip urged the community to come forward with information. Anyone with information about either to contact police by calling 911, the Criminal Investigation Bureau at 340-774-2211 or the anonymous tip services, Crime Stoppers USVI, at 1-800-222-8477 (1-800-222-TIPS).
* The Source homicide list is based on reports from the VIPD, but unlike the police list or lists from some other media, the Source does not include suicides or vehicular homicides, which can lead to a difference in the number of incidents reported.