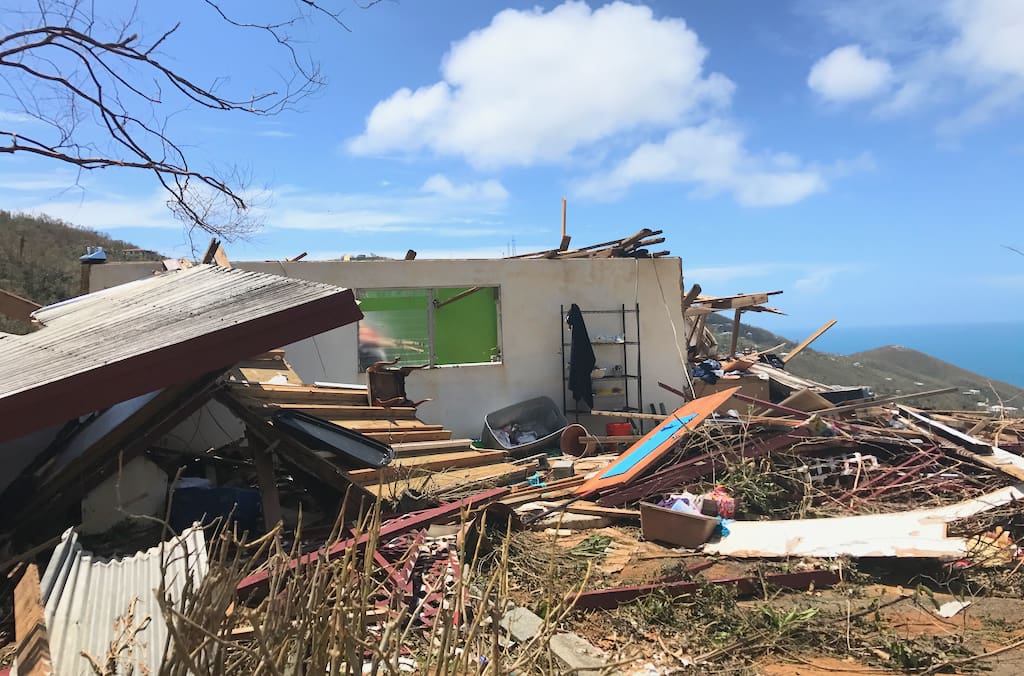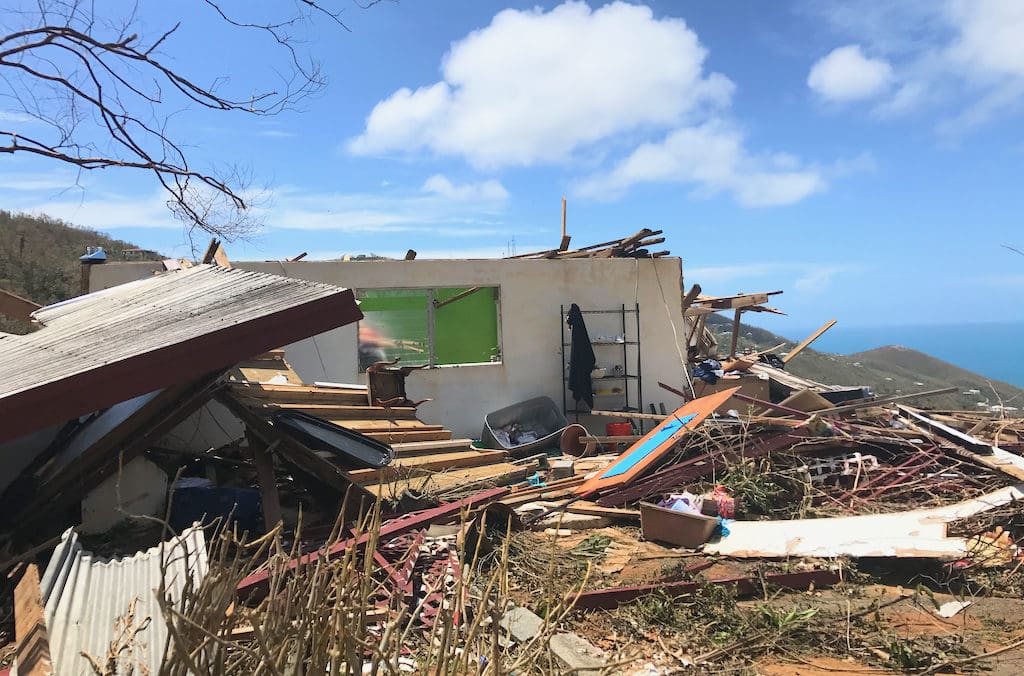 It's that time of year again – the impending start of hurricane season, when everyone becomes a meteorologist, and the bane of Ernesto Morales' existence.
"Everybody becomes a meteorologist during hurricane season. A few months ago, everybody was a doctor" regarding COVID-19, said Morales, an actual meteorologist in charge of warning coordination at the San Juan, Puerto Rico, office of the National Weather Service. "That's something that works against us."
Rather than focusing on what might be coming from the season that runs June 1 through Nov. 30, or if it is going to be better, or worse, than previous years, Morales' message is simple: "Just be prepared. That's the answer to the question of whether it's going to be an active season."
"Right now there are a lot of entities coming out with forecasts," and the National Weather Service will release one on May 20, said Morales, who works closely with Gov. Albert Bryan Jr.'s cabinet on the territory's hurricane preparedness. "It's good to know about this outlook, but the important thing is, we need to be prepared."
Conditions currently are favorable for storm development, Morales said, with local water temperatures one degree Celsius above normal. "Hurricanes need water above 81 degrees Fahrenheit, and we are already at that level. We've got the warm waters – it is the fuel for these systems," he said.
Additionally, the tropical Pacific Ocean is currently in a neutral El Niño-Southern Oscillation phase, or ENSO, meaning neither El Niño nor El Niña is dominating, creating a more favorable environment for storms to develop, Morales said. When El Niño dominates, strong upper winds form across the Atlantic and shear storms before they can develop, he said. When La Niña dominates, those winds are not as strong, though Morales said there is not a good correlation with storm development in such cycles – the year could be active or not.
While most outlooks so far agree that the 2021 season will be above average, with 17 named storms, they cannot predict where or when hurricanes will develop or if they will cross the territory, just the potential for them to happen.
"It only takes one storm to be an active season," Morales said. "People say 1992 was a quiet year, but don't say that to people in Miami," where Hurricane Andrew made landfall near Homestead as a Category 5 storm on Aug. 24 that year, devastating the region. It was one of just four hurricanes that season, but it broke the record books.
"The question isn't if it's coming or not, the question is, are you ready?" Morales said.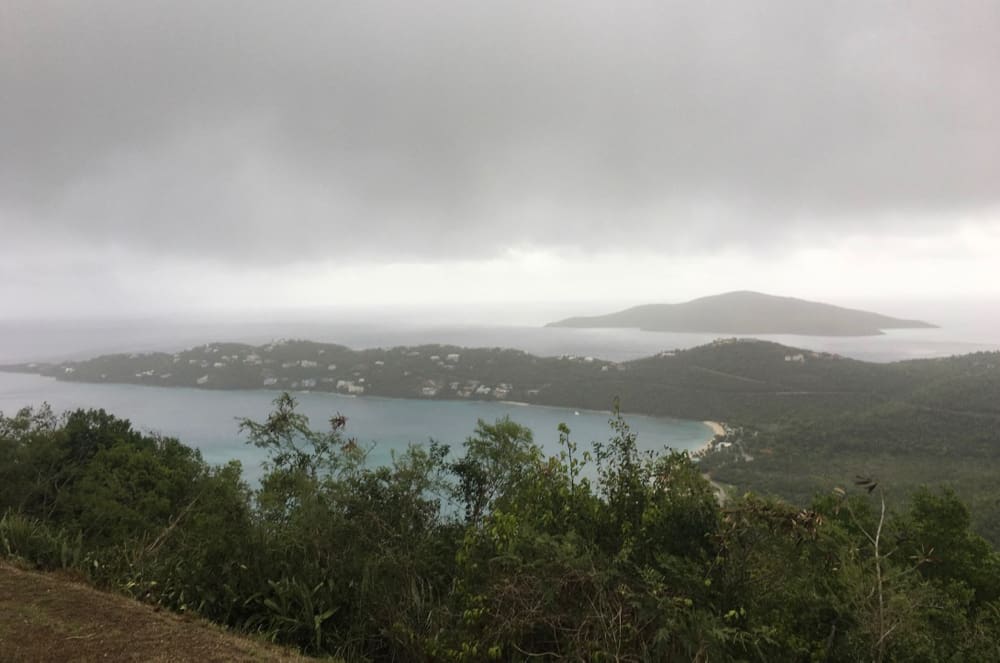 The U.S. Virgin Islands government has been working for months to ensure it is prepared for what the season might bring, said Stephen De Blasio, deputy director of logistics at the V.I. Territorial Emergency Management Agency.
"As you're well aware, any sheltering capacity we have is a little less than what we've had in the past," De Blasio said, in part because some facilities were damaged in hurricanes Irma and Maria in 2017, but also because COVID-19 physical distancing protocols mean the shelters the territory does have will not be able to house as many people.
To that end, the V.I. Human Services Department issued an appeal in March, seeking the community's help in identifying suitable structures to serve as evacuation shelters for the 2021 season.
So far the response has been good, De Blasio said, and the government is working with private schools and churches that could provide shelter not just during a storm, but also longer-term in the event of widespread destruction like the territory saw with hurricanes Irma and Maria.
Shelter assessments and inspections have been ongoing for weeks, de Blasio said, including at traditional sites such as senior centers and public school gymnasiums and cafeterias, on St. Thomas, St. Croix, St. John and Water Island.
The effort involves a host of agencies, departments and organizations – VITEMA, Education, Health, Fire, Police, Public Works, the Red Cross, Territorial Americans with Disabilities Act Coordinator Julien Henley, and sometimes FEMA, among others – under the direction of Human Services, De Blasio said.
They meet weekly to discuss, not just shelters, but also other preparations, such as evacuation plans and distribution points for water, food and tarps after a storm, as well as COVID-19 protocols.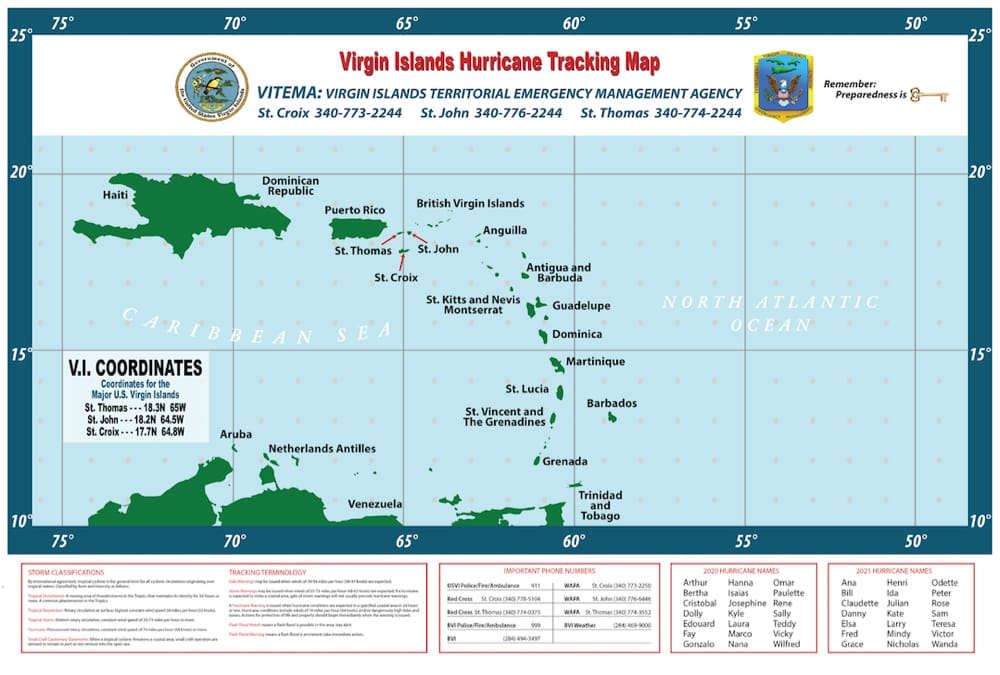 "We've got the full complement of all the representative agencies," De Blasio said. "We're working it really hard."
Morales sits in on those weekly meetings, too. It is his office that will be responsible for guiding decision-making when a storm threat looms. While the National Hurricane Center advises on the trajectory and intensity of storms, the National Weather Service in San Juan is responsible for determining what and where the local impacts will be, from wind and rain to flooding and erosion.
"That's our job here," Morales said. "When you are the chief of an agency, you can't make your decision based only on one thing. You need to know when the storm is coming, but also you need to see what are going to be the local impacts," and that differs with every single storm, he said.
A good example is the 2017 season, when Hurricane Irma devastated St. Thomas and St. John, while St. Croix bore the brunt of Hurricane Maria's wrath just two weeks later, Morales said.
"Maybe it's not going to be a hyperactive season like last year – last year was ridiculous, with 30 named storms," though luckily quiet for the U.S. Virgin Islands, Morales said. He hopes it stays that way.
"The infrastructure is not there yet," after the 2017 season, Morales said. "We don't need a direct hit to have significant damage or impacts. To only have a system near us could be bad news."
Which brought Morales full circle to his central message.
"Planning is very important – the plan is not made when you hear the storm is coming. Sit down and remember what happened with Irma and check out what went wrong and what went right. Try to work on that. The same with St. Croix [and Hurricane Maria] – you've got a big storm fresh in the memory," Morales said.
"It's nice to know if we are going to have an active season, but for me and my family, I make sure we are already prepared," Morales said.