U.S. Virgin Islands native Dr. Marcella Nunez-Smith, one of the nation's foremost experts on health and healthcare disparities, has been appointed the C.N.H. Long Professor of Medicine and Epidemiology by Yale University, effective July 1.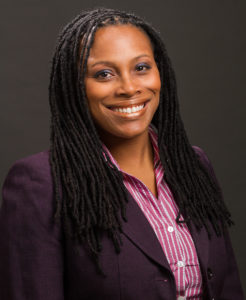 The new post adds to a long list of accomplishments by the 1992 graduate of All Saints Cathedral School on St. Thomas, who since January has served as chair of President Joe Biden's COVID-19 Health Equity Task Force and senior advisor to the White House COVID-19 Response Team.
In 2011 she established the Eastern Caribbean Health Outcomes Research Network (ECHORN), a research collaborative spanning four Eastern Caribbean islands that supports chronic disease research projects and works to enhance health outcomes research and leadership capacity in the region.
Over the past year, as the COVID-19 pandemic brought national attention to the health and healthcare disparities experienced in marginalized populations, she received National Institutes of Health funding to leverage ECHORN to improve the COVID-19 testing cascade in Puerto Rico and the U.S. Virgin Islands, according to a Yale University press release announcing her newest appointment.
In an interview in January with the New York Times, Nunez-Smith recounted how high blood pressure that could have been treated led to a stroke that left her father, Moleto "Bishop" Smith, partly paralyzed and with slurred speech when he was only in his 40s — and spurred her work in medicine.
"He was a champion and a fighter," Nunez-Smith told the New York Times. "But my memories are of a father who had to live life with this daily reminder of how we had failed in terms of our health care. I don't want another little girl out there to have her father suffer a stroke that is debilitating and life-altering in that way."
Beyond her work on behalf of the USVI and wider Caribbean, Nunez-Smith is the inaugural associate dean for health equity research at Yale School of Medicine; professor of internal medicine, public health, and management; director of the Office of Health Equity Research; founding director of the Equity Research and Innovation Center; and director of the Center for Research Engagement, among a half dozen other roles.
Her research focuses on promoting health and healthcare equity for structurally marginalized populations, with an emphasis on centering community engagement, supporting healthcare workforce diversity and development, advancing patient reported measures of healthcare quality, and identifying regional strategies to reduce the global burden of non-communicable diseases, according to the press release.
Nunez-Smith also is the principal investigator for many National Institutes of Health and foundation-funded research projects, including an NIH/National Cancer Institute-funded project to develop a tool to assess patient reported experiences of discrimination in healthcare, the press release stated. She has investigated the promotion and retention of diversity in medical school faculty and has published numerous articles on the experiences of minority students and faculty, it said.
Nunez-Smith has mentored dozens of trainees and has received numerous awards for teaching and mentoring, Yale said in its press release. She earned her B.A. in biological anthropology and psychology at Swarthmore College and her M.D. from Jefferson Medical College. She is board certified in internal medicine, having completed her internal medicine residency training at Harvard University's Brigham and Women's Hospital and fellowship training at the Yale Robert Wood Johnson Foundational Clinical Scholars Program, where she received her M.H.S.
Nunez-Smith is the daughter of Maxine Nunez, longtime University of the Virgin Islands professor also associated with Yale, and sister of Moleto A. Smith Jr., executive director of the St. Thomas East End Medical Center.