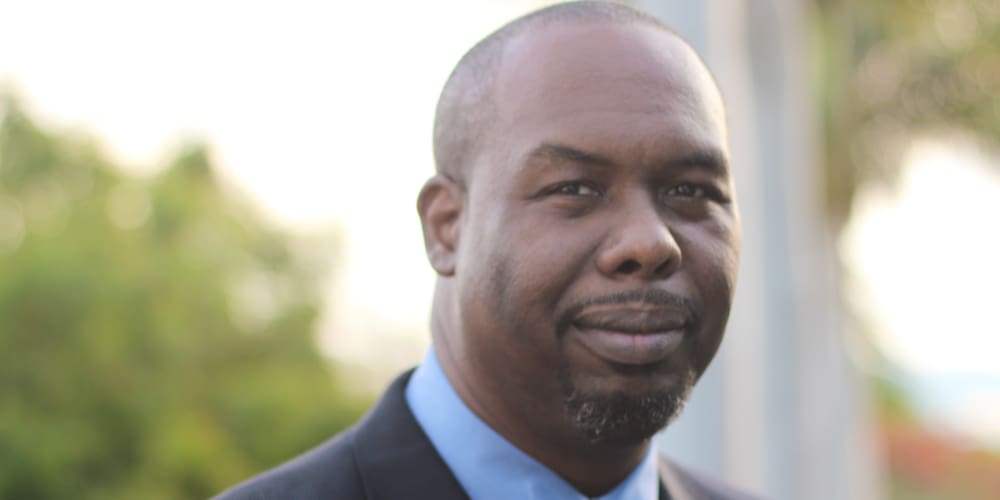 The Bureau of Information Technology and the Department of Agriculture both expect unusually large budget increases for the upcoming year, based on their budget presentations to the Legislature Tuesday.
Agriculture's increase is largely fed by increased personnel costs while the Bureau of Information Technology's increase reflects a $5 million bump up for professional information technology management contracts.
BIT oversees and manages the government's data and information management software and hardware, from email service to Microsoft licensing to emergency communications.
Executive Director Rupert O. Ross told the Finance Committee Tuesday the BIT is planning to procure "IT Managed Services" for the upcoming two fiscal years.
Those services include four big IT management services: The ServiceNow Citizen Service Management and IT Service Management applications, and the implementation and integration of the SolarWinds Orion Platform application and Polling Engine service.
Ross said the Citizen Service Management package will help modernize the V.I. government's services.
"By using the intelligent automation, tracking, and reporting of the ServiceNow platform with an intuitive citizen interface, BIT can quickly create the workflows needed to ensure that the right person has the right information to quickly fulfill citizen services while simultaneously ensuring that citizens understand the progress of each of their requests," he said. It gives the bureau access to a team of experts to help with everything from network maintenance support to cybersecurity support.
Those new IT services are budgeted at $5 million for fiscal year 2022, making up the bulk of the bureau's $7.9 million IT infrastructure budget for FY 2022.
Another big part of the budget is $3.3 million for Microsoft licensing and support. That amount, slightly increased from the year before, supports over 4,700 users, Ross said. That comes to roughly $700 per user.
Wages, salaries and benefits for BIT's 19 filled and six vacant, funded positions come to $2.3 million.
Adding on utilities, supplies and other services and charges brings the total BIT budget for FY 2022 to $14.7 million, a sharp jump up from $7.8 million for FY 2021, but a smaller increase from the FY 2020 budget of $12.1 million.
Agriculture Commissioner Positive Nelson presented that agency's proposed FY 2022 budget of $8.2 million. That is a 38 percent increase from the current FY 2021 budget of $5.9 million.
Most of the increase is driven by increased costs for salaries, wages and benefits, which increase by $1.4 million from FY 2021, he said.
The FY 2022 Agriculture Department budget includes $6.3 million from the government's General Fund; another $1 million from the Tourism Advertising Revolving Fund, paid from hotel room tax receipts; $764,000 in federal funds, and $140,000 from fees for services.
Both of the department's abattoirs, used to slaughter local goat, sheep and cattle, have faced difficulties since the storms of 2017. The St. Croix abattoir reopened in May 2020, but has closed at least twice since then for maintenance and repairs. Most recently, it closed on May 24 for emergency repairs.
Nelson said the St. Croix facility has "faced a number of challenges, but we are diligently working to reopen the facility."
Nelson said the St. Thomas abattoir remains closed but they have completed a structural assessment.
"We are awaiting a detailed scope of work to continue working on this disaster recovery project. In the meanwhile, we have shipped animals from St. Thomas on a monthly basis for slaughter and repaired and upgraded our animal trailer," Nelson said.
Sen. Marvin Blyden asked when the St. Thomas facility would reopen. Deputy Agriculture Commissioner Hannah Carty said they expect to have a scope of work complete in the next week or two, but after that, the work must go through the government's procurement process so "it will probably take at least a year."
No votes were taken at the information-gathering budget hearing. Senators at Tuesday's hearing were Chairman Kurt Vialet, Donna Frett-Gregory, Kenneth Gittens, Milton Potter, Carla Joseph, Marvin Blyden, Dwayne DeGraff, Javan James Sr., Samuel Carrion, and Novelle Francis Jr. Committee member Sen. Janelle Sarauw was absent.