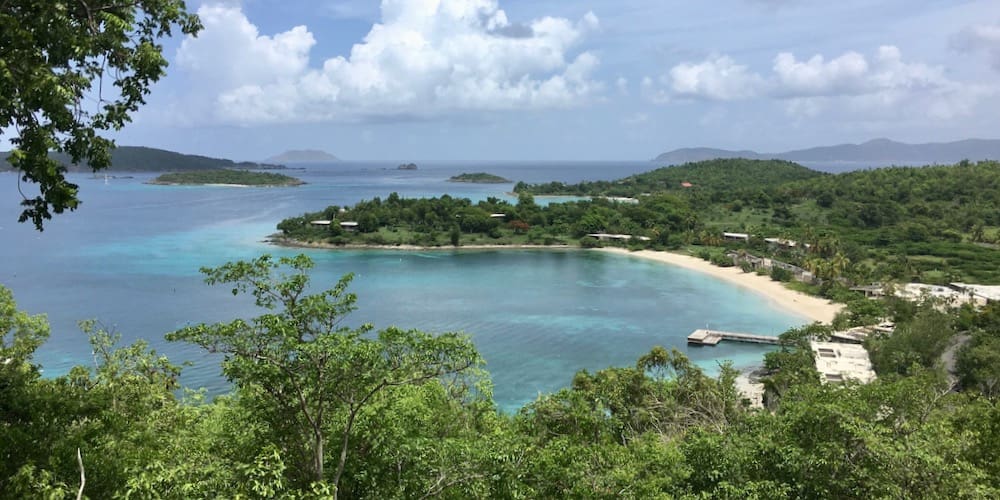 The National Park Service announced Tuesday that it will employ a competitive lease strategy to redevelop Caneel Bay at Virgin Islands National Park.
In a news release issued Tuesday, the Park Service said its goal is to solicit qualified applicants for the long-term partnership needed to successfully manage hotel accommodations at Caneel Bay while protecting natural and cultural resources.
Since April, the NPS has encouraged community participation by hosting virtual public meetings on environmental concerns at Caneel Bay and prospects for redevelopment. The shift towards a competitive solicitation and selection of a lessee allows the NPS to incorporate public feedback into the process.
"Caneel Bay is vital to the heritage, progress and enjoyment of St. John and the U.S. Virgin Islands," said Nigel Fields, superintendent of the Virgin Islands National Park. "This decision reflects our commitment to ensuring the future of Caneel Bay is planned with consideration for the voices of our visitors and the communities whose histories we are charged with preserving here. A competitive lease process will help foster a broad and equitable resolution that honors the intent of the park's establishment while addressing 21st century needs."
The decision comes as the park on July 24th closed a 45-day public comment period on an Engineering Evaluation and Cost Analysis environmental investigation into the site.
The EE/CA will inform the lease process, the news release said, and a new Environmental Assessment will begin around November, aimed at defining the stewardship, community, operational and other critical guidelines that will factor into the site's lease development. Public input into the EA will help frame the vision for Caneel Bay.
The Caneel Bay retained-use estate – a unique arrangement crafted by Laurance S. Rockefeller in 1983, setting aside the 150-acre resort for independent operation and management – will remain in place until its expiration on September 30, 2023, when the National Park Service assumes full responsibility.
The NPS leasing program provides a pathway for parks to enter into public-private partnerships to revitalize park properties and make them available for public use. The Caneel Bay competitive lease process will include requests for qualifications and proposals, which are expected to begin rolling out by next summer. At this time, construction is projected to start in late 2024.
Current information about the redevelopment of Caneel Bay will be available throughout the planning and development process at the Park Service's website.