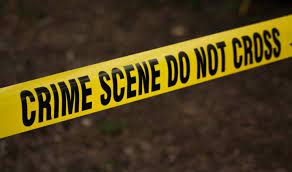 V.I. Police are investigating two unrelated homicides that occurred on St. Thomas Tuesday, one in the morning in Estate Fortuna and the other Tuesday evening in the area of Kronprindsens Gade in Charlotte Amalie.
In a phone call with the Source, St. Thomas-St. John Chief of Police Barrington Thomas said VIPD called in its federal partners – agents from Homeland Security and the Drug Enforcement Administration – to assist in Estate Fortuna, given the "circumstances surrounding" similar incidents in the area, which he said in the past have been drug-related.
The initial set of calls came in to 911 around 5:44 a.m. Upon arriving at the scene and searching the area, police found an unresponsive male with multiple gunshot wounds. VIPD Commissioner Ray Martinez added Tuesday that the body was found along a beaten path that leads to Fortuna's main waterline.
The victim's identity is being withheld while next of kin are being notified.
A little after 6 p.m., calls into 911 then led police to an abandoned house in Kronprindsens Gade, where they found an unresponsive male with multiple gunshot wounds and no vital signs. The victim died at the scene, and identification is pending as his next of kin is notified.
The incidents are unrelated, officials said, and as police continue to investigate, they are urging anyone with information on either homicide to contact the Criminal Investigation Bureau at (340) 774-2211 extensions 5553, 5554, 5555 or (340) 714-9830. Residents can also call 911, Crime Stoppers V.I. at (800) 222-8477, the Chief's Office at (340) 715-5548, or the Commissioner's Office at (340) 715-5506.