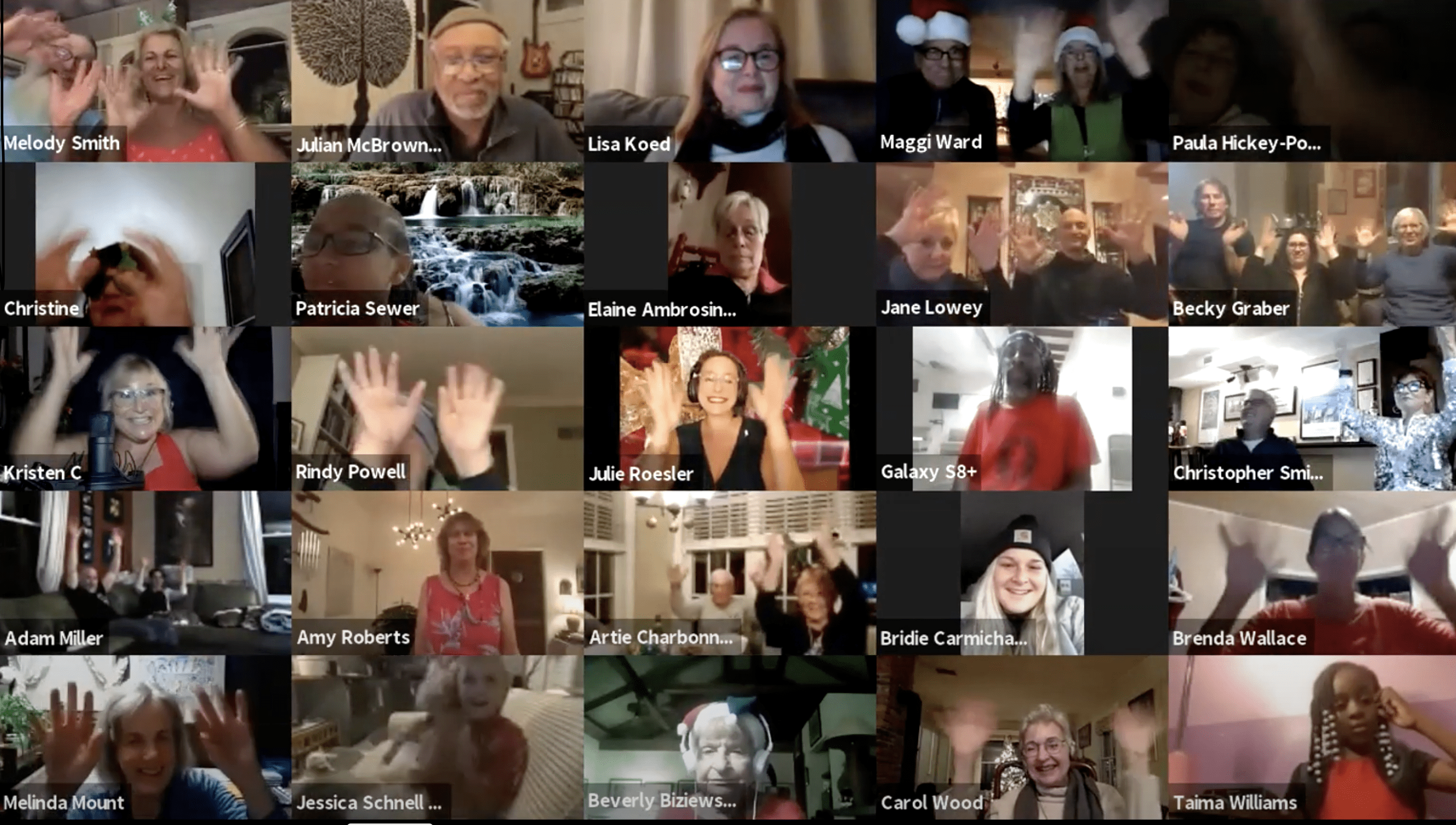 Christmas, Hannukah, Solstice, Kwanzaa, the New Year – with much to celebrate during the winter months, Sing St. John, will be sharing a selection of songs spanning all of the traditions during a free Zoom concert on Saturday, Dec. 18 at 7 p.m. AST (6 p.m. EST).
The concert, directed by Kristen Carmichael-Bowers, includes videos and recordings sung by the St. John Recovery Choir and Ocama, the select children's choir. Viewers can watch the choir members live on Zoom and sing along with other audience members who turn on their video cameras. Viewers' microphones will be muted.
To attend the virtual concert, simply go to the Sing St. John website ahead of time, and click the link to register for the fourth annual Holiday Celebration. Participants will need to provide an email address so that a Zoom invitation can be emailed directly.
On the night of the concert, viewers can click that link in their email to log in and then get set for an hour of entertaining and inspiring holiday music, including some Caribbean classics.
Donations of $10 to $15 (or more) are gratefully accepted to offset the technology costs of this online concert, according to organizers.
Sing St. John is a 501c3 nonprofit corporation that is supported by the V.I. Council on the Arts, The National Endowment for the Arts, VI Lottery, Dana and Martha Robes, the Scott and Linda Beer Family Trust, and valued community donors.