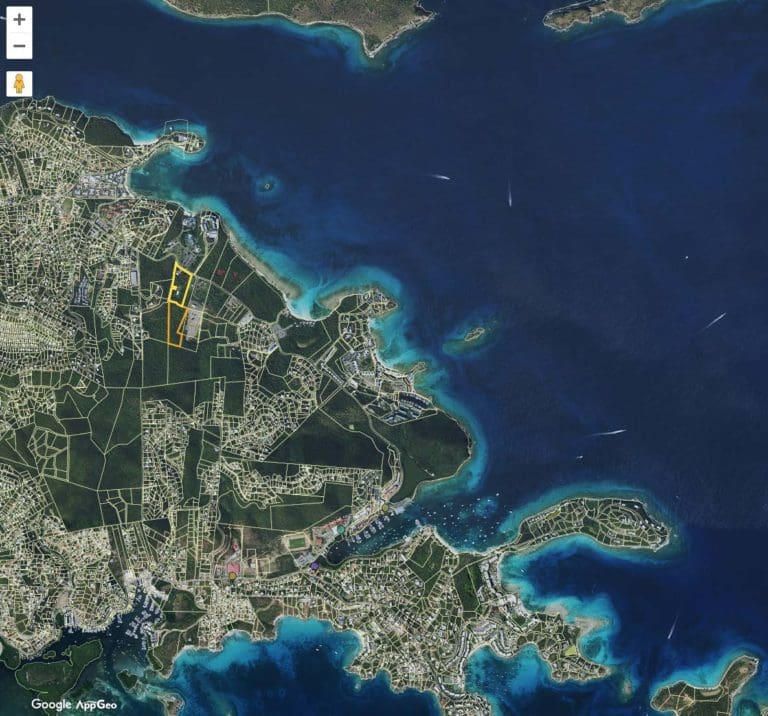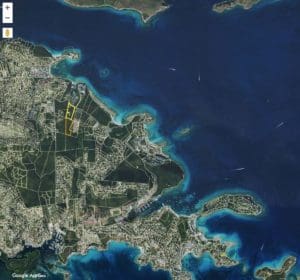 A public hearing Wednesday laid bare some of the issues that ancestral Virgin Islanders face when it comes to land ownership and development.
The hearing before the Department of Planning and Natural Resources Division of Comprehensive and Coastal Zone Planning was held to consider a petition to change two adjoining parcels of land totaling 13.2 acres in Smith Bay, St. Thomas from A-1 Agricultural to R-3 Residential Medium Density and C-Commercial.
Zoning consultant Brian Turnbull said that without that change, the family that owns the land is stuck in limbo – unable to construct more than one house on it, to subdivide it, or transfer it because at 13.2 acres it does not meet the 40-acre minimum required under agricultural zoning, he said.
Soraya Diase Coffelt, a St. Thomas native, lawyer and former judge, purchased the property with her late husband, Gordon Coffelt, from 1988 to 1991.
Under the Soraya Diase Coffelt Living Trust, they propose developing the land for both affordable housing and enterprises such as commercial warehousing, a funeral home, cold storage facilities, and a small business center, said Turnbull.
"Both parcels were once part of a larger A-1 Agricultural zoned track of land which over the many, many years were used for livestock raising," Turnbull told the hearing. "In more recent decades, the government of the Virgin Islands tapped, claimed and possessed by adverse condemnation many acres of the original agricultural track of land for property tax delinquency," he said.
The Coffelts purchased what remained of the property, but in 2002 the government condemned and took about 10 acres for the Smith Bay Cemetery, then in 2012 and 2014 purchased additional acreage to expand it, said Turnbull.
That left the existing parcels – referred to as remainders – "exceptionally substandard" in size under the A-1 Agricultural zoning, said Turnbull.
"In their current size, this makes these properties unsuitable for development to any other uses and activities other than those within the agricultural classification," at a time when there is a great need for affordable housing on the east end of St. Thomas, said Turnbull. Additionally, Community Baptist Church has leased a portion of the property for 27 years but under the current zoning laws, cannot buy it.
Moreover, the surrounding land has been commercially developed over the years, said Turnbull, specifying the new U.S. Customs and Immigration Services building, Ace Hardware store, restaurants and small businesses nearby, as well as residential neighborhoods. The parcels are across the street from the former Sugar Bay Resort, which reportedly has been sold and will likely need housing for its workers if it is redeveloped, said Turnbull.
In response to questions from Territorial Planner Leia LaPlace-Matthew, Turnbull said there are no cultural resources, endangered plants or animals on the property, and it is not in a designated flood zone with the exception of a small sliver on the northwest side of one parcel.
As for a timeline, and whether building would take place in stages if the rezoning is approved, Turnbull said there are no plans in place because Coffelt is hamstrung by the agricultural designation, and cannot commit resources to the project without a guarantee that it could proceed.
"My client did not want to be foolhardy and go ahead and expend resources wishfully thinking that something is going to happen," said Turnbull.
If the rezoning is granted, development would take place as market forces dictate, and Coffelt would consult with an experienced developer to turn the parcel fronting Route 38 into commercial uses, reserving the parcel behind it for residential construction, though not a subdivision, said Turnbull. "We don't see that as an attractive approach to housing," he said. Rather, they envision a mix of uses, from townhouses to multi-family dwellings. Some may be for rent, and others for sale.
"Right now, the only opportunity for housing that we have on this piece of property is to build a house, and that is sad. That we would fall in this predicament – indigenous Virgin Islanders would fall in a predicament where they have land, which is so valuable in the Virgin Islands, but based on zoning they are restricted to a house, because they can't transfer that land. They can't even transfer it because it cannot be sold because it's not a minimum of 40 acres," said Turnbull.
"The property as currently zoned creates a major and significant adverse impact. I'm not blaming the government, but the government added to that by taking away even from that which this family had, for a public purpose, which is understood. We think that maybe back then the government … should have come to the conclusion of, 'What are we leaving this family with? What are they going to be able to do?'" said Turnbull.
"Clearly, it doesn't appear that any of those kinds of considerations were made. So we trust that the Department of Planning, in its planning wisdom and looking ahead at what's coming on this island in terms of all of the federal and public investments, in the wake of the revival of the hotel across the street, that properties like this … can be looked at in a fresh way and give consideration to what we are asking for," he said.
"We're going to live here for the rest of our lives, we hope and pray. Our children – I speak now not only on behalf of the applicant, but myself – are coming behind us and they need to see the correct kind of planning and opportunities for them were prepared ahead of their arrival," said Turnbull.
The public may comment on the petition for rezoning until March 20 by emailing leia.laplace@dpnr.vi.gov. Once the comment period closes, the Division of Comprehensive and Coastal Zone Planning will prepare a recommendation report for the V.I. Legislature, which will conduct a Committee of the Whole public hearing. The Senate will then schedule a session to vote on the request.
Editor's Note: This story has been changed to remove any reference to the Lindqvist family, who were the original owners of 200 acres of agricultural land in Smith Bay. A family spokesperson disputes testimony given at the hearing that any portion of the family's land has ever been condemned or taken by the government for lack of payment of taxes, or for government projects. All parcels have been transferred either by inheritance/probate and adjudication, or by warranty deed with a Lindqvist owner as grantor in all cases, said the spokesperson.