A 36-year-old inmate being held at the Criminal Justice Complex on St. Thomas died on Monday morning while in the custody of the Bureau of Corrections. According to a statement released shortly after noon, the unidentified inmate suffered from a life-threatening illness.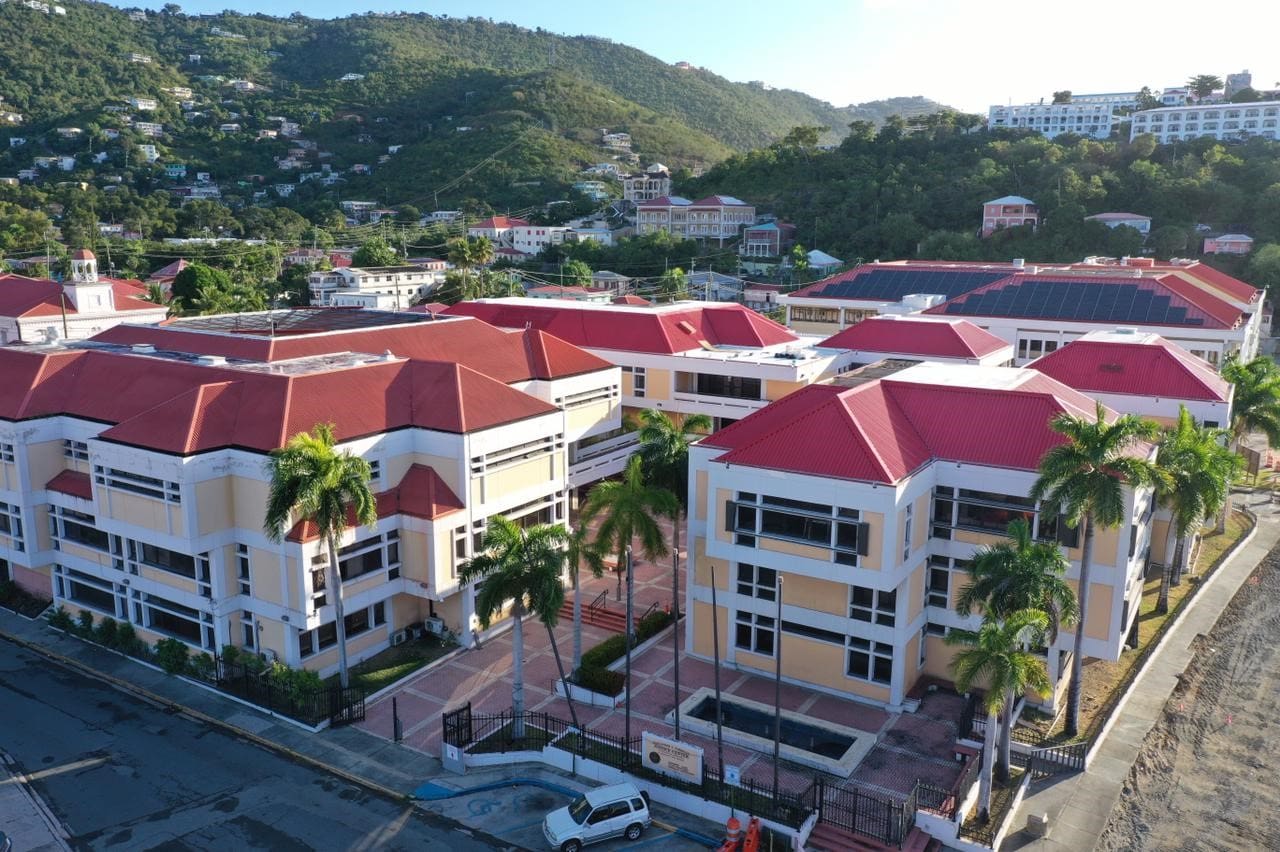 Corrections spokesman Kyza Callwood said jail personnel and the medical staff were alerted to the incident early Monday morning and called the 911 emergency line. At the time, Callwood said, the inmate had been in custody at the jail "for about a month."
No foul play was suspected, he said.
"The Bureau's medical and security staff called 911 when the detainee began showing signs of distress," the spokesman said. Emergency medical technicians pronounced the patient dead around 4:20 a.m.
The Criminal Justice Complex — also known as the St. Thomas Jail — is located on the top floor of the Alexander Farrelly Criminal Justice Complex on Veterans Drive in Charlotte Amalie, about a mile away from the Roy L. Schneider Hospital.
Callwood said the inmate's next of kin was notified, and police have been called to investigate. Police spokesman Glen Dratte affirmed that VIPD was asked to look into the circumstances surrounding the death. "The police department has been notified about the death of the detainee," Dratte said Monday.
The jail is currently operating under a partial lockdown because of an uptick in Covid-19 infections, but a Corrections official said the death is not believed to be the result of an infectious disease. Callwood said the medical condition of the inmate was noted in a screening process that took place at the time of admission.
"Everybody goes through an intake process," he said; those who are found with ailments are monitored by medical staff and the hospital. "There was nothing contagious, so there was nothing any of the other inmates could have been infected with," Callwood said.
Once the police investigation and the findings of an autopsy are carried out by the Department of Justice, the cause of death will be made public, the spokesman added.
Corrections last reported the death of an inmate in September 2021 that took place at the John Bell Correctional Facility on St. Croix, formerly known as the Golden Grove.