WTJX celebrated multiple milestones on Friday with a ceremony at its Mountain Top station on St. Thomas, the professed "heartbeat" of its operations.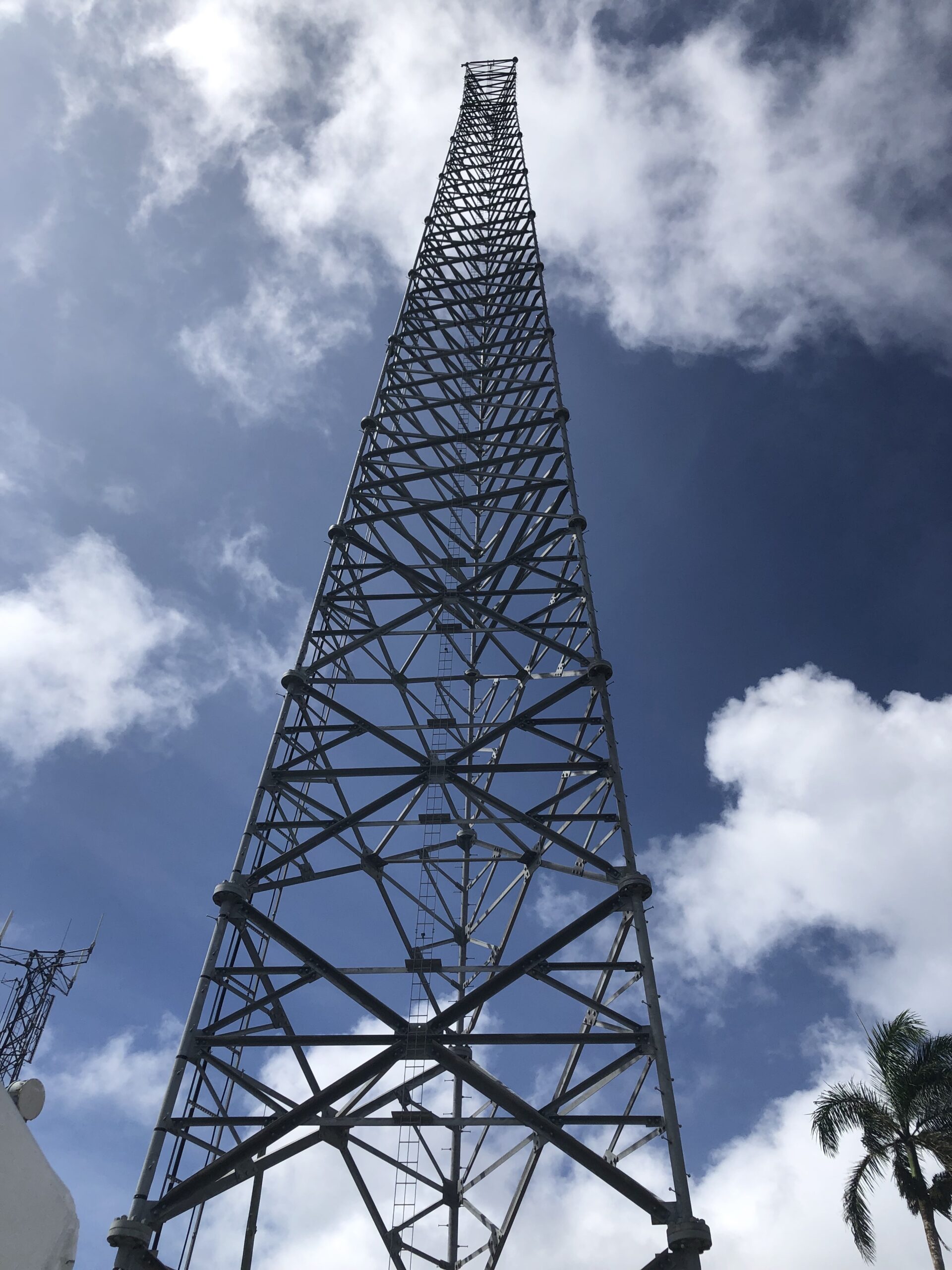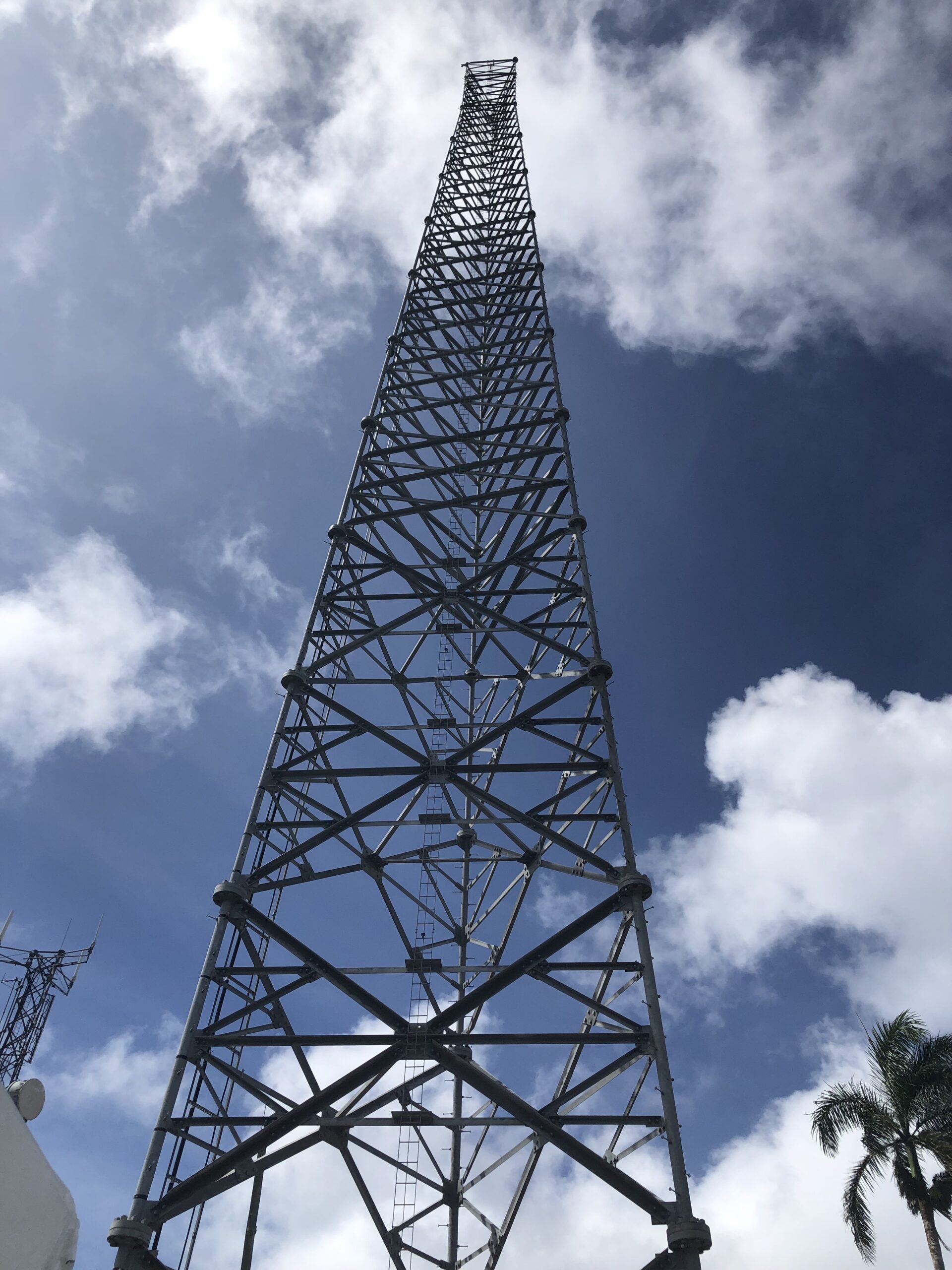 2022 marks 50 years since the public broadcaster began its service to the territory, with many at Friday's event recalling how the television station's programming helped shape their lives. That included Office of Disaster Recovery Director Adrienne Williams-Octalien, who gave a rousing rendition of the "Mister Rogers' Neighborhood" theme song during her remarks, as well as several humorous plugs for her "Recovery in Focus" program that airs on WTJX Channel 12.
"WTJX raised me," said Gov. Albert Bryan Jr. He recalled waking in the morning as a child, grabbing his cornflakes and hot milk and racing to the TV to catch "Sesame Street" and "Mister Rogers' Neighborhood."
WTJX and National Public Radio have become a mainstay in the U.S. Virgin Islands and were especially crucial after the hurricanes of September 2017 in delivering critical information to the public, said Bryan.
That WTJX was able to operate at all after the storms was nothing short of a miracle.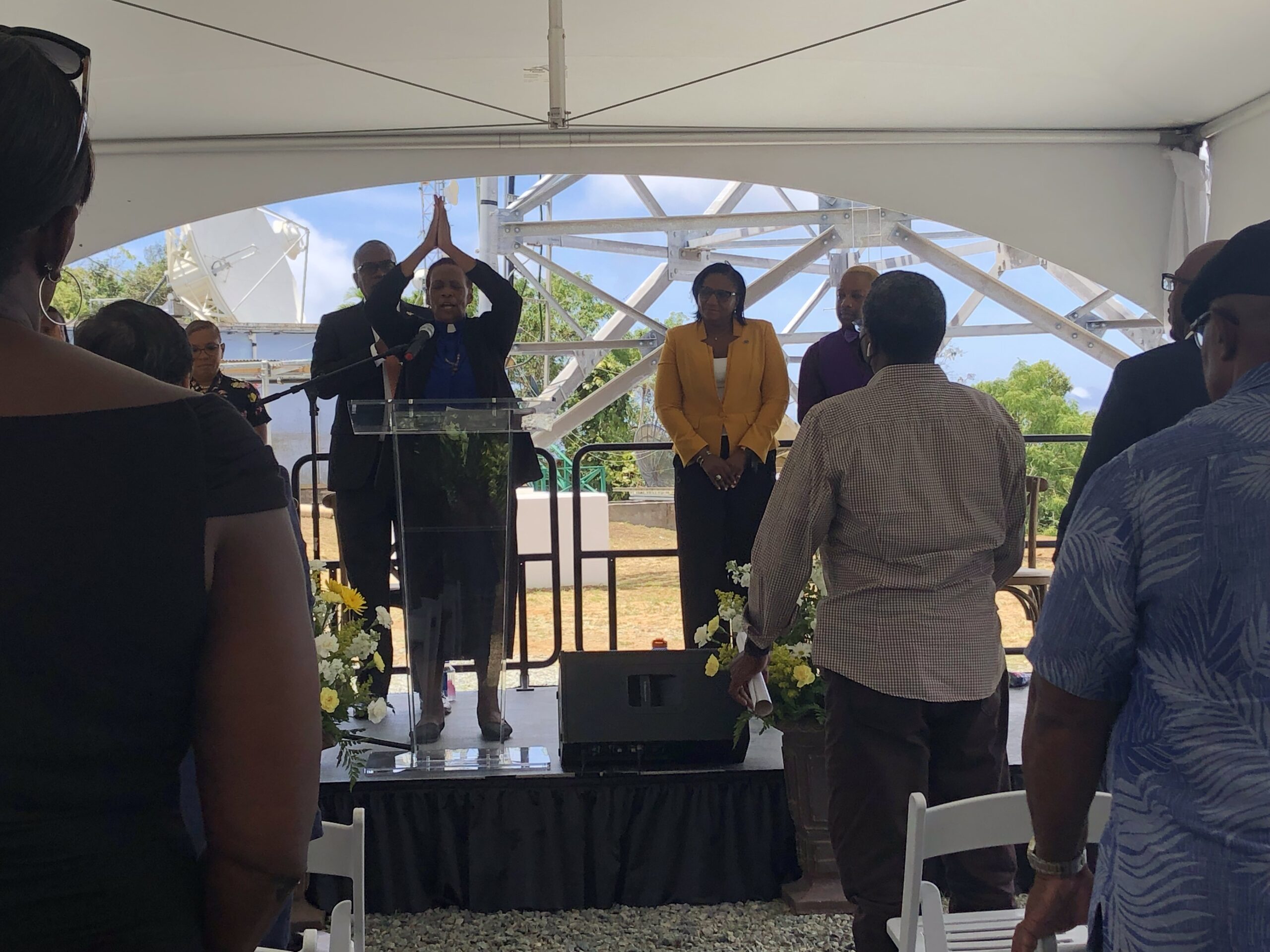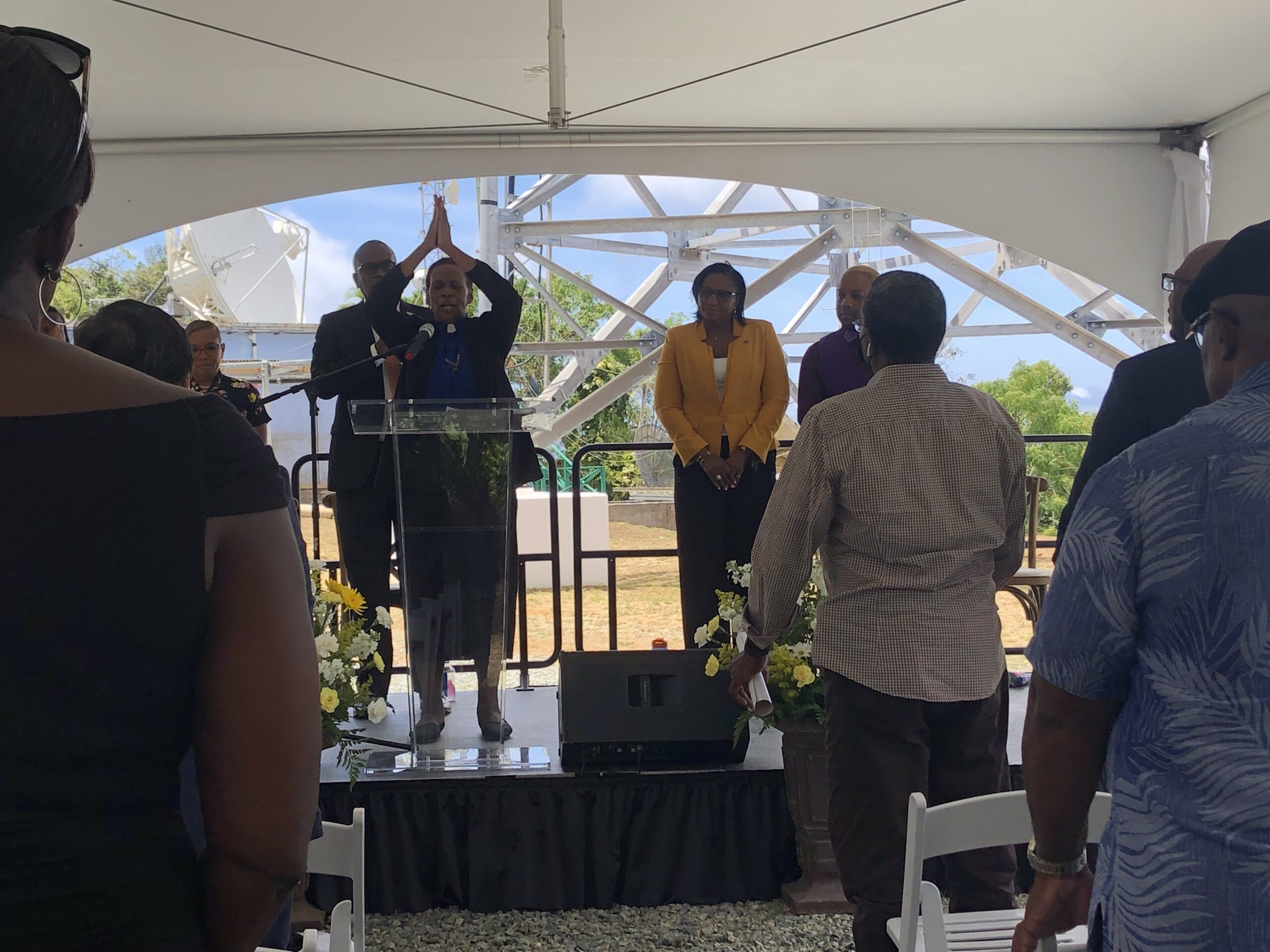 "During the hurricane, my nerves were shot, agonizing about this location. Praying that the towers would hold," said CEO Tanya-Marie Singh. "After the storm, it was no easy feat to get up here. … Fortunately, the 100-foot tower did not fall over, but it twisted like a pretzel. Our 250-foot tower withstood the pressure. Our NPR dish was shredded. Our PBS dish was severely damaged and old. No parts were available for this relic," she told the audience of dignitaries, employees, and longtime supporters at Friday's celebration.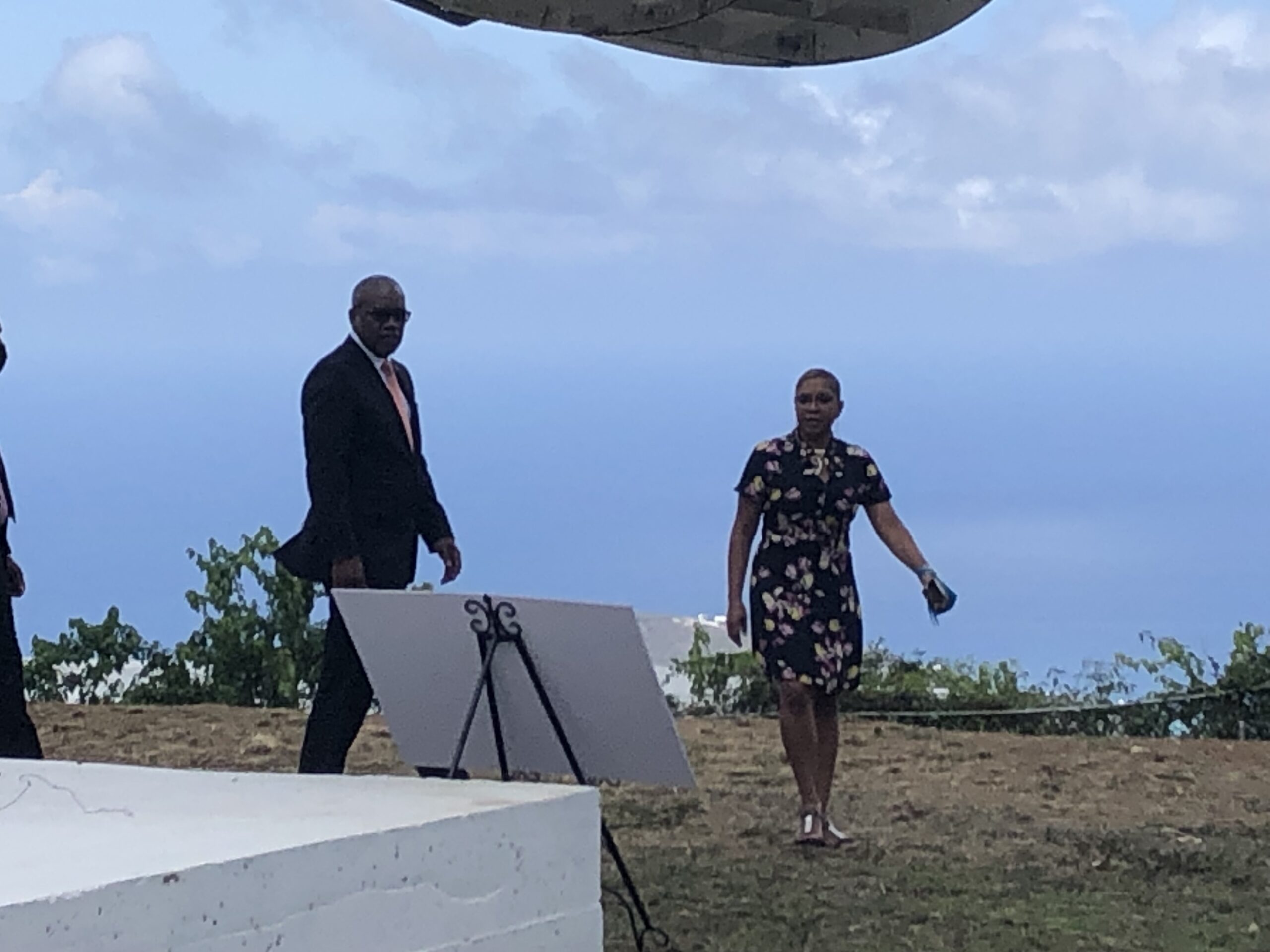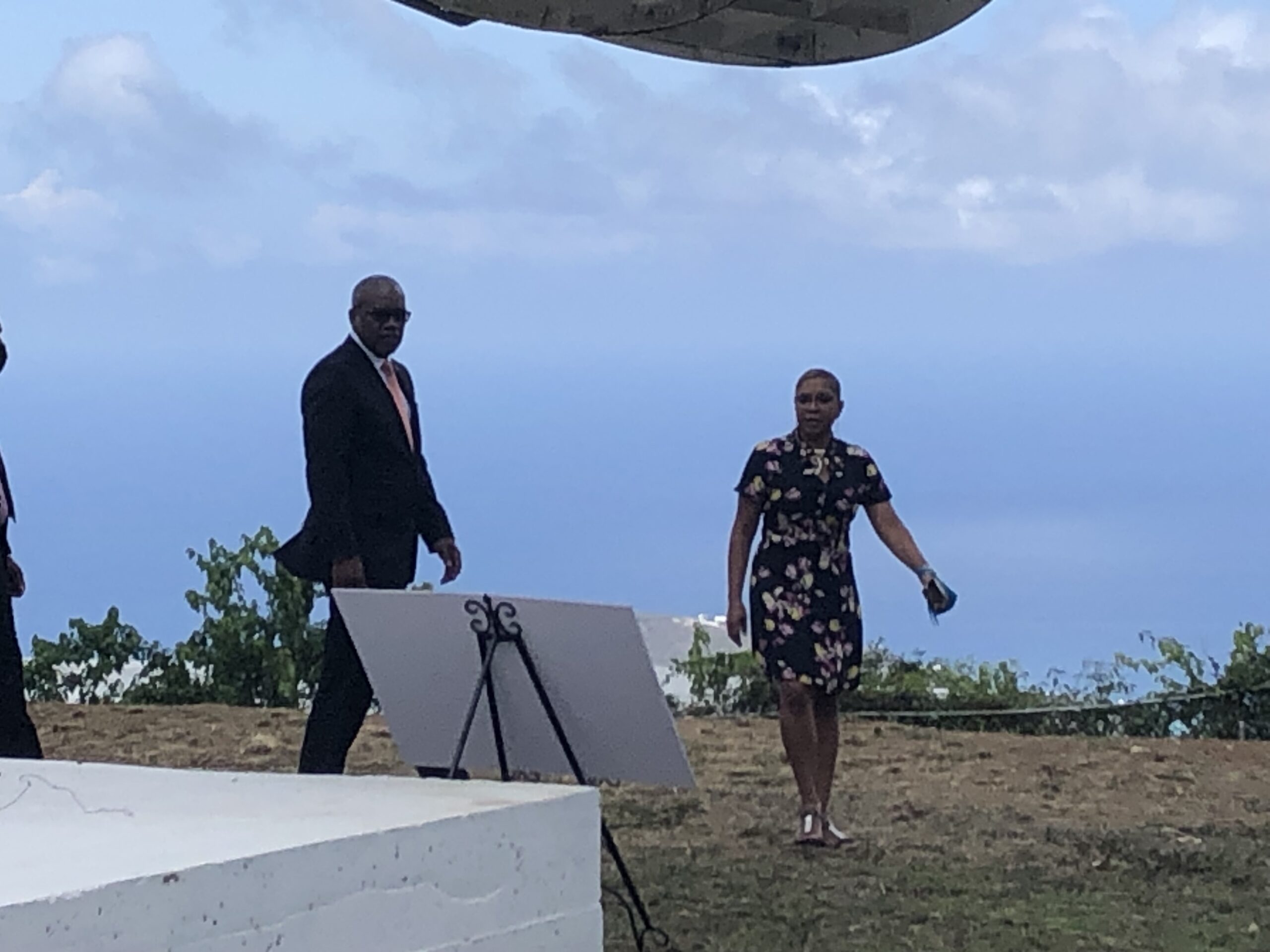 As luck would have it, Singh had submitted a budget for the two towers to the Federal Communications Commission by the federal regulator's deadline of Sept. 7, 2017 — one day after Hurricane Irma devastated the island.
She had done so because the FCC in 2016 "incentivized" television stations to give up their channels in order to expand the spectrum for wireless providers. "Spectrum is the range of frequencies used to transmit sound, data, and video. TVs, radios, computers, garage door openers, medical equipment, wireless microphones, all use spectrum," said Singh.
Along with about 1,800 other TV stations, WTJX had declined to take part in the process and was "repacked," in industry parlance, from digital television 44 to 36 so that it could operate on the newly assigned spectrum, said Singh. "With this change, WTJX made out quite well," she said, including a new TV transmitter that uses less power, two new TV antennas, a new FM antenna, and two new towers built to industry standards.
"It's a good thing that we spent our own money and performed a tower analysis prior to the hurricane, or we would not have had any mechanism to access FCC funding for these towers after Irma's damages," said Singh.
As it limped along on generator power and an old dish that a previous tenant had left in the yard, WTJX was approved for a new 100-foot auxiliary tower at a price tag of $743,000, which was completed without incident in October 2019, said Singh.
Replacement of the 250-foot main tower, however, was "pure drama," said Sing. The winning bidder initially said it could refurbish the tower. But once work started on the $750,000 project, it was determined that the structure would have to be replaced — at a cost of $2.56 million, she said.
"All the while, the FCC had a deadline of March 22, 2022," said Singh. "Back then, it sounded so far away. When it was all said and done, we requested, and we were granted seven extensions for the completion of our main tower. Along the way, we had the usual bumps and bruises: permitting, clearing customs," as well as discovering that the footing for the cable bridge that connects the tower and the station's main building was severely eroded, she said.
"This time, I didn't pray, I stressed," said Singh. The work was finished just in the nick of time — "the day of the FCC drop dead, don't ask us for no more extension deadline," she said.
The PBS dish was replaced through the Federal Emergency Management Agency at a cost of $434,579, and NPR cut through a lot of red tape to replace the damaged dish that broadcast its programs, even though WTJX was not a member station at the time, said Singh.
When NPR's vice president visited the site in January 2018 to check on the new dish, WTJX hosted a reception, and so many St. Thomians showed up to tell him that the station needed to be made a member that the application was approved the following month, said Singh. "Thank you, St. Thomians," she said.
On top of those challenges, WTJX's Mountain Top location has been operating on wireless internet yet still has managed to fulfill its FCC mandate of providing service 24 hours a day, seven days a week, even through COVID, said Singh. However, that soon will change as well.
Liberty V.I., which now owns Broadband V.I., plans to run underground fiber optic cable to the site by year's end, said Singh, thanking the company's country manager, Bala Balakrishan, who attended Friday's celebration.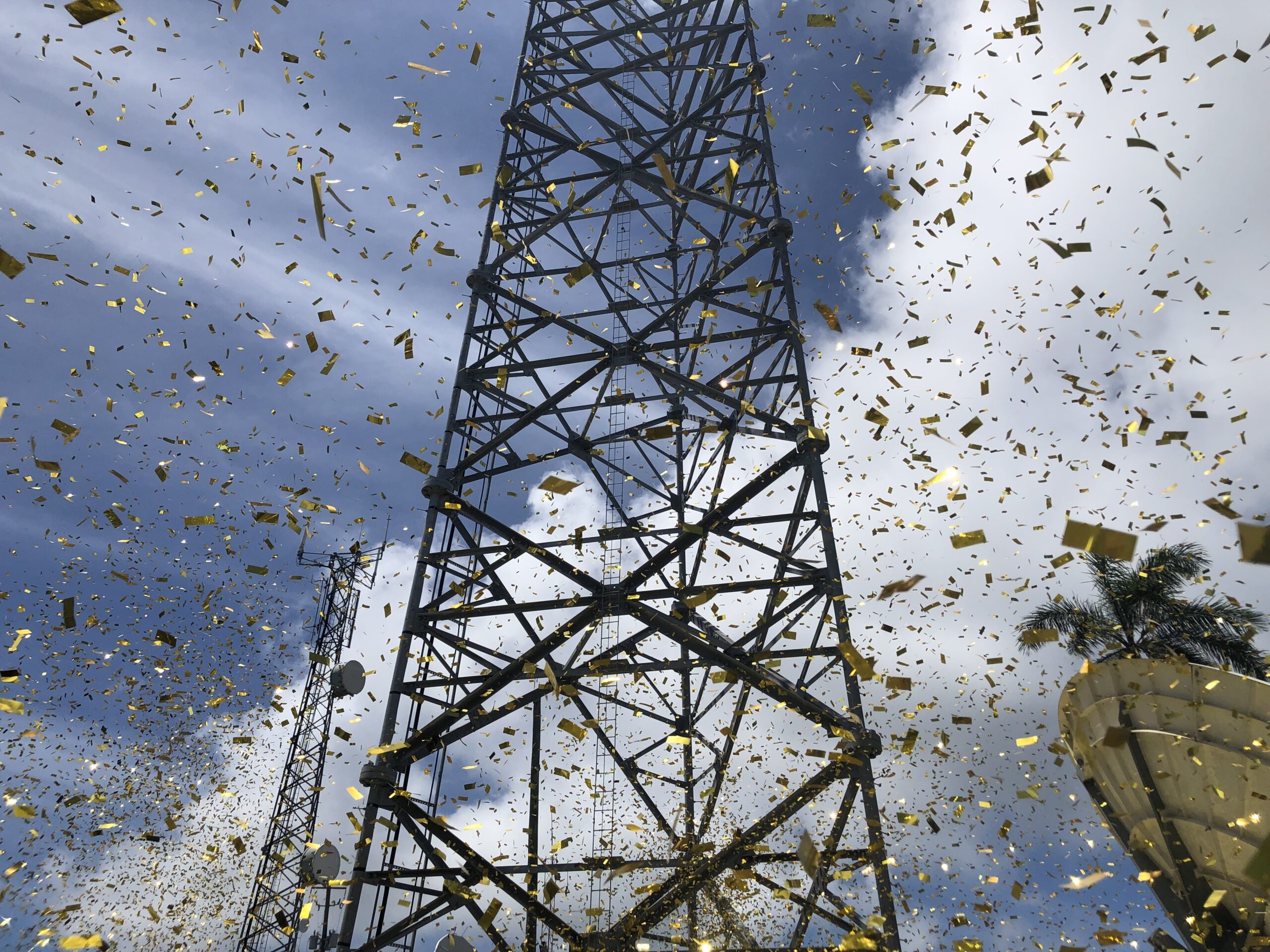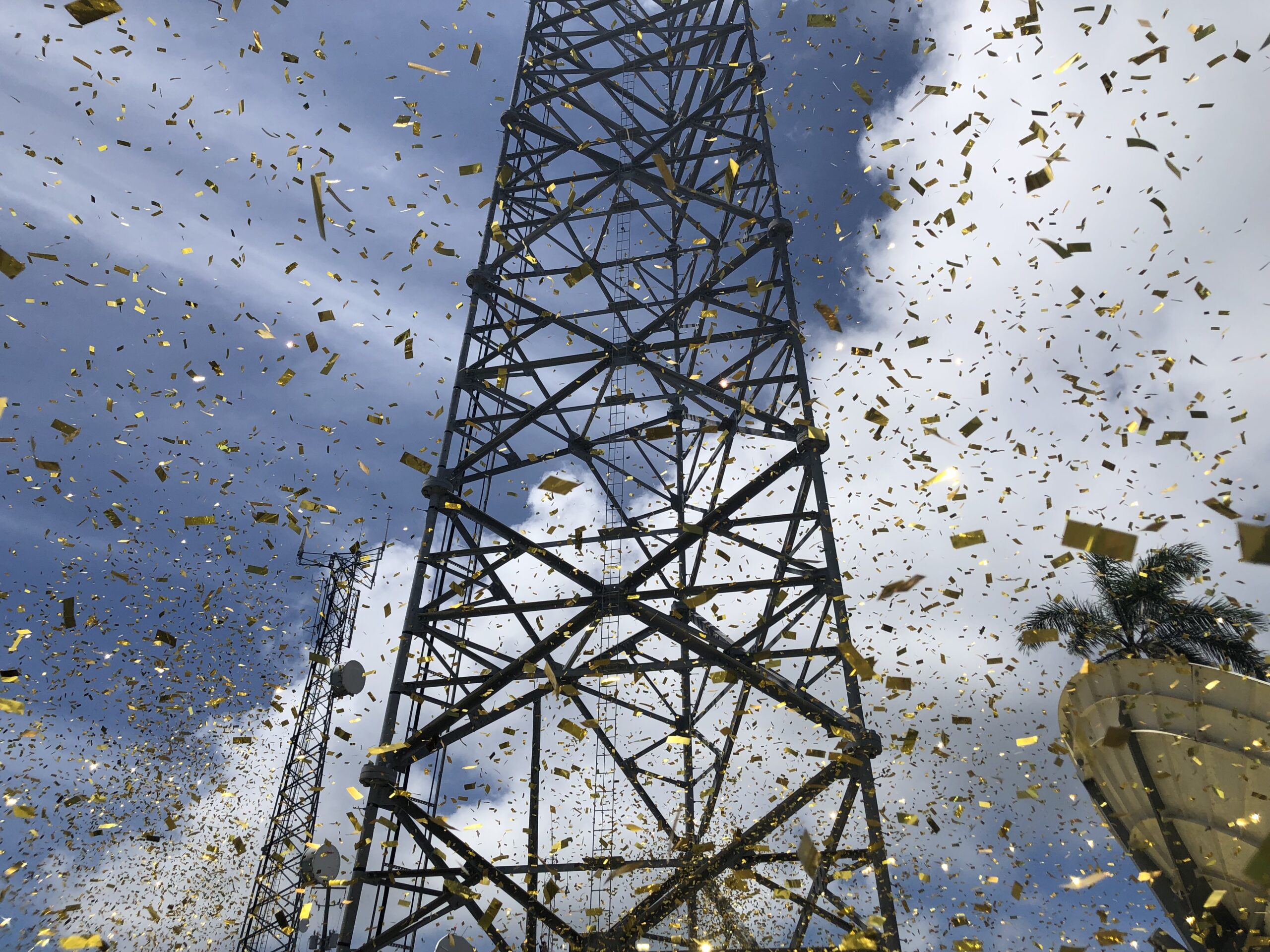 "As you can see here, there is much work to be done," said Singh, noting the building and the fence surrounding the property still need repairs. "This location, this is the heartbeat of WTJX, make no mistake. This is the location that keeps a full-powered television station and a full-powered radio station on the air. This ain't no cable station. This ain't no YouTube channel. This is a full-powered radio and television station," said Singh, to robust applause.