Along with approvals to move along construction of Juan F. Luis North — the temporary hospital until a new St. Croix hospital is built — the Territorial Hospital Board approved last week collective bargaining with three unions for the hospitals' nurses.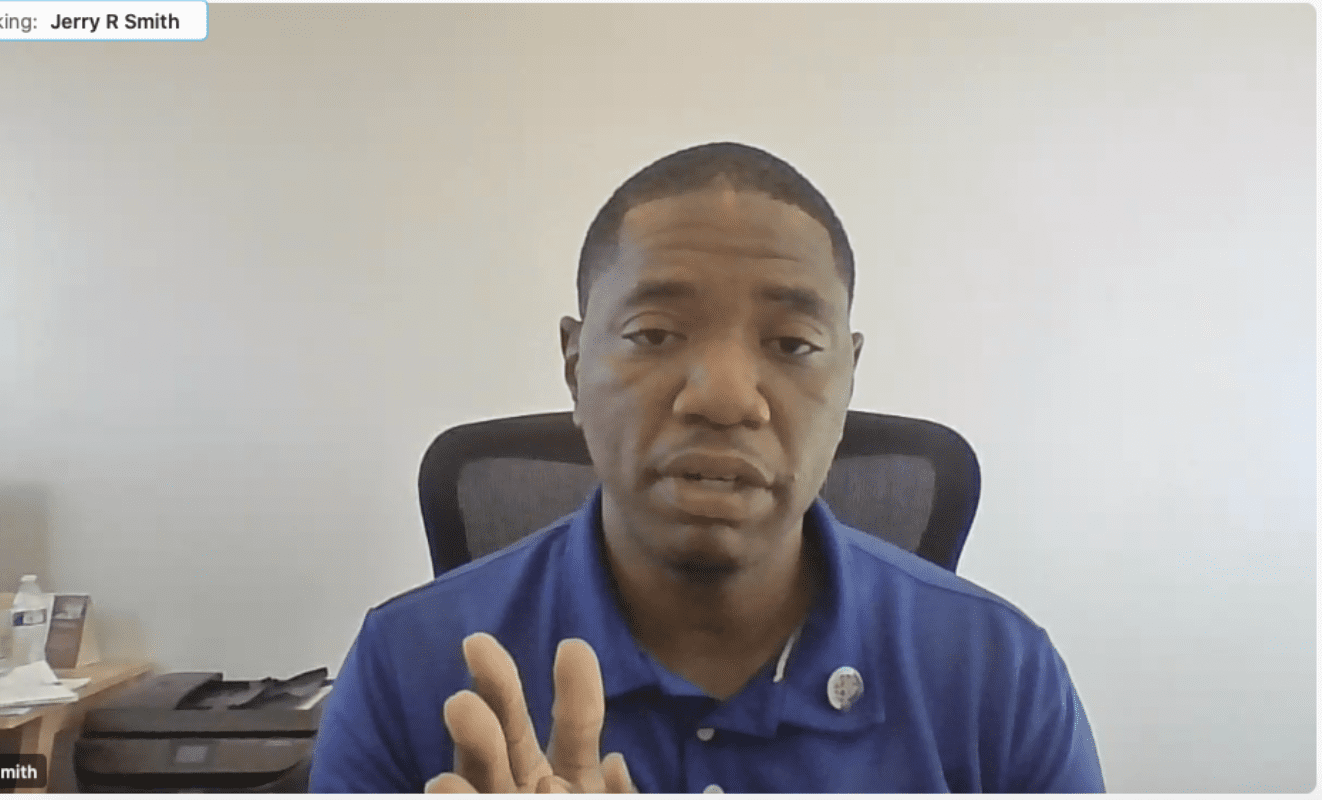 "We did not put a limit on negotiations at this point," Christopher Finch, board chair, said, adding that the meeting included Josh Springette, the attorney for the V.I. Office of Collective Bargaining.
Registered nurses, licensed practical nurses, and their supervisors have been waiting for new contracts, and the board's approval will allow collective bargaining to begin negotiations with all three unions. After negotiations have progressed, the board will review and approve the final terms.
The board also approved a contract with Lemartec USVI, Inc. to build a critical administration building for admissions, billing, and administrative personnel, the main entrance, and the elevator for the temporary hospital. They also approved a lease agreement with Casava Gardens on St. Croix to house other non-medical staff until the new hospital is built.
Another Lemartec contract was extended for the concrete building housing electrical equipment, water pumps, the oxygen supply, and a generator. Finch said the extension was necessary due to a delay in some permits being obtained to move temporary propane tanks to a safer location and to install a roller door for greater access than the door previously stipulated.
"That building is well underway. We cannot open Juan Luis (North) until that building is finished and those essential gases are hooked up, and then they can be tested, after which we can open and simultaneously have CMS come down for certification," Finch said.
The board also approved 14 physicians for two-year appointments at the Schneider Regional Medical Center, including 13 radiologists for remote consultations. Four St. Croix physicians also were approved for two-year reappointments, and 10 radiologists were approved for teleradiology services for one year.
During the regular session, the board approved a four-year contract addendum between JFL and Craneware, Inc. for professional services not to exceed $39,503. According to Doug Koch, JFL chief executive officer, the contract will "streamline for more efficient billing."
Finch introduced new members of the hospitals' administrations: Patricia Welcome, JFL legal counsel, Rosalie Javois, JFL vice-president of Finance, and Steven Mayers, comptroller for SRMC.
Attending the virtual meeting: Finch, Dr. Jerry Smith, Jenifer O'Neal, Dr. Anne Treasure, Dr. Frank Odlum, Faye John-Baptist, Bosede Bruce, Health Commissioner Justa Encarnacion, and Marise James.